Forreston Holiday Tournament
Newman 50, Pearl City 38: The Comets trailed 26-15 at halftime, but rallied for a win with a 35-12 second-half scoring run.
Ayden Batten scored 16 of his 25 points in the second half, and hit six 3-pointers to lead Newman. Lucas Simpson scored 14 points, and Nolan Britt chipped in six for the Comets.
Ethan Petta paced Pearl City with 17 points.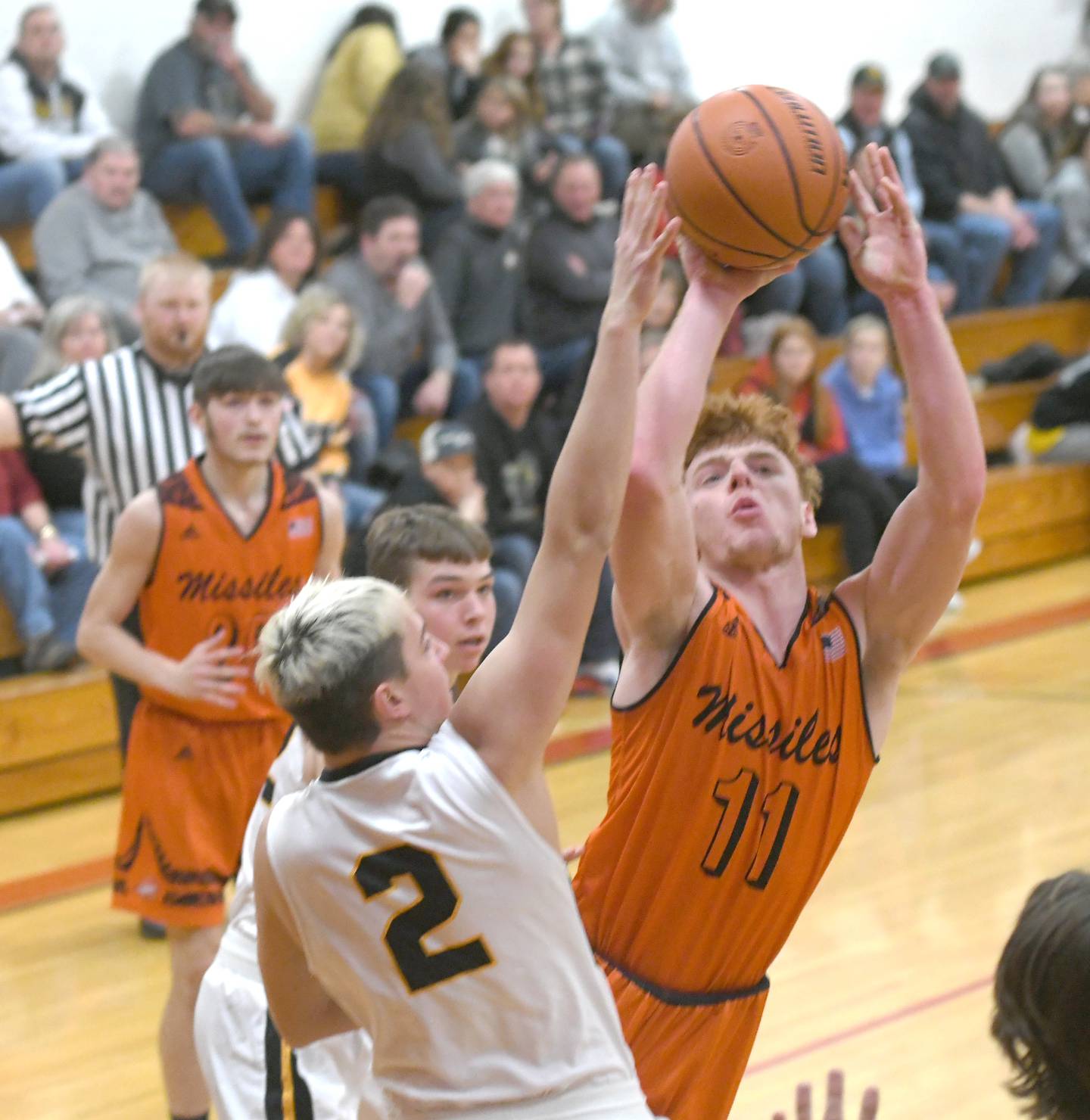 Lena-Winslow 58, Milledgeville 51: The Missiles fell into a 36-12 hole by halftime, then ran out of time to complete their comeback.
Connor Nye led Milledgeville with 22 points, Kacen Johnson scored 10 points, and Bryce Aude and Colton Hendrick added seven points apiece.
Rowen Schulz led Lena-Winslow with 18 points.
Dakota 49, Eastland 44: With an 18-6 fourth-quarter run, the Indians secured a comeback win over the Cougars in Forreston.
Leading Eastland were Peyton Spears with 16 points and Parker Krogman with 11 points.
Kaiden Niedermeyer scored eight of his 13 points in the final quarter to lead Dakota's comeback. Kade Vock paced the Indians with 14 points.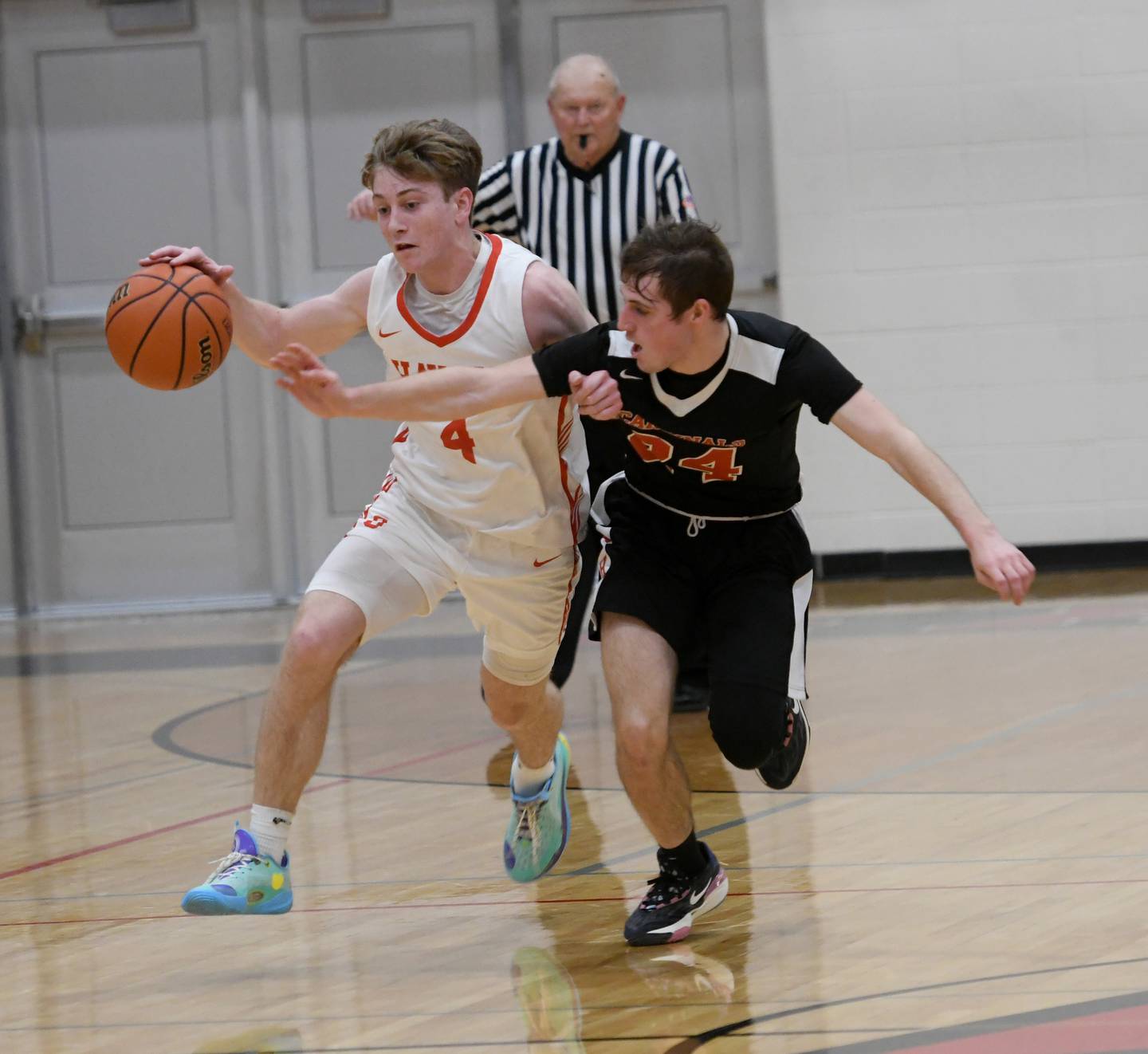 Oregon 66, Forreston 54: The Hawks had four players score in double figures and outscored the host Cardinals in three of the four quarters for a first-round victory.
Noah Johnson hit five 3-pointers and led Oregon with 17 points, and Jameson Caposey finished with 15 points. Jordan Croegaert and Evan James added 12 points apiece.
Nikolas Valenzuela hit three 3s and led Forreston with 17 points. Brendan Greenfield scored 10, and Owen Greenfield and Payton Encheff added nine points each.
Winnebago 51, Polo 36: The Marcos were outscored 11-2 in the first quarter and 13-4 in the fourth of a tournament loss.
Brock Soltow scored 16 points, and Carter Merdian added 11 for Polo.
Jaden Horton had 22 points, and Ray Maurchie chipped in 15 for Winnebago.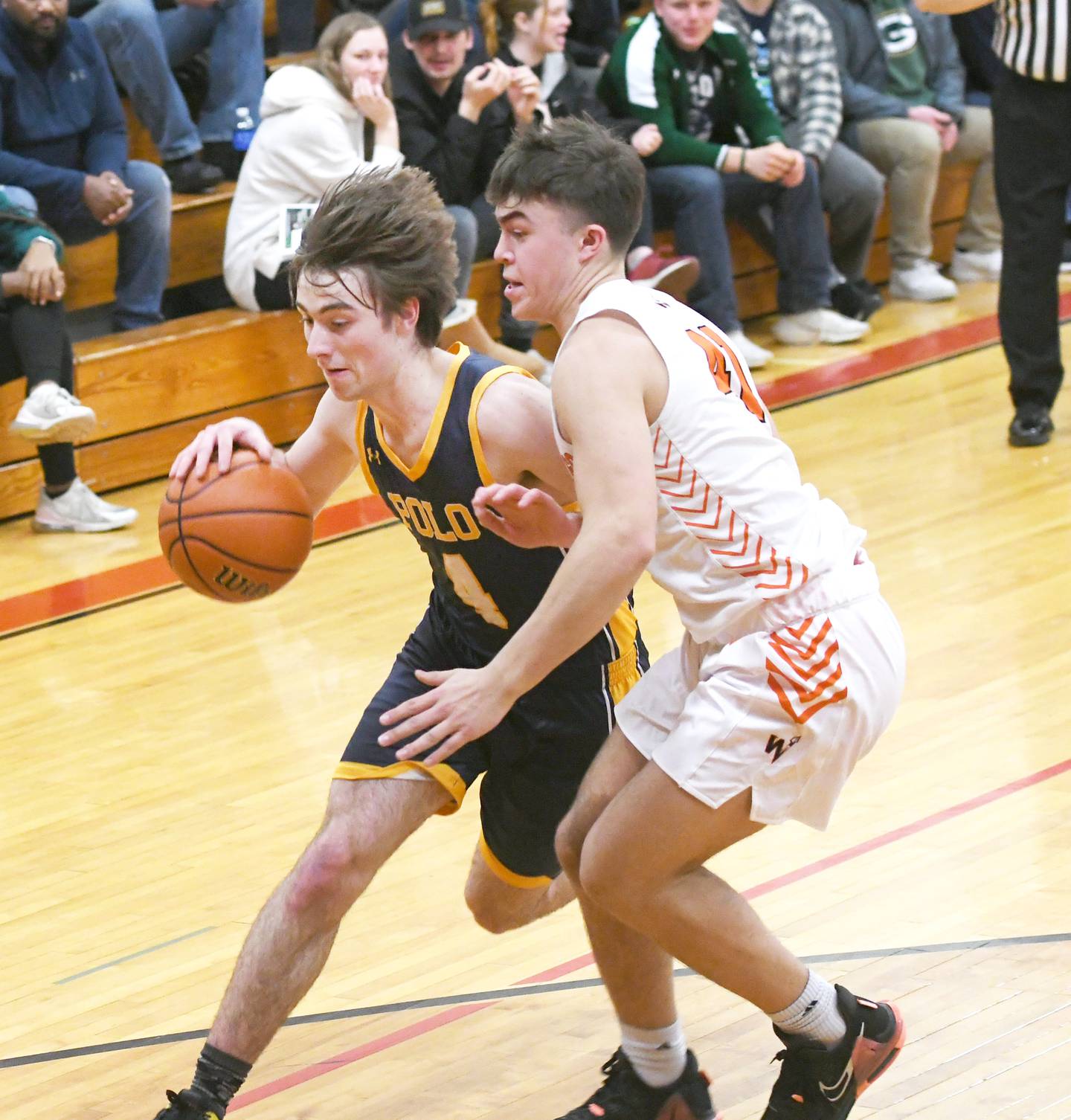 Girls basketball
Polo Christmas Classic
Newman 45, West Carroll 35: The Comets picked up their second win of the season in their Polo tournament opener, jumping out to a 10-2 led after one quarter.
Madison Duhon's 18 points paced Newman (3-10), and Jess Johns stuffed the stat sheet with 16 points, 15 rebounds, three assists, three steals and two blocks. Lucy Oetting chipped in seven points and seven steals.
Emma Randecker had 12 points to lead West Carroll, and Kendal Asay added eight.
Newman 40, Polo 36: The Comets made it three wins in their last four games with a victory over the host Marcos.
Johns came up with another double-double for Newman (3-10), finishing with 22 points and 16 rebounds. Oetting had nine points, four steals and three rebounds, and Duhon chipped in three points, seven rebounds, three assists and two steals.
Lindee Poper had 13 points, Madison Glawe scored 10, and Courtney Grobe added nine for Polo.
River Ridge/Scales Mound 55, Polo 16: The Marcos trailed 12-0 after one quarter and 27-3 by halftime in a loss at their own tournament.
Grobe scored six and Poper finished with four for Polo.
Emily Wiederholt had 14 points, Laiken Haas scored 10, and Sydney Driscoll and Addison Albrecht each added eight for RR/SM.
RR/SM 57, West Carroll 12: The Thunder trailed 18-4 after the opening quarter, then were outscored 19-2 in the second and 14-2 in the third at the Polo tourney.
Caitlyn Stingley's four points paced West Carroll.
Micaela Miller scored 12 points, Haas had 10, and Driscoll added nine for RR/SM.
Pecatonica 38, Oregon 37: The Indians pulled ahead with a 12-7 third-quarter scoring run, then held off the Hawks in the fourth quarter for a tournament win.
Hadley Lutz and Mariah Drake led Oregon with 17 and 11 points.
Oregon 60, Milledgeville 32: The Hawks led 18-9 after the first quarter and 33-16 by halftime before a 14-8 scoring edge in the third period to top the Missiles in Polo.
Lutz scored 16 points, Ella Dannhorn and Mya Engelkes both had 10, and Drake added eight for Oregon. Liz Mois and Teagan Champley chipped in six points apiece.
Olivia Schurman led Milledgeville with 13 points, Lilianna Smith added five, and Brinley Hackbarth and Kylee Jensen both scored four.
Forreston 52, Milledgeville 22: The Cardinals led 31-15 by halftime, then put away a Polo tourney win with a 12-2 scoring edge in the third quarter.
Jenna Greenfield finished with 14 points, Hailey Greenfield scored 10, Rylee Broshous and Ericka Alexander had nine points apiece, and Brooke Boettner added eight for Forreston.
Hackbarth had six points for Milledgeville, while Smith, Taylor Sarber, and Marissa Sturrup all finished with four.
Pecatonica 42, Forreston 31: The Cardinals led 11-6 after the opening quarter, but the Indians came back to take a 15-14 lead by halftime and go on to win at the Polo tournament.
Jenna Greenfield scored 10 points, and Hailey Greenfield added eight.
Rager had 13 points, Mellentine added 12, and Payton Thomas scored nine for Pec.
Wrestling
Hawks take title at Stillman: Oregon crowned three champions and had 11 wrestlers earn top-five finishes as they scored 179 points to win the team title at the Stillman Valley Holiday Tournament.
The host Cardinals placed second with 172 points, and Kaneland was third with 128. The Amboy co-op took 10th with 51 points.
Lane Halverson (138 pounds), Anthony Bauer (160) and Evan Flaharty (285) all won individual crowns for the Hawks. Halverson won by pin in 1:26, Bauer posted a 15-12 decision, and Flaharty stuck his championship-bout opponent in 15 seconds.
Grant Stender (152) and Gabe Eckerd (170) both earned runner-up finishes, while Seth Stevens (145) and Landyn Windham (182) both took third. Jonathan Alaniz (220) finished fourth, and Owen Wynn (106), Jackson Messenger (113) and Quentin Berry (195) all placed fifth for Oregon.
Levi Near led the Clippers with a runner-up finish at 132 pounds, while Landon Blanton (113) took third and Lucas Blanton (160) finished fourth.