It was another strong spring around the area on the softball diamonds in 2023, as four teams won regional titles and two teams advanced to the Sweet 16 or beyond.
Here are a few of the more noteworthy achievements around the Sauk Valley this spring in softball:
Rock Falls returns to Elite Eight
It had been two decades since the Rockets last made a run to the Elite Eight; the 2004 team finished fourth in Class A after a loss in a 20-inning marathon in the state semifinals.
This year's team had aspirations of postseason glory heading into last season, with a solid core of then-juniors ready to make their mark on the program. A tough loss to Oregon in last year's 2A regional title game provided some fuel to the fire, and this year's senior-heavy squad made the most of their final season.
Led by Louisville recruit Katie Thatcher – completely healthy for the first time since two knee operations her sophomore year – and three-year starter Brooke Howard, a Wisconsin-La Crosse commit, Rock Falls rolled through the Big Northern Conference season with only one loss, and finished up a win shy of 30 after a supersectional loss to eventual champion Rockridge.
Hosting a regional, the Rocket seniors made one final memory on their home field with a 2-0 win over North Boone in a well-played regional title game. They then went to Davis Junction for a pair of sectional games, routing Richmond-Burton 10-0 in the semifinal before pulling away for an 8-2 victory over Marengo for their 29th win and the sectional crown.
While the trip to EastSide Centre for the supersectional didn't pan out after a loss to Rockridge – which went on to win its third straight 2A state title and fourth in the last five seasons – Rock Falls seniors Thatcher, Howard, Savanna Fritz, Rylee Johnson, Zoe Morgan, Patty Teague and Abby Whiles had the season they had hoped for to finish their careers.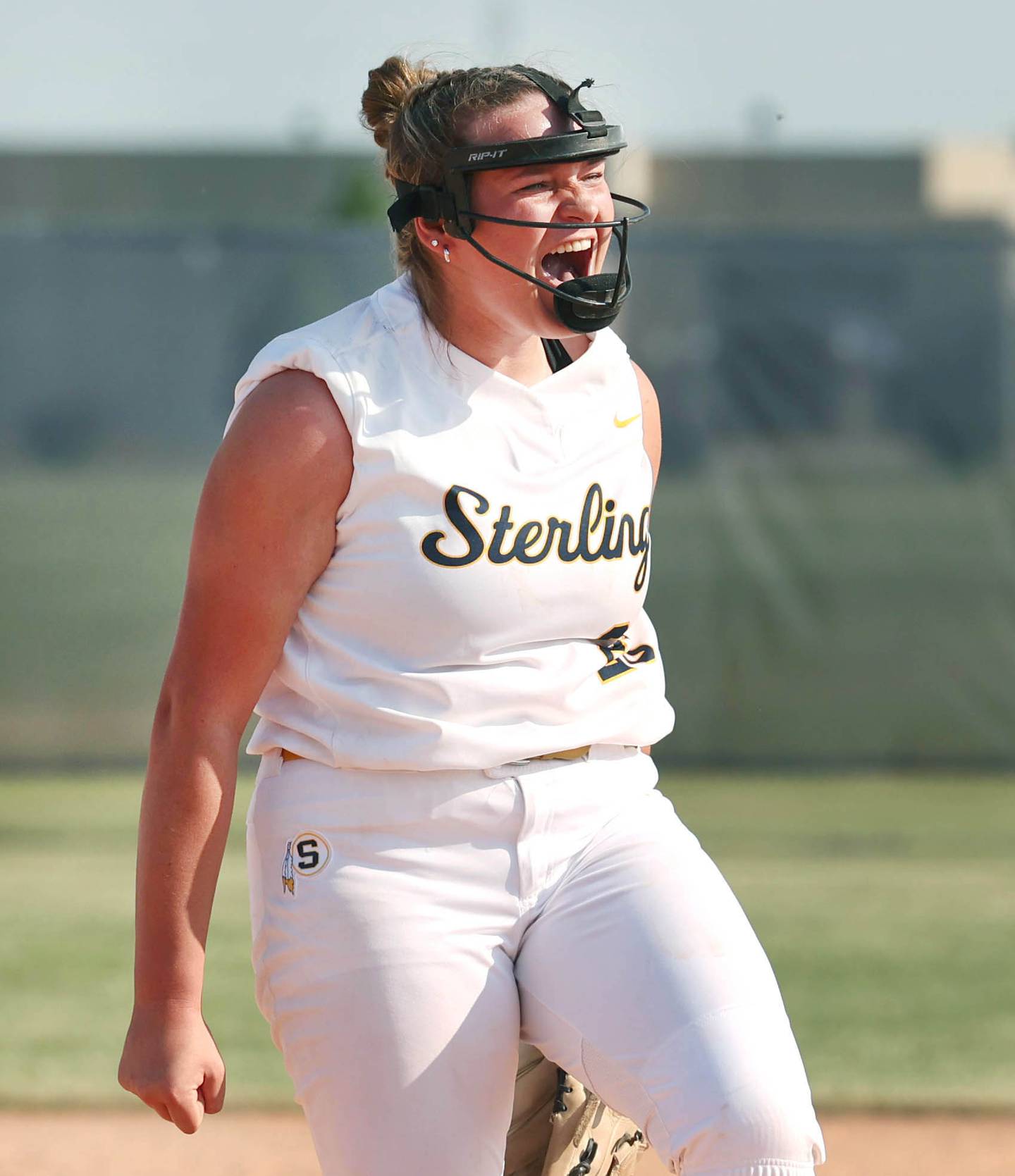 Sterling wins another regional title
The Golden Warriors' run of regional crowns reached 11 straight seasons with a relatively easy run through the 3A Belvidere Regional, with a pair of run-rule wins to advance to the sectional.
Sterling was battle-tested in the Western Big 6, finishing second in the conference to Geneseo, and hit its stride at the right time down the stretch. A 16-0 win over Boylan in the regional semifinal – a 51-minute game that featured a 13-run second inning – propelled the Warriors to an 11-0 win over the host Bucs in the regional title game.
Across town the next week, Sterling (24-12) had a three-run inning to win a 3-0 pitchers' duel between junior Sienna Stingley and Woodstock North's JoJo Vermett in the Belvidere North Sectional semifinal and advance to the Sweet 16.
A heartbreaking loss to Sycamore in the sectional title game after the Spartans scored two runs in the bottom of the seventh was a tough way for things to end for seniors Katie Dittmar, Lauren Jacobs, Ellie Leigh and Aubri Menchaca.
But the Warriors have a strong core coming back next year – led by Stingley, Mya Lira, Marley Sechrest and Katie Taylor, among others – and all 10 non-seniors on the roster got significant playing time at various points throughout the season as they'll try to make it a dozen straight regional plaques.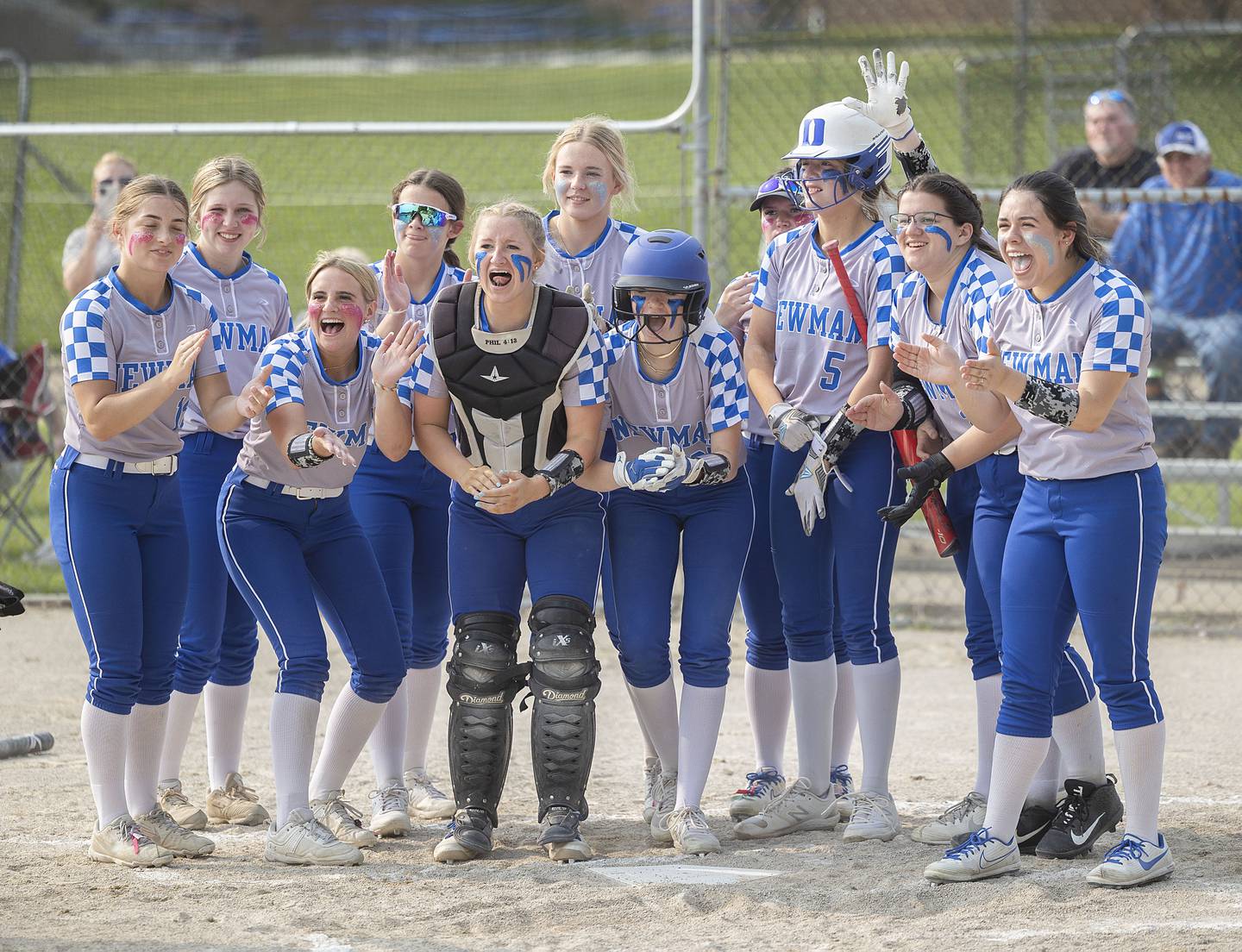 Newman will be hungry next season
The Comets will be in the same boat as Sterling next season, with an experienced core and a tough season-ending loss fueling their fire.
Newman loses just one senior off of this year's roster in senior catcher Carlin Brady. And while that loss is a big one in terms of leadership, offensive production and defensive prowess, a junior-heavy lineup will bring back plenty of experience in 2024.
Center fielder Madison Duhon, infielder/pitcher Jess Johns and infielder/pitcher Ady Waldschmidt will return as fourth-year starters next spring, and outfielders Amiya Rodriguez and Sophia Ely and first baseman Sam Ackman will be in their third year in the lineup.
And they'll be hungry for a regional title after a tough end to this spring.
After a 7-2 win over Putnam County in the semifinals of their own 1A regional, the Comets played an instant classic against Morrison in the regional final. The Fillies finally won on a walk-off home run in the ninth inning by Marissa Folkers to finish a fantastic pitchers' duel between Waldschmidt and Morrison sophomore Bella Duncan.
That should provide plenty of motivation for a group that did not win a regional title this year for the first time since joining the Comets as freshmen in 2021.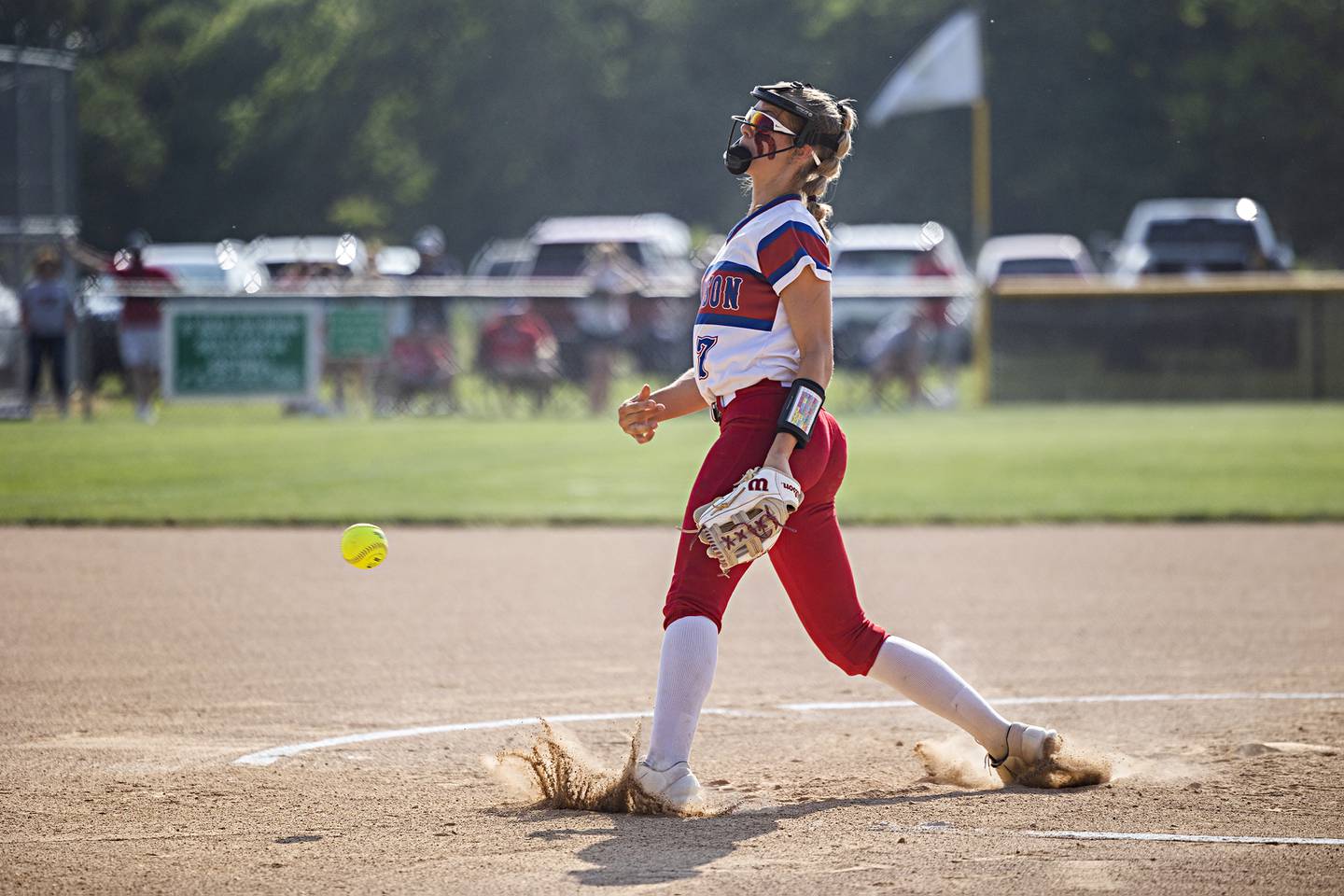 Morrison has young core lead the way back to sectionals
Another program that found its way back to a postseason plaque this spring was the Fillies, who topped rival Newman in the regional final (see above) for their first title since Tammy Deter's final season in 2017.
That year, Morrison took third at the 2A state tournament, led by a strong core of seniors who finally broke through after regional crowns and 53 wins in the two previous years.
The Fillies might be ready to embark on the same kind of run right now. An 18-win season with only four seniors on the roster means that there are plenty of players returning to the fold next spring who have experienced a special season already.
Folkers and BayLeigh Brewer were the two seniors in the starting lineup, and there were three sophomores – including Duncan – and two freshmen in there with them. A full season of varsity experience coupled with a pair of postseason wins could serve as the launching pad for this group of underclassmen to reach the same heights as some of the talented players and teams in the Fillies' storied past.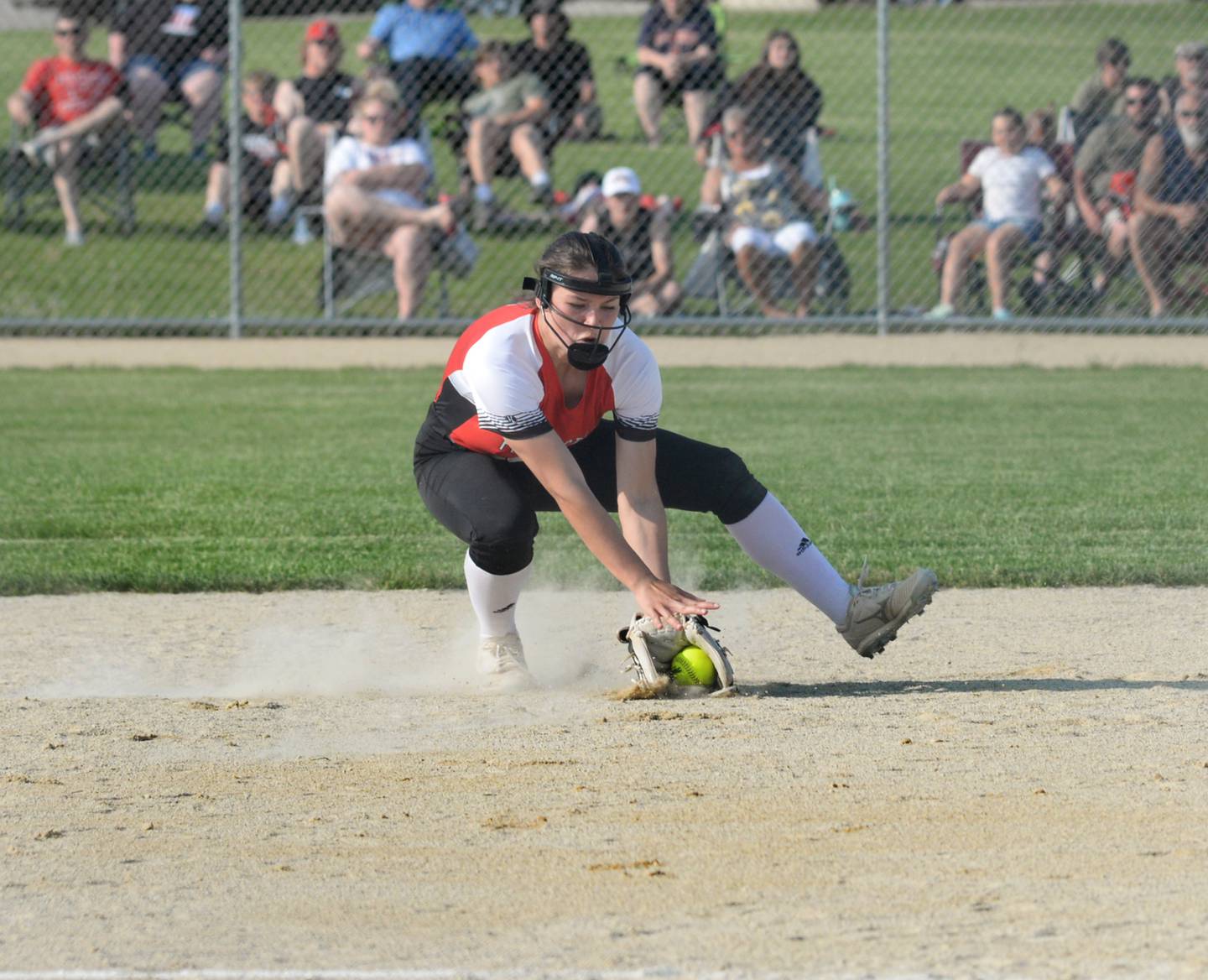 The NUIC will be wide open next spring
Forreston won the NUIC South title for the second straight season with an undefeated run through the league. But the loss of four key seniors – Brooke Boettner, Rylee Broshous, Hailey Greenfield and Alaina Miller – who had all played varsity ball for three years means there will likely be a crowded race with several teams gunning for the title in 2024.
Polo brings back eight players from its 12-girl roster that improved steadily throughout the season. Milledgeville also loses just four seniors off of its roster, and four of their key contributors this spring were freshmen. Amboy also had a pair of freshman pitchers who gained valuable experience this season, and most of the other players in the lineup were sophomore and juniors. And Eastland loses only two seniors off its roster and will bring back plenty of varsity experience next year.
While you can't count out the Cardinals in their league title defense in 2024, there could be some fireworks throughout next season when these teams clash.