Big Northern Conference
Coach: Chris Harmann (sixth season)
Last season's record: 19-13, 6-3 BNC (tied for third)
Top returners: Bryce Feit, sr., G; Austin Hicks, sr., G; Mason Weigle, sr., G; Eli Davidson, jr., G; Darius Harrington, jr., G; Cullen Shaner, jr., G
Key newcomers: Alex Harrison, sr., G
Worth noting: The Dukes are a little undersized compared to some teams, but what they lack in height they'll make up for with unselfish play, high effort and a balanced scoring attack. "I expect our team to compete every night. We have multiple players with the ability to score the ball. This group of guys has shown the ability to be unselfish with the ball, leading to several guys having the chance to have big nights on the court," Harmann said. "I feel a successful season is being near the top for a Big Northern title and competing each night in our nonconference games. This group has the makings to be a special bunch with a healthy season and should be entertaining to watch."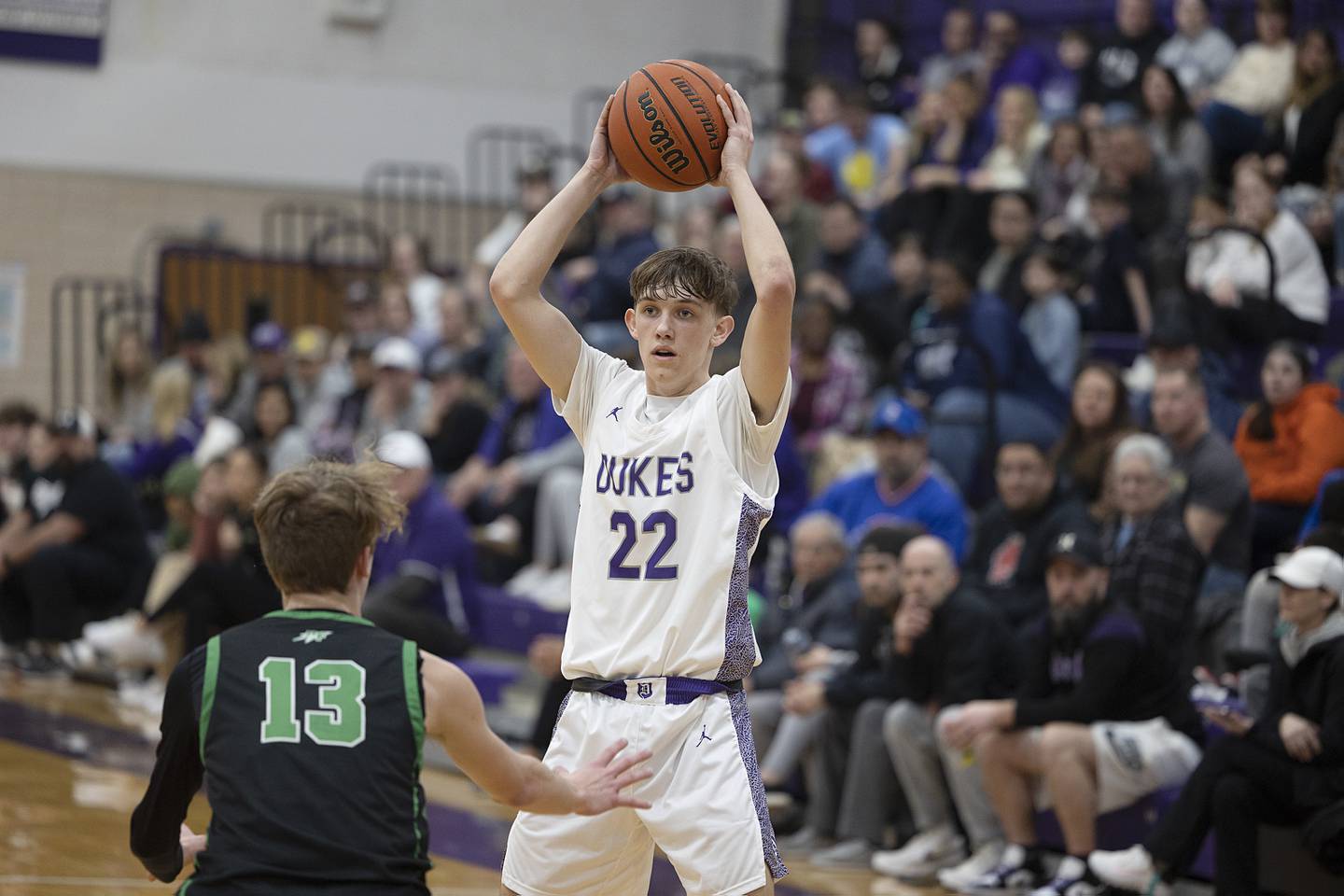 Coach: Zach Sandrock (fourth season)
Last season's record: 17-18, 4-5 BNC (sixth)
Top returners: Gavin Sands, sr., G; Aydan Goff, sr., G; Kuitim Heald, jr., G; Ryken Howard, jr., G; Devin Tanton-DeJesus, sr., F
Key newcomers: Austin Castaneda, jr., G; Nehemiah Menendez, jr., G
Worth noting: Rock Falls will look to build on a solid 2022 season, which included a Class 2A regional title. ... Castaneda is healthy after missing most of last season with an injury. ... Goff (872) and Sands (806) are within striking distance of 1,000 career points. ... The Rockets are an experienced team with multiple four-year and three-year varsity players. ... Speed and aggressiveness on both ends of the floor should be strengths for Rock Falls, but it will have to work hard to win the rebounding battles and match the physicality of certain teams.
"We have a lot of experienced guys coming back after a nice end of the season last year, which is really exciting to have. Guys know what is expected and are used to the speed of varsity basketball," Sandrock said. "They have worked really hard over the offseason and are hungry to get back into competition. Our goal is always to be competitive in every game we play and to place higher in conference, as well as get deeper in the postseason than we did last year."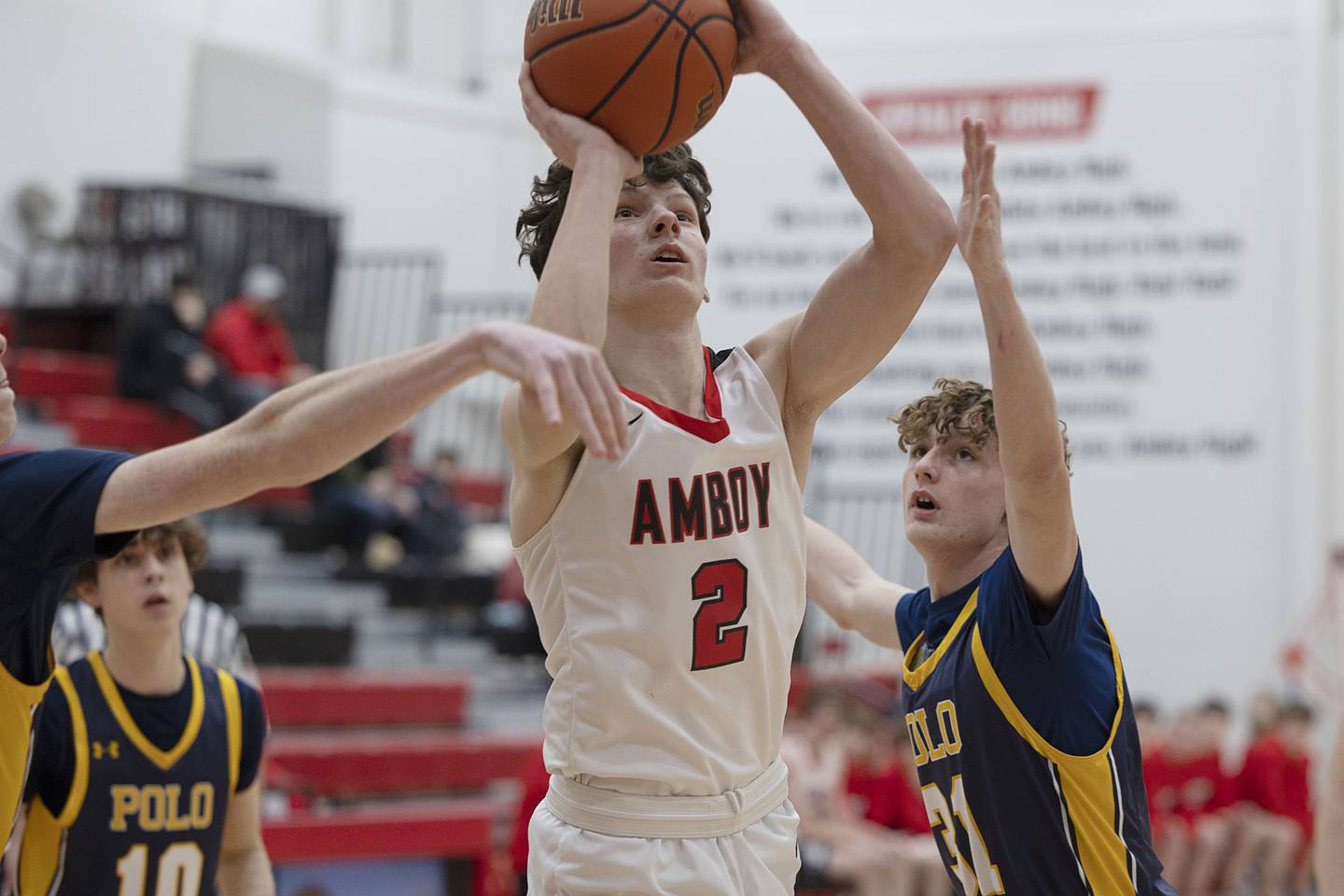 Northwest Upstate Illini Conference
Coach: Brad Dunlap (fourth season)
Last season's record: 4-28
Top returners: Troy Anderson, sr., F/G; Eddie Jones, jr., G
Key newcomers: Quinn Leffelman, jr., G; Ezra Parker, so., F; Caisen Tailor, so., PG; Joel Billhorn, jr., G; Kabe Daniels, jr., G
Worth noting: "Our strengths are effort and toughness, especially on the defensive end. We will not back down from anyone, and we have some good shooters as well," Dunlap said. "Our weaknesses are taking care of the ball and finishing games. We were in the majority of our games last year, but fell apart at the end and struggled with turnovers. Being able to put a full game together will be one of our goals.
"We have a very young team and a lot of good freshman and sophomore players, so continuing to build on what we started last summer will be key. With our football team's success, we have only had three varsity players at practice, so it will be a challenge to get everyone going [on] Monday for our first game with those football players having no practice time. ... This year, you will see a team focused and motivated to play hard and smart all four quarters."
Coach: Mike Messer (second season)
Last season's record: 15-18, 3-9 (NUIC South)
Top returner: Noah Danielson, sr., G/F
Worth noting: The Raiders will have 10 new players this season after graduating a large senior class in the spring. ... "As a coach, we all have high expectations. As far as what we will strive to do is to play as a team and try to improve each game," Messer said. "Our strengths going in will be that this team works hard, and they want to get better. Our weaknesses are that we are a very young team with no returning starters. If we could finish close to .500, that would be a good and promising season."
Coach: Jake Groom (fourth season)
Last season's record: 12-19, 5-7 NUIC South (fifth)
Top returners: Kendall Erdmann, so., PG; Brendan Greenfield, jr., F; Ethan Bocker, sr., F; Xavier Goeddeke, sr., G; Niko Valenzuela, sr., G
Key newcomers: Jonathan Milnes, fr., F; Mickey Probst, fr., G; Brady Gill, so., G; Kaleb Sanders, sr., G
Worth noting: "We are looking forward to an exciting season in 2023-24. We will have a young squad, with our biggest questions entering the season revolving around depth and injuries," Groom said. "If we can stay healthy and have a competitive squad in practice, I believe that we will be very competitive and continue to improve as the season moves along."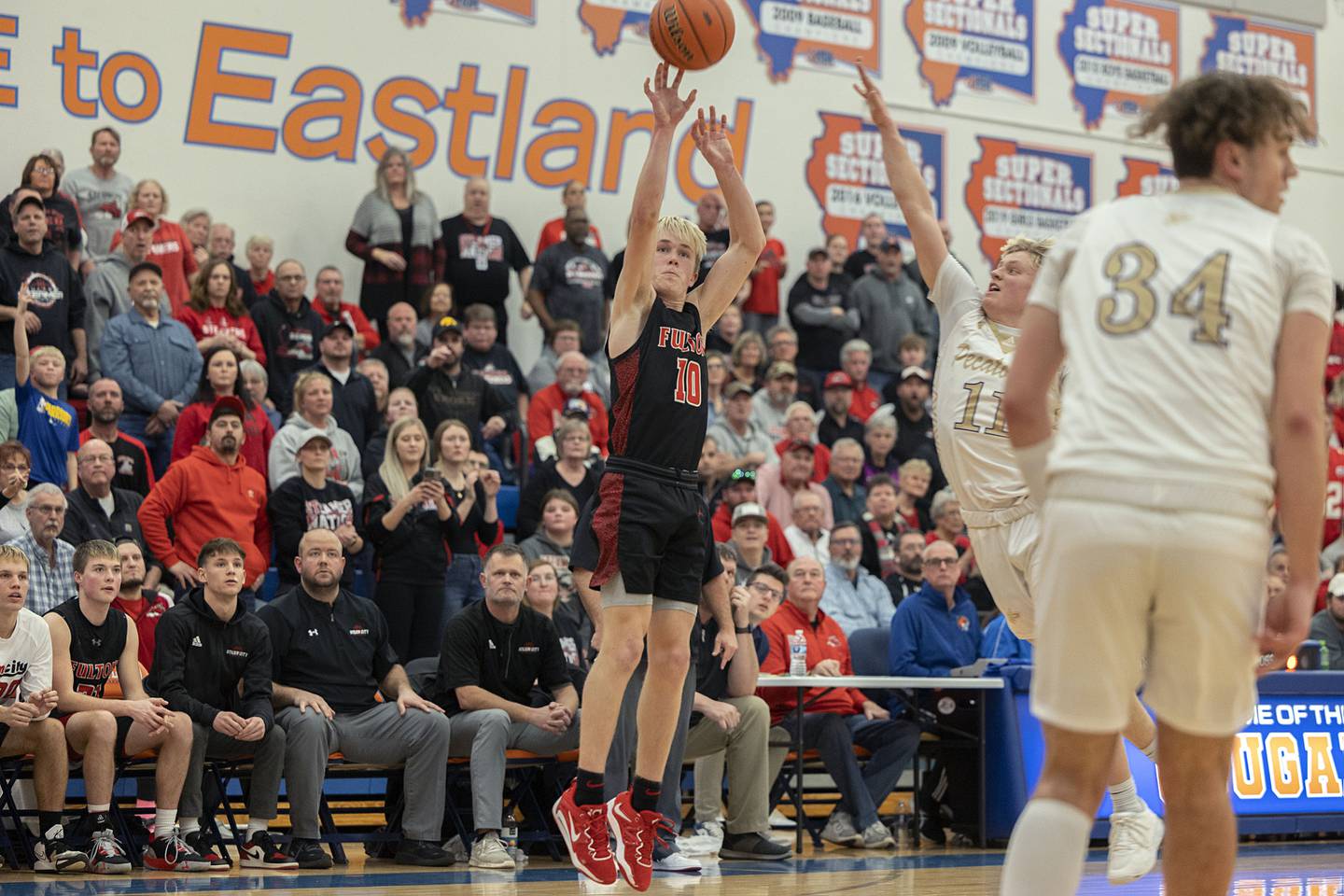 Coach: RJ Coffey (11th season)
Last season's record: 26-10, 10-2 (NUIC South champions)
Top returners: Baylen Damhoff, sr.; Trevor Tiesman, sr.; Dom Kramer, jr.; Brady Read, sr.; Jimmy Crimmins, sr.
Key newcomers: AJ Boardman, sr.; Landon Leu, so.; Jacob Huisenga, jr.; Braeden Brennan, jr.
Worth noting: The Steamers are coming off a Sweet 16 appearance in 2022-23. ... Last year, Fulton surpassed 1,500 wins as a program and Damhoff became the 12th player in program history to score 1,000 points. ... "We return several guys from last year's Sweet 16 team. Our goals are again to compete for an NUIC Conference title and make a postseason run," Coffey said. "I think this year's group has a lot of versatility. We have a good mix of size and athleticism that should allow us to compete with anybody."
Coach: Matt Messer (18th season)
Last season's record: 13-17, 6-5 (NUIC South)
Top returners: Brock Soltow, sr.; Carter Merdian, sr.; Nolan Hahn, sr.; Nathaniel Yingling, sr.; Landen Brooks, sr.
Key newcomers: Noah Dewey, jr.; Gus Mumford, jr.; Gage Zeigler, jr.; Billy Lowry, jr.; Logan Nelson, jr.; Carl Vock, jr.; Jeffrey Donaldson, jr.
Worth noting: "We have some players that got quality minutes last year, and we have depth and athleticism. Our junior class shared the conference title last year as sophomores," Messer said. "Our major concerns this year are offensive efficiency, foul trouble and consistent perimeter scoring. We have to learn to compete every minute we're on the court, and we have to let our defense generate some offense for us. We have to pay attention to the little details that make championship teams."
Coach: Eric Naples (fifth season)
Last season's record: 1-31, 0-12 NUIC West (seventh)
Top returners: Caleb Good, sr., F; Garrett Law, sr., G
Key newcomers: Giovanni Gallagher, jr., F/C; Tyler McGinnis, jr., G
Worth noting: " 'In order to get what you've never had, you have to do something you've never done.' I am most excited for our team's growth and willingness to improve. We are returning four seniors and had a productive offseason," Naples said. "Our outlook is to improve from last year in every facet of the game. We not only want to win more games, but we want to be more composed in our closer contests."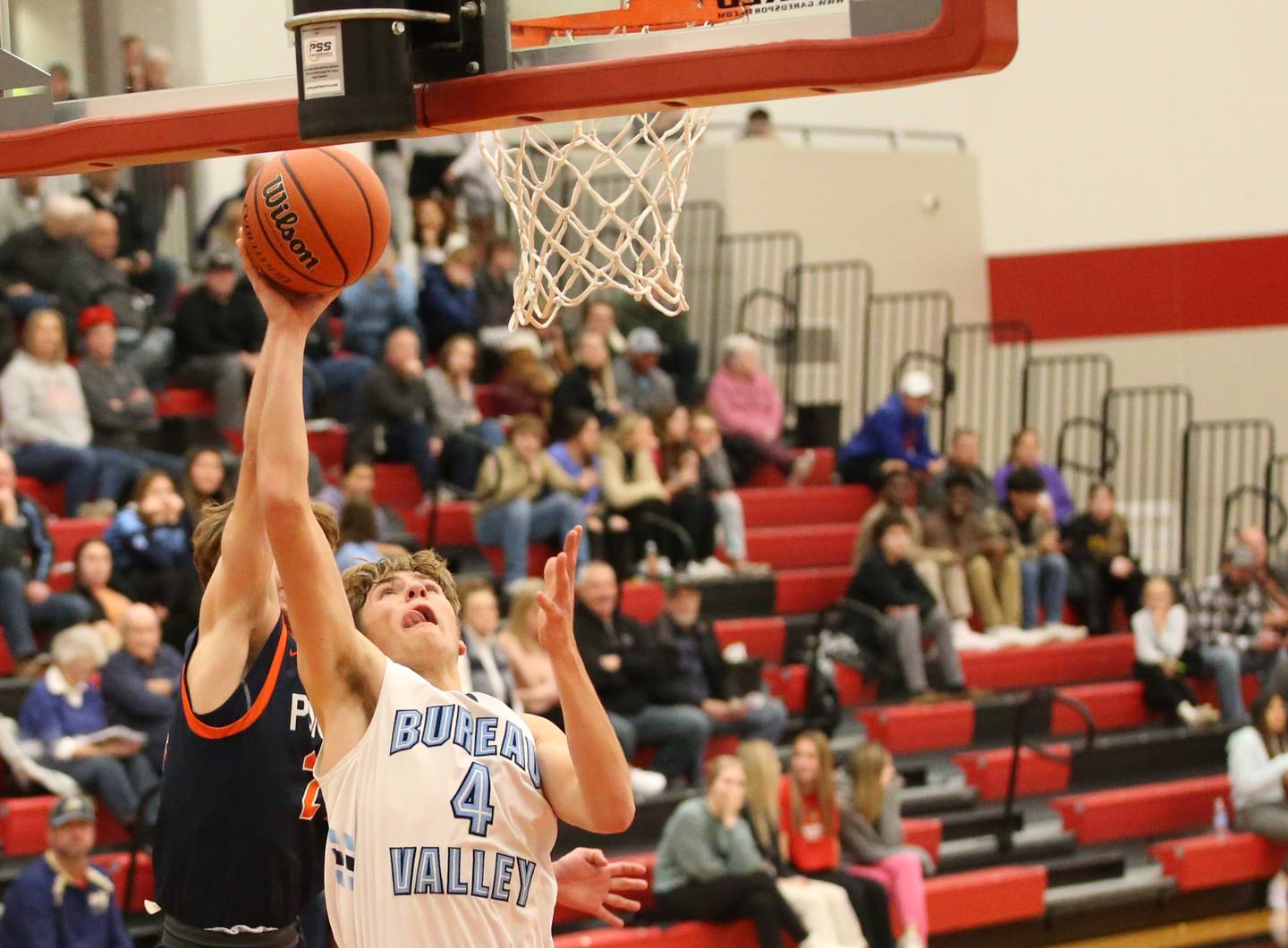 Three Rivers Athletic Conference
Coach: Jason Marquis (12th season)
Last season's record: 7-24
Top returners: Landon Hulsing, jr., F; Bryce Helms, jr., G; Elijah Endress, jr., G; Corban Chhim, sr., G; Jon Dybek, sr., F; Blake Erickson, sr., F
Key newcomers: Landen Birdsley, jr., G
Worth noting: "We bring back the vast majority of our game time minutes from last season. The kids worked hard to get bigger, faster and stronger, and I believe they realize they should compete night in and night out when we play our best basketball," Marquis said. "We should be quicker and able to create some defensive pressure this season. With Hulsing down low, he fortifies our rebounding and gives us an interior presence. The big thing for this group is learning how to communicate effectively on the court and developing the sense of competitiveness and confidence to win close games."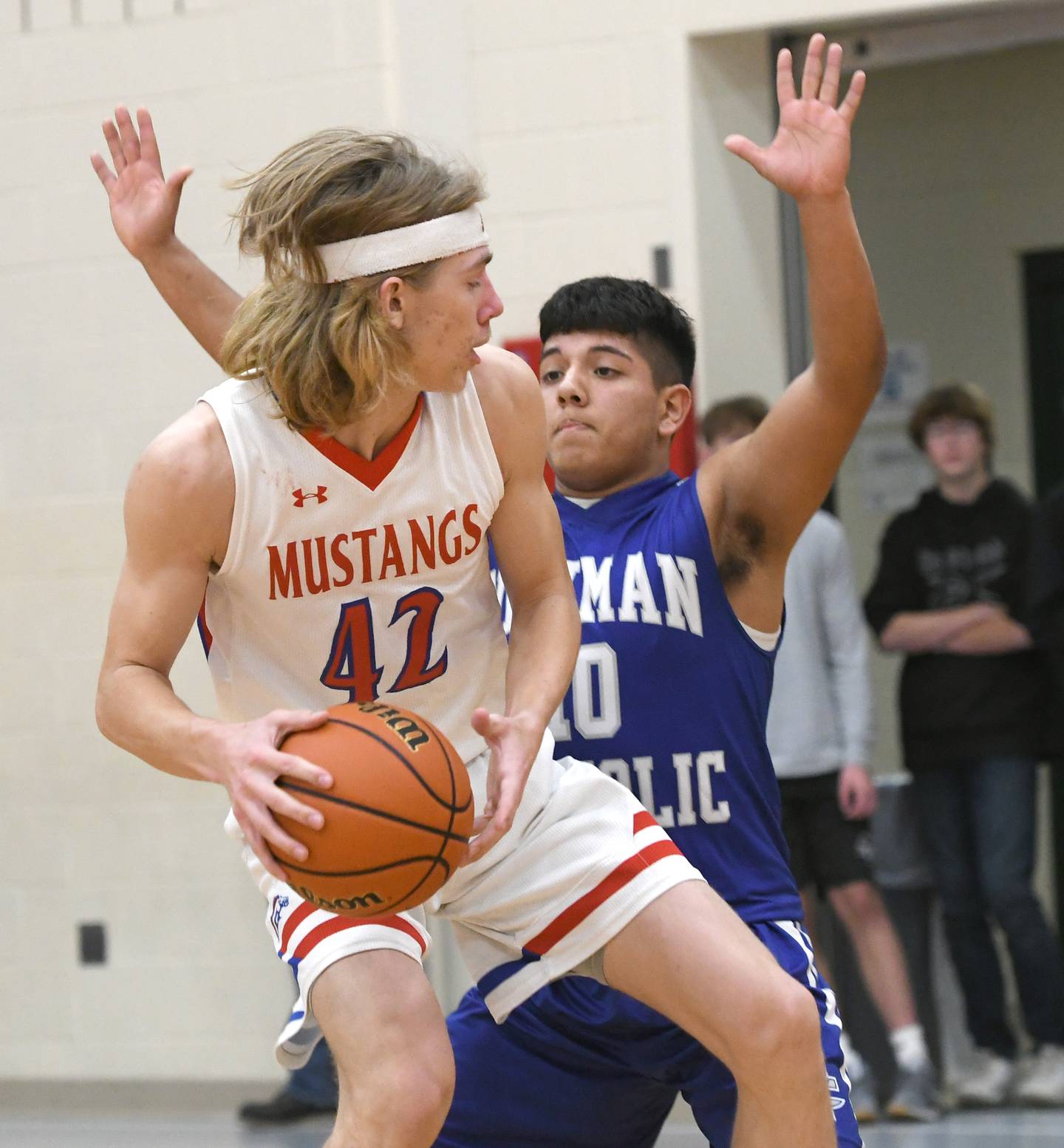 Coach: Mark Ernst (second season)
Last season's record: 12-16, 4-8 TRAC West (sixth)
Top returners: Chase Newman, sr., G; Brenden Martin, sr., F; Carson Strating, sr., F; DaeShaun McQueen, sr., G; Cooper Bush, sr., F
Key newcomers: Dawson Hepner, jr., G; Colton Bielema, jr., G; Asher Ernst, so., F
Worth noting: Newman and Martin return as all-conference players. ... Coach Ernst expects Hepner and Bielema to make an impact this season, as well as Asher Ernst if he can return from a broken leg suffered during football season. ... "We have a lot of returning experience with four returning starters, long arms, and decent speed," Coach Ernst said. "We are looking to improve on last year's performance to finish near the top of the conference and make a run during the postseason."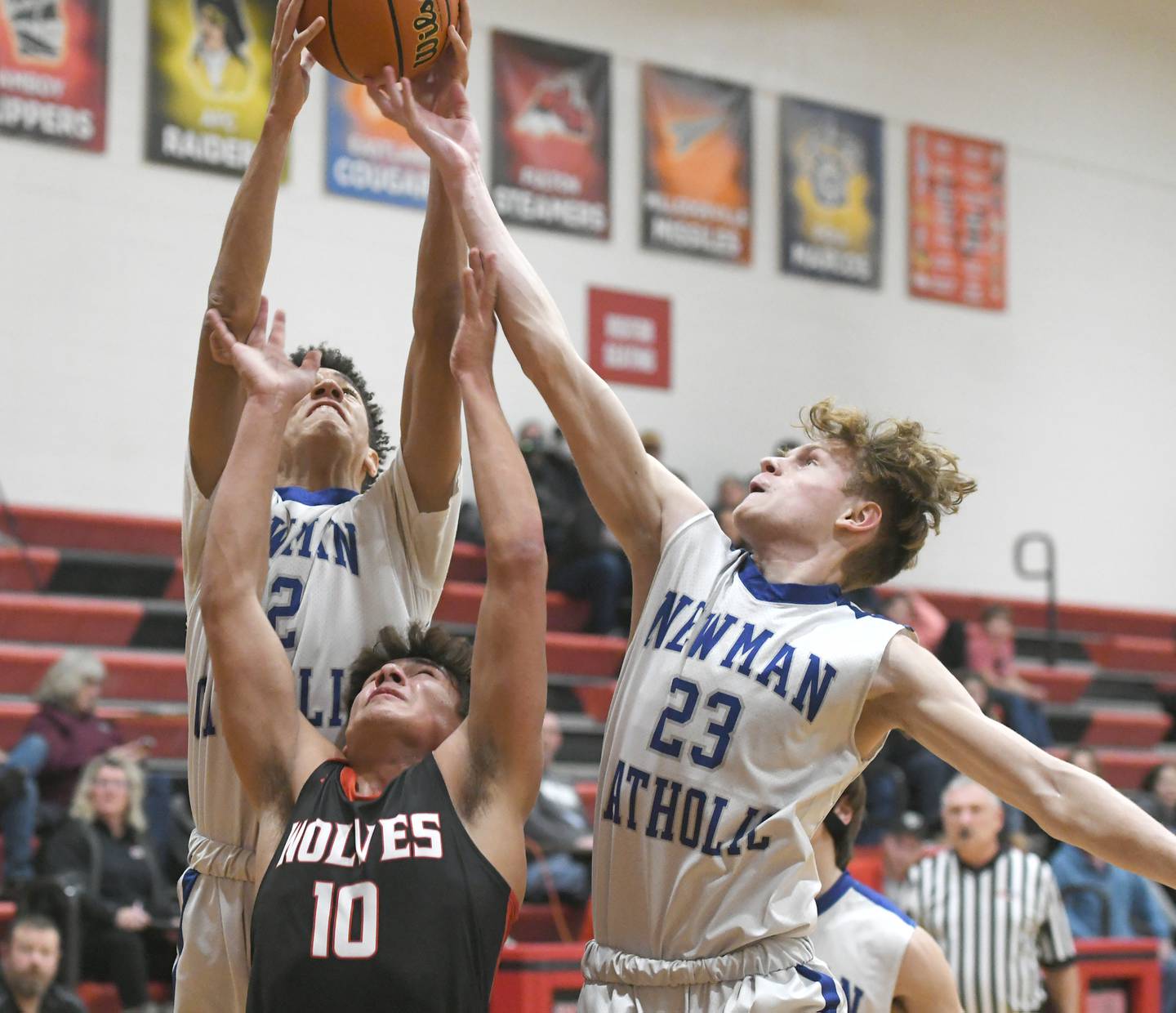 Coach: Ray Sharp (17th season)
Last season's record: 24-10, 10-2 TRAC East (second)
Top returners: Lucas Simpson, sr., F; Isaiah Williams, sr., F; George Jungerman, so., F; Cody McBride, jr., PG; Sammy Francque, sr., SG
Key newcomers: Dax Snyder, sr., PF; Garret Matznick, so., PG; Evan Bushman, so., SG
Worth noting: Simpson, an AP all-state honorable mention and IBCA all-state special mention in 2022-23, returns to lead the Comets after eclipsing 1,000 career points last season. ... "The Comets are looking forward to competing for the conference championship and another regional championship. Our strengths will be our senior leadership and experience. Our weakness is depth of experienced players," Sharp said. "A successful season will be competing for championships in the three tournaments we play in, conference and regionals."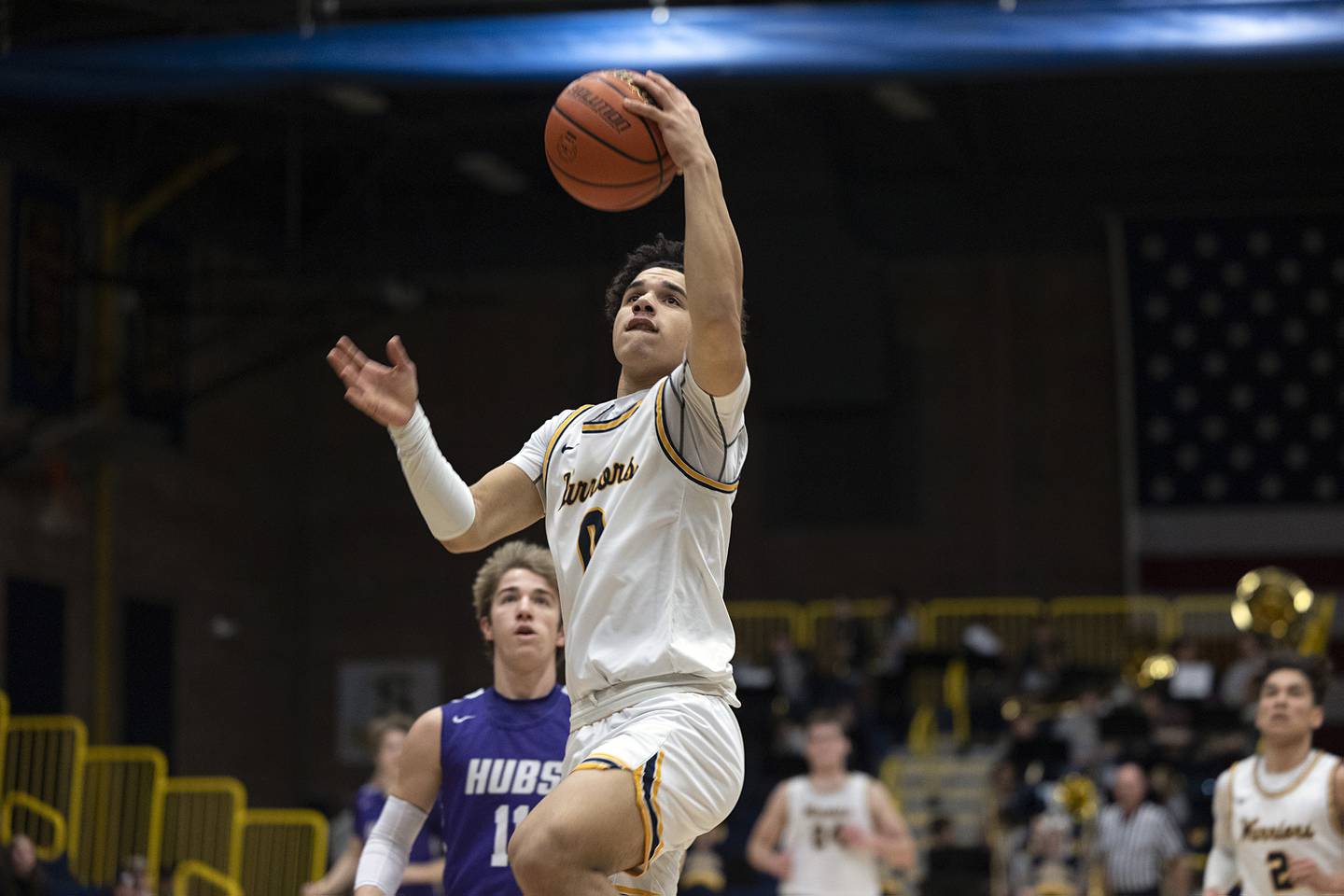 Western Big 6
Coach: Ryan Vasquez (ninth season)
Last season's record: 24-9, 8-6 WB6 (fourth)
Top returners: Andre Klaver, sr., G; Lucas Austin, sr., F; Kaedon Phillips, jr., G; Carter Chance, sr., G
Key newcomers: Nico Battaglia, jr., G; Maddux Osborn, jr., F
Worth noting: The Golden Warriors won a Class 3A regional championship and reached the Sweet 16 last season. ... They lost 72-70 to eventual state champion Metamora in the sectional championship. ... Sterling returns two IBCA 3A all-state selections in Klaver (second team) and Austin (third team). Klaver was the 2022-23 Sauk Valley Media Basketball Player of the Year. Austin broke the school record for career 3-pointers last season. Klaver and Austin are both closing in on 1,000 career points. ... "We are returning a group of young men who have been battle-tested," Vasquez said. "We're looking to build off of last year and make a deep postseason run."