1. Model Train Fair & Farm Toy Show: The annual event will be from 9 a.m. to 3 p.m. Saturday at the Bureau County Fairgrounds, 811 W. Peru St., Princeton. Admission for the event costs $5 for adults and is free for children. The event includes a concession stand with breakfast and lunch items. All scales of trains and equipment, such as Lionel, O and G scales, HO and N scales, and Thomas the Train Engine will be available for purchase. Die-cast cars and trucks and farm equipment of all kinds also will be available. For information, visit bureaucountyfair.com or call Kathy Bauer at 815-866-3606 after 4 p.m.
2. Harbor Stories - Unplugged featuring Hayward Williams and Bright Arcana with host Dan Hubbard: Doors open at 5 p.m. Sunday at Red Dog Grill, 411 Great Loop East Drive, Ottawa. Williams is a veteran singer-songwriter from Milwaukee. With seven full-length records under his belt, Williams is set to release his latest effort: "Every Color Blue." Hayward has carved out a niche in the folk music business. Bright Arcana is the work of John Everett Hardin. Born in a small Mississippi River town tugging at the skirt of St. Louis, Hardin makes his home in Madison, Wisconsin. Hubbard is an Illinois native with more than 15 years as a singer-songwriter, releasing seven studio albums and touring throughout the United States. Influenced by the likes of Tom Petty, Hubbard's music has been acclaimed as "beautiful, powerful and often seemingly effortless." Dinner will be served from 5 to 6:30 p.m. (not included in ticket price). The show begins at 6:30 p.m. Tickets cost $40 to $45. Attendees must be 21 or older. For more information, call 815-433-5000, ext. 2.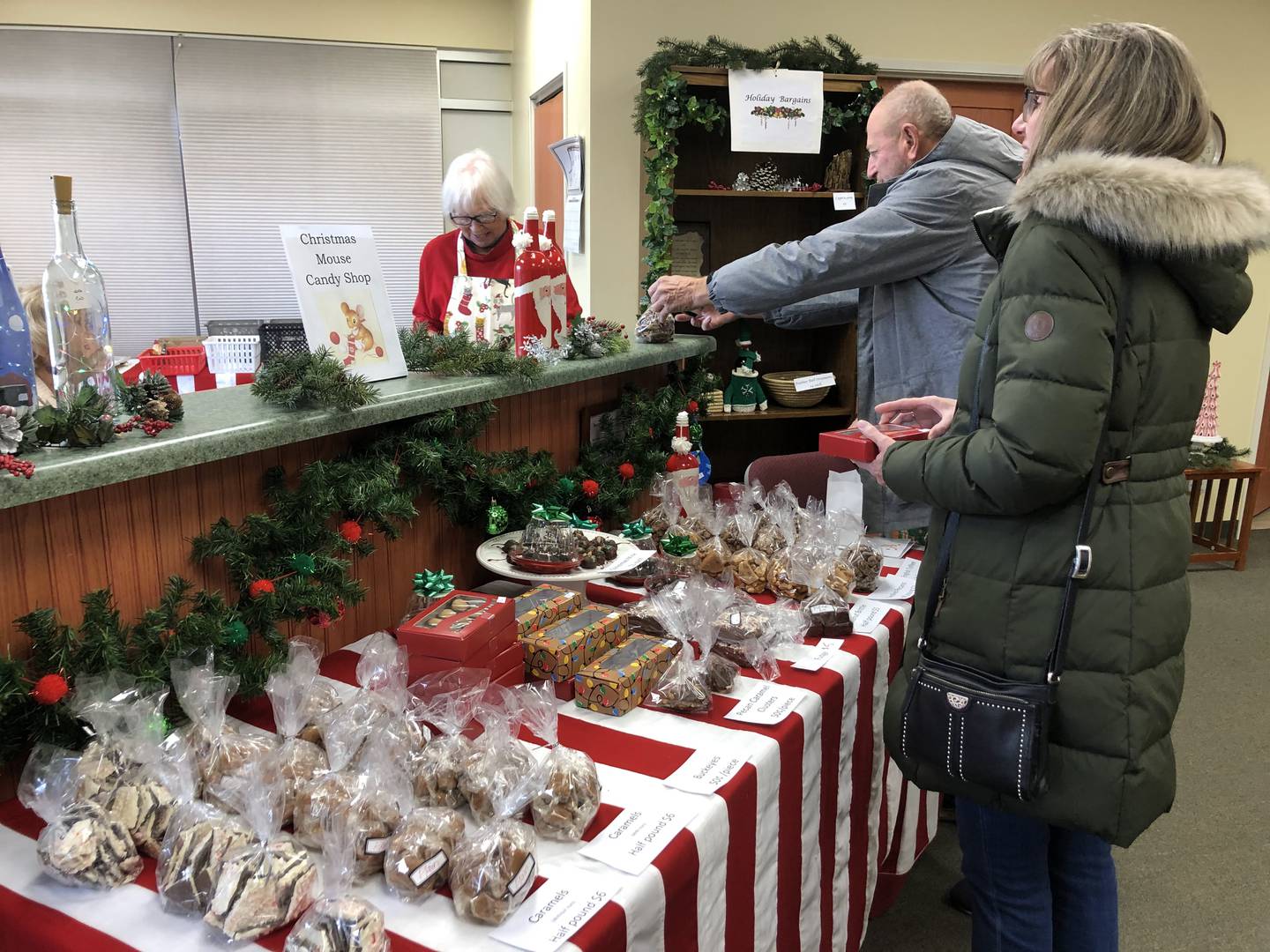 3. Holiday Walk and Christkindl Markt: Princeton's annual Christmas Walk rings in the holiday season this weekend, running Friday through Sunday. Main Street will turn into a holiday wonderland, featuring visits with Santa, hot cocoa, holiday music, carriage rides and old-time trolley rides between the north and south shopping districts. Shopping hours Friday go until 5:30 p.m., 10 a.m. to 5 p.m. Saturday and noon to 4 p.m. Sunday.
The 12th Christkindl Markt (Christ Child Market) will run from 9:30 a.m. to 3 p.m. Saturday at Open Prairie United Church of Christ, 25 E. Marion St., Princeton (behind the Apollo Theater). Christkindl Markt is a popular feature of the Princeton Main Street Christmas Walk. This year's Christkindl Markt will be held entirely outside. The Market's International Cookie Bazaar will feature 25 different kinds of cookies representing 20 countries along with an assortment of hand-crafted chocolate candies. Art, miniatures and Fair Trade coffees and chocolate bars will also be available for purchase by holiday shoppers. As usual, the Princeton High School German Club will be selling Advent calendars. Admission is free. For more information, call Open Prairie UCC at 815-872-5150.
4. Harding trivia nights begin: The Earlville History Club will host a trivia night at 7 p.m. Saturday at Harding Community Center, 1625 N. 4012th Road. RSVP to the Harding Trivia Night page to give organizers a heads-up on how many tables to set up. Teams may bring their own food and drinks. Go to Harding Trivia Night's Facebook page for information.
5. Patsy Cline show at Engle Lane: A one-day-only benefit concert at Engle Lane Theatre in Streator will be performed by Mary Pfeifer and her husband Don at 2 p.m. Sunday. An area favorite, Pfeifer portrayed Patsy Cline in the musical "Always Patsy Cline" at Engle Lane Theatre in 2009 and began her "Simply Patsy" show the subsequent year because of popular demand. The show includes storytelling, facts and trivia about Patsy Cline interwoven with about 30 of her songs. Pfeifer has created 13 fringed outfits in the past 14 years, adorned with matching boots, to create a look that is reminiscent of the attire of Patsy's early years. Tickets for the show are on sale now while they last at englelanetheatre.csstix.com/tickets.php. You also can call the box office at 815-672-3584 and leave a message.
Would you like your event highlighted in this weekly feature? The first step is submitting your events to The Times, NewsTribune or Bureau County Republican's community calendar at starvedrockcountry.com/local-events/ where they are then considered for inclusion in this feature.