For the last two seasons, the Newman baseball team has reached new heights, winning the first two sectional titles in program history.
While coach Kenny Koerner points to the talent and work ethic of his players as the main reason why the Comets have had so much success, they point the finger right back at their head coach as a key piece of the puzzle.
"I think it's awesome to have Kenny as a coach, to have that rock that you can always go to with any questions," junior pitcher/shortstop Kyle Wolfe said. "I think that's why we were so successful these last two years, because we were so tight not only as players, but also with the coaching staff. They really made you want to come to the park and learn and work hard and bust your butt to get better."
The bond between Koerner and his players started to grow about a decade ago. Before he even started coaching in the Newman program, Koerner got to know most of these players while watching and coaching his youngest son, Grant, a senior on this year's squad.
"I've seen so many of them since they were 8 years old, and by now I think of most of them as my kids," Koerner said. "It's a special relationship, because they know me so well and I know them, and it's almost a father-son relationship with the whole team."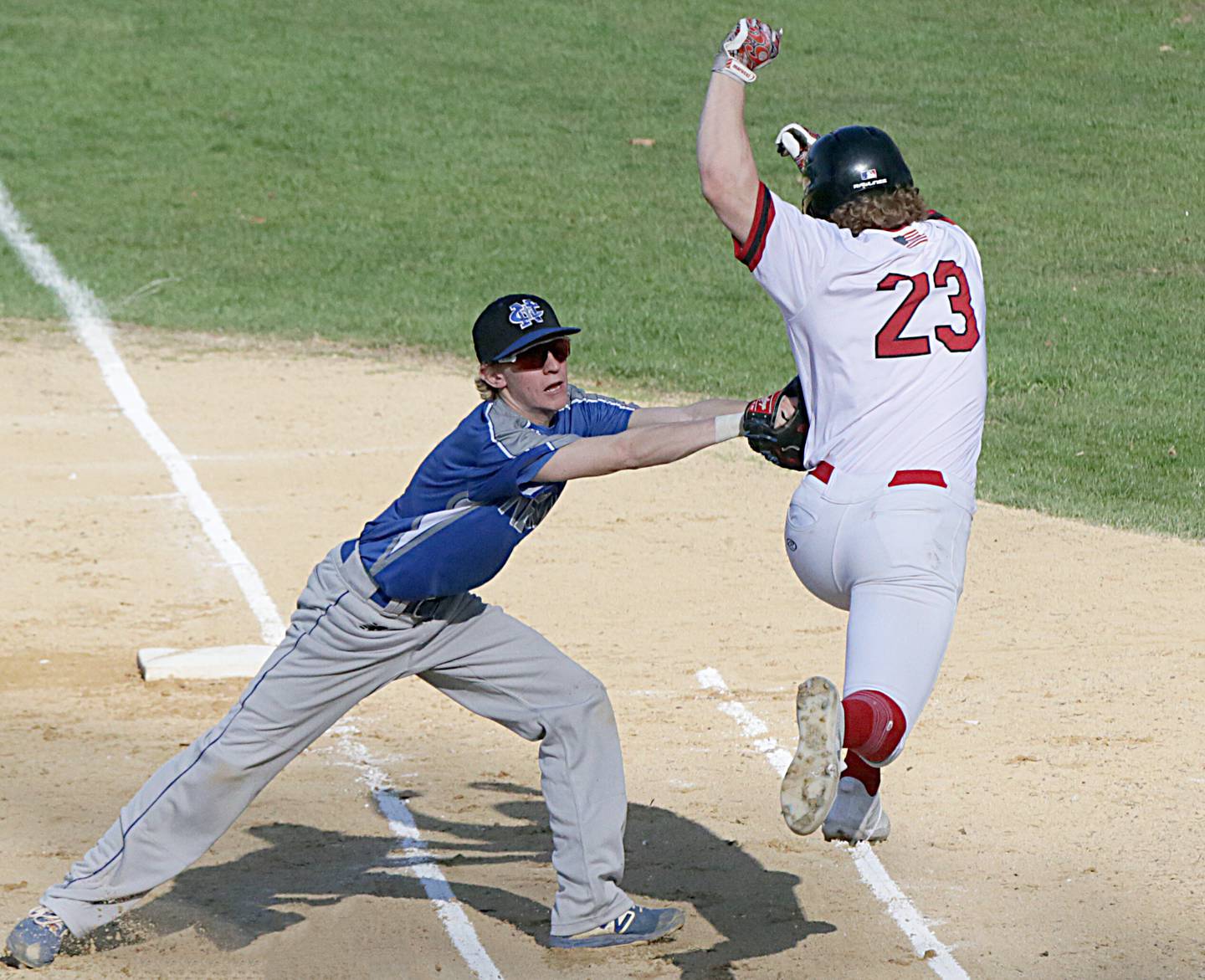 He said it was even more special that he got to share such success with his son. As the Comets' first baseman, Grant Koerner was a big reason why the Newman infield defense was so good, as well as being a mainstay in the middle of the batting order.
But it was the way Grant handled all the extra things that came with being the coach's son that really impressed his father.
"As a coach, you're always harder on your own kid, and I was truly hard on Grant sometimes, just because I expected so much out of him," Kenny Koerner said. "He was undersized, but I have so much respect for Grant because he works so hard and gets so much out of his body. I think we'll miss him more than we know, especially defensively at first base, but there was nothing better in the world than sharing these seasons with Grant; it was really cool, and truly special.
"It's just so cool to see Grant and these kids who I've known for so long grow up and develop into truly special young men who really got the best out of their abilities these last two years in high school."
Senior Ethan Van Landuit, who graduated with Grant Koerner last month, said the biggest reason the relationship was so important was because it eliminated the need of getting to know one another, and that sped up the process of preparing for the season.
"It was really cool to play for Kenny, because I've known him since I was about 8 years old, and that really helped with the trust aspect of the team," said Van Landuit, a catcher/pitcher/infielder for the Comets. "Knowing that I can trust him and he can trust me, that really helped us put things together quicker before the season, and helped us play together and all be on the same page right from the start."
That trust has really paid off. Newman has won 35 games in Koerner's two seasons as varsity head coach, and won the program's fifth and sixth regional crowns while notching those first two sectional championships and reaching the Class 1A Elite Eight for two straight seasons.
This year, the veteran and experienced Comets rolled through the postseason in dominating fashion, outscoring opponents 41-8 in winning those all four regional and sectional games, earning Koerner 2022 Sauk Valley Media Baseball Coach of the Year honors.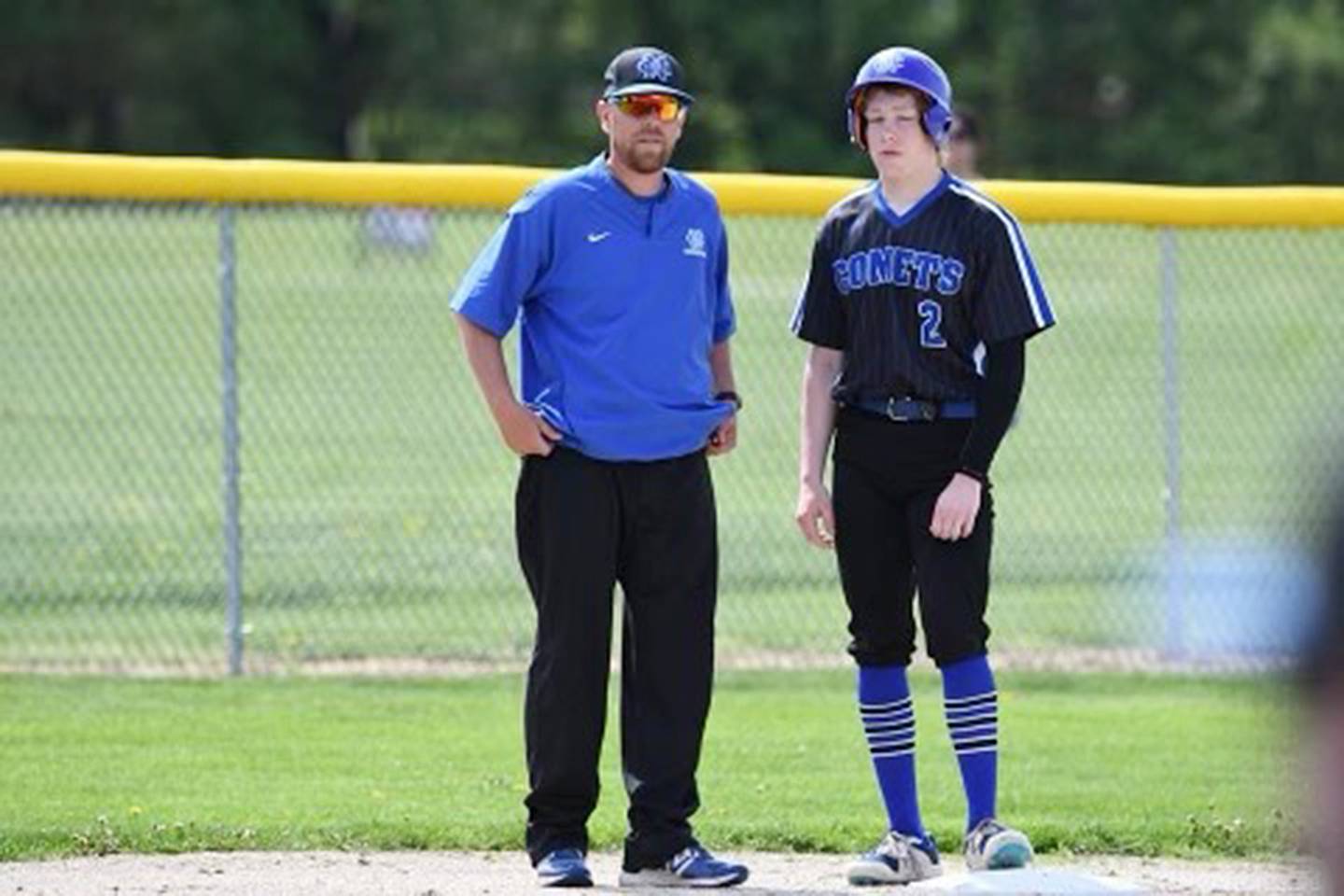 •••
Koerner saw big things from his team right from the start. Bringing back many of the key players from 2021′s run to the Elite Eight, he knew this group was hungry to taste that success again.
"Early in the season, I had a good feeling from this team," he said. "The best players put in a ton of work early, and it's always a good sign when the best guys are the hardest workers and biggest leaders. I just had a good sense from the core group coming back, and the kids were working hard and all had the same goal."
Koerner didn't really have to do much to motivate his players. With seven seniors on the roster, he didn't even name captains, simply relying on that experienced group to provide all the leadership necessary for a tight-knit team.
There was also no reason to discuss team goals at the outset of the season. Every single one of his players knew what they wanted to accomplish and where they wanted to end up as a team, and they knew they were capable of making another run at a state finals berth.
"I knew since we lost the supersectional game last year that we could definitely make it back to that point – and hopefully to state," Van Landuit said. "This is a special group of kids – a good team, just good ballplayers – and we've all been playing together since we were little. There was no doubt in my mind we could get back there."
The big wins in the postseason were proof of that belief and experience. After a 5-1 victory over Pearl City in the 1A Newman Regional semifinal, the Comets shut out a solid Forreston team 9-0 in the regional final.
Then, after waiting two extra days to play the sectional games in Lena due to inclement weather, Newman rolled past the host Panthers 15-2 before topping Warren-Stockton 12-5 in the sectional title game.
The Comets pulled away in both sectional wins. They led 3-2 through four innings against Lena-Winslow before finishing with three-, four- and five-run innings in the fifth, sixth and seventh. Then, trailing 2-0 early against the WarHawks in the title tilt, Newman again found its offense with a four-run third inning, then tacked on five more in the fifth to take control.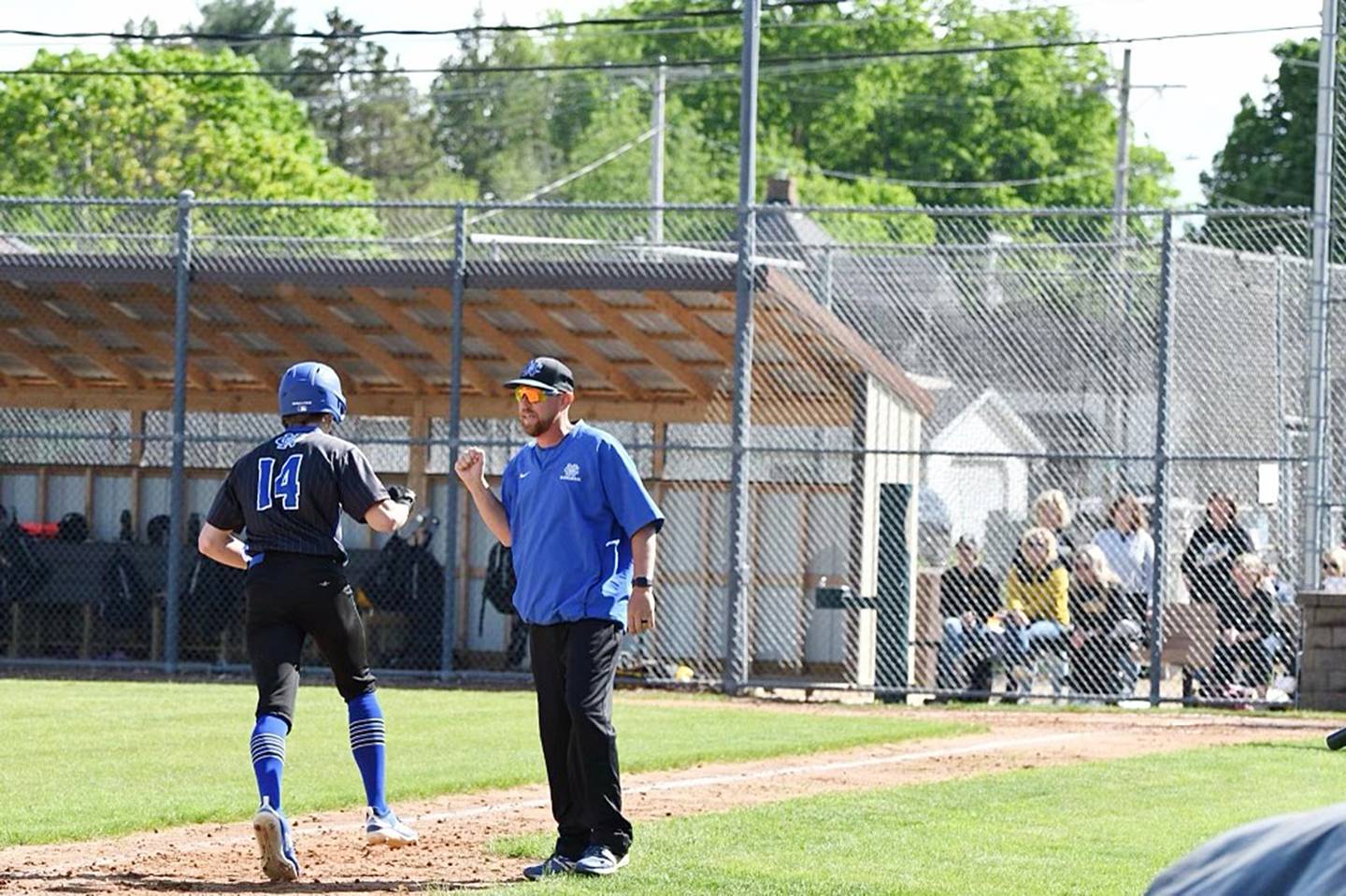 "These kids truly believe in each other, and from a mental standpoint, they just believed they'd figure out a way to win every time they stepped on the field," Koerner said. "We played so many close games throughout the season, and our conference prepares us so well for the postseason, and it showed in the sectional. Down 2-0 out of the gates in the sectional final, I could see on their faces there was no way they were losing that game."
The supersectional didn't work out as well for Newman, as the offense never got going in a run-rule loss to Ottawa Marquette. But that didn't take away from the Comets' feeling of accomplishment for being one of the last eight 1A teams still standing for the second straight season.
"I think it just proved that we could do it, that we deserved to be there," Wolfe said. "We had a bunch of guys who came back from that supersectional last year, and we believed we could do it again. We knew we were deep, had a bunch of good players, and everyone knew what could happen if we worked hard."
•••
All good teams have success because they can fight through adversity and come out stronger on the other side. These Comets were no exception.
After winning their first seven games, an April 19 home loss to Hall proved even more costly. In that game, Brendan Tunink and Brennen Cook collided while chasing down a pop fly; both suffered concussions and missed the next two weeks. Senior Kory Mullen also suffered a hand injury, and all of a sudden, the Comets were down three key players in the starting lineup.
"I remember being in the film room after that game, watching those guys hit into each other, and we were all down because we had just lost three varsity starters," Wolfe said. "It was a very humbling moment that kind of showed us that nothing is permanent, and you have to make the most of every chance you get.
"The coaches told us this is what adversity looks like, and we could either sit back and give up, or push through it. We knew we wanted to push through it, and when the guys came back healthy, our good team was even better."
Knowing his players so well, Koerner was sure they would take up the challenge of playing without those key pieces. But he was even more impressed by what the experience did for the Comets by the end of the season.
"I think it really helped us long-term," he said. "We moved the order around quite a lot, and had kids hitting up higher than they were used to. It was a tough go those two weeks, but having those kids hit in different spots and be expected to drive in runs and produce more, that was valuable experience. And when we brought those three starters back, the team meshed so well together that by the end of the season, the bottom half of the order was just as productive as the top half."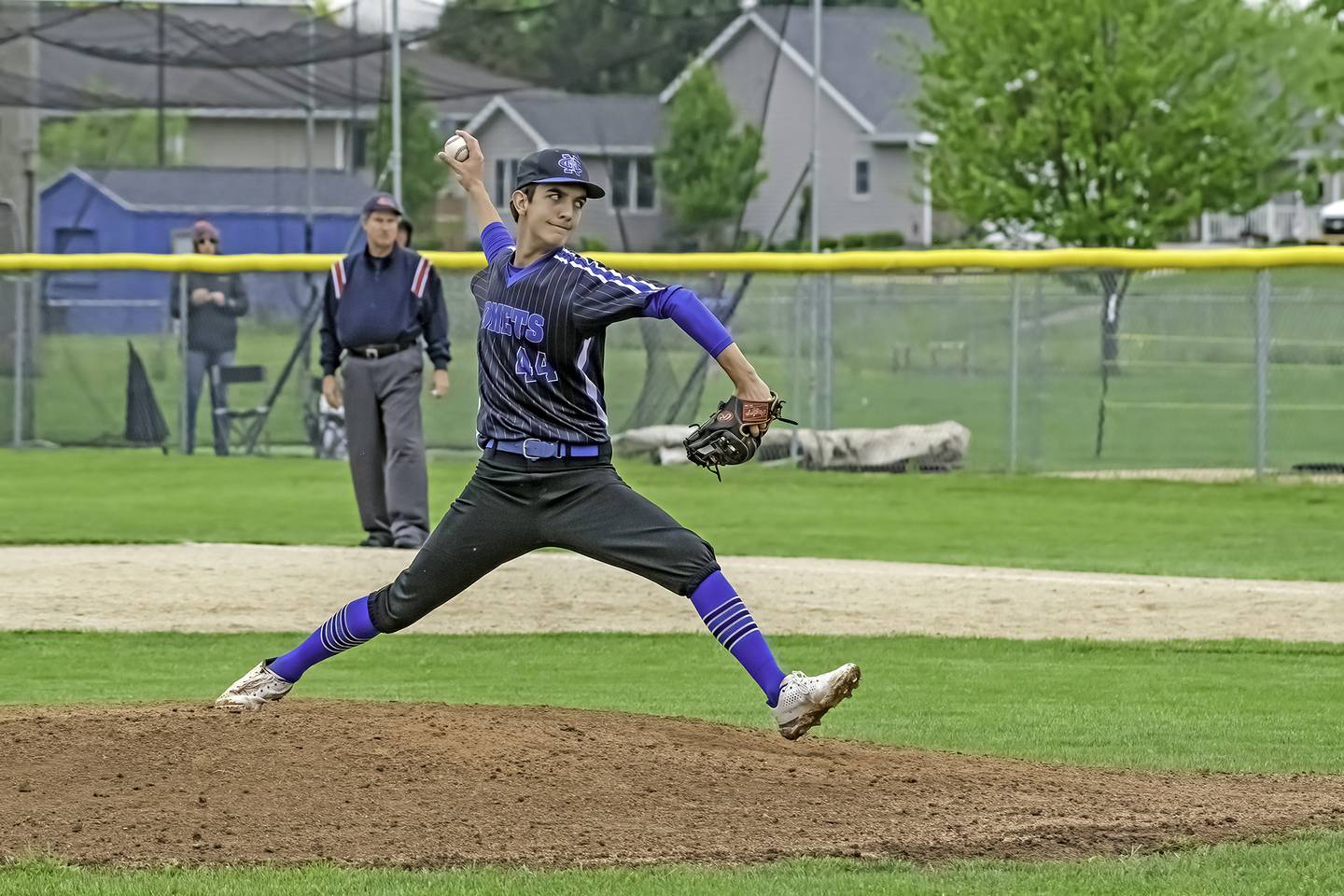 And that was the key for Newman's postseason run, according to Wolfe. Unlike a lot of small-school teams, suddenly the Comets had experienced hitters 1 through 9, and the offensive outbursts in the regional and sectional were the end result.
"I think the bottom of our order was what made us successful," said Wolfe, Newman's leadoff hitter. "Most teams we played in the postseason had 1 through 5 – and sometimes 6 – in the order that could do some damage, but after that, a lot of 1A teams don't have as good of hitters 7-8-9 in the lineup. For us, we could score runs up and down, so it didn't matter if a couple guys at the top of the order were struggling, we could still produce runs."
•••
Despite the season ending less than a month ago, once again the Comets are already anticipating next season. While seniors Van Landuit, Cook, Grant Koerner, Kory Mullen, Mason Glaudel, Jared Carney and Trenton Hicks will be missed, Newman still has a strong core of players with that supersectional experience who will be back in the fold next season.
Leading that crew are the Comets' top two pitchers in Wolfe and Tunink, and Koerner looks for players like Jaesen Johns and Nolan Britt to continue building on strong seasons, as well as get more experience on the mound – something Koerner would have liked to get them this season, but the wacky weather this spring didn't allow for it.
And again, the coach looks to the experience gained by some younger players when the team was missing those three starters in the middle of the season.
"We have a nice core coming back, and we're really high on those younger kids who stepped up for us when those three were out," Koerner said. "Obviously it takes a little luck and the ability to stay healthy, but bringing back our top two pitchers, I think there's a chance we can be really good again. I know this is a hard-working group that will put the time in, and I'm already excited about next season."
Wolfe will once again be an anchor on the mound and at shortstop, and he and his teammates are already on the same page as their coach.
"I'm super excited to get back at it," he said. "I'm thrilled that I'll get to play with my brother Garet, and we've got some freshmen who can maybe step up for us and be real assets to our team. We just have to do exactly what we've been doing the last two years, start putting in the work early in January and February at open gyms, and come postseason time, it will pay off."
While looking forward, Koerner is also reflecting a bit and celebrating what the Comets have accomplished the last two seasons.
For the seniors who have graduated – guys like Van Landuit and his son Grant – they'll continue to look back fondly on their last two years of high school baseball. And it won't just be the success that sticks out five or 10 years down the road.
"I'll really remember the bonds I created with these guys, and all the practices and workouts and games together," Van Landuit said. "The playoff runs we made brought me closer with these guys, and there are a lot of memories that I'll remember forever."