A judge blocked the release of a Romeoville man who is charged with two other men with the first-degree murder of a 19-year-old man who was shot seven times last year in Plainfield.
On Sept. 18, Judge Amy Bertani-Tomczak ordered that Imari Bloodson, 19, of Romeoville, remain locked up at the Will County jail after cashless bail went into effect in Illinois. Bloodson, Amarion Woods, 20, and Damarian Woods, 18, have been charged with the first-degree murder of Anthony Saucedo, 19, on June 15, 2022, in Plainfield.
New details about the investigation into the homicide of Saucedo were revealed in the prosecutors' Sept. 18 petition to keep Bloodson detained in jail.
The events that led to the shooting began with a text conversation between Saucedo and Bloodson on June 15, 2022, according to prosecutors' petition. During the conversation, Bloodson offered to sell Saucedo a firearm.
Saucedo and Bloodson met in separate vehicles at the parking lot of Gregory B. Bott Park, 24550 W. Renwick Road, Plainfield, prosecutors said. That address also is the location of the Prairie Activity and Recreation Center.
Saucedo arrived in a Jeep Cherokee. Bloodson showed up with a red sedan that had four other passengers, including Amarion and Damarian Woods, prosecutors said.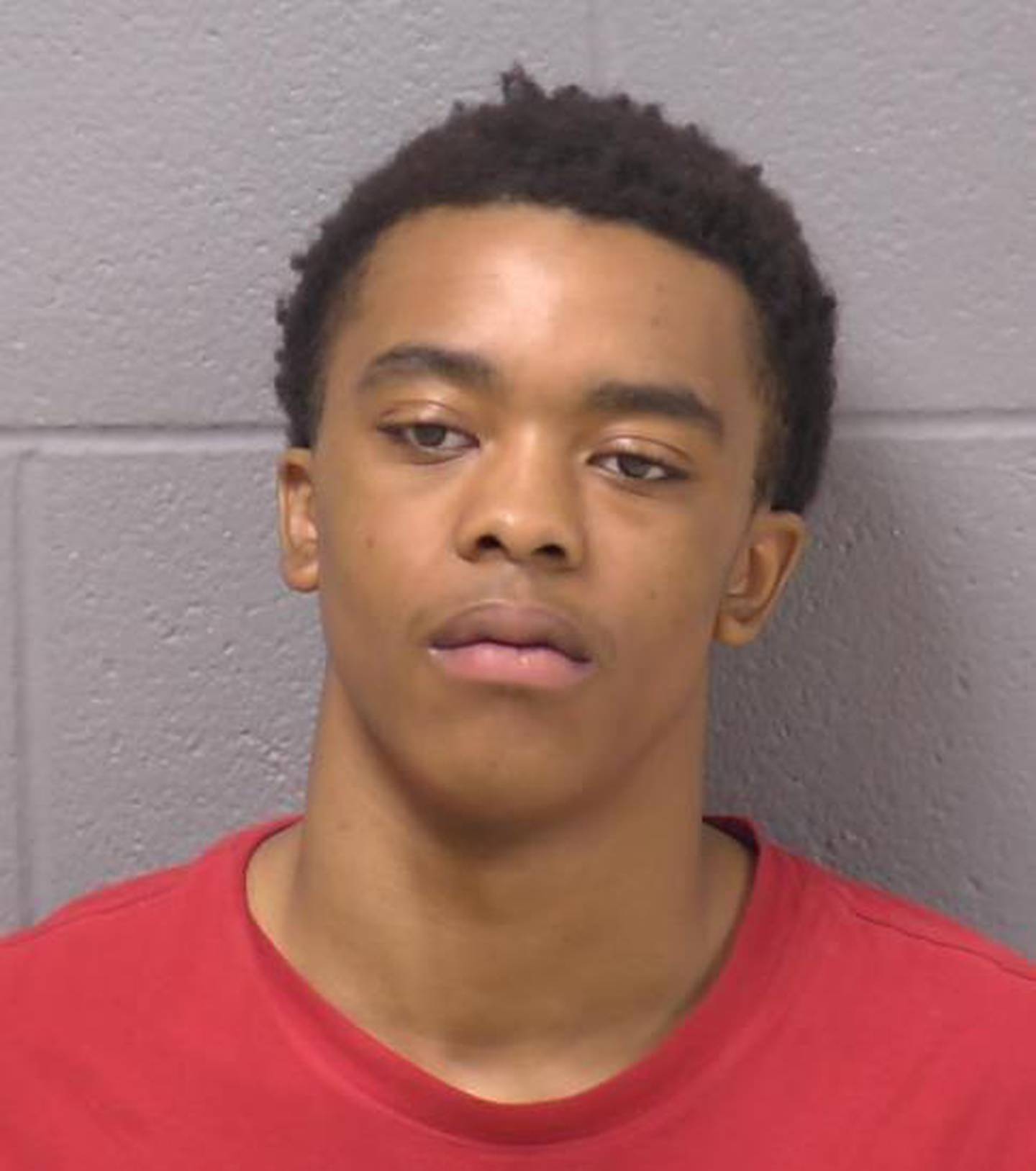 During the meeting in the parking lot, Bloodson had left the sedan to go to the driver side window of the Jeep to have a short conversation, prosecutors said.
Afterward, Amarion and Damarian Woods left the sedan to go inside Saucedo's Jeep while Bloodson returned to the sedan, prosecutors said. A struggle inside of the Jeep was apparently captured on surveillance cameras, prosecutors said.
Damarian Woods was accused by prosecutors of appearing to fire a gunshot inside the vehicle.
After the incident, Bloodson drove away from the scene with Amarion and Damarian Woods, along with two other passengers, police said.
An autopsy revealed that Saucedo had been shot seven times.
Police later seized Damarian Woods' cellphone and discovered texts in which he claimed he acted in self-defense because Saucedo "tried to rob them," prosecutors said.
Police found three shell casings inside the Jeep where Damarian Woods had been sitting and four shell casings where Amarion Woods had been sitting, prosecutors said.
A magazine with six rounds was found in Saucedo's lap, but there was no DNA found on it, prosecutors said. Evidence technicians did not find any bullet damage in the rear of the vehicle that would be consistent with Saucedo firing a weapon into that part of the vehicle, prosecutors said.