MORRISON – Whiteside County Sheriff John Booker won his second term in office Tuesday, defeating Republican challenger and Tampico Chief of Police Mike Lewis.
With all 60 precincts reporting, the unofficial tally was Booker 11,668 or 58.85% of the vote, and Lewis 8,157, or 41.15%
An "ecstatic" Booker celebrated with friends and family at Caddy's in Galt.
"It is my life's greatest honor to continue to be the sheriff of Whiteside County," he told the crowd.
He thanked many people for their support, including "the amazing, hard-working men and women of the Whiteside County Sheriff's Office. The success that I have been fortunate enough to experience over these past four years, I owe to them.
"I am especially grateful to you, the Whiteside County voter. You voted in favor of integrity and experience. I promised you before this race began, and I recommit to you tonight, that I will not let you down."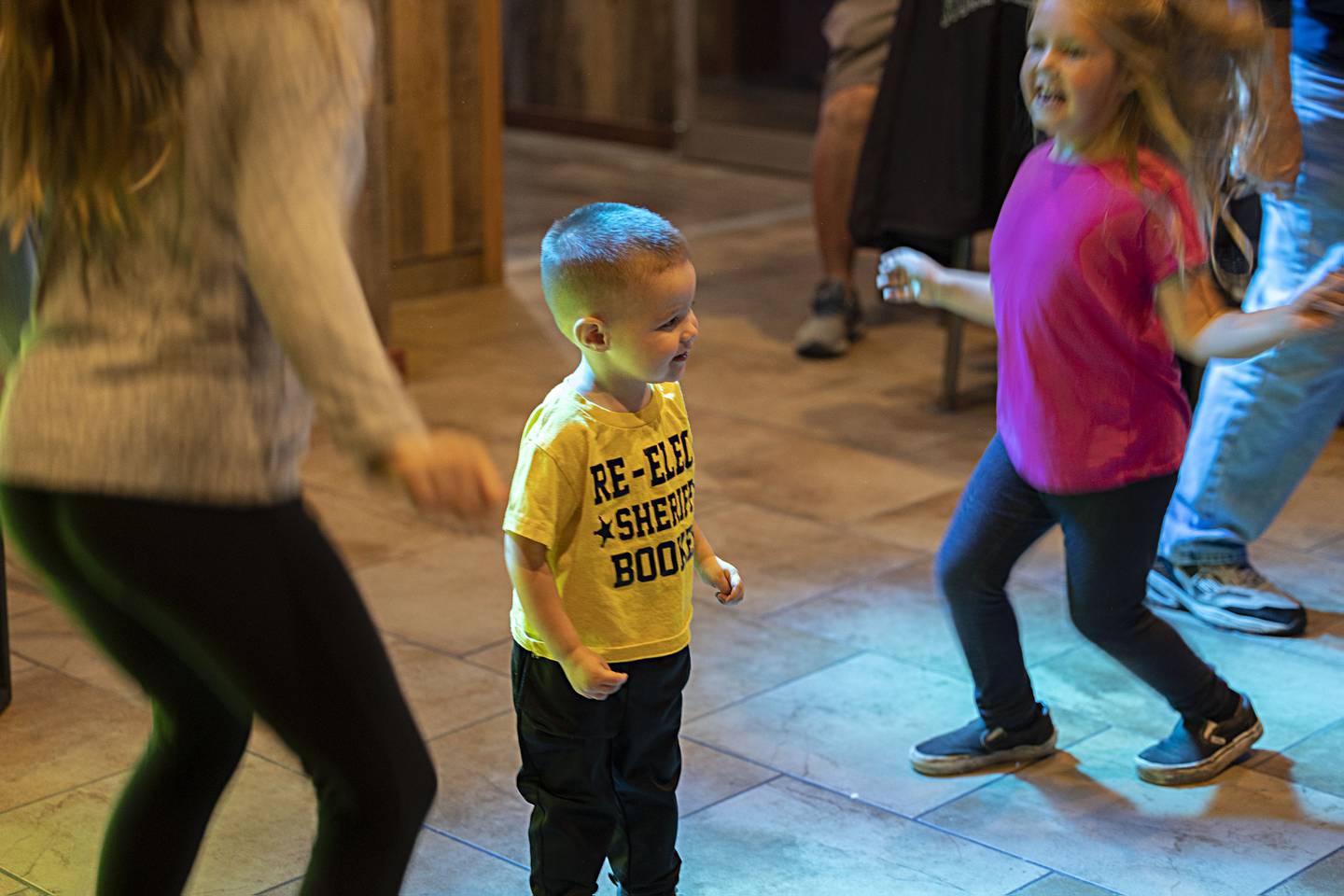 Booker, 55, a Democrat from Sterling, was elected in 2018, when he was a lieutenant in the sheriff's department, where he has served for 24 years in various positions.
Lewis, 51, of Rock Falls, first ran for sheriff in 2018 but was defeated in the GOP primary.
Then, as now, Booker had the endorsement of Kelly Wilhelmi and Roger Schipper, the last two sheriffs who are both Republicans.
Before being hired at the sheriff's department, Booker worked for seven years as a Rock Falls police officer. He also has worked part time as a police officer for Morrison, Tampico, Prophetstown and Erie.
Booker has said one of his main goals as sheriff is to continue to improve his deputies' evolving response to the mentally ill through training in measures not only to de-escalate situations, but also to provide services for those they encounter.
He also pledged to continue to improve his department's training and response to the methamphetamine and opioid crisis, which he said ties into the mental health training.
Booker also supported the proposed 1% sales tax increase, citing improved coordination of law enforcement responses if the county's two dispatch centers were to be consolidated, which he said would reduce operating and staffing costs, and eliminate the need for property tax increases.