MORRISON – Two longtime local law officers are vying Tuesday for sheriff of Whiteside County: incumbent Democrat John F. Booker, 55, of Sterling, and Tampico Chief of Police Mike Lewis, 51, of Rock Falls, a Republican.
Booker is completing his first four-year term as sheriff, while Lewis first ran for the job in 2018 but was defeated in the GOP primary.
Tampico is a village of about 800 people. Lewis is the only full-time officer, and there are two part-time officers.
Whiteside County has about 53,300 people; Booker oversees a staff of 93, which includes, among others, two lieutenants, four detectives, 14 patrol officers, 14 correctional deputies, 14 court services officers and 24 dispatchers.
Both men responded to a Sauk Valley Media questionnaire about their plans for office. Here are their responses:
Mike Lewis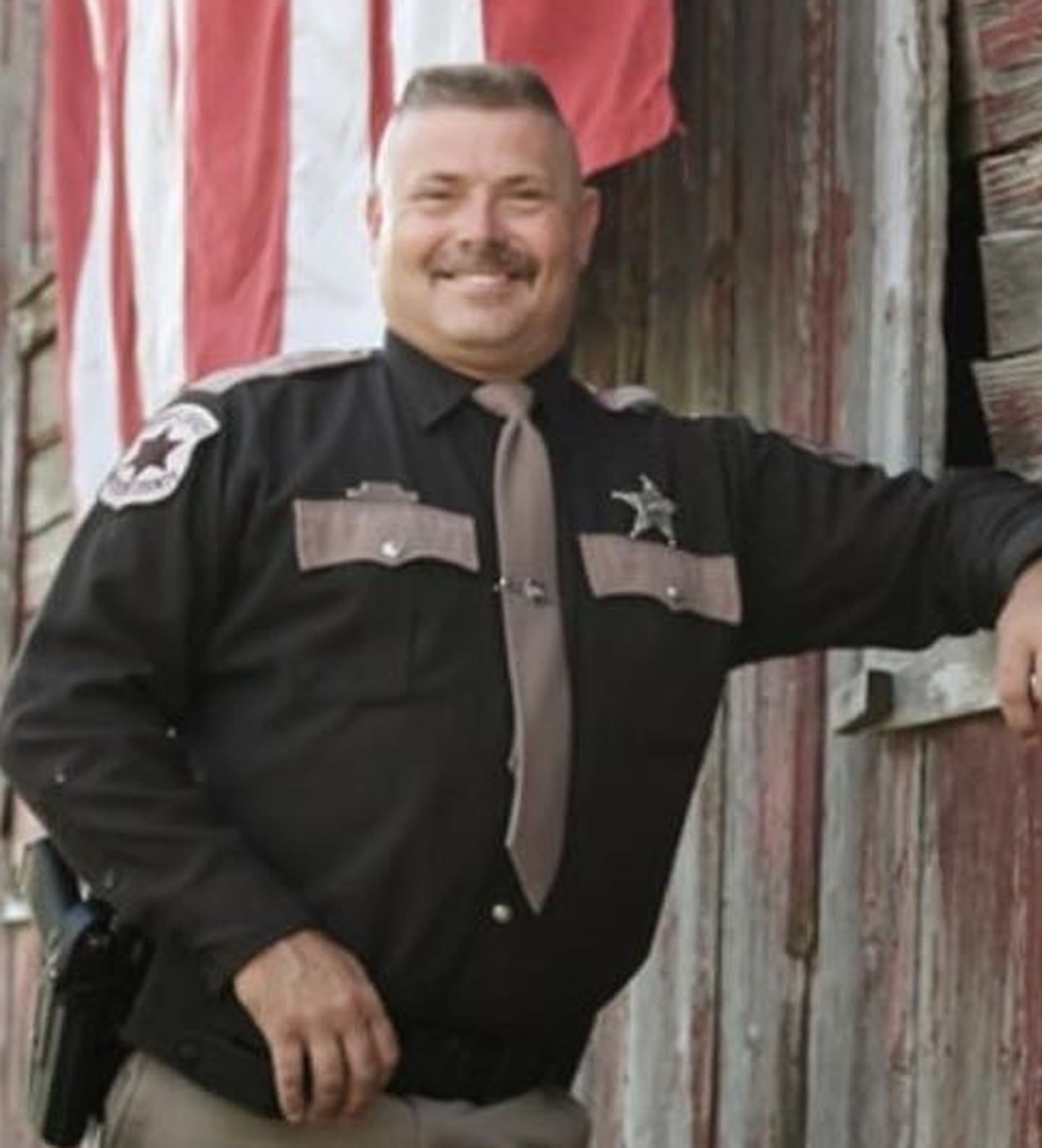 Professional work history:
Lewis enlisted in the U.S. Army in 1990 and was deployed in the Gulf War, seeing four years of active duty in Honduras. Upon his return, in addition to serving in the National Guard, where he attained the rank of E-6 staff sergeant, he worked to put himself through school in criminal justice at the police academy at the University of Illinois at Champaign‐Urbana. There, he completed 480 hours of intensive training over 14 weeks and was licensed by the Illinois Law Enforcement Training and Standards Board. He was an officer in Lanark in Carroll County for three years before he began his service in the Whiteside County Sheriff's Department, where he served more than two decades.
He served in virtually all positions for a law enforcement officer in the sheriff's office, including jail floor, inmate transport, courthouse security, highway patrol, incident response, case preparation, civil process, emergency response and execution of high-risk warrants.
He has been Tampico chief of police since January 2021.
Lewis said he increased revenue for the village without increasing the tax burden of his department to the community.
He attended grant-writing classes offered remotely by the University of Michigan. He sourced, drafted and submitted and won grant proposals for the village.
He increased the amount of revenue the police department brought the community while reducing crime through community policing and working with his community to implement common-sense solutions.
Before he began his career in law enforcement, he was a supervisor at Northwestern Steel and Wire Co., overseeing more than 80 employees and contractors across production. Responsible for a budget of more than $7 million, he decreased spending to $3.2 million, conserving more than 50% of his budget, he said.
Boards, committees, other organizations:
Lewis was president of the Montmorency school board, on which he served from 2006 to 2014, and remains on the Rock Falls High School board, which he joined after leaving Montmorency and where he was president from 2015 to 2019. He also is a member of the Blackhawk Insurance Co. board of directors.
In 2019, Lewis founded a nonprofit, Boots on the Ground of Whiteside County, which serves first responders and their families, providing hundreds of hours of counseling and pro bono legal services for first responders and their families, as well as helping with professional development and grant applications.
What are the three biggest issues you'll have to tackle as sheriff?
1. Earning and restoring public trust to the sheriff's department:
My team and I will restore accountability to earn public trust by increasing public safety and reducing crime. Accountability will come through transparency by making operations data available and accessible; facilitating communication between officers, administrators, adjacent departments, such as the state's attorney office, and local and regional law enforcement agencies, and the community; and by empathizing and keeping accountable and in communication with those or those whose loved ones have been impacted by lawlessness and crime.
2. Recruiting new talent while at the same time developing and building skills of our team:
My chief deputy, Rollie Elder, and I will work with talented and experienced officers to bring a team approach to operations. I will make personal and professional development a priority. I will emphasize collaboration and mentorship between veteran and experienced members of our team. We will network in Illinois and source talent to meet the opportunity we are creating in Whiteside.
3. Making cuts to the budget and making operations efficient enough to meet short-term needs while ensuring long-term strength and growth — without increasing taxes:
Chief Deputy Rollie Elder and I will audit, comprehensively assess and revise departmental needs and spending, opening and expanding the bidding process to the community; searching for operational inefficiencies while making necessary changes to involved resources, including personnel, processes and procedures; and [finding] necessary financial resources in the short and long term so that we do not burden taxpayers.
A budget should reflect the value of public safety, but that does not mean it needs to cost more each year and that it cannot be made more efficient over time.
What is your position on the proposed 1% sales tax to build and operate a consolidated dispatch center?
My position is the same as the people of Whiteside County who rejected a tax increase the last time it was on the ballot, and gas was half the price it is now. The people of Whiteside don't need a 1% sales tax that hits them hard when they're buying necessary things like gas to drive to work.
Make no mistake: I have made a life out of prioritizing public safety. But that doesn't mean it needs to cost more, or that we should not try to reduce costs before asking for more money.
As sheriff, my position on the proposed 1% sales tax in Whiteside is to reduce spending while improving the quality of services. Only after working to reduce spending, optimizing operations and improving efficiency, and seeking external grant funding can we know whether we should ask the taxpaying citizens of Whiteside to make that kind of difficult choice.
I believe it can be done without hitting them at the gas pump and Super Walmart.
As sheriff, you won't find me with my hand out. You'll find me getting my hands dirty, working shoulder-to-shoulder with my team every day to do more with what we have before we think of doing anything like that.
Increasingly, it has become more difficult to attract and retain law enforcement officers. How do you plan to address this issue?
I hear it's tough out there, and lots of stories about why – generational differences, hiring process challenges, and the inaccurate public image of law enforcement are what we hear about from the International Association of Chiefs of Police survey data – but I'm not sure how much that applies to our community here in Whiteside.
I say that because over the last year I had no problem finding experienced law enforcement candidates and recruiting new talent out of the academy from our very small village of Tampico.
Not all the veteran officers who left Mr. Booker's department "retired." Many went to neighboring departments, while others changed careers.
The talent is out there – and it is better for the experience. I hope we'll bring some of the best of them back after the election.
In a recent campaign stop, you said, "School safety is my top priority. We have mounted patrol officers. and I want them in every school. I want them there when the school opens and when the school closes at night,. I'm going to put more boots on the ground with less money. You're going to see more cars and more officers out on the streets than you've ever seen before."
How would you accomplish that goal, and where would the funding come from?
My chief deputy and I will run the department like a business. The people of Whiteside County are our shareholders. I have audited 20 years of financial data and datapoints as kept by the county's public safety committee. I understand how to assess and manage large budgets and teams and collaborate with others. I have a track record of success in similar positions and 30 years of experience within the law enforcement profession.
My chief deputy and I will leverage volunteer services and invest in training those volunteers, including what has been known in Whiteside as the Mounted Patrol or elsewhere as the Sheriff's Auxiliary Police, to scale personnel resources across the county.
My chief deputy and I will collaborate with regional first responders throughout Whiteside County to reduce redundant services and related operational costs while improving services.
My chief deputy and I will source and draft and obtain state, federal and private grant funding to substantially offset costs and improve services throughout Whiteside County.
My chief deputy and I will work to reduce operational, personnel and capital costs through process optimization, information systems and educational initiatives within the department and in collaboration with other law enforcement agencies.
My chief deputy and I will leverage technology to reduce costs while improving our administration's accountability to the public and the outcomes we deliver to them.
My chief deputy and I will open bidding and make it our policy to obtain a greater number of bids to ensure we reduce costs while having a larger market to ensure we control for quality of the resources we seek to buy.
My chief deputy and I will surround ourselves with people who have expert skills, training and experience, and we will collectively improve outcomes through our performance as a team while developing and mentoring talent in-house that cannot be easily obtained externally.
My chief deputy and I will work smarter and harder for the people of Whiteside.
For more information: facebook.com/MikeLewisforSheriff, LewisForSheriff.com and deputysheriff329@gmail.com
John F. Booker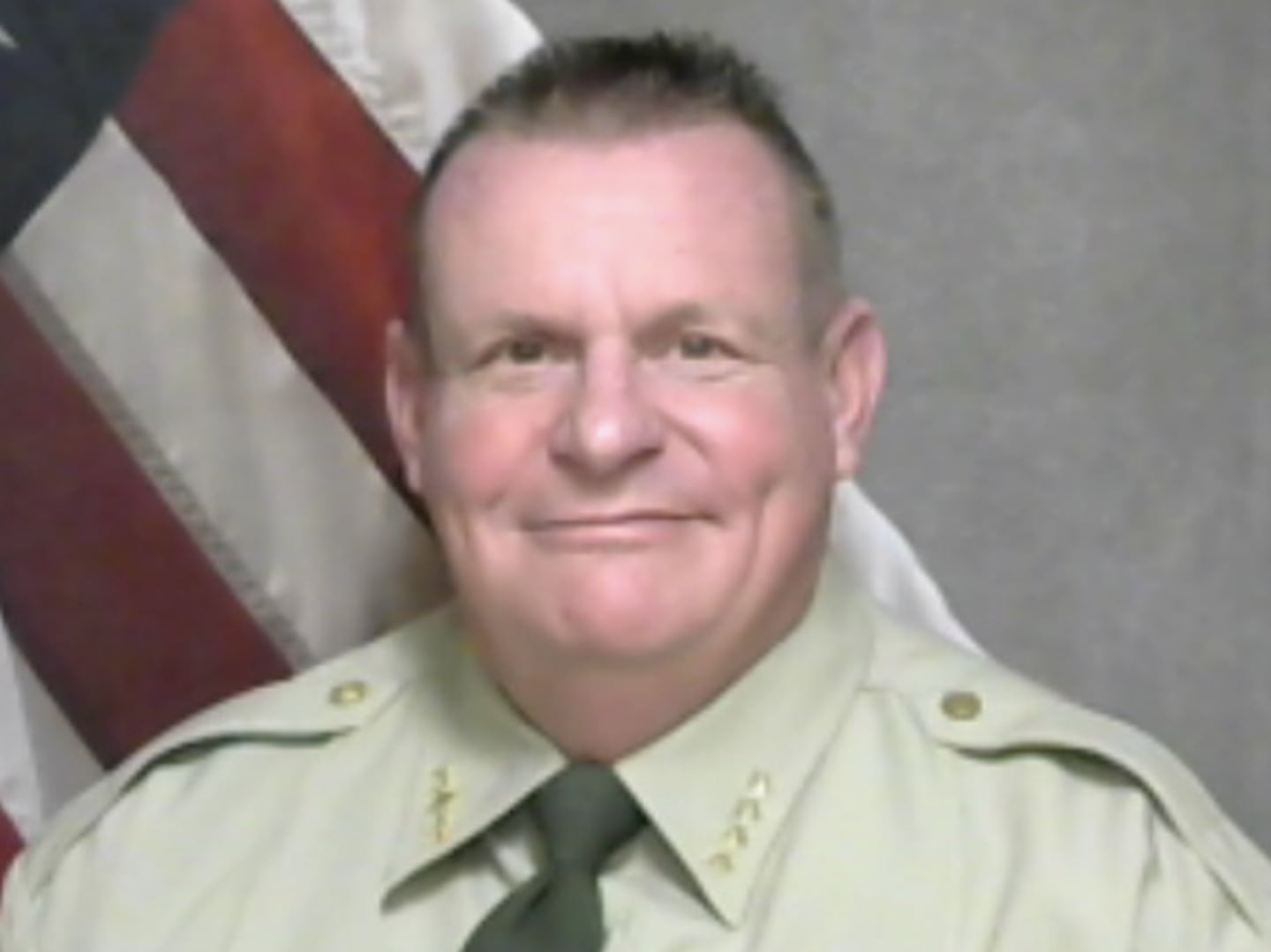 Professional work history:
I have been a police officer for 31 years. I have worked at the Whiteside County Sheriff's Office for 24 years. Before that, I worked for seven years as a Rock Falls police officer. I have also worked part-time as a police officer for Morrison, Tampico, Prophetstown and Erie.
Boards, committees, other organizations:
I am chairman of the Whiteside County Emergency Telephone System Board and of the Blackhawk Area Task Force, and a member of the Illinois Sheriff's Association Training Committee, the Public Safety Answering Points Committee and the Illinois Supreme Court Committee on Criminal Pretrials. I was president of the Rock Falls School District 13 Board, on which I served from 1997 until 2016, when I moved out of the district, and I am a past president of Rock Falls Youth Football.
What are the three biggest issues you'll have to tackle as sheriff?
Every day, our sheriff's office faces far more than three major issues that call upon my experience to tackle them. The three biggest issues that face the sheriff's office today may be different from the three biggest issues that our office will deal with tomorrow.
Whatever today's issues are, and whatever tomorrow's issues are, my experience as sheriff will enable me to effectively confront them. I understand, however, that this question calls upon me to identify three of the broader challenges facing our department.
1. Our deputies continue to train and proactively address the community mental health concerns that confront us every day.
Our society has evolved in its understanding of mental illness.
Under my leadership, the sheriff's office continues to improve our understanding and methods for dealing with mental health issues. We continue to improve our use of de-escalation methods as our most effective tool in dealing with mental health crises.
We have improved mental health counseling services in the jail. We do not coddle violent offenders. I have no tolerance for violence within our community. I never will. My office attempts to work with nonviolent offenders to get mental health counseling before they turn into violent offenders.
The sheriff's office deals with mental health concerns every single day. As we continue to improve our approach to mental illness, we improve our effectiveness as law enforcement officers.
2. We continue to improve our response to substance abuse issues.
Admittedly, this challenge ties into the challenges of mental illness.
Our community continues to be ravaged by substance abuse issues. The nature of the substances varies, and includes alcohol, cocaine, heroin, crack and other drugs.
Unquestionably, the drug that is ravaging this community the hardest is methamphetamine. It is a highly addictive and extremely dangerous drug that has taken many young lives in our area.
We have improved substance abuse treatment services in the jail. Our deputies also are highly trained in identifying substance abuse issues and assisting addicts in getting the help they need.
This is an ongoing, serious challenge affecting our county. It is also a challenge that explains many of the other crimes in our community, including thefts, burglaries and other offenses that have their origins in substance abuse.
3. The sheriff's office continuously prepares for school safety concerns.
With the exception of Montmorency School in rural Rock Falls, all other public schools in Whiteside County are located within municipalities. Municipal police departments are the primary law enforcement agencies responsible for protection of our local schools. The sheriff's office assists and complements their efforts.
God forbid, if disaster were to strike, every on-duty and off-duty deputy in the sheriff's office would respond. This approach requires training and coordination with municipal law enforcement agencies and local schools.
My office continues to develop strategies for effectively and immediately responding to any crisis in our schools.
With the exception of Montmorency, the municipal police departments, not the sheriff's office, control school safety issues in their schools. That is why school resource officers in our local schools belong to their city's police departments. A sheriff cannot just deputize civilians or send Mounted Patrol officers into schools.
Do not get me wrong. The Mounted Patrol officers of this county are wonderful people, and dear friends. They assist our office greatly during events like the Whiteside County Fair.
Illinois law, however, does not allow a sheriff to send them into schools and serve as school resource officers.
What is your position on the proposed 1% sales tax to build and operate a consolidated dispatch center?
I support the proposed 1% sales tax increase. The leaders of all local law enforcement agencies appear to support it as well, and for good reason: A consolidated dispatch center will improve coordination of law enforcement responses. That costs money. This 1% sales tax increase actually provides Whiteside County residents with cost savings.
First, the sales tax increase reduces the need for a property tax increase. Second, a consolidated dispatch center reduces operating and staffing costs.
Increasingly, it has become more difficult to attract and retain law enforcement officers. How do you plan to address this issue?
Nationwide, it has become increasingly difficult to attract and retain law enforcement officers. Community support is one of the best ways of attracting and keeping law enforcement officers.
When officers feel as though they are at odds with the community, they look to other communities or other jobs. The Whiteside County Sheriff's Office continues to receive tremendous community support. Community outreach and involvement is the key to that.
That is why you see my wonderful deputies walking around the fairgrounds during the Whiteside County Fair. That is why you see our deputies handing out trick-or-treat candy from their patrol cars on Halloween.
We visit the local businesses. We attend community events. We interact with the public in a positive way. Improved training, salaries, and up-to-date equipment and resources are all ways of attracting and retaining qualified law enforcement officers.
I have found that the best way, out of all of them, though, is to make them feel that they are a part of a community that embraces them. Whiteside County has embraced our sheriff's office, just as we continue to embrace it. That is why the faces of our deputies continue to look so familiar.
During your tenure, what has the Whiteside County Sheriff's Office done to develop a coordinated school safety plan for the entire county?
The Whiteside County Sheriff's Office is involved in each and every Crisis School Safety Plan in every school in Whiteside County. We have actively participated in discussions and trainings to provide safer schools for our local schoolchildren.
My office continues to develop strategies for effectively and immediately responding to any crisis in our local schools.
For more information: Facebook page "Sheriff John F. Booker," Twitter-Sheriff John F. Booker@SheriffBooker, and bookerforsheriff@gmail.com.