Led by a trio of first-team selections, 21 local softball players were named to the Illinois Coaches Association All-State Team, released Tuesday.
Rock Falls senior pitcher Katie Thatcher was a first-team pick in Class 2A, while Newman junior pitcher/infielder Ady Waldschmidt and Forreston senior infielder Rylee Broshous were first-teamers in Class 1A.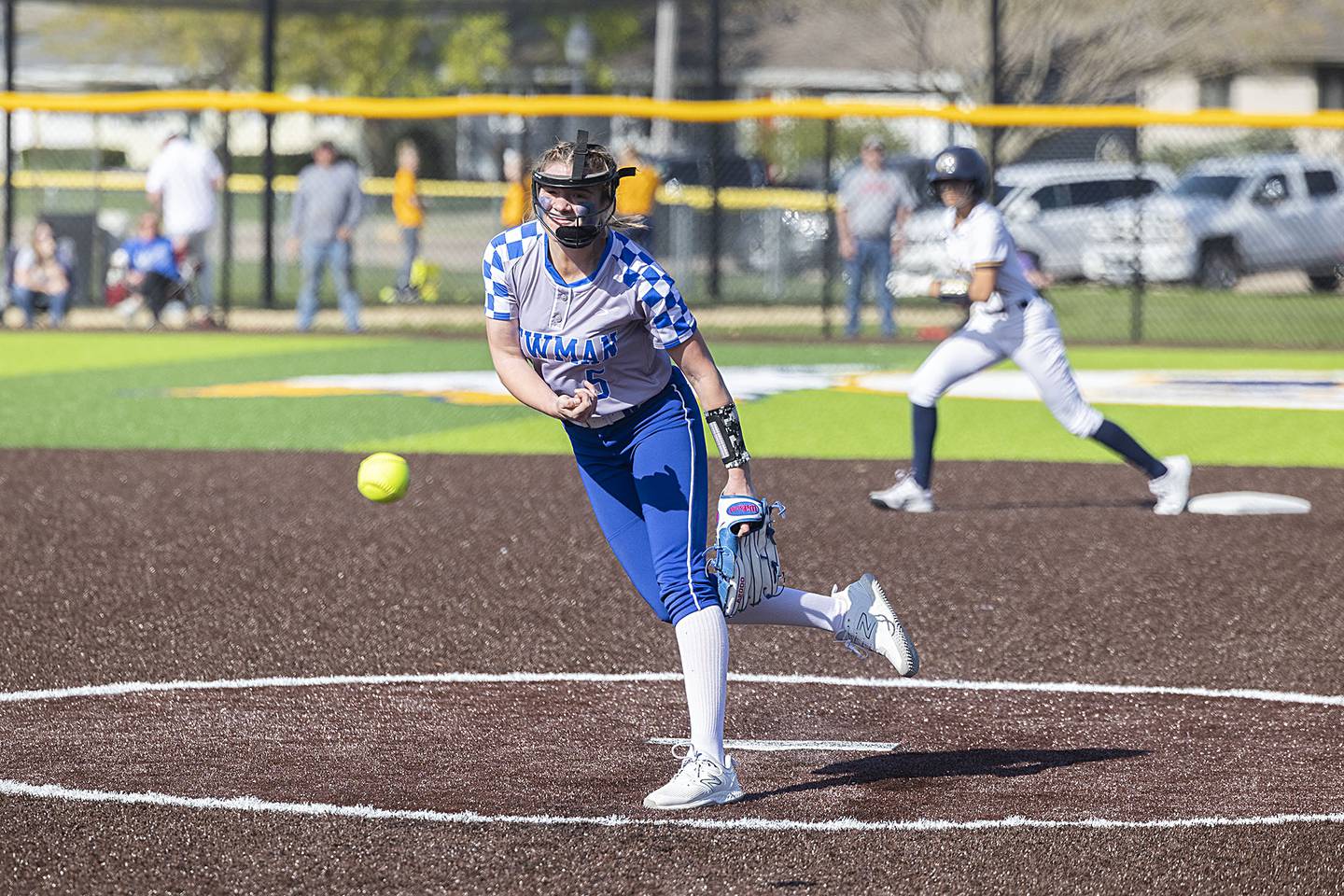 Second-team selections in Class 2A were Rock Falls senior outfielder Brooke Howard and Oregon senior catcher/infielder/outfielder Reilee Suter, while third-teamers were Rock Falls senior infielder Zoe Morgan, Oregon junior infielder Gracen Pitts, and Oregon sophomore infielder Ella Dannhorn.
In Class 1A, second-team picks were Newman junior outfielder Madison Duhon, Morrison sophomore pitcher/infielder Bella Duncan, Milledgeville freshman pitcher/infielder Kendra Kingsby, Eastland senior infielder Jocelyn Green, Forreston senior infielder Brooke Boettner, and Fulton junior infielder Brooklyn Brennan and sophomore pitcher Addison Hartman.
Third-teamers in Class 1A were Milledgeville senior outfielder Emma Foster, Erie-Prophetstown senior pitcher Aylah Jones, Morrison junior pitcher/infielder Jordan Eads, Fulton sophomore outfielder Resse Germann, and Forreston senior infielders Hailey Greenfield and Alaina Miller.