The Rock Falls boys basketball team picked up a Big Northern Conference win on the road Friday night, defeating North Boone 73-55 in Poplar Grove.
The Rockets (10-10, 2-1 BNC) trailed 33-30 at halftime, but outscored the Vikings 21-12 in the third quarter and 22-10 in the fourth to pull away.
Kuitim Heald had 15 points and Ryken Howard had 13 to lead a balanced effort for Rock Falls; Howard hit three 3-pointers, and Heald hit two. Aydan Goff scored all 12 of his points after halftime, and Gavin Sands scored all nine of his points before the break. Devin Tanton-DeJesus, Diego Hernandez and Chevy Bates added eight points each; Tanton-DeJesus scored all of his points in the fourth quarter for the Rockets.
Quinn Danner hit five 3-pointers to lead North Boone with 15 points, while JJ Ford scored 12 points, Chris Doetch had 11, and Matthew Self added eight.
Sterling 70, Alleman 25: The Golden Warriors rolled in a Western Big 6 game on the road, as all 11 players who got in the game scored.
Sterling (17-5, 5-3 WB6) was in control from the start, and took a 43-13 into halftime. Lucas Austin led the way with 17 points, Andre Klaver scored 12, and Cam O'Brien added eight. Carter Chance, Kaedon Phillips and Maddux Osborn chipped in six points apiece.
Lincoln Dorsey led Alleman with 11 points.
Byron 67, Oregon 58: The Hawks lost a Big Northern game to the rival Tigers on the road.
Ryan Tucker scored 17 points for Byron, and Carson Buser added 15.
Morrison 58, Orion 55: The Mustangs trailed 33-29 at halftime before outscoring the Chargers 14-5 in the third quarter of a Three Rivers West win at home.
Brenden Martin's 20 points paced Morrison, while Chase Newman and Carson Strating both had nine.
Duncan Adamson and Gus Nedved both scored 14 points for Orion, and Luke Dunlap added 10.
Rockridge 56, Erie-Prophetstown 38: The Panthers trailed just 22-21 at halftime, but were outscored 17-11 in the third quarter and 17-6 in the fourth in a Three Rivers West loss on the road.
Brody Naftzger hit a pair of 3-pointers and scored 20 points to pace Erie-Prophetstown. Michael Collins chipped in seven points.
Caleb Cunico hit six 3-pointers and led the Rockets with 18 points. Jase Whiteman nailed a pair of 3s and added 11 points.
Hall 63, Bureau Valley 57: The Storm led 17-9 after the opening quarter, but couldn't hold off the Red Devils in a Three Rivers East game Spring Valley.
Bureau Valley was outscored 26-8 in the second quarter and trailed 35-25 at halftime. The Storm cut that deficit in half in the third, trailing 47-42 going into the final period, but couldn't come all the way back.
Faith Christian 75, Pathway Christian 47: The Falcons led 18-9 after one quarter and 34-23 by halftime, then pulled away with a 25-11 scoring edge in the fourth period for an NICC win in Kalona, Iowa.
Levi Schuler had 19 points, five rebounds, five steals and three assists for Faith, while Micah Wehler added double-double with 16 points and 10 rebounds, to go with three steals and three blocks. Isaiah Schuler finished with 13 points, eight rebounds and two assists, and Tyler Kibble chipped in 10 points, five rebounds and three assists for the Falcons.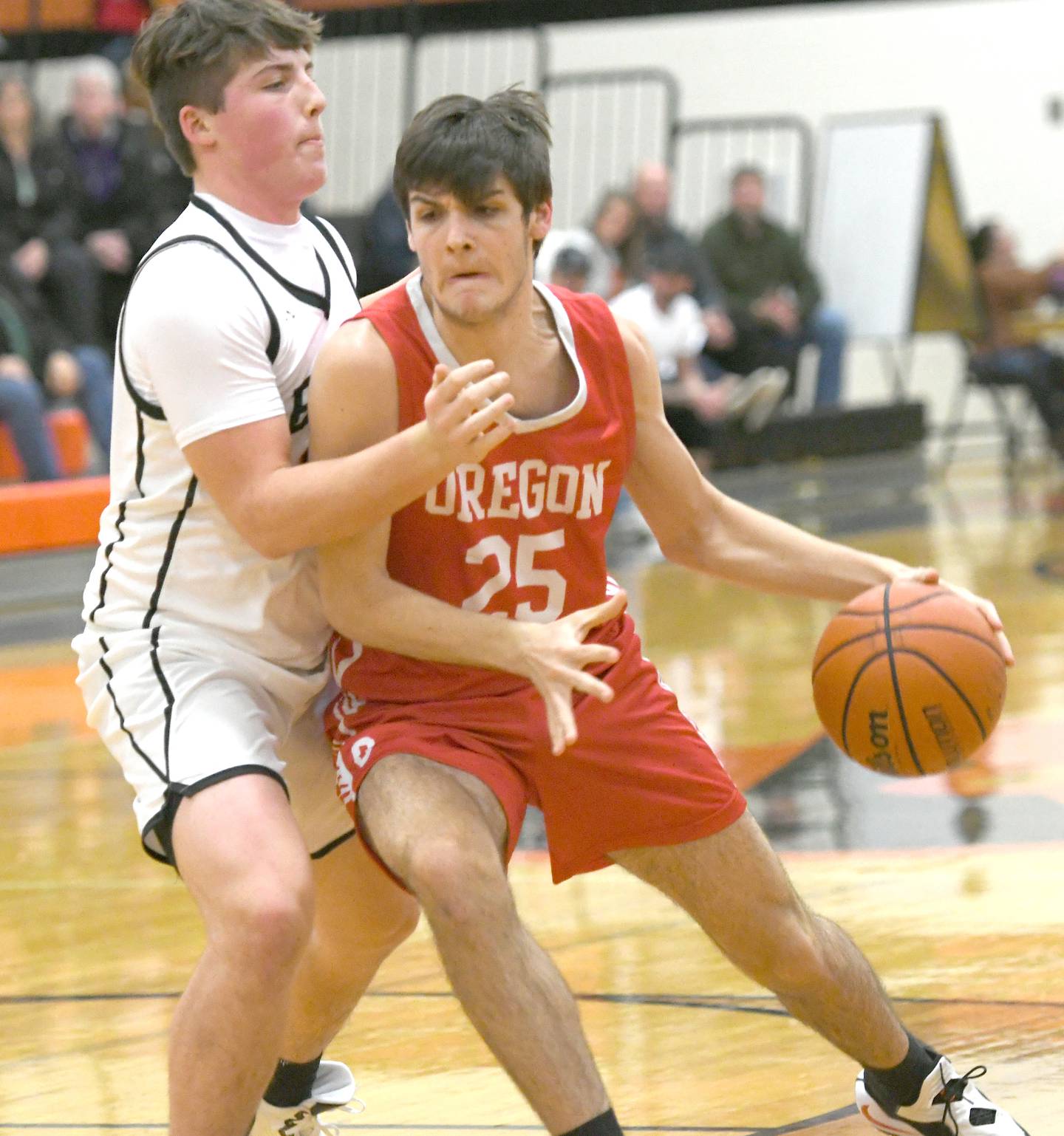 Girls basketball
Sterling 58, Rochelle 45: The Golden Warriors picked up their third win of the season by beating the Hubs on the road.
Sterling improved to 3-20.
Amboy 31, Forreston 27: The Clippers trailed 9-2 after the first quarter, but rallied within 11-10 by halftime, then took a 24-15 lead into the fourth quarter in an NUIC South road win.
Maeve Larson's 11 points paced Amboy, while Courtney Ortgiesen added eight and Addison Pertell scored six.
Brooke Boettner led Forreston with eight points, while Rylee Broshous scored seven points and Jenna Greenfield had six; both Broshous and Greenfield hit two 3-pointers.
Eastland 63, AFC 25: The Cougars led 17-4 after one quarter and 29-12 at halftime on their way to an NUIC South win over the Raiders in Lanark.
Sarah Kempel had 19 points, five rebounds and two steals for Eastland (17-7, 6-0), while Paige Joiner and Quinc Haverland both had 10 points; Joiner also had four assists, three rebounds and two steals, and Haverland grabbed five rebounds. Audrey Sundquist scored nine points, Olivia Klinefelter pulled down a team-high seven rebounds, and Keni Burkholder, Lily Mullen and Karlee Etchberger each dished three assists.
Alexis Schwarz led AFC with nine points, Taylor Jahn hit two 3-pointers and added eight points, and Brianna Gonnerman scored six.
Galena 65, West Carroll 17: The Thunder couldn't keep up with the Pirates in an NUIC West loss in Savanna.
Girls bowling
Oregon 2,936, Rochelle 2,796: The Hawks won their home finale at Town & Country Lanes in Mt. Morris, taking the first and third games to top the Hubs.
Ava Wight closed out her 603 series with a 242 high game, while Kendra Ehrler had a 565 series and 203 high game, and Mackenzie Alford added a 547 series and a 201 high game for Oregon (10-3). Trinity Hultquist had a 474 series, Kylie Krug rolled a 380, and Ahren Howey chipped in a 367.
Cassidy Vincent led Rochelle with a 638 series, including games of 218 and 236. Anahi Alanis added a 531 series and a 210 high game.