DIXON – A Fairfield Inn by Marriott will be built in the Gateway Project commercial development to grow the Interstate 88 corridor.
The 45,000-square-foot hotel will be four stories with 79 rooms featuring suites, an indoor pool and complimentary breakfast. The hotel is estimated to have 10 full-time employees and 10 part-time employees.
The Dixon City Council approved an agreement Monday with hotel developer Matthew Jacobs, president of Lena-based Evolve Hospitality, under Dixon Lodging LLC.
The agreement includes the city reimbursing the developer for predevelopment and redevelopment project costs up to $2.5 million in property tax rebates through the Fargo Creek Tax Increment Financing District, across several years as tax revenue is generated in the TIF.
Construction costs have increased in the last couple of years while working with the hotel developer, and the project will likely total around $15 million, City Manager Danny Langloss said.
The hotel will anchor the Gateway Project, a 27-acre site along South Galena Avenue between Keul and Bloody Gulch roads. The project includes the construction of a dozen buildings for the hotel, gas stations, restaurants and the new Dixon Family YMCA child care center.
The city will buildout about $5.2 million in infrastructure work for Gateway, with $3 million coming from grants.
[ Dixon council approves $2.2 million TIF loan for Gateway Project infrastructure ]
The project is in the Fargo Creek TIF, which has boundaries roughly covering First Street to the north, Peoria and Chicago avenues to the east, I-88 to the south and Depot Avenue and Pump Factory Road to the west.
Gateway is being developed by Xsite Real Estate of Burr Ridge and Walsh Partners of Elmhurst. Xsite is the developer of Presidential Parkway Plaza, the four-building project north of Walmart along the south side of Keul Road.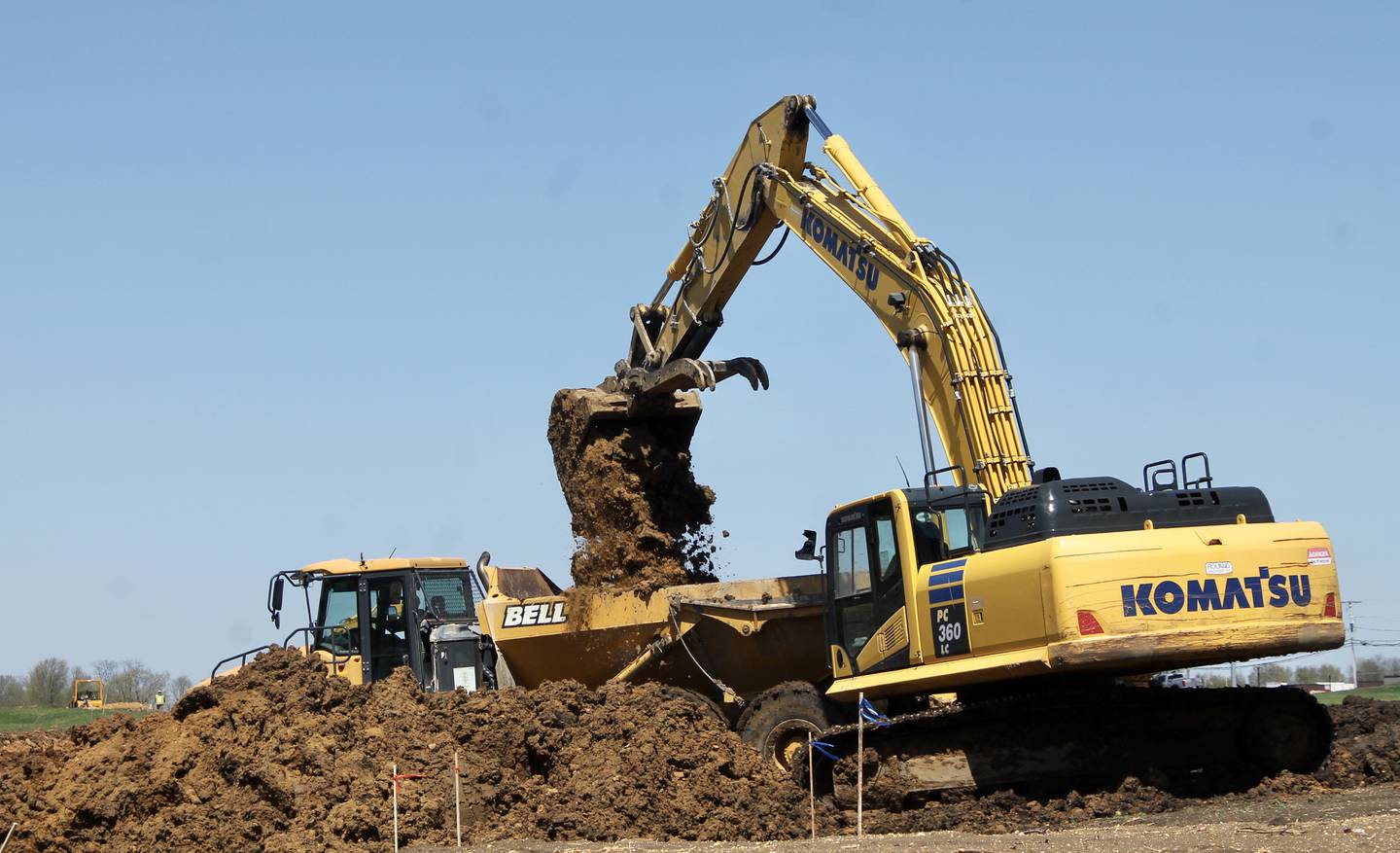 In 2021, the council approved annexation agreements across 657 acres, including land for the Gateway Project, after years of working with landowners and developers to open up new opportunities in the area.
The Fairfield Inn will be the second new hotel coming to town. Earlier this month, officials broke ground on a Tru by Hilton hotel across the street at 1806 S. Galena Ave. That project is being built by hotel developer Al Hill and Dixon Super 8 owners Magan Patel and Nitin Patel. It will be four stories high with 82 rooms.
[ Hotel developers break ground for Tru by Hilton in Dixon ]