DIXON — Dixon High School students concerned on Monday about a fellow student having a gun brought that information to the principal, the district superintendent said.
That led to a prompt investigation shortly after the noon hour that resulted in a student being taken into custody after a loaded handgun was found in his vehicle in the school parting lot.
[ Dixon police take possession of gun from student's vehicle. ]
A news release issued Monday by Dixon Police Chief Steven C. Howell reported that the 16-year-old was charged with unlawful use of a weapon, a felony, and unauthorized possession of a weapon, a misdemeanor. After the boy was processed, he was released to a parent.
The incident comes near to the fifth-year anniversary of a shooting at a high school graduation rehearsal that was stopped by the intervention of a school resource officer and others.
"With Dixon's history, we are obviously aware and sensitive to things like this," said Dixon Public Schools Superintendent Margo Empen in an interview on Tuesday. "It's obviously upsetting. We need to make sure things like this don't happen."
Empen said she plans to meet with high school Principal Jared Shaner and the school resource officer to review events.
The student handbook not only prohibits the possession of firearms, but also any lookalike models and toys, including squirt guns.
The penalty for bringing a gun onto school property is expulsion for at least one year.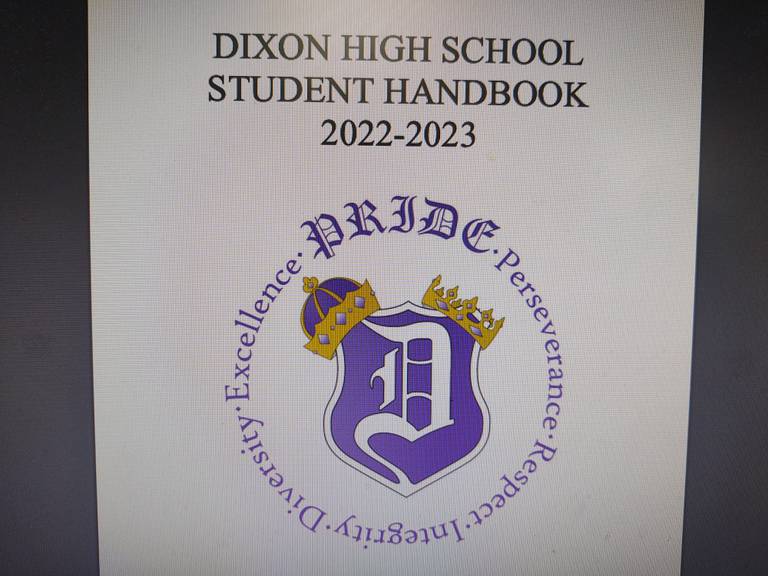 Here is the relevant section from the school handbook:
"A student who is determined to have brought one of the following objects to school, any school-sponsored activity or event, or any activity or event that bears a reasonable relationship to school shall be expelled for a period of not less than one year but not more than 2 calendar years: (1) A firearm, meaning any gun, rifle, shotgun, weapon as defined by Section 921 of Title 18 of the Unites States Code, firearm as defined in Section 1.1 of the Firearm Owners Identification Card Act, or firearm as defined in Section 24-1 of the Criminal Code of 1961. The expulsion period may be modified by the superintendent, and the superintendent's determination may be modified by the board on a case-by-case basis."
"Students do make mistakes," Empen said. "There are consequences for actions depending on the severity of the mistake."
According to Empen, after the concerned students came forward, Shaner and Assistant Principal Jessica Meusel conducted interviews about the possibility of a weapon on school grounds.
"We always encourage students if they have a concern, if they hear something, see something, they need to say something," Empen said. "These students did that."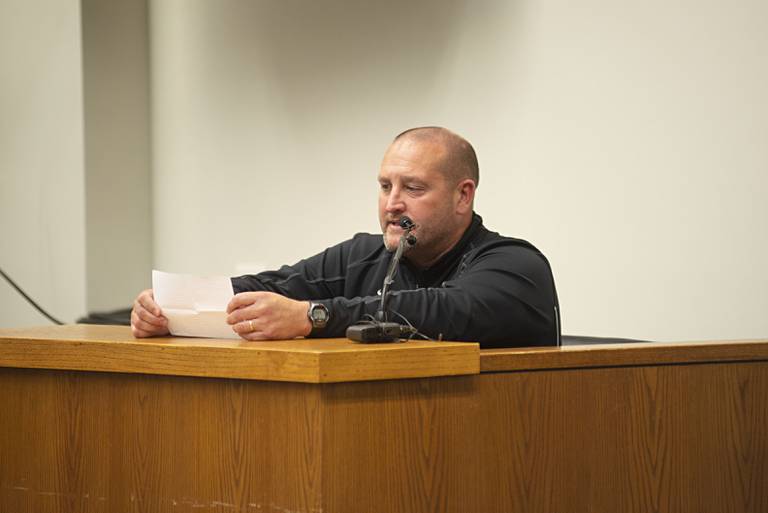 Empen said Shaner and Meusel determined the validity of the report and questioned the boy about it.
Because the student resource officer was out of the building, Shaner contacted Dixon police.
Police arrived about the time Shaner and the student arrived at the parking lot to search his vehicle, she said.
The police news release said officers were present while administrators conducted the search and they then took the firearm.
"It was done very fast without having to interrupt the school day," Empen said.