Music from the 1970s and 1980s enter the spotlight this weekend when a Dolly Parton tribute artist entertains from the grandstand in Morrison and a group of NYC musicians brings the concert experience of Foreigner to a century-old hall at Historic Dixon Theatre. Got a knack for tossing bags in a cornhole? Wanna try art with straw? Looking to support regional theater? There's chances to do those things too, detailed in this edition of 5 Things To Do in the Sauk Valley.
1 Jolene and more. Dolly Parton tribute artist Karen Hester will be the featured performer at 7 p.m. Thursday at the Whiteside County Fair, 201 W. Winfield St., Morrison. The beef cattle junior show and heavy horse hitch demonstrations are also taking place on Thursday. On Friday, the open beef show starts at 9 a.m. and the antique tractor parade will be at 5:30 p.m. with the Illinois State Pullers Association trucks and tractors show at the grandstand at 6:30. On Saturday, the kids tractor pedal pull is at 11 a.m., harness racing starts at 1 p.m., wood carving auction is at 4 p.m. and the demolition derby is at 6:30 p.m. There is also a carnival and midway.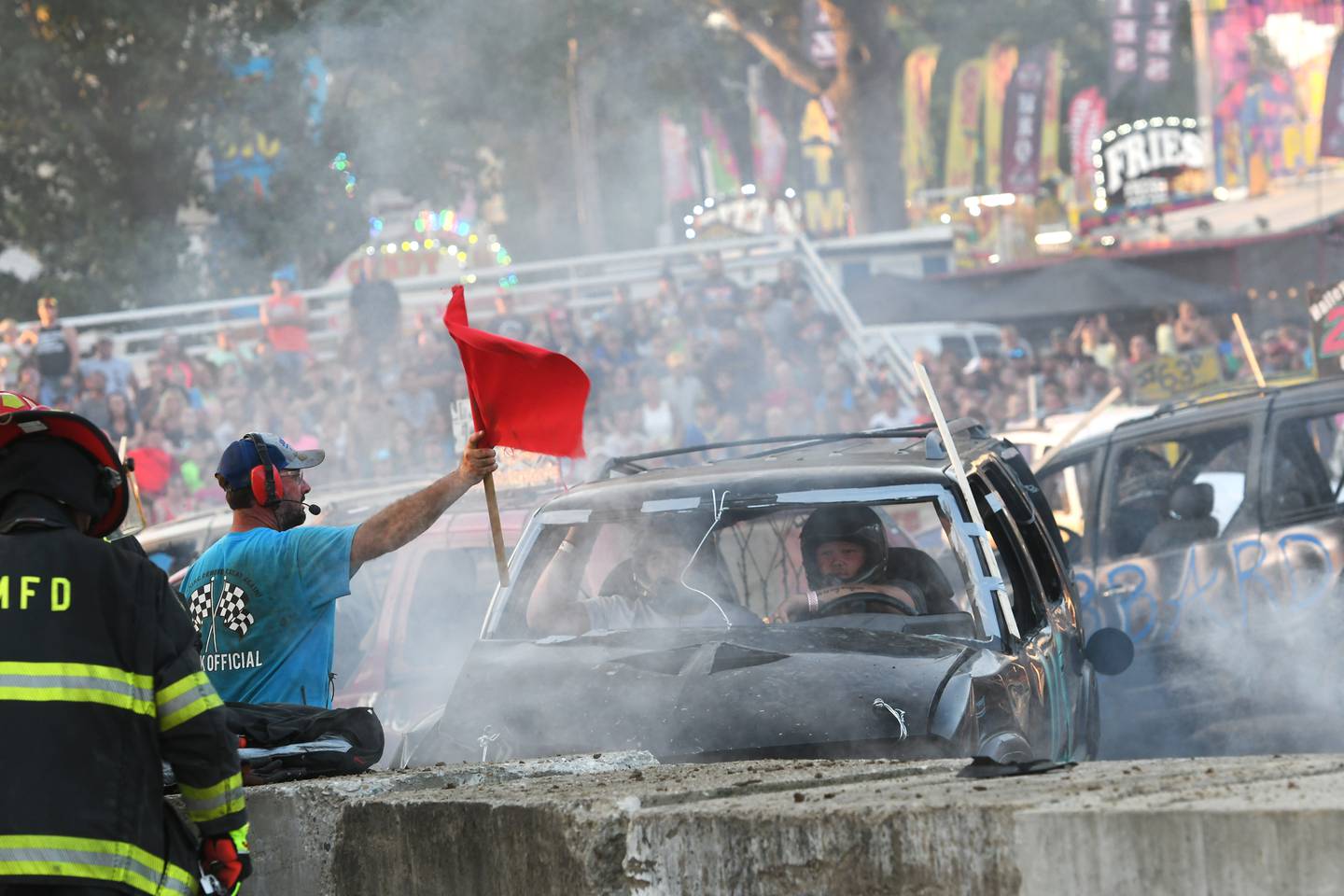 2 Foreigner Experience. A group of New York City musicians brings "Double Vision: The Foreigner Experience" to Historic Dixon Theater for a 7:30 p.m. Friday performance. Tickets start at $30. The band has Chandler Mogel on vocals, Sean Tarr on guitar, Scott Duboys on drums, Chris Tristan on bass, Alex Lubin on keyboard, Jason Draver on guitar and Tony Carfora on saxophone. The band will perform Foreigner's greatest hits, including "Juke Box Hero," "Hot Blooded," "Cold As Ice," "I Want To Know What Love Is," "Urgent," "Head Games," "Feels Like the First Time" and the show's title track, "Double Vision."
3 Honoring Uniformed Service. The Trinity Cares Bags for the Brave Tournament moves to a new location, the Dixon VFW, on Saturday. Money raised by the bag-tossing competition will assist local veterans visit memorials in Washington, D.C., through Honor Flight. Registration starts at 10 a.m., children's tournament is at 10:15 a.m., tribute ceremony is at 11:45 a.m., while competitive and corporate divisions let fly at noon. Live music is by Slick Trigger.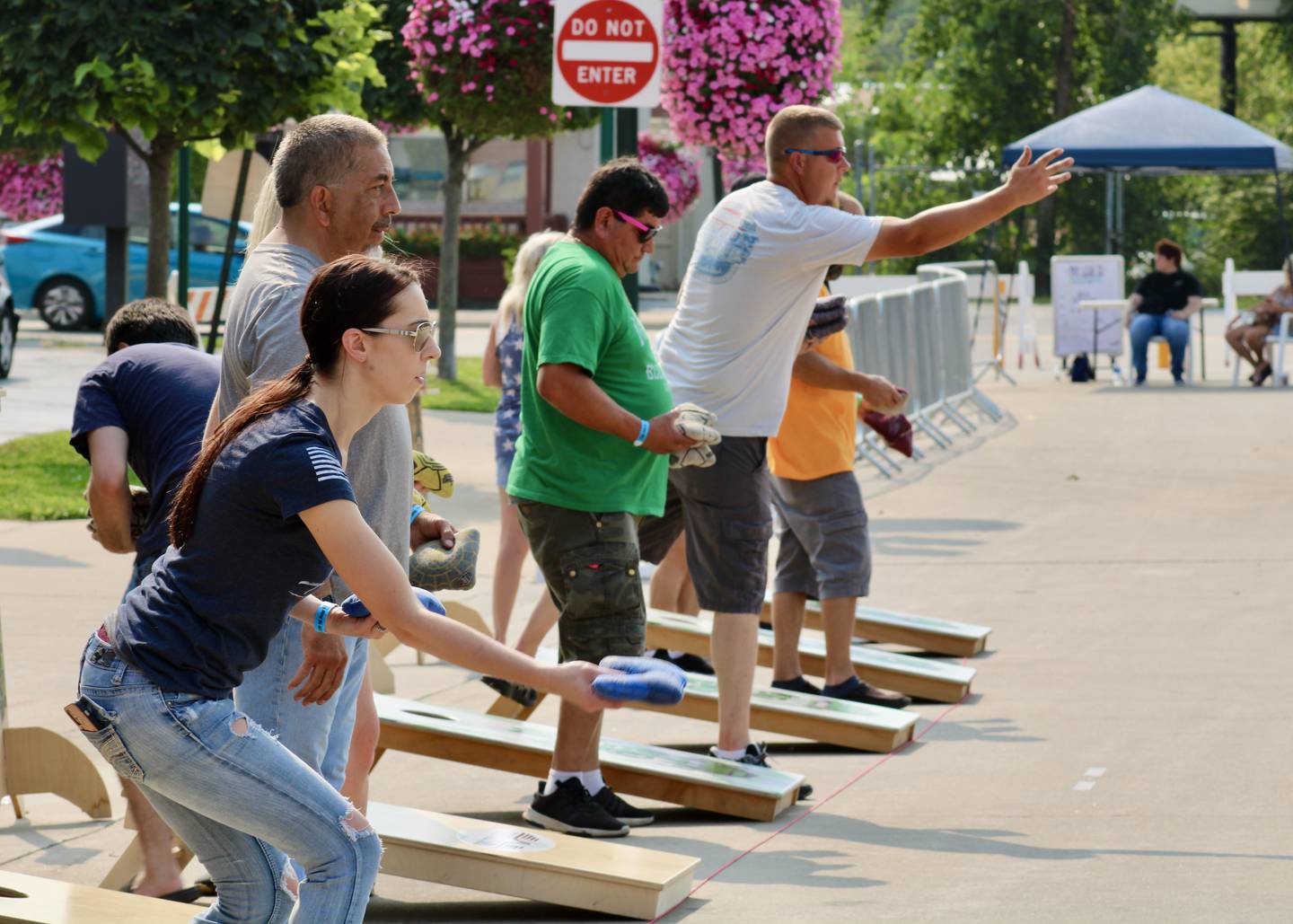 4 By the Bale. The U.S. National Straw Sculpting Competition is ongoing through Aug. 28 in Mt. Morris. Square Village hands-on straw building is daily through Aug. 26. Running concurrently is the Small Town Living fine art gallery show. Old Sandstone Gallery is open at 6:30 p.m. Friday and Saturday.
5 Variety Showcase. Timber Lake Playhouse's annual gala will be Saturday evening in rural Mount Carroll. The fundraiser features food, live and silent auctions, and entertainment provided by the theater company. The theater's current production is the Queen-inspired musical "We Will Rock You," with 7:30 p.m. performances Thursday and Friday and 2 p.m. shows Saturday and Sunday.
• Do you have information on an upcoming event or attraction? Be sure to let us know about it. Please submit information for Sauk Valley Media's weekly calendars to news@saukvalley.com. Include a contact person and phone number.