FORRESTON – Before the start of every season, Forreston softball coach Kim Snider asks her players to write down their team goals and individual goals for the year.
Usually, the answers to these prompts vary somewhat, but this year the team goal was unanimous – and didn't require a written reminder.
"This group came to me and said, 'We don't need to write down what we want to do as a team this year, we want to go to state,' " Snider said. "I think they were already determined at the beginning of the year to make it down to state this year, and I think they believed in that goal every step of the way."
The Cardinals' high aspirations and hard work paid off, as they went 23-5 through the postseason, reached the state tournament for the first time in program history, and placed third at state in the Class 1A field with a 4-2 win over Newark at Louisville Slugger Sports Complex in Peoria.
Forreston also had two different eight-game winning streaks this season, and won four of its final five games in the final at-bat during that run to state.
For leading the Cardinals to an unprecedented season, Snider is Sauk Valley Media's 2022 Softball Coach of the Year.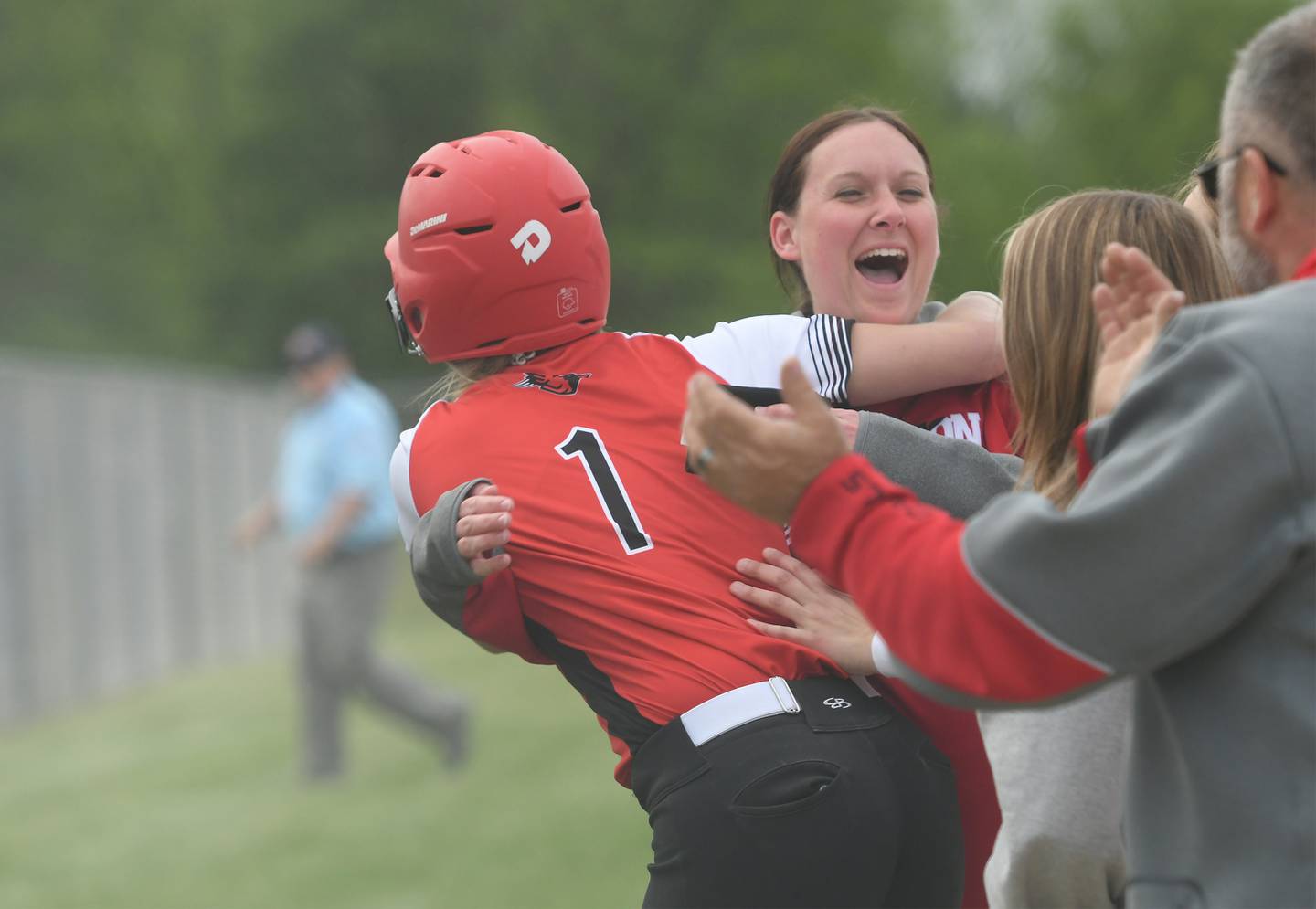 Looking at the historic Forreston softball season from a macro perspective, resilience was recurring a theme.
Its last four wins on the way to state were achieved in come-from-behind fashion, with the last three being won on a walk-off hit.
In the sectional semifinal, the Cardinals prevailed 2-1 over Pearl City on a Rylee Broshous 12th-inning home run. In the sectional title game against Dakota, Breanna Kloster blasted a bases-loaded double in the bottom of seventh to win 8-7. In the supersectional tilt vs. Biggsville West Central, Forreston erased a 4-0 deficit, then won 6-5 in the bottom of the seventh on an Ella Ingram home run.
And in two of those games – the sectional semifina; and the supersectional – Brooke Boettner hit a tying home run in the bottom of the seventh.
That unshakable resolve is what made this year's team so special, Snider said.
"Their resilience. Each time we had a comeback win, it was a different kid that came through when we needed them," she said. "I think what it really came down to is they all wanted to do whatever they could for each other and bring home the victory. And I think that's what made this group so special.
"My entire team this year is an extraordinary group of kids who truly believed in one another."
One of the driving forces behind the Cardinals' great improvement this year was their 3-2 regional championship loss to Pearl City last year. Losing a close game on their home field left a bad taste in their mouths, Snider said.
"The girls didn't like the feeling of Pearl City winning on our field, and they were definitely determined to not let that happen again, and they sure didn't," she said. "We went on a big run there in the postseason beating a good Durand team 2-0, and beating Pearl City, Dakota and Biggsville West Central, which are all very well-coached, very talented teams, to make it down to state."
Forreston's dream of winning a state title didn't quite come to fruition, as it lost 4-0 to eventual runner-up Casey-Westfield in the state semifinals. But that loss doesn't tarnish the greatest season in program history.
Snider gives a lot of credit to seniors Kara Erdmann and Kloster, not just for helping the Cardinals make the state tournament this year, but also for helping build the program the last few years.
"The two seniors that we had on our team this year were Breanna Kloster and Kara Erdmann. They have meant a lot to the program. As freshmen, they helped win a regional title," Snider said. "Last year, they helped win our first-ever conference title. This year, we made history again by making our first-ever trip to state in school history. They truly helped make this team into a family. Both were willing to lay it all on the line for their teammates."