The Erie-Prophetstown softball team advanced to the sectional championship game with a 2-1 win in eight innings over Brimfield on Tuesday in the Class 2A Tremont Sectional semifinals.
Aylah Jones started the winning rally with an infield single in the eighth, then she stole second. Jaden Johnson ripped a two-out single to right field to drive in Jones.
Jaiden Oleson had the other RBI for the Panthers, as they scored in the bottom of the fifth after Brimfield took a 1-0 lead in the top of the inning.
Johnson had two hits, and Aylah Jones and Mya Jones had the other hits for E-P. Mya Jones scored the Panthers' first run.
Aylah Jones allowed an earned run and four hits in a complete game, striking out 15 and walking two.
Erie-Prophetstown will face either Rockridge or Tremont for the sectional title on Friday afternoon.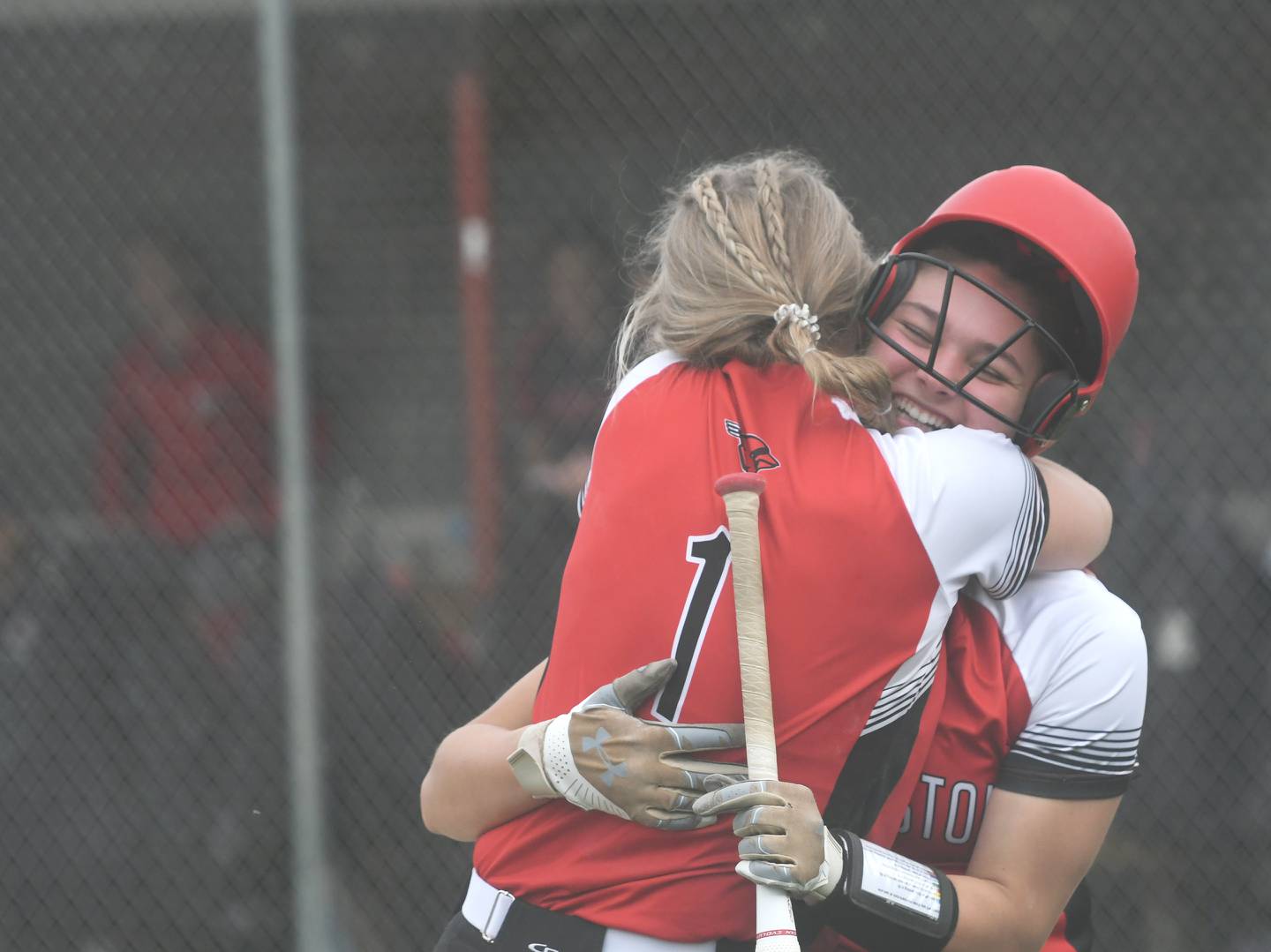 Class 1A South Beloit Sectional
Forreston 2, Pearl City 1, 12 inn.: Rylee Broshous hit a solo home run in the bottom of the 12th inning to lift the Cardinals to a walk-off victory in the 1A South Beloit Sectional semifinal.
It was the third home run of the season for Broshous, to go with a few inside-the-park homers as well.
"I stepped up and I knew I needed to do something. It felt amazing when I hit the ball, I knew it was going over," Broshous said. "She was holding me up, trying to get me out of rhythm from the mound, so I called timeout and I took a deep breath. I needed to do something, so that's what I did."
Brooke Boettner sent the game into extra innings with a solo homer in the bottom of the seventh. Pearl City had led most of the game up to that point after scoring a run in the top of the second.
"I said, 'If I don't do it now, then I don't know if we're going to have another chance,'" Boettner said. "It just was a nice feeling, because it got us tied."
Alaina Miller had two hits for Forreston (20-4), and Jenna Greenfield also had a hit. Kara Erdmann allowed one run and six hits in a complete game, striking out nine without a walk.
It was the first extra-inning game of the season for the Cardinals, who will play either Orangeville or Dakota for the sectional title on Friday.
"I'm at a loss for words. They're a good team, we're a good team, but I didn't think we were going to be in the 12th inning," Forreston coach Kim Snider said. "It was a pitcher's duel the whole game, nobody could come up with that big hit, and we had our 2 and 3 hitters come up with some big ones there at the end. But congratulations to Pearl City on their season."