DIXON – The celebrating started for the Oregon Hawks before the last teams had finished up their final games Saturday evening at the Dixon Regional at Plum Hollow.
After wrapping up their sixth game faster than a few of the other teams, some of the Hawks walked over to check scores of a couple of the other teams in the running for the team title. After some quick calculations told the Hawks they'd won the regional plaque, they went back to inform their team with smiles and fist pumps.
A little while later, the Sterling Golden Warriors finished their final game, and a huge cheer on one of Shea Hansen's 10th-frame rolls said it all: sitting one spot out of qualifying for next week's sectional as a team heading into their final game, the Warriors closed out with one of their best of the day to take third and advance.
"Actually, I didn't know the score going into one of my last balls. I got a strike, and everyone kind of attacked me, so I assumed we had made it after that," Hansen said. "I could feel in the 10th frame the energy, and everyone just started doing good and racking up the strikes in the 10th frame."
Oregon took home the title with a 5,830, defeating runner-up Freeport (5,743) by 87 pins. Sterling ended up taking third with a 5,692, and Geneseo grabbed the final team spot with a 5,690.
"It was mostly just keeping our cool, staying focused, and keeping that team spirit high," said Oregon's Bryan Immel, who rolled the second-highest game of the day with a 258. "There are definitely patterns, so when one person does well, it's more common for the next person to do well too."
Freeport's Payton Woker won the individual title with a 1,319, while Dakota's Jacob Holste was second (1,274) and Geneseo's Gabe Durnell took third (1,259).
Going into the sixth game, Sterling trailed fourth-place Mendota by 54 pins for the final spot after a 1,077 in the fifth game moved them up into that position. The Warriors rolled a 1,003 in the final game, improving two spots to move on to the Rockford Guilford Sectional next weekend at Don Carter Lanes.
"We knew after the fourth game we were in a tough spot," Hansen said. "Then we turned it up, got a 1,077 with two of our players getting seven strikes in a row to start it, Tristan with the high 279. And then we knew going into the last game that we needed to win by about 60 pins, needed to get 1,000 to make sure."
It was a huge rally for Sterling, which averaged a 903 through the first four games (3,612 pins) before totaling a 2,080 in the final two.
"Honestly, I think we were really hyping each other up and just working really good as a team together," said Oelrichs, who took the third game off because he wasn't feeling well before coming back with that high game of the tournament in the fifth. "We knew we needed to have good games, so we went out and did it – and now we're in sectionals. We were really low at the beginning of the day, but we came back with a couple of 1,000 scores, and it feels really, really good, just unbelievable."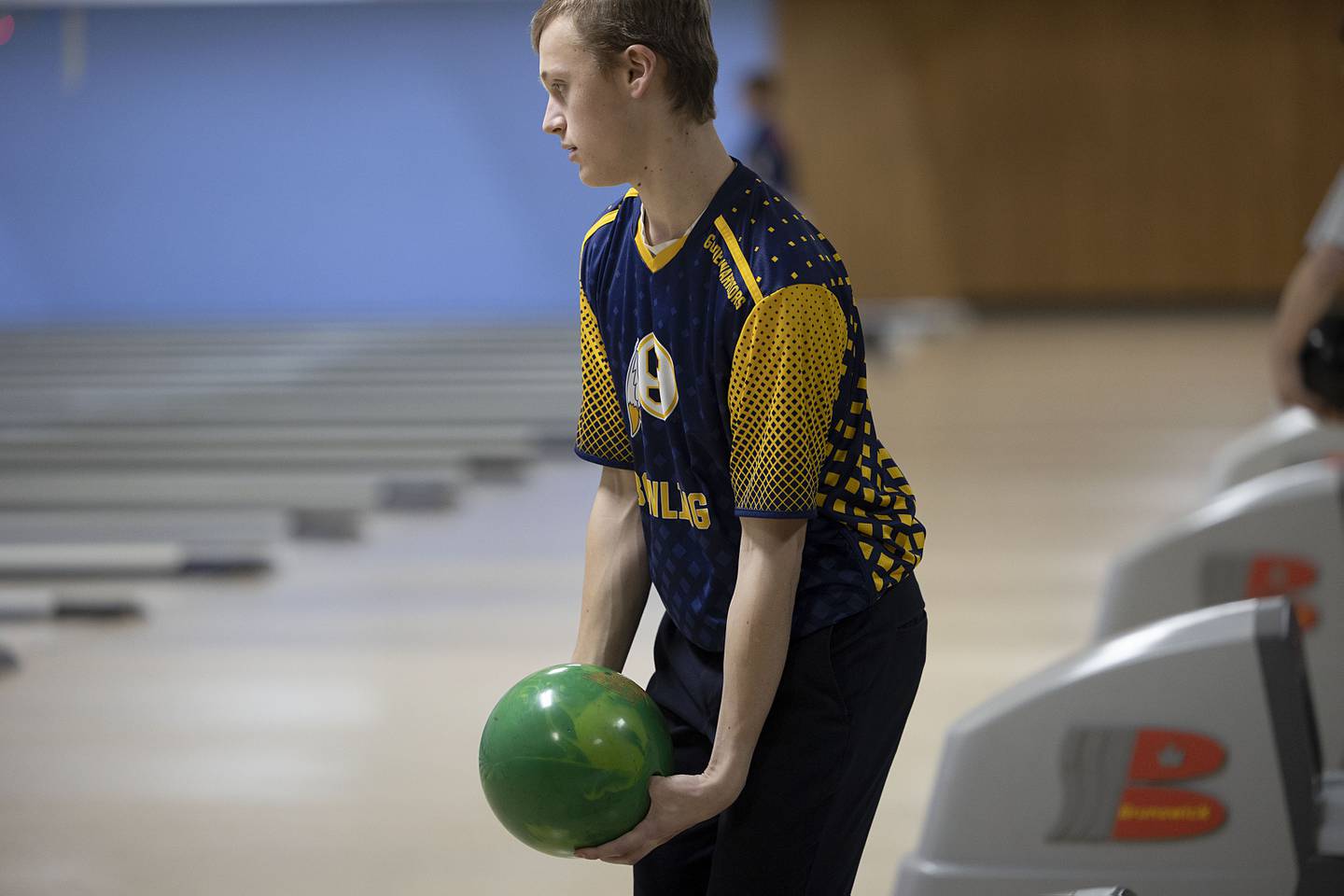 Hansen led Sterling with a 1,200, while Dylan Doss rolled a 1,175, Mikah Hernandez had a 1,124, Oelrichs added a 975 in five games, and Henry Oberg chipped in a 939 in five games. Mason Near rolled a 148 in the first game for Oberg, and Gio Cantu had a 131 in the third game for Oelrichs.
"We always try our best as a team, but we know it's down to the individual. We try and focus on each other, hype each other up, but we just all try to get there individually," said Doss, who had the fourth-highest game of the day with a 256. "We focus on really tall shots, make sure you're shooting your shot when you need to, hitting your spares when you need to, just keeping it going for the next guy."
The team effort kept the Warriors' season going for at least one more week.
"We were really slow at the beginning, no energy, we were all really tired. By the end of the day, we all finally woke up and started scoring 1,000s," Mikah Hernandez said. "Now we want to get higher at sectionals, possibly make it to state."
Shorthanded with two usual starters out due to injury, Oregon had other bowlers step up to help win the program's second regional title. Roberto Hernandez finished fourth overall with a 1,247, and Immel rolled a 1,231. Brandon Rowe had a 1,133, Matthew Stahl added a 1,118, and Stylar Long bowled a 1,101 for the Hawks.
"Our team, we have a lot of guys that do well – and have a good chance to do that when they're put in the lineup – which is not common for most teams," Immel said. "That was big for our confidence today."
The Hawks sat in second place heading into the final game, and put together a 992 in the sixth game to take the top spot. Freeport moved up from third to second with a 915, while Geneseo dropped from first to fourth with an 838 in the final game.
"It really helps a lot to focus on the little things, because that's what gets you here," said Roberto Hernandez, just the fifth regional medalist in team history. "Just executing the target really well and picking up spares, that's all it was. The goal was to pull out the win. We finally got it, and I'm so happy about it."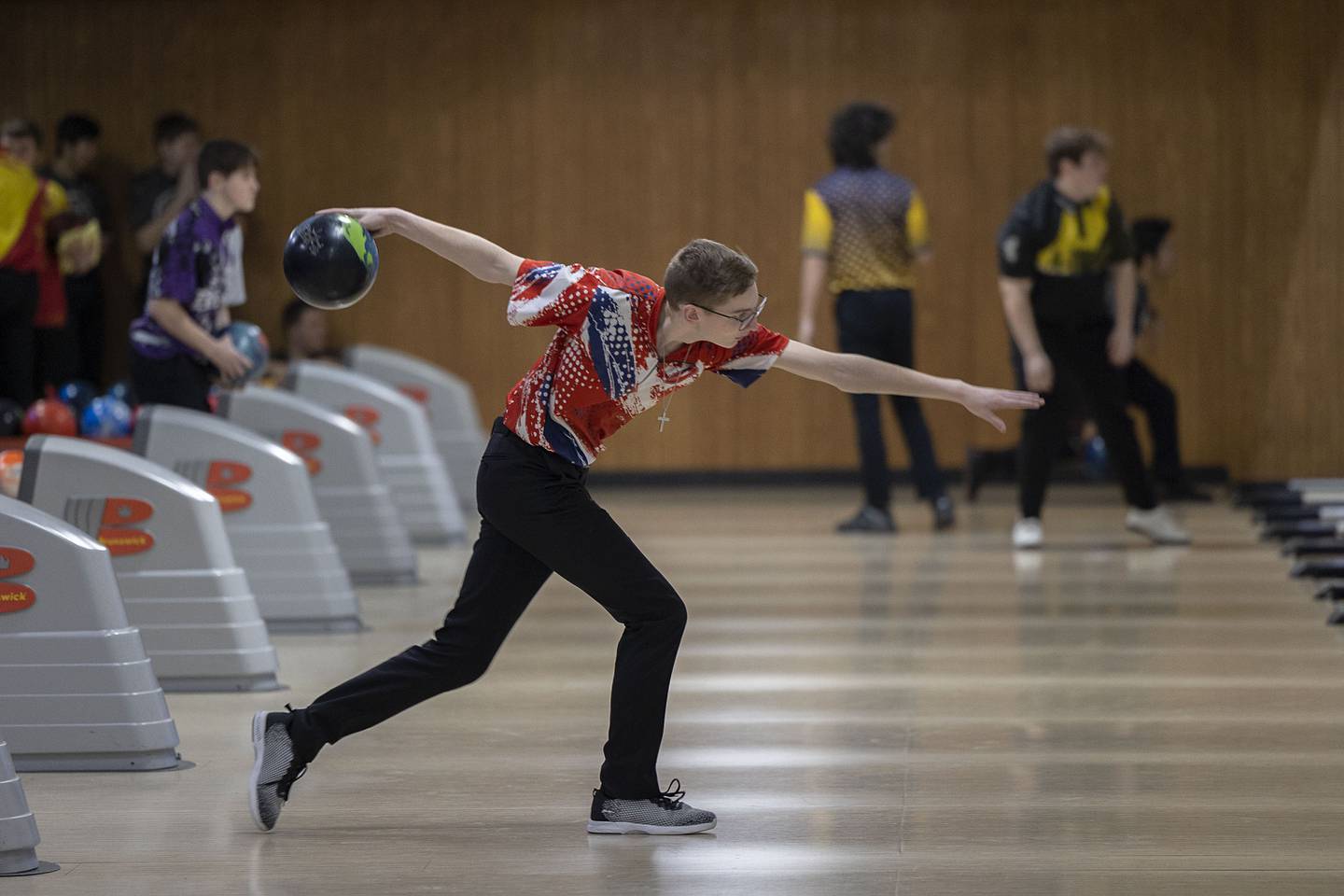 Dixon placed seventh as a team with a 5,422, but had three bowlers finish among the top 10 individuals not on advancing teams to punch their tickets to the sectional.
David Laird led the way with a 1,232 to claim the fourth qualifying spot, while Clark Bonnewell had a 1,138 for the ninth spot, and Cody Geil rolled a 1,129 for the 10th spot.
It was a career-high series for Laird, who earned his second straight trip to the sectional.
"It was crazy, because I haven't had a 1,200 series at all this year until today," said Laird, who also had a career-high game of 257, the third-best of the tournament. "I learned from last year to just be consistent lifting up and hooking the ball. I did way better on my spares than I usually do, knocking down those 10-pins, and just being overall more consistent with my speed and figuring out what was wrong."
Like Laird, Bonnewell was in good shape after five games, and despite struggling down the stretch, he was able to secure his spot next weekend.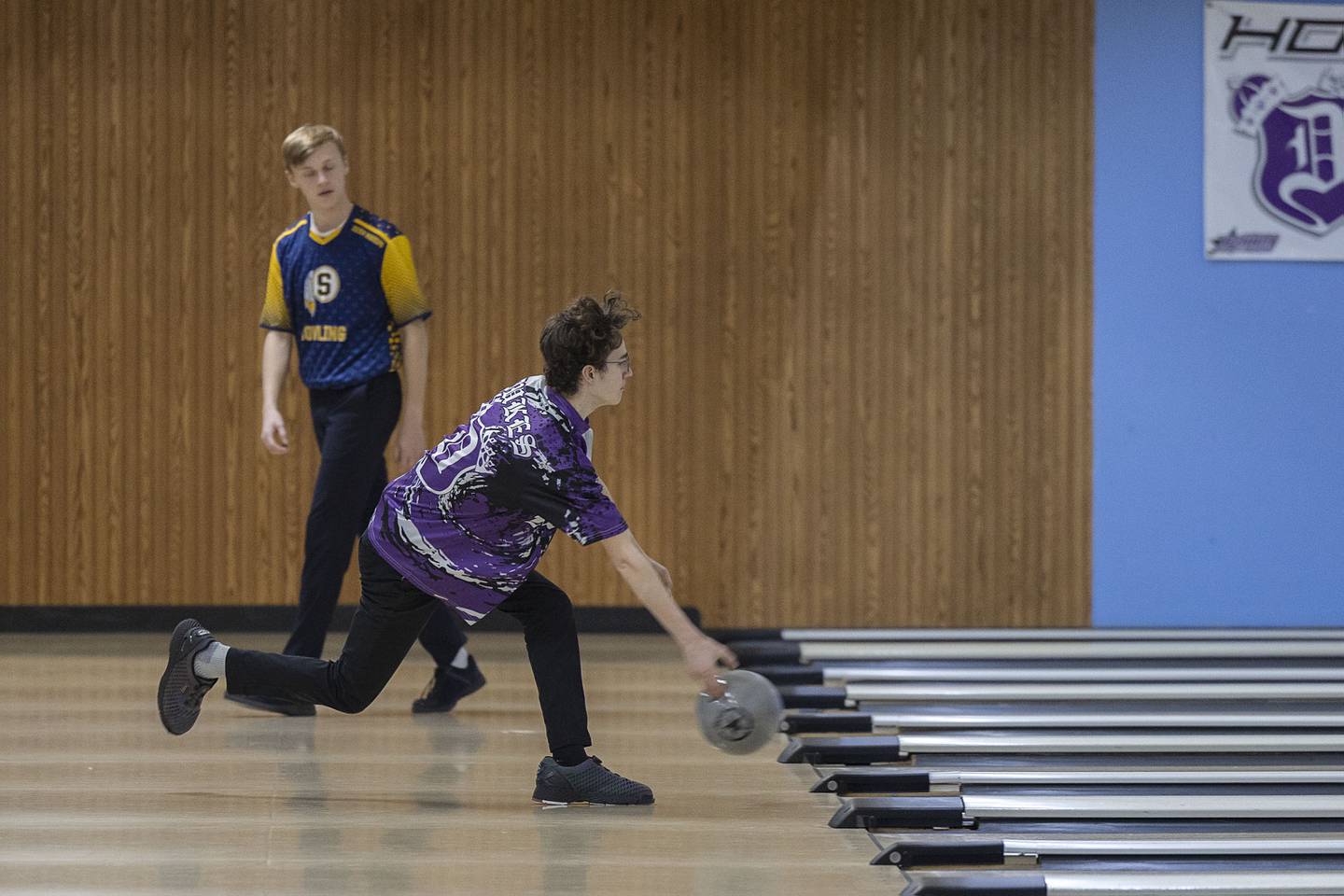 "Everything just happened all at once. The games went by so fast, and we were up, then down," Bonnewell said. "It's unbelievable. It'll be awesome to have all three of us there. It'll be a lot of fun."
Geil had a little work to do in the last game. He was 15 pins out of the final qualifying spot heading into his sixth game, but he rolled a 196 to move up and claim that 10th spot.
"I just had to focus. I was all over the place in the morning; the first game, I was not on at all, my swing was completely off, but the second game, I switched balls and everything just started to click. It was pretty good after that," Geil said. "It's great having three of us there next week. It's going to be better than last year when it was just me and David. It's going to be fun."
Erie-Prophetstown was the other local team competing, and the Panthers placed 12th with a 4,536.