The Forreston-Polo boys track team finished fourth at the 44th annual Art Carlson Hawk Classic on April 29 at Landers-Loomis Field, while Erie-Prophetstown was close behind in fifth at the 20-team event.
The Cardinals scored 66 points and the Panthers finished with 60. Woodstock North won the team title (91), followed by Rockford Christian (86) and Winnebago (76). Newman was seventh (46), Amboy-LaMoille-Ohio-AFC placed 11th (30), Oregon took 12th (28), and Milledgeville-Eastland finished 16th (11).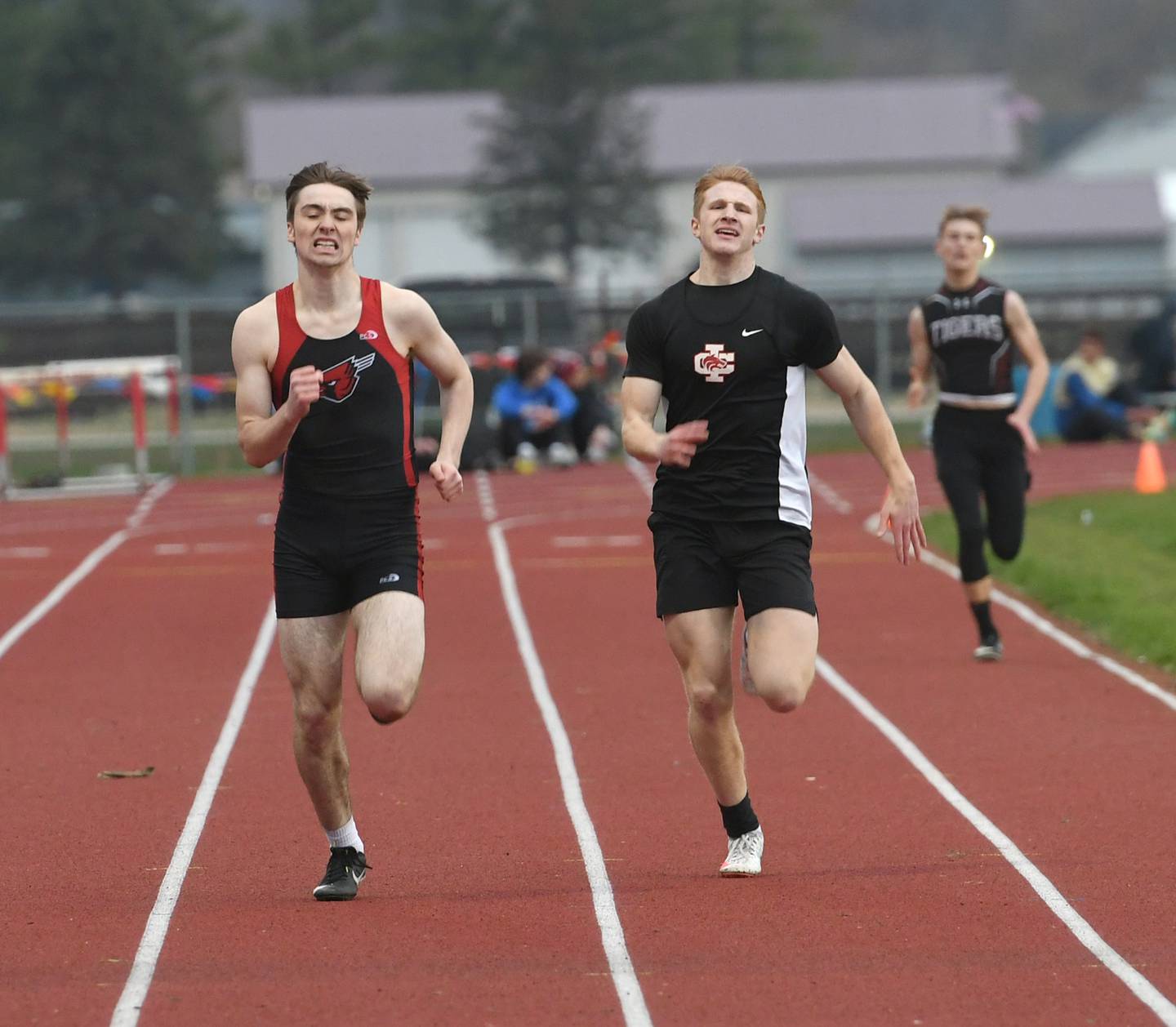 Matthew Beltran was a double-winner for Forreston-Polo, taking the 110 hurdles (15.59 seconds) and the high jump (1.83 meters). The Clippers' Brock Loftus won the 3200 (10:04.98) by 46 seconds, and he was runner-up in the 1600 (4:46.61). Newman's 4x800 team of Kaden Welty, Thomas Powers, Wyatt Widolff and Lucas Simpson won in 8:41.97.
Erie-Prophetstown had a trio of winners: Ben Lantz took the 300 hurdles (43.88 seconds), Parker Holdorf won the pole vault (4.11 meters), and Braxton Froeliger finished first in the long jump (5.84 meters) and added a fourth in th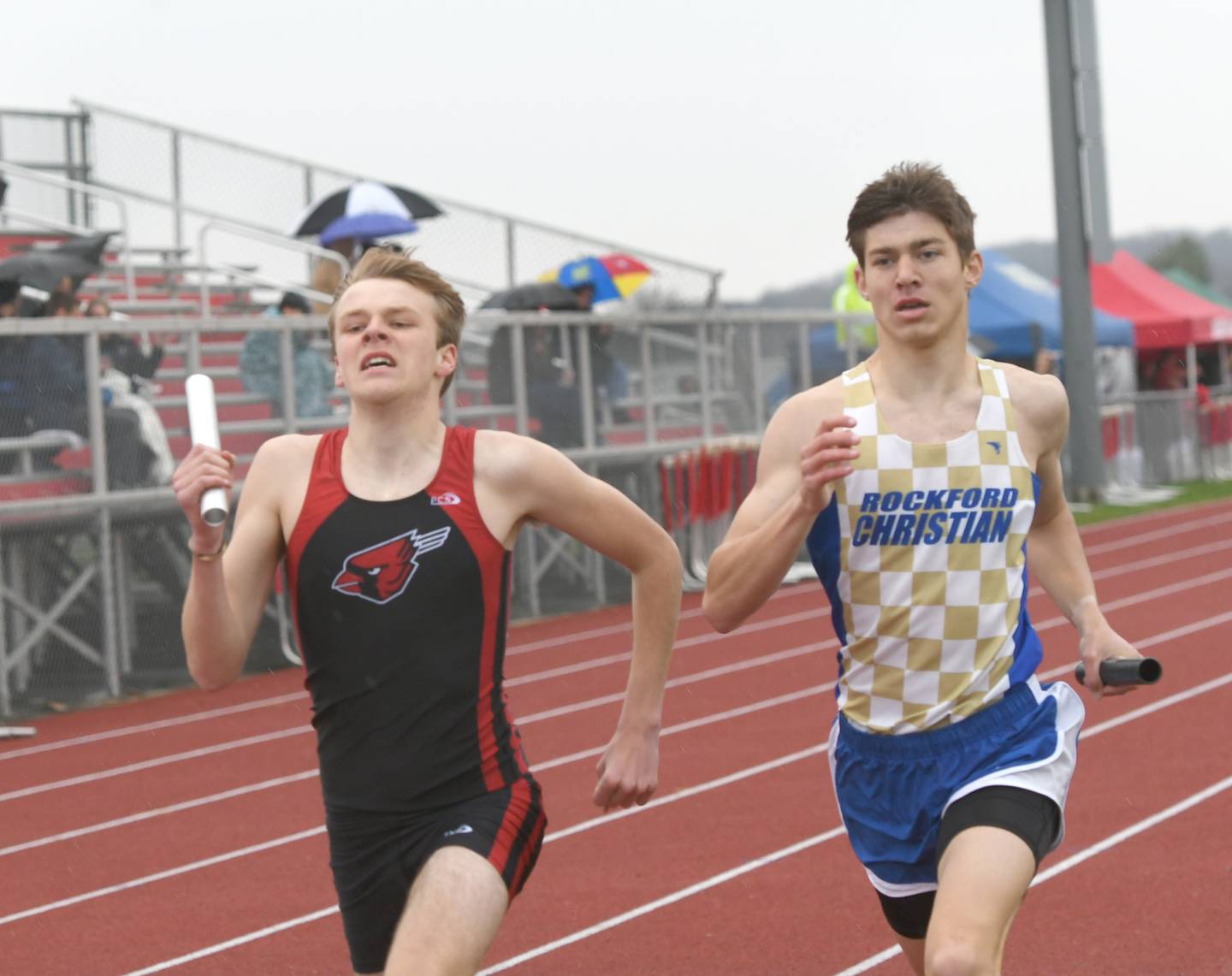 e 200 (24.20 seconds).
Forreston-Polo's 4x800 team of Micah Nelson, Carson Jones, Wyatt Queckboerner and Payton Encheff took second in 8:48.41, while Newman's Ken Boesen was runner-up in the 3200 (10:50.99), and also finished fifth in the 1600 (5:04.25). Oregon's Joey Gelander took second in the long jump (5.76 meters) and fourth in the triple jump (12.49 meters), and Erie-Prophetstown's Trevor Cobo was second in the high jump (1.83 meters).
Newman's Jacob Donald (400, 53.39 seconds) and Lucas Schaab (3200, 11:10.47) were both third, and Oregon's Daniel Dominguez took third in the shot put (14.40 meters) and sixth in the discus (39.77 meters). Forreston-Polo got thirds from Carson Jones in the 1600 (4:58.51) and McKeon Crase in the long jump (5.69 meters).
Owen McBride teamed with Widolff, Powers and Simpson as Newman finished fourth in the 4x400 (3:37.46), and Atticus Horner was fourth in the 3200 (11:15.70) for the Amboy co-op. Kacen Johnson had Milledgeville-Eastland's top finish with a fourth in the 110 hurdles (17.87 seconds).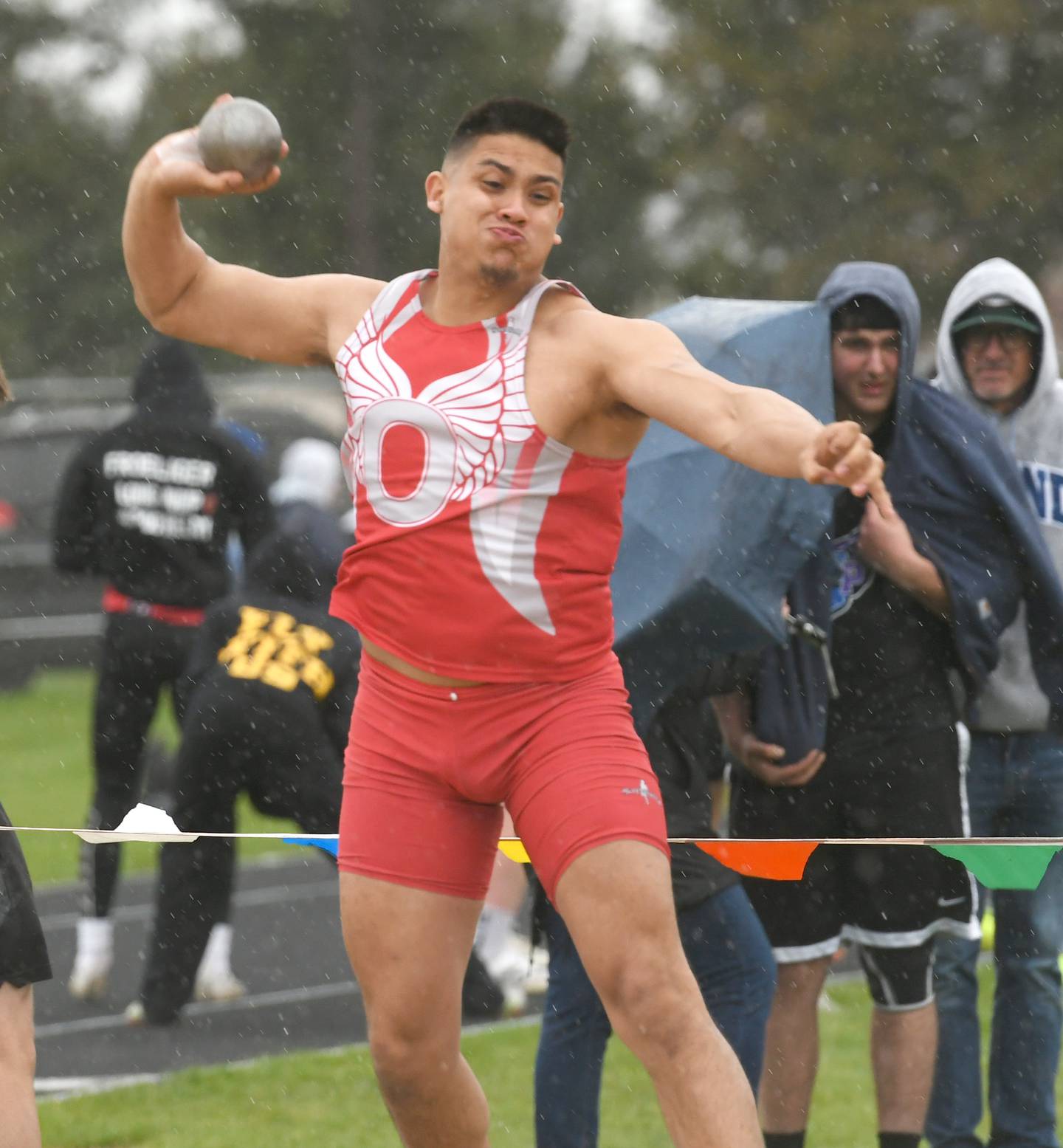 The Cardinals added a fifth-place finish in the 4x100 (44.99 seconds with Michael Taylor, Avery Grenoble, Brock Soltow and Crase), while Grenoble was fifth in both the 100 (11.88 seconds) and 200 (24.21 seconds), and Soltow added a fifth in the 400 (54.02 seconds). Oregon's Kenrick Oriyavong finished fifth in the 300 hurdles (47.21 seconds), and Erie-Prophetstown placed fifth in the 4x800 (9:19.69 with Andrew Bomleny, Lucas Dreisbach, Charlie Link and Wyatt Beck).