BRISTOL – Grant Roscich held vivid memories when he approached the 16th hole Oct. 3 at Blackberry Oaks Golf Course.
Two years ago, Roscich, a Glenbard West junior, was beaten by then teammate John Wild on the same course in a one-hole playoff – No. 16 – for the sectional title.
"I remembered it shot by shot, what happened and what we both did," Roscich said. "I was like 'OK, let's just do a little bit better than that playoff hole.'"
Indeed, he did.
Roscich hit his approach within 5 feet of an eagle and made birdie. It was one of Roscich's five birdies on a sizzling back nine, which he turned into a 4-under-par 68 for a five-shot victory and the individual championship of the Class 3A Oswego Sectional.
Roscich, third at sectionals and eighth at state last year after that runner-up sectional finish as a freshman, has been rolling this postseason. He also was the medalist at conference and regionals, where he shot a 67.
On Monday, he got a bad break on the 486-yard par-5 seventh hole, hitting a sprinkler head, and made bogey. He followed that with a missed putt and bogey on No. 8 but played his last 10 holes at 6 under.
"After that bogey on eight I was like, 'You need to get your head back in this,'" Roscich said. "I made a birdie on nine and then I started to have a snowball effect. I made a putt, another putt, hit a better shot and it kept going from there."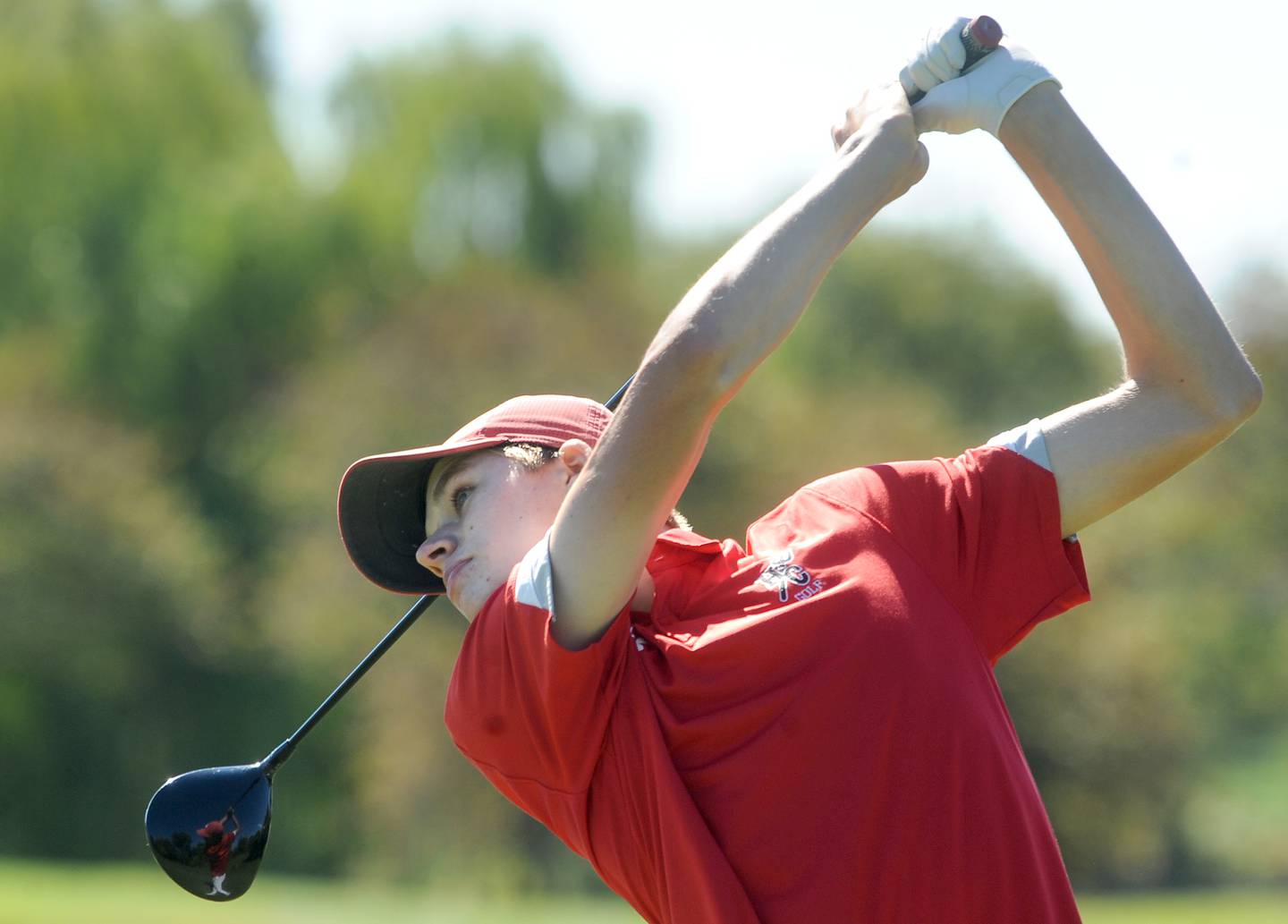 As for the team finish, Glenbard West just missed out on winning its fourth consecutive title. Both the Hilltoppers and conference rival Hinsdale Central shot 300, the Red Devils taking the championship on a fifth-score tiebreaker. Third-place Wheaton Warrenville South (314) also advanced, edging Geneva (315), St. Charles North (317) and Plainfield North (320).
Hinsdale Central senior Emil Riegger, who shot a 73 to tie teammate Jack Mulligan and St. Charles North junior Clay Heilman for second place, made a clutch 20-foot putt on No. 17 to pull the conference and regional champion Red Devils even with the Hilltoppers.
"We brought it at the end. Everybody did what they were supposed to do," Riegger said. "I missed a really short putt on 16, which was frustrating, had a 20-footer at 17, knew it was going to be important to get the win. I was looking out for the team, had to calm down and relax."
Heilman, who missed state by two shots as a sophomore, broke through Monday.
Coming off a regional championship last week, he hooked his first drive on the 486-yard par-5 seventh hole and made double-bogey, but bounced back with a birdie on his next hole. He proceeded to play the back nine at 1 under with a birdie on his next-to-last hole.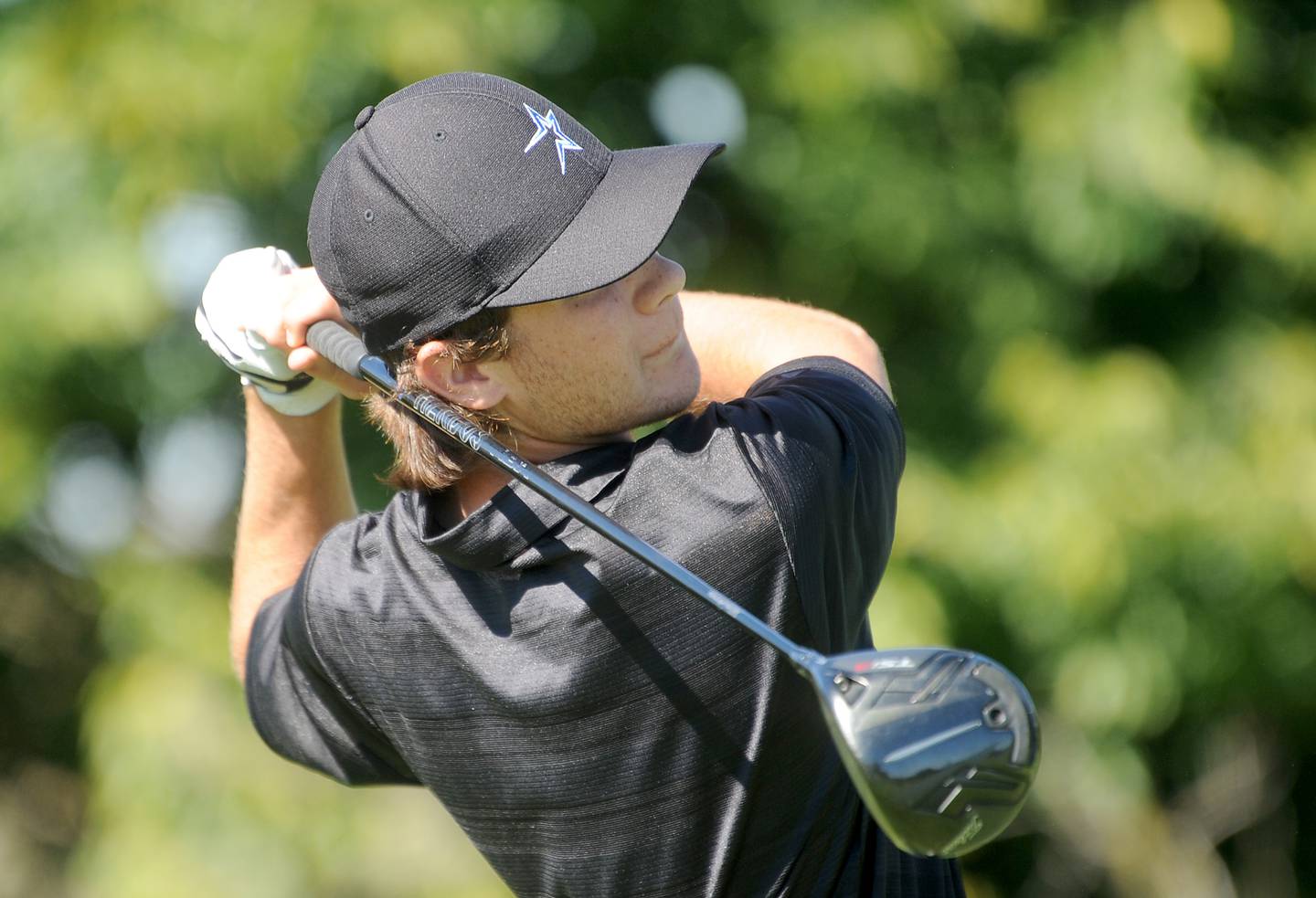 "My mental game is just way better now. I'm not letting one bad shot ruin a round," Heilman said. "That's helped me with my consistency and my scoring. It was good to be able to fight through it today and make state."
Joining Heilman as first-time qualifiers were Oswego's Ty Ahrens and Plainfield North's Tanner Daugherty, both seniors.
"Coming off the ninth green I was in tears," Ahrens said.
It's indeed been an up-and-down season for Ahrens, disappointed that he missed all-conference two weeks ago. On Monday he persevered through hitting his drive into the fescue on the second hole for a double bogey to post a 2-over 74 and three-way tie for fifth.
"The season has been rough. Definitely very satisfying to shoot this number," Ahrens said. "I definitely think playing more safe off the tee was key. I was taking some 4-irons instead of driver, which played a big part. I played it smart, and safe."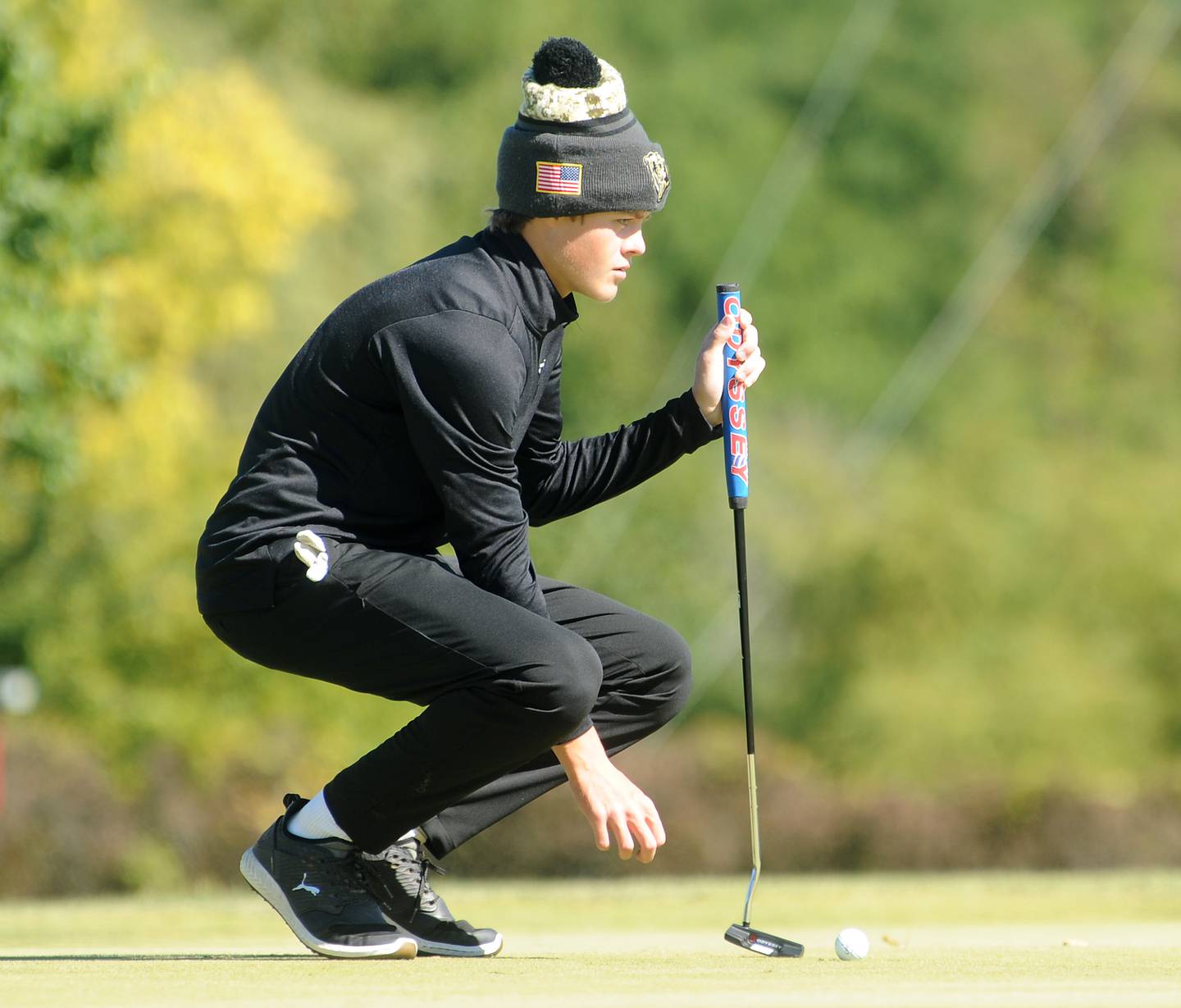 Coming off conference and regional team championships, Plainfield North came up six shots short of qualifying its entire team for state.
But Daugherty shot a 78 to qualify as an individual, just like his older brother Todd did before him in 2019.
"It feels great," Daugherty said. "That was my goal at the start of my freshman year was to make it downstate at least once. I chipped in for eagle on the second hole to get a nice cushion, that was huge. The middle part of my round wasn't great but I ended up 1-over the last five or six holes."
Charlie Gilligan shot Wheaton Warrenville South's low score of 76.
Also advancing as individuals were Geneva's Austin Frick (75), Neuqua Valley's Emerson Zhang (77), Yorkville's Justin Goebel (77), Waubonsie Valley's Salil Khanduja (77), Geneva's Jesse Balc (78), Metea Valley's Kyle Bucher (79) and Naperville Central's Joey Cerney (79).