JOLIET – Just a couple of weeks after announcing that he would attend and play basketball at Overtime Academy in Atlanta, Joliet's Jeremy Fears Jr. reversed his decision Thursday night and announced in a tweet that he will be returning to Joliet West this year.
Fears, who attended La Lumiere Academy in LaPorte, Indiana, last season, already has committed to play for coach Tom Izzo at Michigan State after his high school career is finished. His younger brother, Jeremiah, who will be a sophomore at Joliet West, also has received an offer from Michigan State, as well as Michigan.
Jeremy Fears Jr. said in the tweet that "I have decided to stay home and play with my brother at Joliet West for my senior year."
Jeremy Fears Jr. was a key performer on Joliet West's team in 2019-20, a squad that finished the abbreviated season with a 29-4 record and was still alive in the Class 4A postseason, as its sectional semifinal victory over Neuqua Valley turned out to be the final game of the season when the pandemic wiped out the remainder of postseason play.
Fears, a 6-foot, 180-pound point guard, is rated by 247sports.com as the No. 42 player nationally in the class of 2022.
Fears said that the main factor in his decision was the chance to be with his family.
"It was hard to pass up the opportunity to play with my brother and just be home with my family," he said. "I left for La Lumiere in the second semester of my sophomore year, and I also spent my junior year there. That was a year and a half away from my family.
"It was a great opportunity for me, and Overtime was a great opportunity, too. This is nothing against Overtime. I just wanted to be able to play at home and finish at the school where I started."
Fears is looking forward to his senior season under coach Jeremy Krieger.
"The main goal is to win," he said. "We have a good team. With me and my brother, along with Justus McNair, Jayden Martin. There's a lot of guys that got a lot of varsity experience last year. If I can play with them and help them, that's great.
"The main goal is to be the last team standing and bring a state championship back to Joliet West."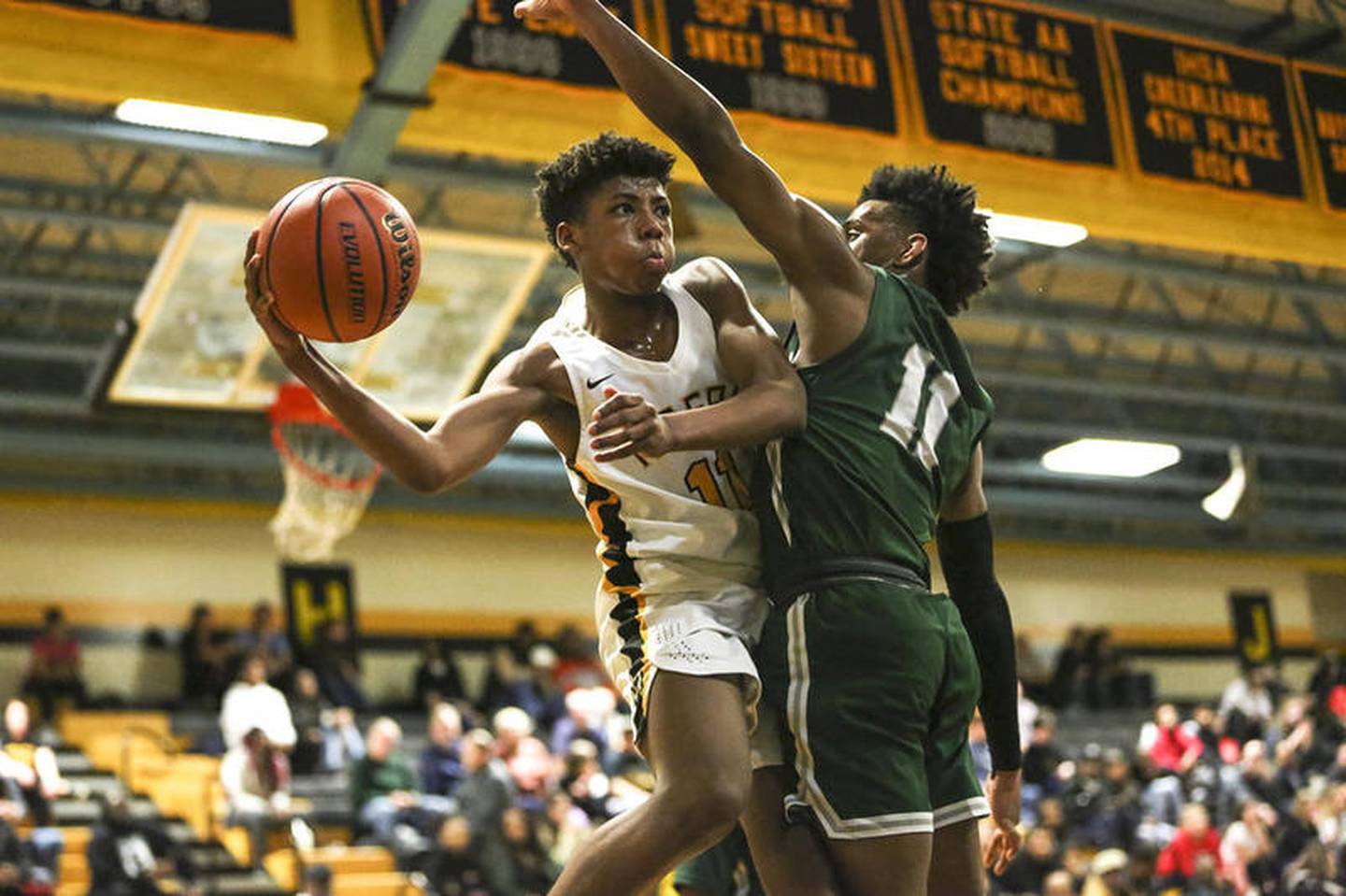 Although Jeremiah Fears already has an offer to Michigan State, Jeremy Fears Jr. knows that there is always a chance that the two brothers don't attend the same college.
"This may be a once-in-a-lifetime opportunity for me to play with my brother," he said. "He might come to Michigan State, but there might be another college that fits him better. I wanted to be able to play with him.
"Joliet has a special place in my heart. My freshman year was great, and we had a good team and a good season going, then it just stopped. I didn't know how COVID would affect the next season, so I transferred to La Lumiere and played there. I had a chance to come back home and be with my family for my senior year. That is what this decision is all about."