A proposed housing development for drug addicts might not be the most attractive project for a city or town, and you can't exactly blame someone for feeling less than enthused by the idea.
So if you're against the plan to construct 42 apartments on the site where Silver Cross Hospital stood before it pulled stakes and headed to New Lenox nearly 10 years ago, said apartments to house women recovering from opioid addiction, it's somewhat understandable.
But understandable or not, you should at least be straight when it comes to explaining your disapproval, which seemed a little too much to ask of Joliet City Manager Jim Capparelli.
"I have some questions about this particular ordinance," Capparelli said of the development planned by Volunteers of America Illinois. He then proceeded to ask his questions, all of which seemed to suggest the project was a bad idea.
It was almost like that time he claimed there was "a lot of feedback" about the alley behind Cunningham Neighborhood Association President John Sheridan's home, and then ran through a number of absurd scenarios that might arise if one end of the alley were to be blocked off, claiming it may lead to "citizens necessarily being able to, more or less, just close off alleys at their discretion and basically take some of that property which rightfully belongs to the citizens of Joliet. Do we have people now able to close off cul-de-sacs? Do we have people able to close streets that are their own?"
That was nearly a year ago and the matter of the alley behind the home of Sheridan, a frequent and vocal critic of Mayor Bob O'Dekirk, who got Capparelli his job despite his complete and utter lack of municipal experience, has yet to make it to a city council vote.
As far as the apartment plan, some of the questions Capparelli posed had to do with a fraud investigation he said involved Volunteers of America Southwest. He threw around figures in the millions of dollars as he spoke about the supposed fraud investigation and the whole thing sounded very dire. At least until Nancy Hughes Moyer, the president and CEO of Volunteers of America Illinois, stood up and pointed out Volunteers of America Southwest is a different outfit.
"That organization has nothing to do with VOA Illinois," Hughes Moyer said. "We have been accused of nothing, ever, in the way of fraud."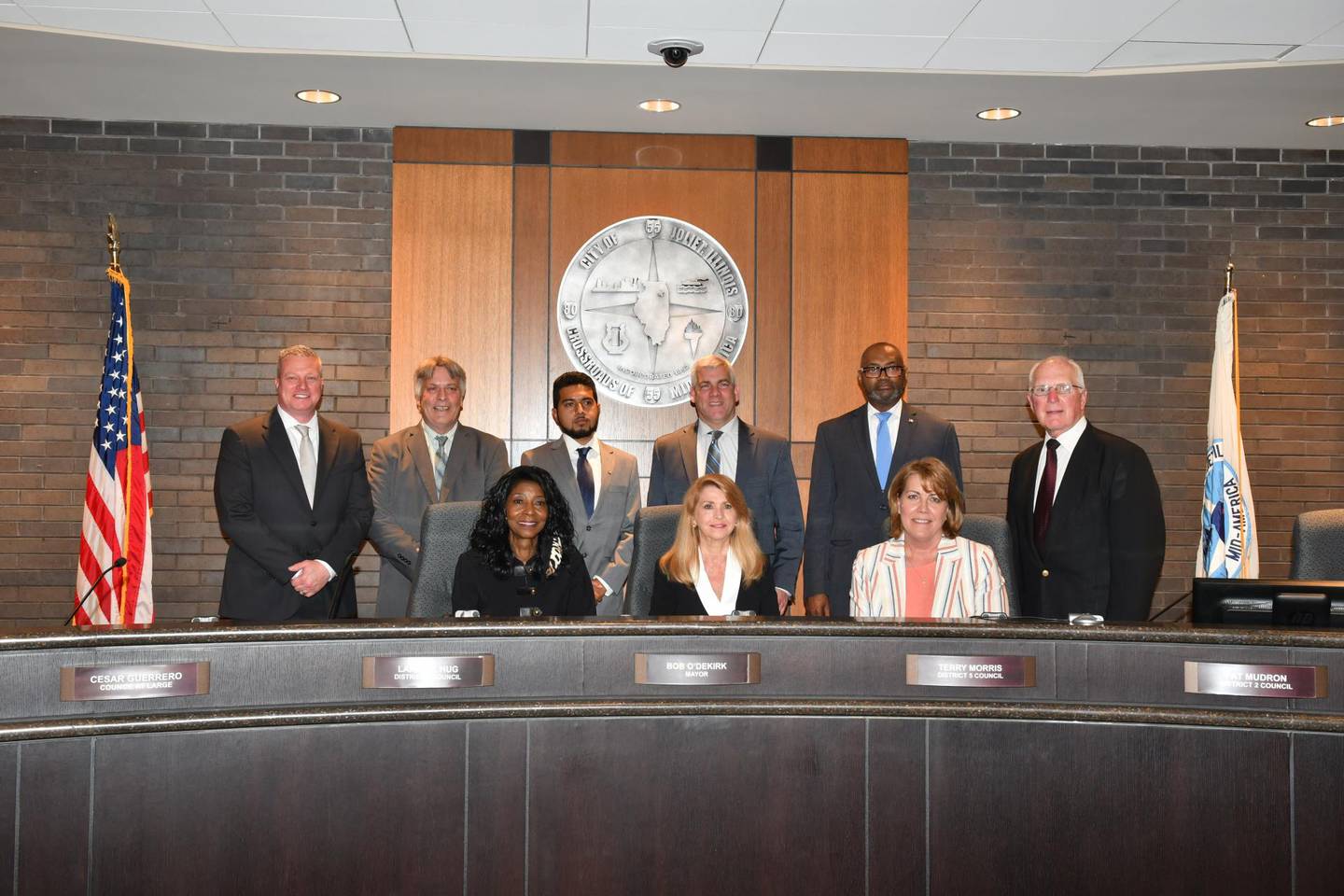 So in that light, it doesn't exactly seem fair for Capparelli to lump the two groups together just because they happen to be part of the same national nonprofit organization. That would almost be like lumping everybody on the city council together, to question the character of one because of the actions of another.
Suppose a member of the council was under investigation for an unprovoked attack on somebody who was doing nothing more than walking along Jefferson Street and then another council member asked for something he or she really wanted, like a single-family rental home inspection program, perhaps.
Does the second council member deserve to be put on the spot because the first one grabbed a man and dragged him away? Of course not. Even Capparelli must realize that.
• Joe Hosey is the editor of The Herald-News. You can reach him at 815-280-4094, at jhosey@shawmedia.com or on Twitter @JoeHosey.