Will County officials will attempt to overcome a partisan divide over the redrawing of the county board district map which they need to complete before the end of the year.
During an Executive Committee meeting on Thursday, Will County Executive Jennifer Bertino-Tarrant, D-Shorewood, defended the map she proposed last month which would reduce the number of board members by four. State law allows the county executive to propose a new map every 10 years, though it's the county board that'll ultimately approve the final map.
Republicans, and many who attended a public hearing last Monday on the map, argued it would unfairly benefit Democrats. They've largely argued for maintaining the board's existing structure of 13 districts with each represented by two members.
"This is not a political map," Bertino-Tarrant said during Thursday's meeting.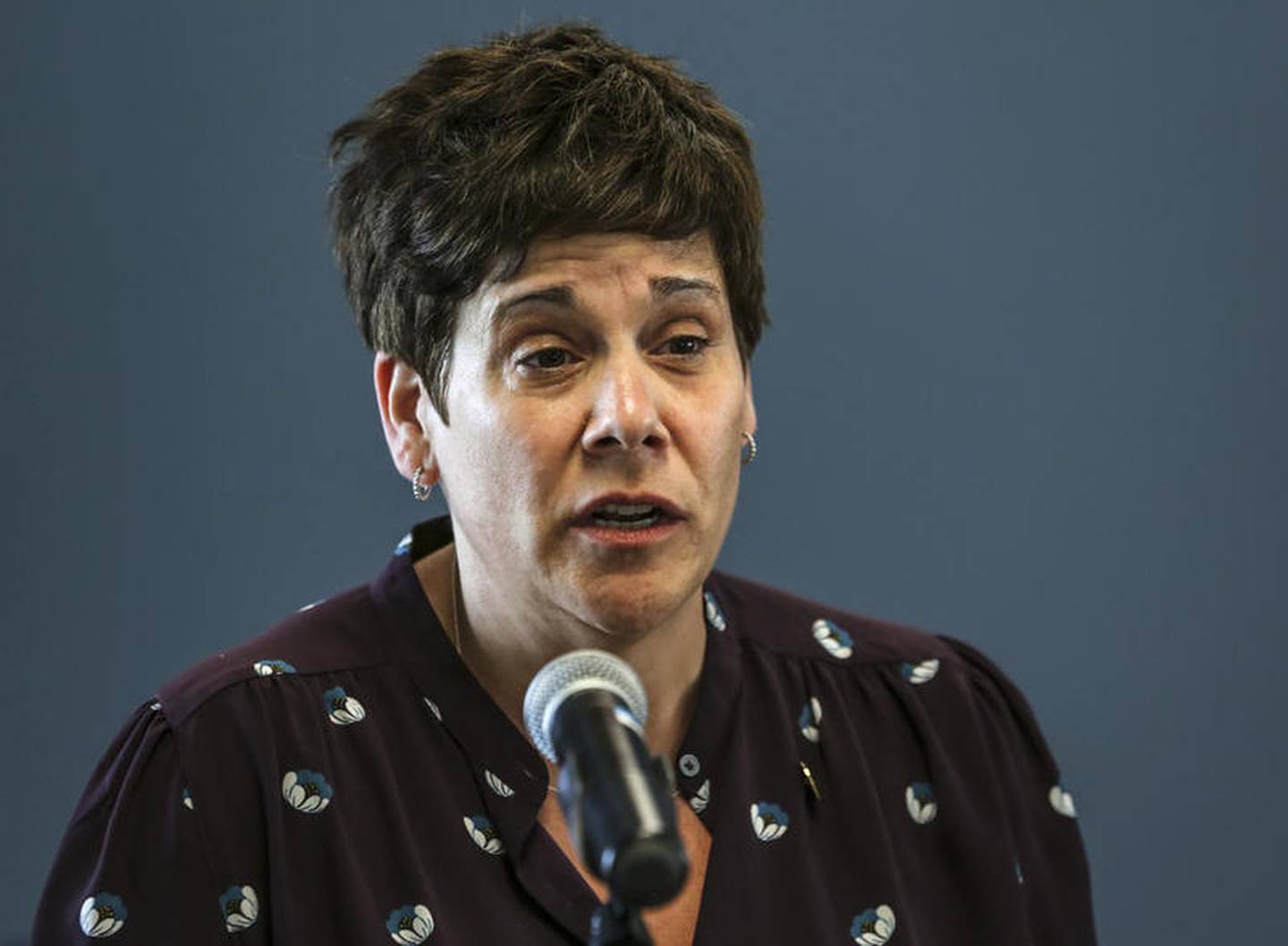 She added that she attempted to keep communities of interest, including municipalities together and did not take into account where incumbent members lived. She said she also invited board members to review her map.
Will County Board Speaker Mimi Cowan, D-Naperville, said she would not be "insanely thrilled" if the board voted to approve a new map along party lines. She suggested members of both parties could come up with a compromise map which could earn a "clear majority" of votes.
Member Jim Moustis, R-Frankfort, pointed to the 13-district map an ad-hoc committee had already approved. He said he was "a little disappointed" it seemed Bertino-Tarrant's map was "dismissing" the work of that committee.
Still, he appeared to be open to finding a compromise map and agreed with Cowan that he hoped the vote would not divide the members by party.
Cowan said in an interview the push from some Democrats to reduce the size of the board was because Will County has one of the largest boards in the state. She said having so many members "slows down the processes and doesn't create the most effective" government.
Member Judy Ogalla, R-Monee, challenged the Democrats' reasoning for a smaller board during Thursday's meeting.
"Prove to me that four less people makes it more efficient," she said. "Prove it."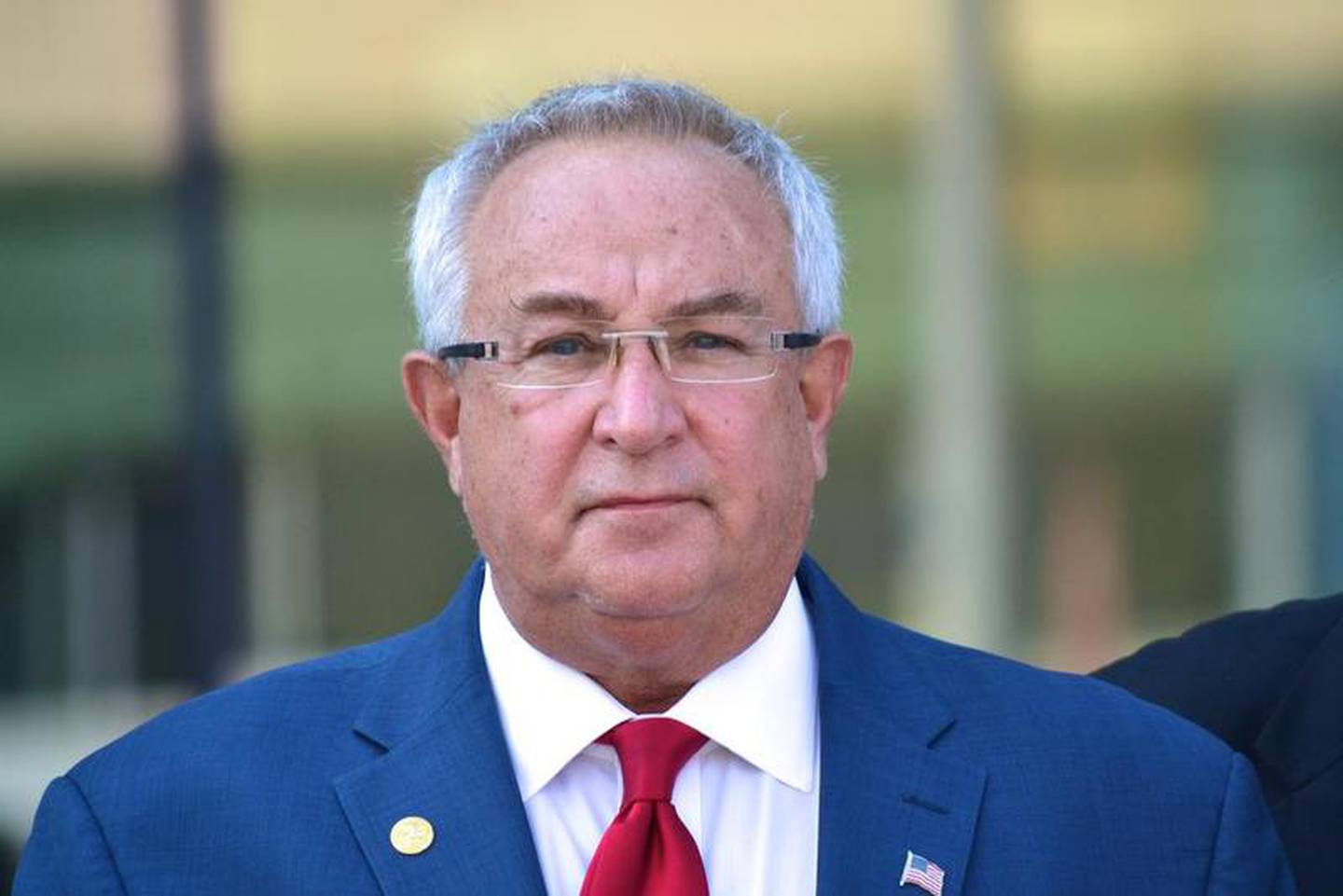 Minority Leader Mike Fricilone, R-Homer Glen, said he was open to trying to come up with a compromise map. But when he described Bertino-Tarrant's map as being designed in a "backroom," that prompted her to respond.
"To say it's a backroom deal is the biggest talking point I've ever heard," Bertino-Tarrant said.
She also added that she does not get to vote on the map because it's the board's decision, though the executive can vote in the event of a tie.
Some Republicans also said Democrats wanted to reduce the size of the board to raise members' salaries.
Cowan said while some members have argued for increasing their pay, she does not intend to push forward with a salary bump. The board will have to set the salaries for elected offices that will be on the ballot ahead of the 2022 election.
All board members will be on the ballot in next year's election.
Cowan said in order to come up with a compromise map, members would have to work "very intensely and fast" over the next few days to design one before the end of the year. If they cannot come to an agreement, she said then the board will have to move forward with the two maps already proposed.