Will County Executive Jennifer Bertino-Tarrant presented a new county board district map proposal that would reduce the number of members for the next decade.
Bertino-Tarrant, D-Shorewood, unveiled a map that included 11 districts, each represented by two members, during a meeting on Thursday. The existing map has 13 two-member districts.
The county executive argued in a statement that her map proposal "best represents our diverse array of communities" while reducing costs with a "more efficient" structure.
"This plan aligns with the current population trends, keeps local communities intact and prepares future boards for the continued growth of Will County," Bertino-Tarrant said in the statement.
She said her proposal keeps municipalities together and maintains "communities of interest," one of the legal mandates for redrawing legislative districts. Her map also includes three majority-minority districts.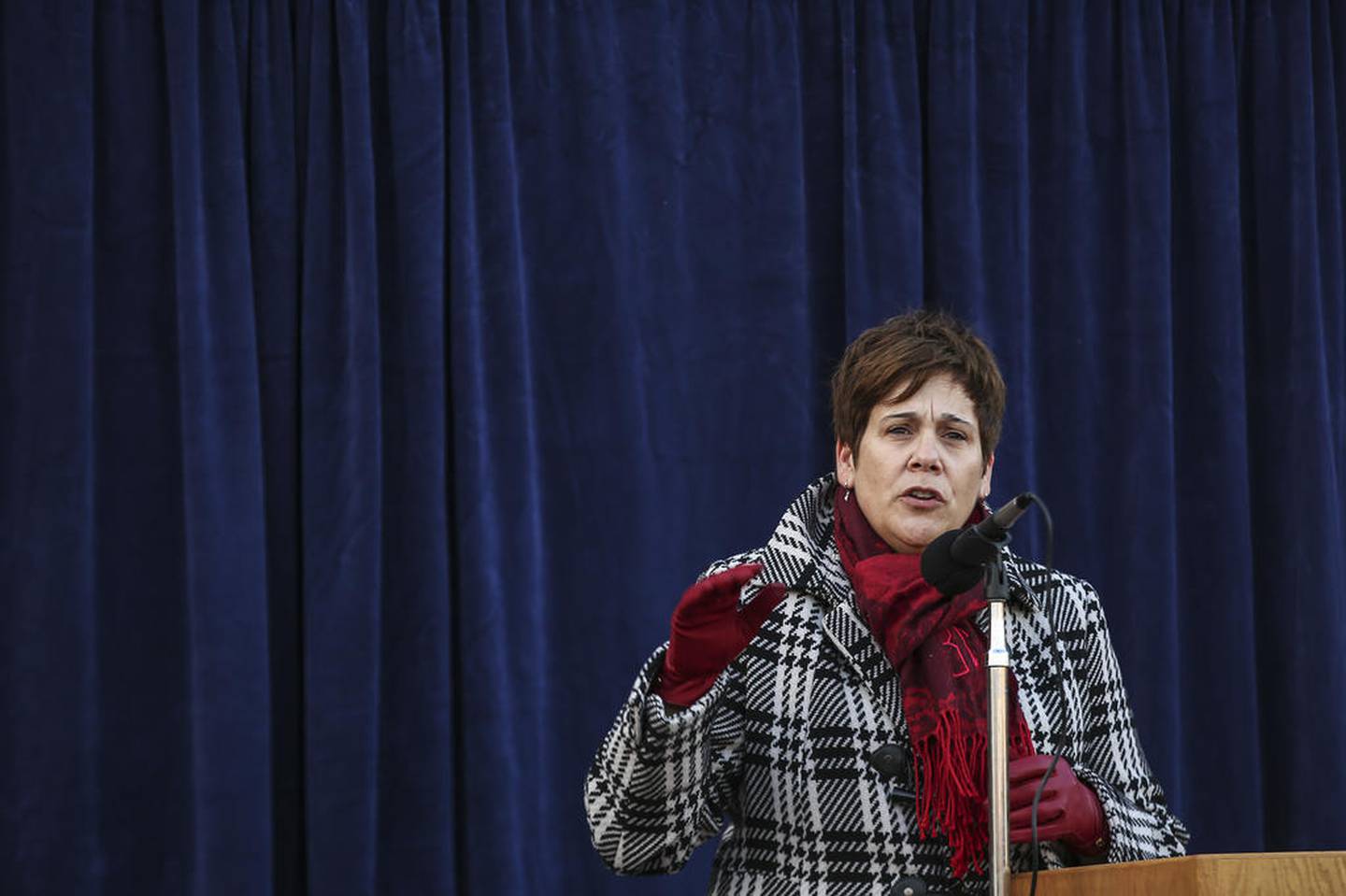 "It is imperative that our county board district boundaries align with our ever-changing demographics and accurately reflect the diversity of our communities," Bertino-Tarrant said. "I am confident that this map factors in the key growth areas and ensures an equitable spread of future county residents across several districts."
The board has been debating how to reapportion its district map as it has to every 10 years after the U.S. Census. An ad-hoc committee already voted to advance a new map that would maintain the board's 13-district, 26-member structure.
Those in favor of maintaining the existing structure have argued it best represents the county as both Republican and Democratic majorities have been voted in over the past decade.
Member Jim Moustis, R-Frankfort, said during Thursday's meeting that he felt Bertino-Tarrant's map proposal was motivated by partisan politics. He argued her map would lead to the loss of two Republican members giving Democrats a further advantage on the board.
"Now when I see that, I can't help but think there's a political component to that," he said. "It's not an accident."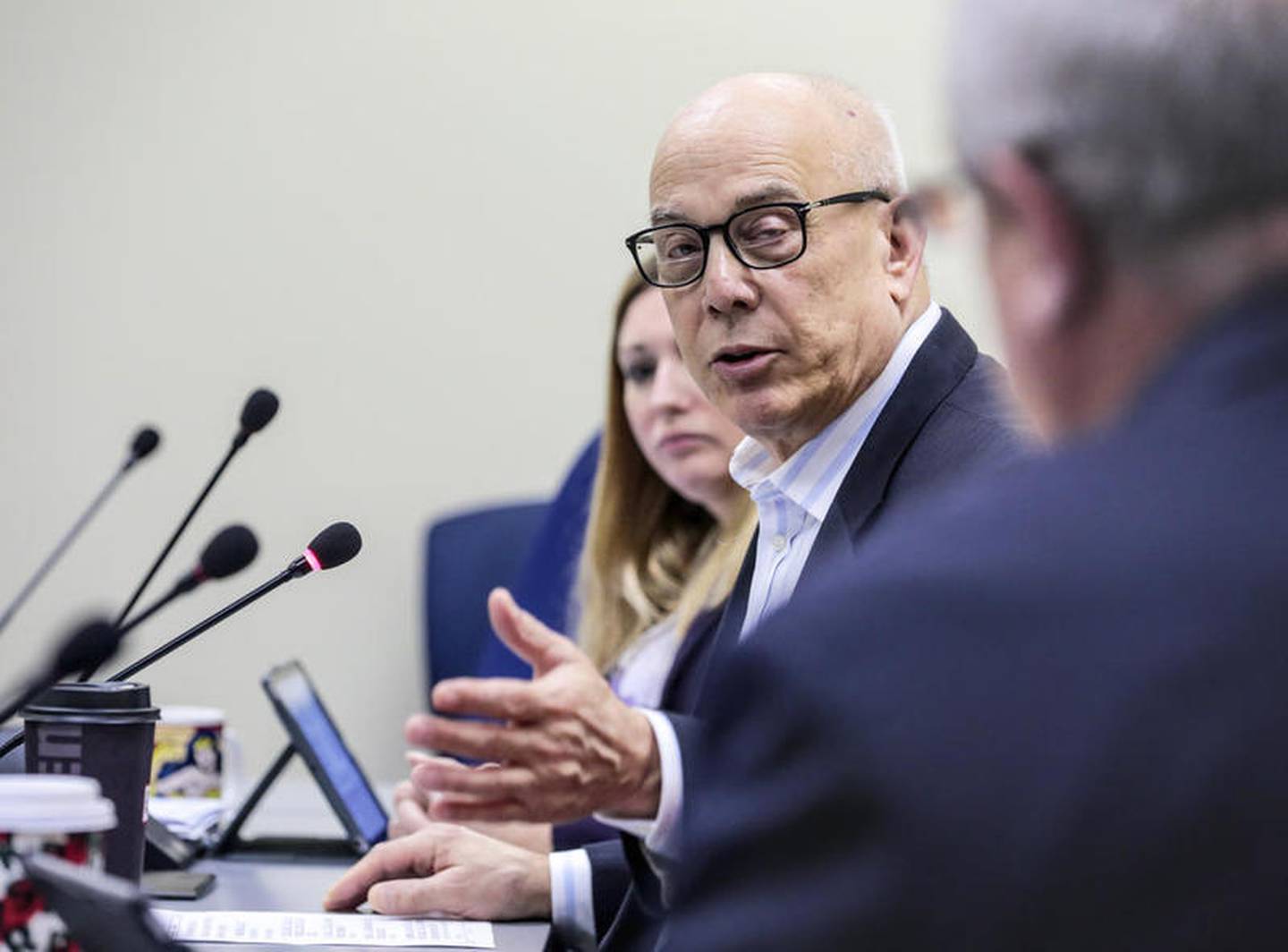 Bertino-Tarrant said in a statement her job was to present a map "based on the data, not on current member's mailing addresses."
She added, "Our map reflects where population growth has occurred and where it is projected to occur," and pointed out it's the board's responsibility to approve a new map.
All seats will be on the ballot in the 2022 election.
Other members argued for changing the structure, and early in the process proposed expanding the number of districts but having each be represented by one member.
That possibility was shot down when the Will County State's Attorney's Office informed the board state law required voters' approval to change from multi-member to single member districts.
The board was already crunched for time earlier this year, but a new law gave the county until essentially the end of the year to approve a new map.
Before officials became aware of the additional requirement, Bertino-Tarrant proposed a 17-district map with one member in each district, but later withdrew it.
The county will hold at least one public hearing on Bertino-Tarrant's map proposal within 21 days of her presenting it to the board.
The public can view an interactive version of the executive's map proposal at WillCountyIllinois.com/redistrictingmap.