Guy Rezzardi had just sampled a salsa sauce with peanuts in it at Salsa Fest in downtown Joliet on Friday.
"It's very good," said Rezzardi, of Joliet. "I've never had one with peanuts before. It's interesting."
That's what it was all about at the city's first Salsa Fest, where local restaurants gave out samplings of their salsa sauce while also selling tacos, burritos and more.
It's that kind of local flavor that makes many of the Mexican restaurants of Joliet special.

—  Steve Trafton, co-owner of The Dock restaurant
It also was an opportunity to find Mexican food from some of the smaller, independent restaurants of the city.
"I've seen the names, and I've seen the places, but I didn't go out of my way to try them," Christopher Ferro of Joliet said. "I would go to La Villa now that I've had one of their burritos."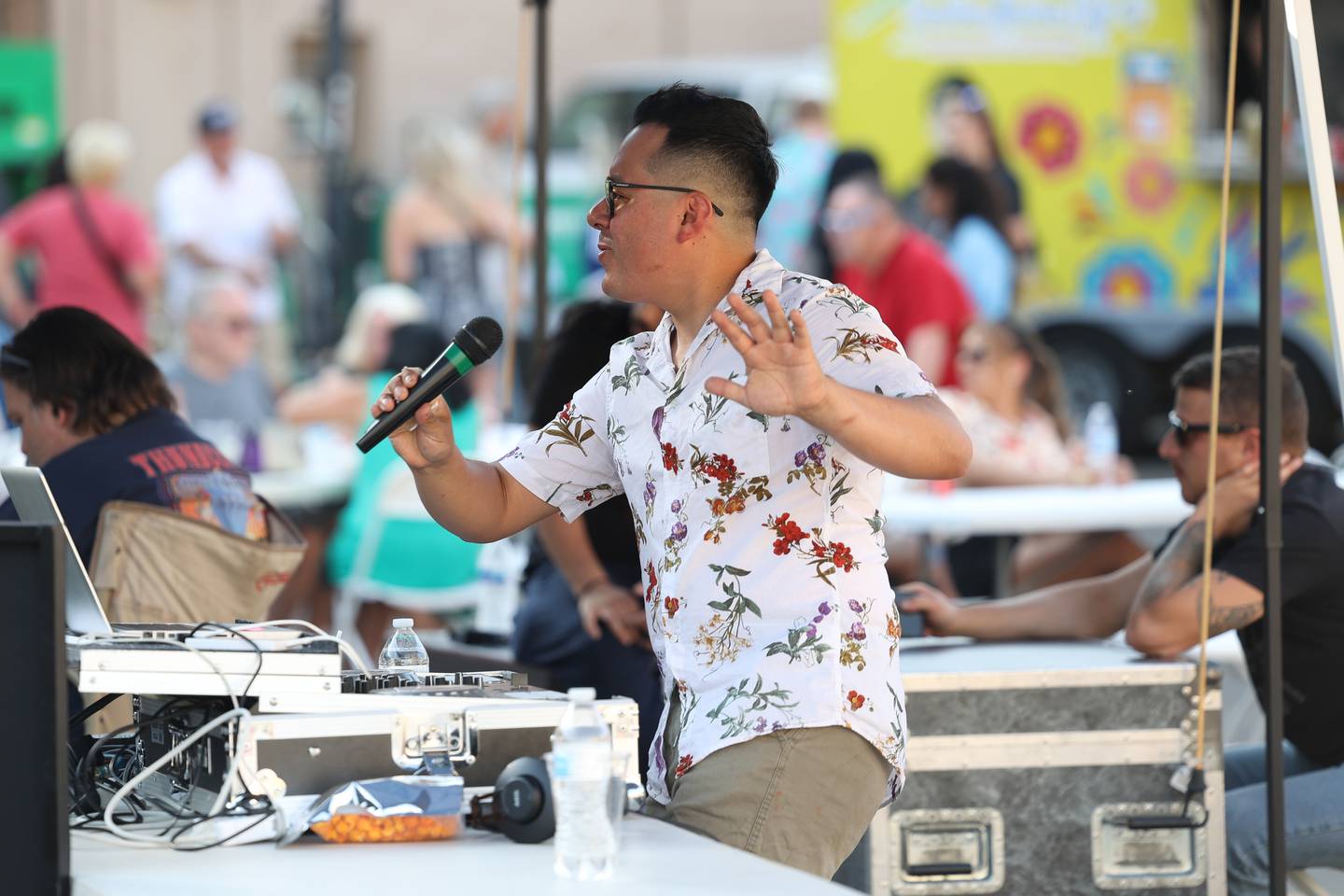 That's the kind of talk that Daria Martinez said she was hoping to hear as she and other La Villa employees set up their stand.
The restaurant at 324 Collins St. is less than two years old and still looking to establish its name.
"Everything is freshly made," Martinez said as she talked of the salsa sauce from La Villa. "All my tomatoes – we don't boil them. We put them on the flat grill, and we turn them and roast them until they're perfected."
The salsa sauce with peanuts was from the Sunshine Mexican Cafe stand, where co-owner Ruben Rodriguez was happily handing out samples from seven different salsa sauces.
"This is for the brave men," he told Rezzardi.
It's the peanuts that give the sauce its strong flavor, although the ingredients include peppers, pumpkin seeds and more, Rodriguez said. On the sweet side, Rodriguez had a pineapple sauce.
All the sauces come from Villa Juarez and San Luis, two cities in Mexico that are the hometowns of Rodriguez and his wife, Jessi, the other owner of the Sunshine Mexican Cafe.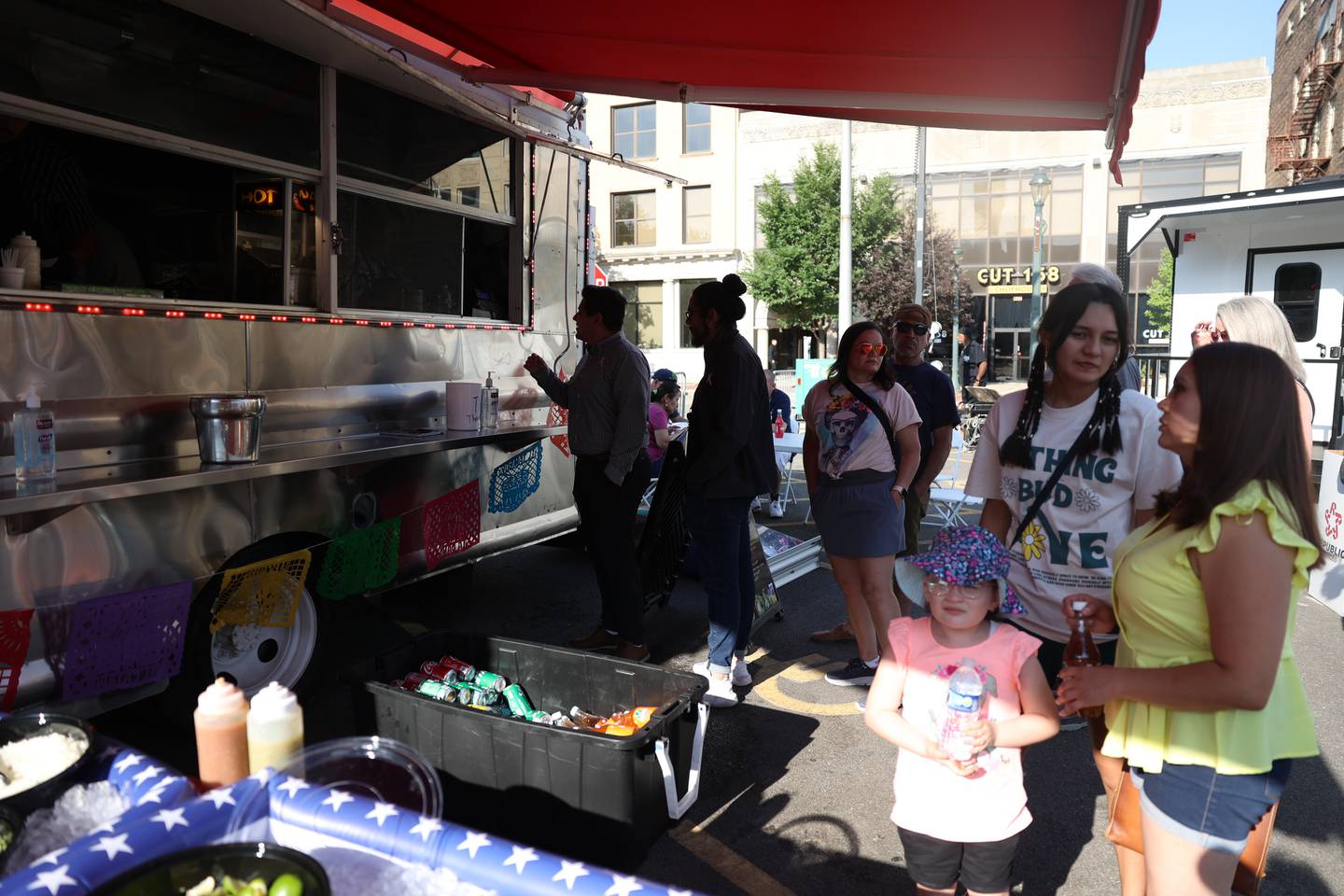 It's that kind of local flavor that makes many of the Mexican restaurants of Joliet special, said Steve Trafton, co-owner of The Dock, a restaurant located at the Inwood Athletic Club.
"I think it's so great to have them come out to a venue like this, and people can find out who they are," Trafton said.
The Dock had its margarita truck out and supplied the margaritas for the event.
Juan Guevara, a Joliet Central High School student who was part of a group of National Honor Society members who helped the Joliet City Center Partnership set up for Salsa Fest, said he was finding food he had not tried before.
"It's good exposure for the restaurants," Guevara said.
Janet Daily of Channahon was sampling some of the restaurants at Salsa Fest for the first time.
"It's nice that they have this here," she said. "You can try a lot of different restaurants."