A man charged with the 2016 Joliet Township murder of a U.S. Army veteran is seeking to be released from jail under the provisions of the SAFE-T Act.
On Sept. 21, attorneys for Amari Morgan, 25, of Joliet filed a motion to requesting Judge Vincent Cornelius release him from the Will County jail. Prosecutors with Will County State's Attorney Office are opposing his release.
Morgan has been in jail since March 11, 2016, on charges alleging his brother, Blaique Morgan, 26, and him were both responsible for the first-degree murder of Robert Bielec, 62.
On Nov. 14, 2022, Cornelius found Blaique Morgan guilty of Bielec's murder under the theory of accountability. Cornelius ruled that although Blaique Morgan did not deliver the death blow, he was still responsible for the actions of his brother, who is accused of killing Bielec with a baseball bat.
The Sept. 21 motion from Amari Morgan's attorney, Jeff Tomczak, cited the state statutes under the SAFE-T Act that said people in pretrial detention shall be entitled to a hearing on whether they should remain detained.
Tomczak's motion requested the hearing, which is slated for Thursday, to "determine the appropriate conditions of pretrial release."
Last Friday, prosecutors filed a petition to deny Amari Morgan's release from jail. The petition argued he poses a threat to the community and to the witnesses who testified at his brother's trial last year.
Blaique Morgan is serving a 27-year prison sentence and he was credited with already serving more than seven years in jail. His next parole date is 2043, when he'll be 46.
The investigation into Bielec's death began about 11 p.m. Jan. 7, 2016, when deputies from the Will County Sheriff's Office responded to a residence in the 1700 block of Houston Avenue in Joliet Township, according to the prosecutors' petition to deny Amari Morgan's release from jail.
The deputies found Bielec with "visible massive trauma" to his head and body, prosecutors said. Bielec was lying next to his vehicle in the driveway. He had a cigarette in one hand and his car keys in the other.
Notes that said, "You reap what you sow," were were also found at the scene.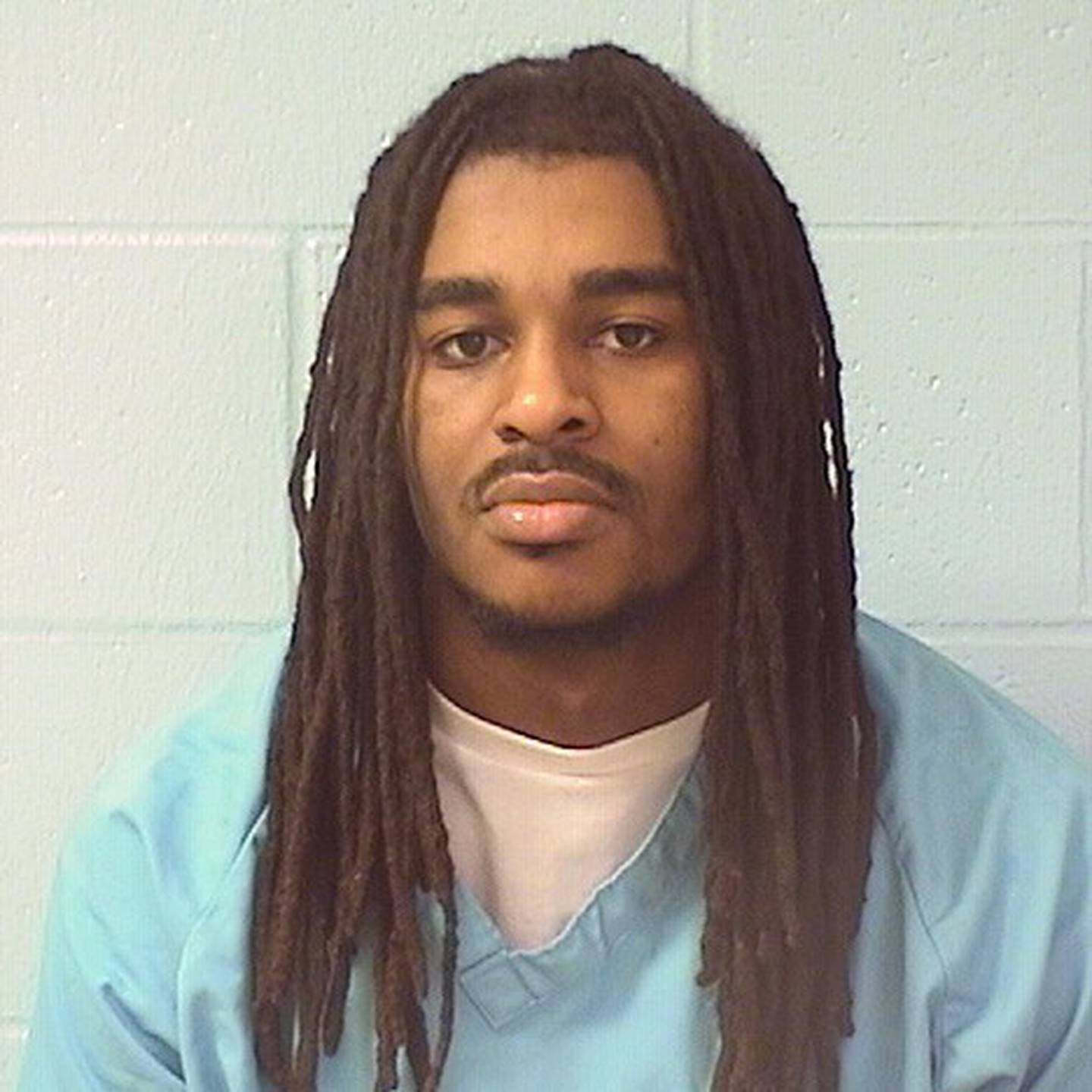 Amari and Blaique Morgan were next-door neighbors of Bielec for many years, prosecutors said. The "amicable relationship" between the neighbors had deteriorated, however.
In his interview with police, Blaique Morgan admitted to confronting Bielec with his brother on Jan. 7, 2016, prosecutors said. Blaique Morgan admitted to "grabbing" Bielec while Amari Morgan struck Bielec "multiple times with a baseball bat," prosecutors said.
"Blaique also admitted to disposing of he and Amari's shoes that had the victim's blood on them in his then-girlfriend's garbage after the fact," prosecutors said.
During Blaique Morgan's sentencing on June 23, he denied grabbing Bielec but apologized to his family. He said he "never intended anything bad to happen to Bob."
Cornelius said Blaique Morgan's attempts to hide and conceal evidence after Bielec's death were "significant considerations" when he decided to sentence him to 27 years in prison.
Cornelius also said that although Blaique Morgan was 19 at the time of the incident, he was the "bigger brother" and he could have been a "better bigger brother."