Former Joliet City Council member Jim McFarland lost his lawsuit against a former mayor and the city's inspector general, both of whom are considered immune to McFarland's defamation claims in the case by a judge.
On Wednesday, Grundy County Judge Gary Dobbs dismissed McFarland's March 23 lawsuit against former Joliet Mayor Bob O'Dekirk, Joliet Inspector General Sean Connolly and the city of Joliet.
McFarland's lawsuit claimed O'Dekirk and Connolly falsely accused him of participating in a criminal conspiracy against the O'Dekirk.
Connolly alleged in a March 1 report that McFarland, retired Joliet Police Chief Al Roechner and several others were part of a "cabal" that pressured former council member Don Dickinson into filing a false police report against O'Dekirk. McFarland's lawsuit claimed O'Dekirk "adopted" Connolly's report as "truth and stating facts" with his statements at a March 13 City Council meeting.
Dobbs ruled that O'Dekirk, Connolly and the City of Joliet are afforded immunity under the Illinois Local Governmental and Governmental Employees Tort Immunity Act.
Attorneys for O'Dekirk and the city argued in a June 23 motion that communications by mayors that are made within the scope of their duties are "absolutely privileged," or immune from defamation claims, under Illinois law.
"Absolute privilege represents a severe restriction on the right of the individual to be secure in their reputation, but for a good reason: 'officials of government should be free to exercise their duties without fear of potential civil liability,'" said attorney Stephen DiNolfo, while citing a past legal opinion on the issue.
McFarland's attorney, John Schrock, said he is considering appealing Dobbs' ruling that Connolly has immunity in the case.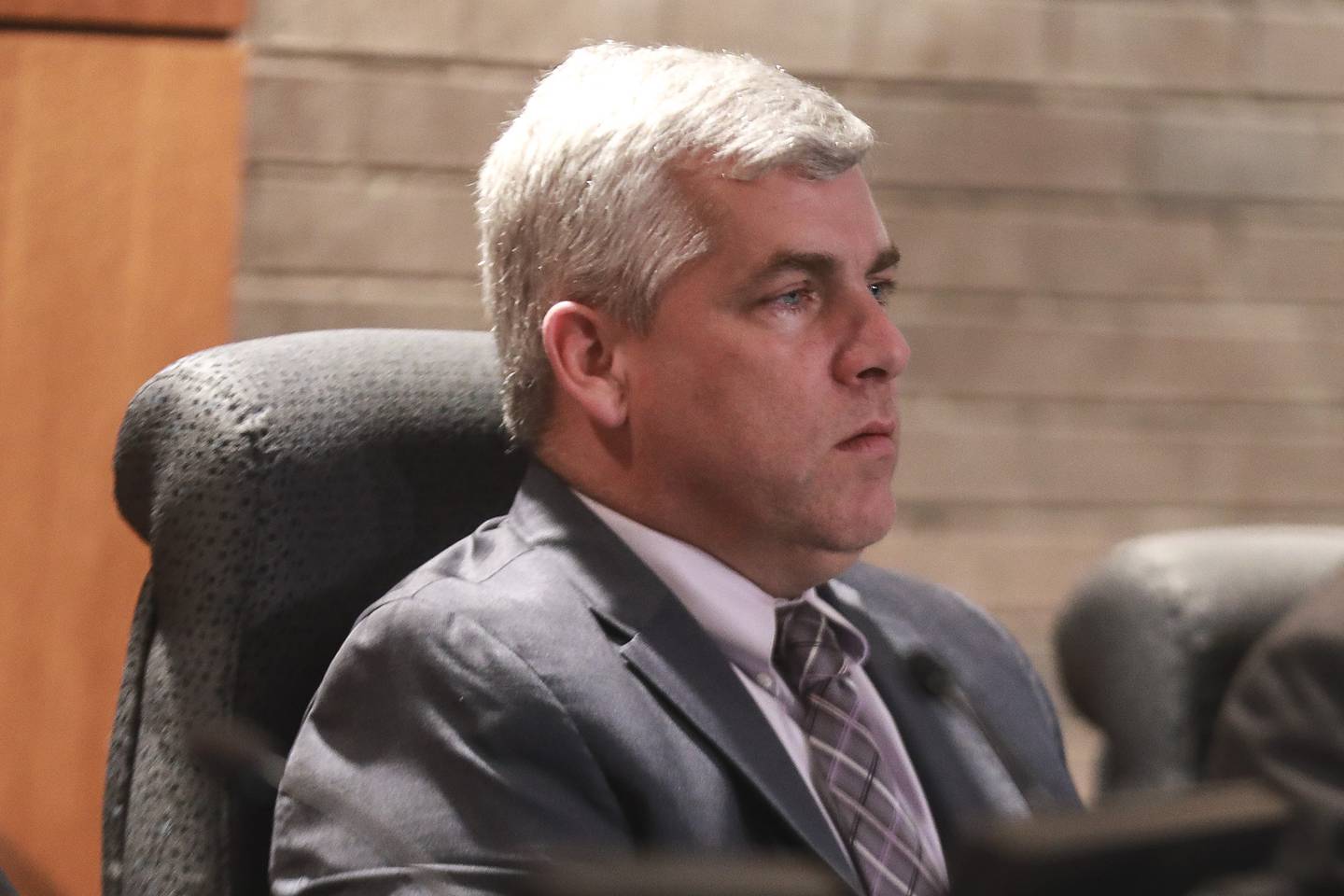 Connolly is facing legal challenges from both Will County State's Attorney James Glasgow and Illinois Attorney General Kwame Raoul in a separate case where Connolly is suing the Illinois State Police. Glasgow's staff has asserted Connolly's office is unconstitutional, while Raoul's staff claim Connolly has no power to file lawsuits or subpoena state agencies.
Dobbs' decision followed a court hearing Wednesday that lasted about 15 or so minutes on the 10th floor of the Will County Courthouse. Neither O'Dekirk nor Connolly were present. McFarland arrived in the middle of the hearing.
During the hearing, Schrock conceded that O'Dekirk has immunity from McFarland's defamation claims but the same was not true with Connolly and the city.
Schrock argued Connolly has no immunity because he was not properly retained by the city manager, whom Schrock said is the "administrative head" of Joliet's government.
"His office as inspector general is a nullity," Schrock said.
However, Dobbs told Shrock that no court has made any finding that Connolly's position is void.
"I'm not going to reach that point because that's not before me," he said.
Connolly's attorney, Patrick Walsh, said McFarland knows or should know that Connolly was legitimately appointed by the Joliet City Council as the inspector general in a 7-1 vote. Council member Pat Mudron was the lone dissenting vote.
Dobbs presided over the McFarland case following a request from Will County Chief Judge Dan Kennedy to the Illinois Supreme Court. Kennedy asked that a judge from outside of Will County preside over the case.
It was not clear why Kennedy made the request. Kennedy was interviewed by Illinois State Police in their investigation of Dickinson and O'Dekirk but he did not have any apparent connection to the case, according to police reports obtained by the Herald-News in response to a Freedom of Information Act request.
Dickinson was charged last year with attempted obstruction of justice by filing a false police report against O'Dekirk, which was later amended to attempted disorderly conduct and ultimately dismissed in November 2022.