A Joliet inspector general report has recommended official misconduct charges be pursued against former Police Chief Al Roechner and Deputy Chief Marc Reid.
The report, which was posted on the city's website on Wednesday, focuses on the 2020 police report former Council Member Donald "Duck" Dickinson filed accusing Mayor Bob O'Dekirk of intimidation involving the potential disclosure of cellphone photos of Dickinson's genitalia.
Inspector General Sean Connolly also recommended the City Council reprimand and censure Council Member Pat Mudron for an alleged role in what the report called a "conspiracy" to damage O'Dekirk's reputation.
The report also alleged that former Herald-News Editor Joe Hosey attended a meeting at Roechner's home in November 2020 – during which a charge against the mayor was discussed and a police report was filed – and then writing a story on the allegation the next day when Dickinson provided a copy of the report.
Connelly also recommended the City Council "publicly condemn" former Council Member Jim McFarland for having an alleged role in the matter.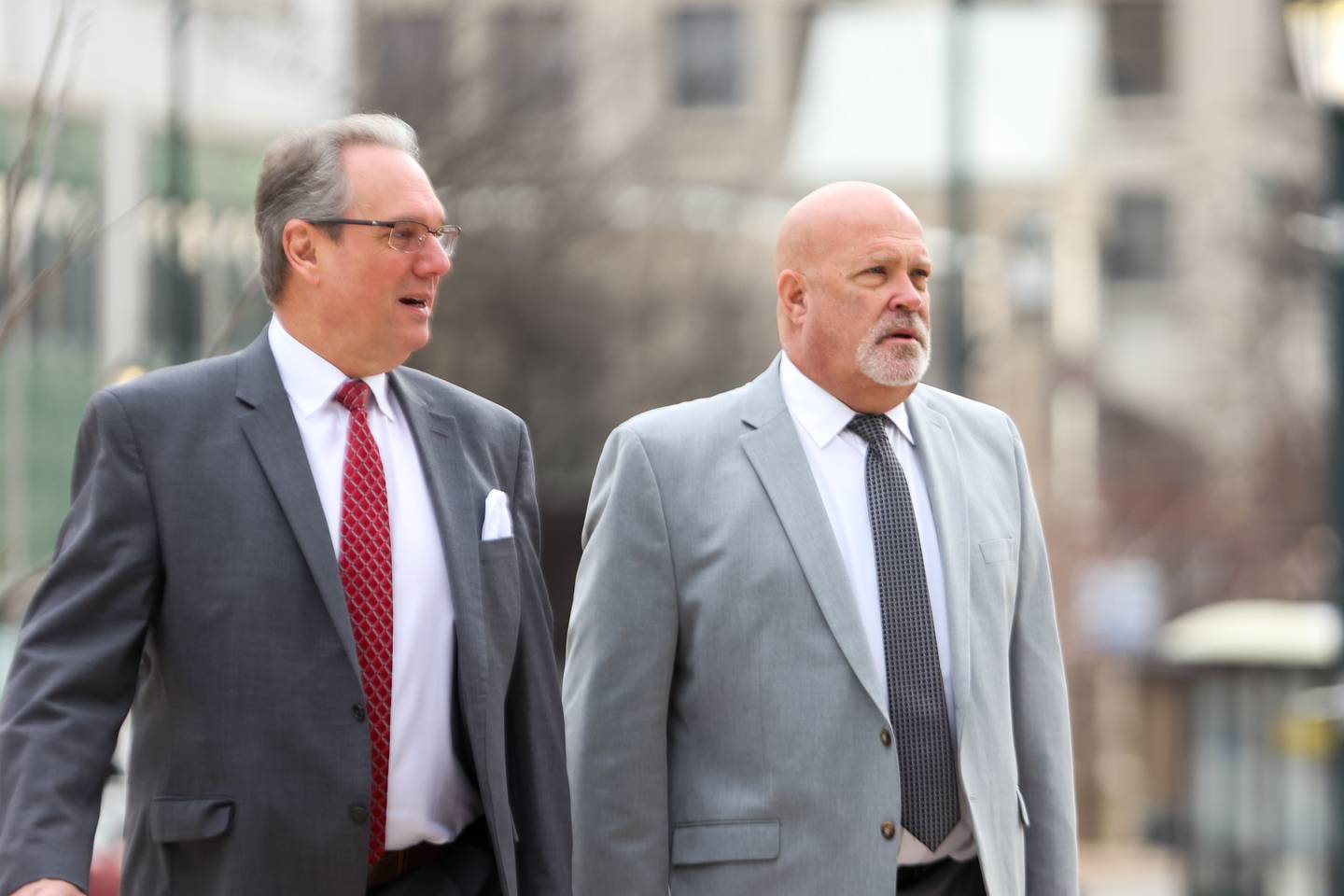 "It is clear, the goal of this cabal was to damage the reputation of their political rival, Mayor O'Dekirk," the report states. "To perpetuate this fraud, Roechner, Mudron and McFarland pressured Dickinson into filing an incident report against Mayor O'Dekirk containing information Dickinson, Roechner and Reid knew was false."
The report was released nearly five weeks before the April 4 consolidated election in which O'Dekirk and Mudron are on the ballot seeking reelection.
O'Dekirk appoints the inspector general with approval from the council. Connolly's appointment was approved by a 7-1 council vote with Mudron being the one council member voting against him.
According to the report, Dickinson when interviewed for the investigation about the gathering at Roechner's house, "agreed that the purpose of the meeting was to develop a plan or strategy to damage and smear Mayor O'Dekirk."
Connolly did not recommend any legal actions against Dickinson, who previously faced misdemeanor charges for allegedly providing false information to police. Those charges were dismissed.
The city inspector general cannot bring criminal charges against Roechner and Reid. Connolly recommended that the Illinois Attorney General's Office pursue the case.
O'Dekirk when asked for a comment focused on The Herald-News' coverage of the incident.
"It's been 2.5 years," O'Dekirk said. "I'm waiting for your paper to do the right thing and admit that they wrote nothing but lies."
The inspector general report this week marked the second inspector general one critical of Mudron since early February. Connolly, a private attorney hired to serve as the city's inspector general in February 2022, also filed reports on Mudron's insurance business with the Rialto Square Theatre and Joliet Area Historical Museum in August.
Mudron on Thursday said he had not yet read the report.
Asked about the characterization of the meeting at Roechner's house as a conspiracy to file a false report against O'Dekirk, Mudron said, "A lot of inaccuracies there. I'll probably just wait until I read the whole report, and then I'll make some comments to you."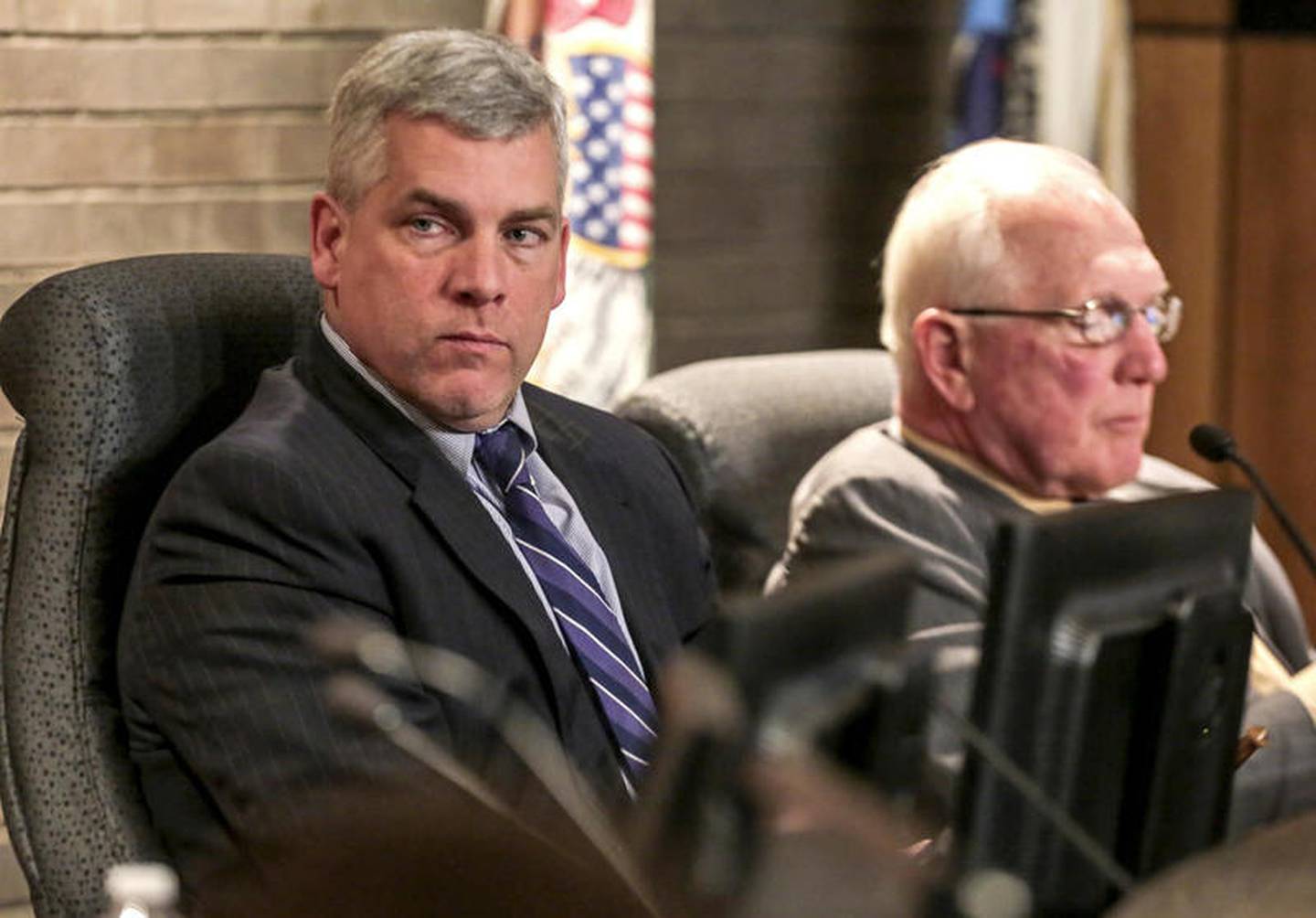 Elwood Police Chief Fred Hayes, a former Joliet police chief, said the information in the report has been referred to the U.S. Attorney's Office, the FBI, the Will County State's Attorney's Office and the office of the special prosecutor.
Reid, now a police commander in Elwood, was a sergeant in Joliet when Hayes was chief.
Asked if after reading the inspector general report, he would reconsider having Reid on his staff, Hayes said, "Absolutely not."
"I find Mr. Reid the most ethically principled and honest person I ever met," he said. "He is completely 100% in the right here."
Hayes said he knows the Dickinson matter has been referred to federal authorities and the state's attorney after talking with officials from those agencies.
"There is no factual basis for any charges," he said. "I know that the principle parties mentioned in Connolly's report have been cooperating with federal officials."
Reid and Roechner could not be reached for comment.
McFarland emailed a statement saying a state police report contradicts allegations that he was at the meeting at Rochener's house.
"The allegations against me are obviously false and a fair report would question why they are being fabricated and repeated, especially now," McFarland said in the email.
Connolly also recommended that the Illinois Law Enforcement Standards and Training Board investigate Reid for possible revocation of his police certification, that would prevent him from working as a police officer.
His report also points out that, if convicted of felonies for official misconduct, Reid could lose his $145,000 annual pension from Joliet and Roechner could lose his $160,000 annual pension.
The report quotes extensively from retired Illinois State Police Lt. Samuel Thomas, whom it said led the investigation into the Dickinson matter. Joliet police referred the investigation to state police.
"Lieutenant Thomas is upset that Roechner and Reid were never charged in this case," the report states. "He said there was ample 'hard evidence' to support criminal charges against both Roechner and Reid, including text, email and telephone messages. In Lieutenant Thomas' opinion, Dickinson was the 'fall guy' and the last person who should have been charged."
Thomas alleged that Reid had Dickinson's cellphone and had data removed from the thumb drive before turning it over to state police investigators.
Dickinson at a council meeting on Nov. 2, 2020, the same day that as the date of the police report alleging intimidation by the mayor, read a statement saying he had been subject to harassment and blackmail over a personal relationship. He did not return to another council meeting and resigned on Nov. 20, 2020.
Dickinson would not comment on the inspector general report, his attorney Frank Andreano said.