A former Joliet city council member's defamation lawsuit against the outgoing mayor and inspector general has been inexplicably pulled away from the Will County judiciary and assigned to a Grundy County judge.
Will County Chief Judge Dan Kennedy had requested a judge of another judicial circuit in Illinois be assigned to the case where former council member James McFarland is suing outgoing Joliet Mayor Bob O'Dekirk and Joliet Inspector General Sean Connolly over claims the two men falsely accused McFarland of participating in a criminal conspiracy against O'Dekirk.
Kennedy's request was granted in a March 27 order signed by Mary Jane Theis, chief justice of the Illinois Supreme Court, who then selected Chris Ryan, chief judge of the 13th Judicial Circuit, to assign McFarland's lawsuit to a judge in his circuit, according to a copy of the order provided by state Supreme Court spokesman Chris Bonjean.
Ryan notified Kennedy in a letter dated March 31 that Grundy County Judge Gary Dobbs, a former public defender, will handle the McFarland case. Grundy County is one of three counties covered by the 13th Judicial Circuit.
The latest development in the case came as a surprise to at least two attorneys on the case, McFarland's attorney John Schrock and Connolly's attorney, Patrick Walsh. Attorneys for O'Dekirk and the city did not respond to a call and message.
"I wasn't even aware of it," Walsh said Wednesday.
While Ryan's letter to Kennedy and order assigning Dobbs to the case was made on March 31, the order did not appear in the court docket until some time this week. Those entries on the docket were dated April 6.
It was not clear why Kennedy requested the McFarland case be heard by a judge outside Will County. He did not respond to a message and call as of Thursday.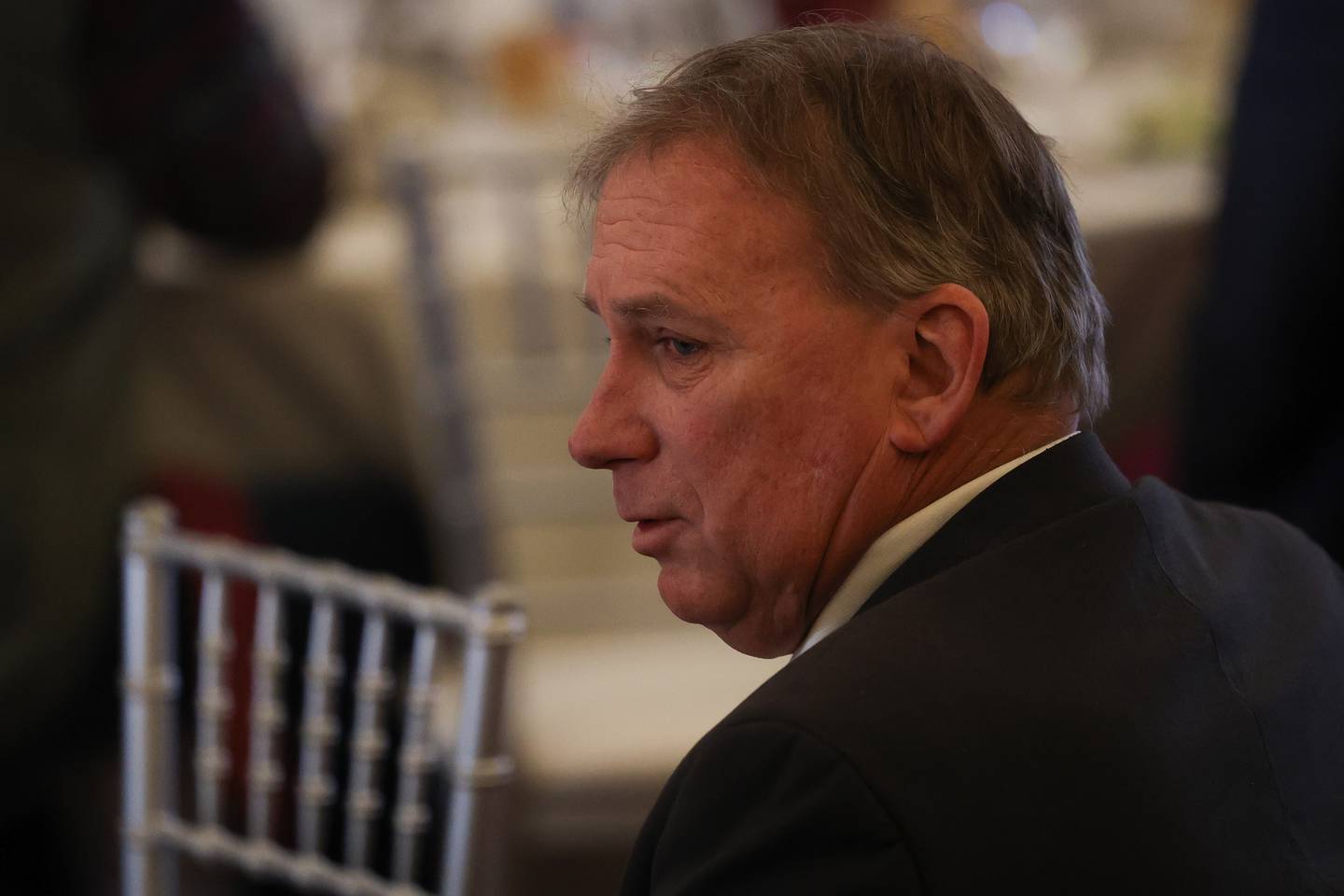 Kennedy himself was interviewed by Illinois State Police in their investigation of former Joliet City Council member Don Dickinson and O'Dekirk, according to police reports obtained by The Herald-News in a Freedom of Information Act request.
Dickinson claimed he heard from McFarland that he learned from Kennedy at a party he hosted at his residence on Oct. 30, 2020, that O'Dekirk was sent nude photos of Dickinson, police reports show.
However, Kennedy told state police he did not have a party at his residence on Oct. 30, 2020, and that he had not seen nor had any knowledge of any photos of a sensitive nature regarding Dickinson, police reports show.
Dickinson was charged last year with attempted obstruction of justice by filing a false police report against O'Dekirk, which was later amended to attempted disorderly conduct and ultimately dismissed in November 2022.
Kennedy had recused himself from Glasgow's Dec. 30, 2020, motion to appoint a special prosecutor to Dickinson's case but he did not say why, according to court transcripts. Former Will County Chief Judge Richard Schoenstedt approved the motion.
Peter Wilkes, one of Glasgow's prosecutors, said state police examined Dickinson's phone and saw "some text messages or at least one text message" sent by Dickinson to Glasgow and there was "no subject matter, or no content that was said," court transcripts show.
Wilkes said Glasgow anticipated that state police would interview him regarding the "so-called text message."
"[Dickinson], according to the state police, had sent some type of text message to the state's attorney at some point before, it was in late October [2020], I believe, if I am not mistaken," Wilkes said in the transcripts.