An explosive report from the City of Joliet's inspector general is having a ripple effect on at least one case in Will County over a homicide in 2020.
Joliet Police Detective Jeff German is the only apparent connection between a 2020 first-degree murder case against Dartavius Payton, 27, of Joliet, and Inspector General Sean Connolly's report regarding an alleged conspiracy against Joliet Mayor Bob O'Dekirk.
German is one of the detectives who took part in the investigation of Payton for his alleged role in the slaying of 20-year-old Todd Taylor on April 28, 2020. Payton has been charged with Taylor's murder and German is expected to testify at the trial, which has not been scheduled.
Payton's attorney, Jeff Tomczak, is seeking to cross-examine German over the Connolly report. Tomczak filed, as an exhibit, a version of Connolly report that is dated Feb. 26. The report released to the public is dated March 1.
Connolly did not make any findings of fault on German's part in his report that alleged there was a conspiracy by retired Joliet Police Chief Al Roechner and others to file a false police report against O'Dekirk.
In a motion filed Thursday, Tomczak claimed otherwise.
Tomczak's motion alleged German, in cooperation with Roechner and his former deputy chief Marc Reid, participated in a "conspiracy to falsify evidence, deceive and obstruct the Illinois State Police in an [ongoing] investigation."
Tomczak's motion argued the allegations in the Connolly report against German "raise the reasonable inference that his testimony might be influenced by interest, bias or motive to testify favorably for the People to avoid arrest, prosecutions or disciplinary actions."
Tomczak had represented O'Dekirk during the Illinois State Police investigation of allegations that O'Dekirk was possibly blackmailing former councilman Don "Duck" Dickinson. Dickinson was instead charged with filing a false report, which was later dismissed.
Tomczak also represented O'Dekirk in another state police investigation over a May 31, 2020 altercation that resulted in no charges against the mayor.
A call and message to German has not been immediately returned on Friday. Representatives of the Will County State's Attorney's Office have not responded to a message.
The motion may have a hearing on Monday before Judge Dave Carlson.
On the same day, a special city council meeting will be held on the Connolly report. At a council meeting on Tuesday, O'Dekirk said, "The truth is going to come out, the whole truth about what happened here is going to come out."
"And I welcome the day that that happens," he said.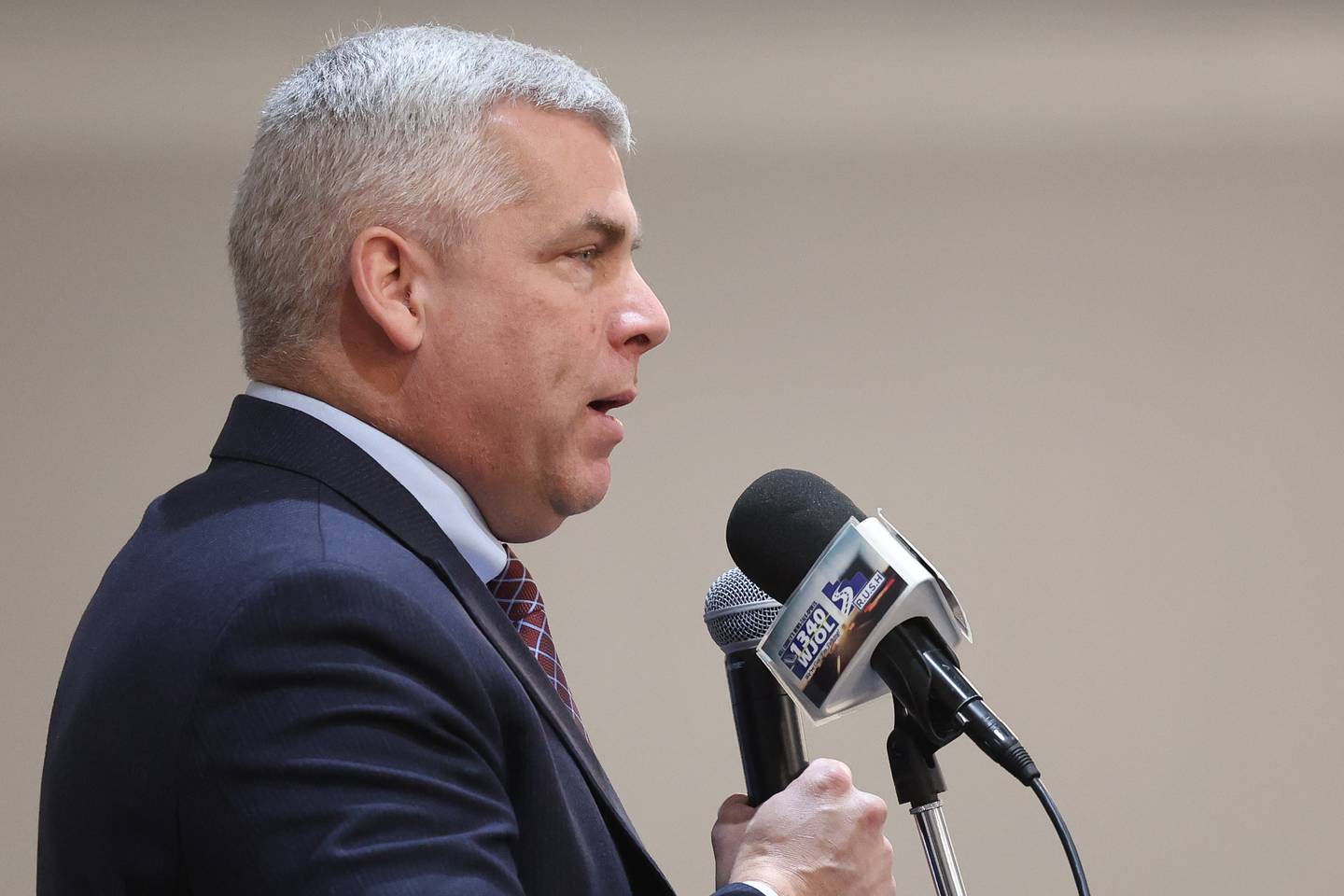 According to state police reports, Reid told investigators that Dickinson gave him permission to allow for a forensic extraction of his cellphone, which was done by German. After the forensic extraction was completed, Reid then told German he was the only person to examine the material on Dickinson's phone, the reports said.
Connolly's report said Reid had selected what information from Dickinson's phone he wanted to submit to state police and never turned over the phone to them.
While Connolly recommended criminal charges against Roechenr and Reid, he made no such recommendation for German. Neither did he recommend any other punishment for him either.