STERLING – Keeping lines of communication open, collaboration with local and regional entities and encouraging community involvement were among the themes cited by Sterling's three mayoral hopefuls at Tuesday's candidates' forum.
Likewise, they all had similar priorities for their role as mayor: creating more affordable, making infrastructure improvements, shepherding the Riverfront project, promoting economic development and maintaining and strengthening ties with existing small businesses.
In fact, what seemed to separate the three the most was their level of experience.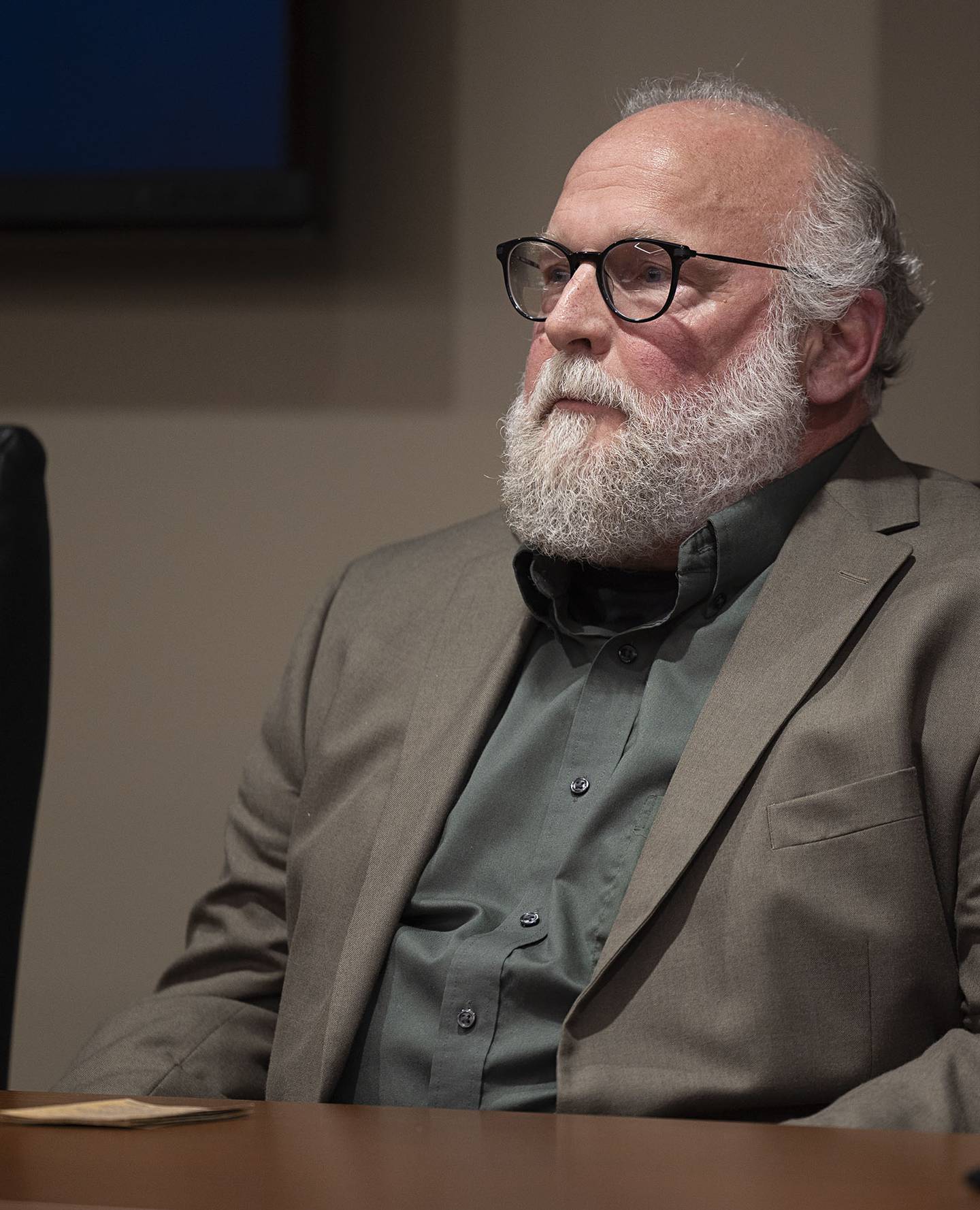 Jim Wise, 62 and a Sterling native, now retired, arguably has the most: 20 years as a city official – six years as a Sterling alderman-at-large starting in 2017, a year as village administrator in Cherry Valley from 2013 to 2014, two years as Morrison's city administrator from 2011 to 2013, and 11 years as an alderman in Belvidere from 1997 to 2008.
He's watched and learned from the best, Wise said many times Tuesday, referring to outgoing Mayor Skip Lee, and said he also pledges to make himself available at City Hall full time.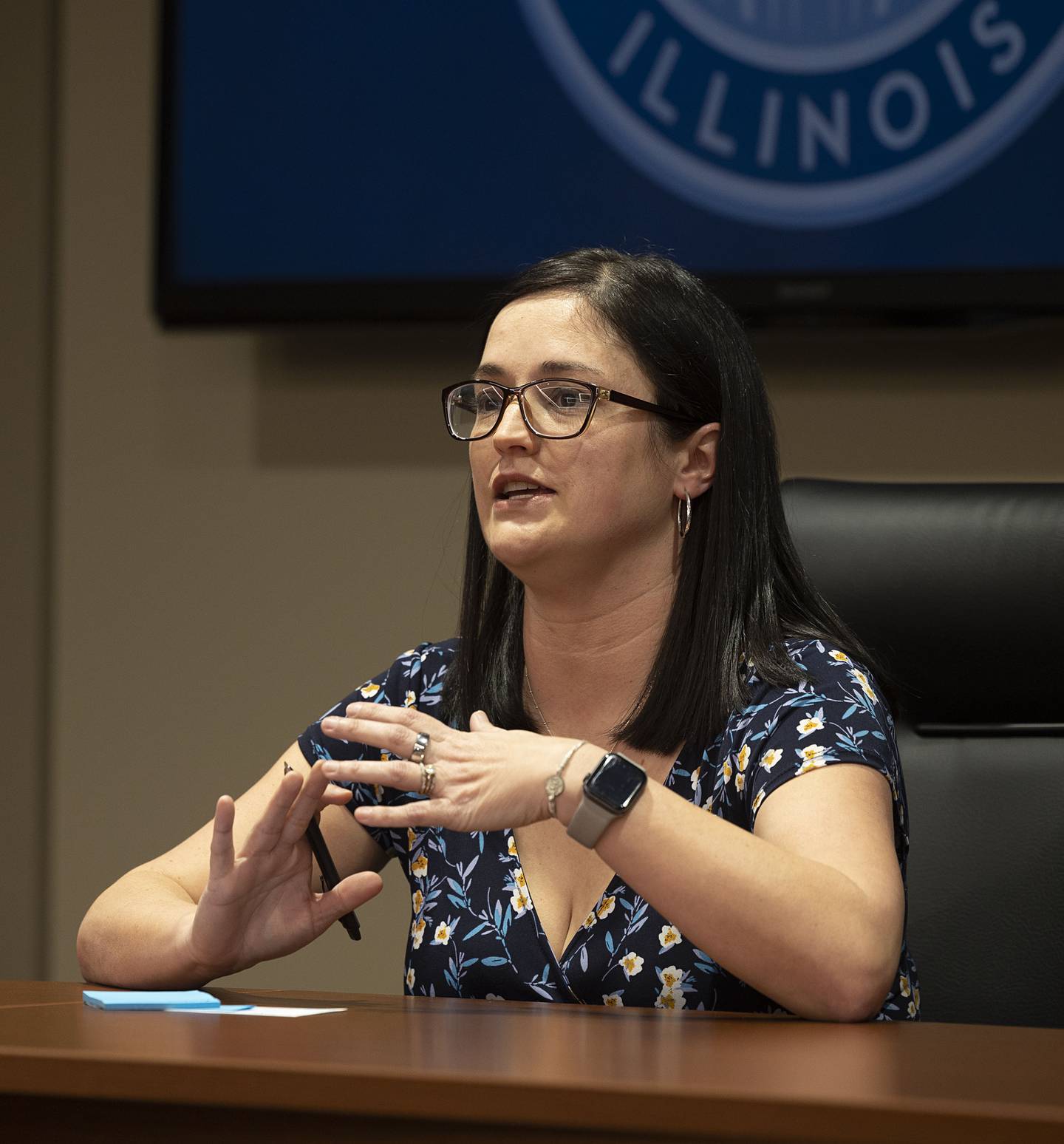 Diana (Vasquez) Merdian, 38, also a Sterling native, is the family education and support services coordinator at the Regional Office of Education, where she's worked since 2018. She also owns VasMer Early Childhood Education Consulting Services.
Before the ROE, Merdian worked at the Lee County Health Department for four years and at and CGH Medical Center for a year before that.
She's a 2003 graduate of Newman Central Catholic High School, Sauk Valley Community College and Ashford University in Clinton, Iowa. She sought the Ward One post in 2015, losing to incumbent Retha Elston.
She served on the Sterling Riverfront Focus Group and now is a member of Friends of the Sterling Riverfront. She's also a member of the Early Childhood Community Based Early Childhood Expansion Project in Lee, Ogle, Whiteside counties
Merdian also served on the board of directors at Home of Hope Cancer Wellness Center, and is a member of the Sauk Valley STARS Early Childhood Coalition the IRIS Community Referral System , the Ogle County Coalition that cares, the Whiteside County Healthier Communities Partnership Raising Illinois Home Visiting Work Group.
Merdian advocates for students and families in her position at the ROE, and she plans to carry that effort over to the job as mayor, she said.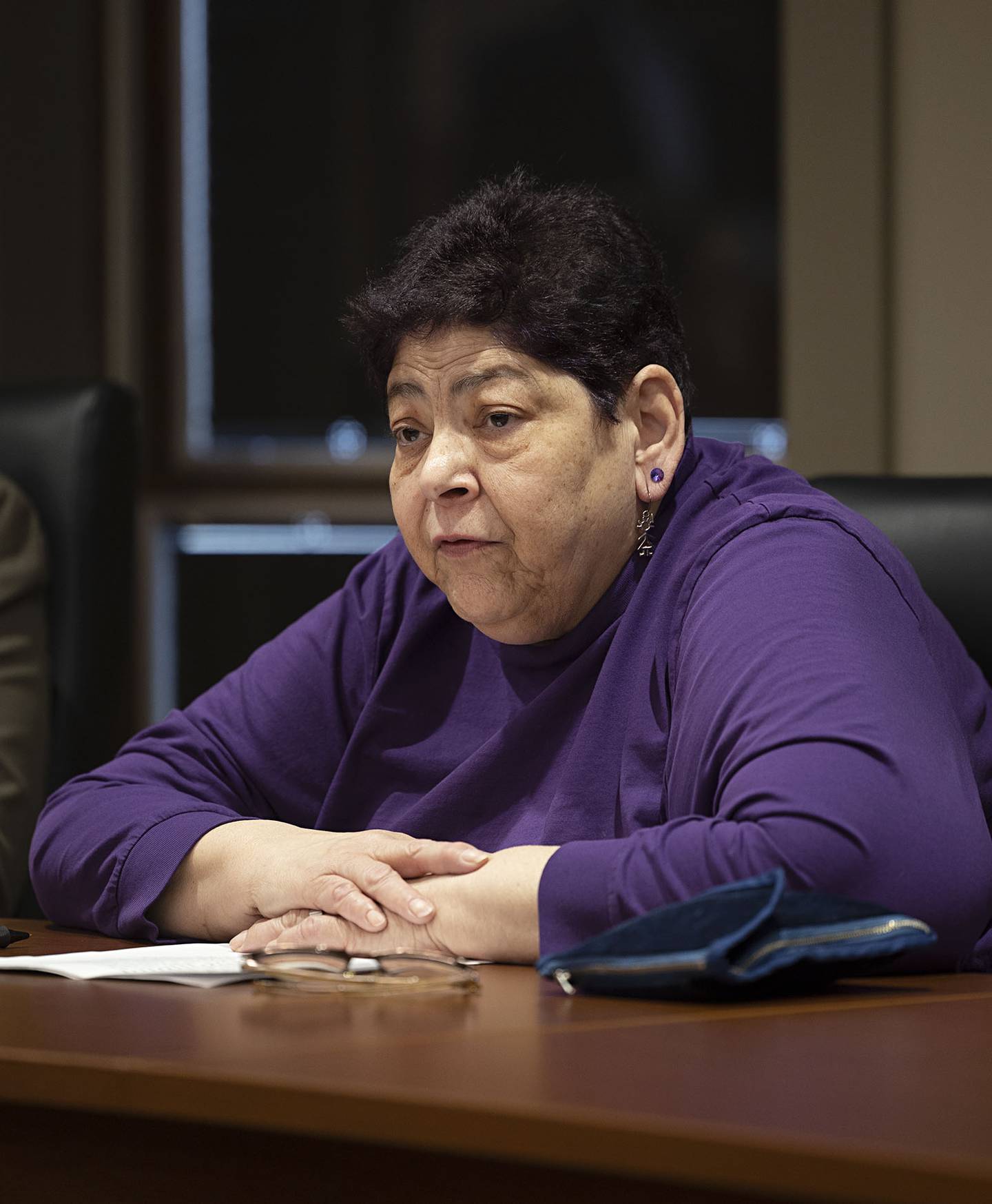 Mary K. Carlson, 63, grew up in Rochelle, lived the past 26 years in Sterling and five years before that in Rock Falls.
Carlson retired as a reporter/news/agriculture director for WSDR after almost 24 years at the local radio station. Covering the City Council was among her duties.
She has done volunteer work for many local organizations, among them the Whiteside Area Healthier Communities Partnership, the Salvation Army, Lets Feed Our Children, the Northwestern Center for Independent Living, and Relay for Life.
She wants to be mayor so she can "build on the many successes the city has had," Carlson said, and also to expand on existing partnerships and making new ones.
The forum was recorded in two parts and can be viewed on the Chamber's Facebook page.
The consolidated election is April 4.
The mayor's forum, which is nonpartisan, is available to view at https://tinyurl.com/3hzetk8z.
Candidates for the city's four ward seats are running unopposed., although the Ward Two candidate, who will be new to the council, spoke briefly.
City Council race
All four candidates are running unopposed in their respective wards. Three – Retha Elston, 1st Ward, Josh Johnson, 3rd Ward, and Joseph Martin, 4th Ward – are incumbents. Joe Strabala-Bright will be new to the council, replacing alderwoman Christine Wilen, who has served since 2015.
There also are two aldermen-at-large, Wise and Kaitlyn Ekquist. If Wise wins the mayor's race, someone will be appointed to fill his seat until the term ends in 2025.
Strabala-Bright has been with Sauk Valley Community College since November 2014, most recently as Dean of Student Services, a position he's held since February 2022. For five years before that, he was the school's director of research and planning.
As a council member, his priorities will be maintaining and improving the town's infrastructure, supporting and promoting the downtown, and helping to ensure riverfront redevelopment preserves the area's history and manufacturing heritage while creating a welcoming space for users.
The forum, sponsored by the Sauk Valley Area Chamber of Commerce, also featured Sterling School Board candidates, many of whom also are running in contested races.