AMBOY – When the Regional Office of Education 47 launched its Nexus program in 2021, the Amboy school district was quick to sign up.
The program's objective, explains program coordinator Diana Merdian, was to help bring stability to families – many of them homeless, others affected by recent trauma – by connecting them with resources and services so the children could attend school without being burdened by those concerns.
What started in Amboy as a COVID-19 stopgap has grown. It serves 18 of 24 public schools in Lee, Whiteside and Ogle counties, and has helped provide support and connections for 275 families over the last two years.
Those efforts were recognized with a meritorious service designation by the Illinois State Board of Education, which released its list of Those Who Excel and its Teacher of the Year finalists on Thursday.
"What we do is actually very little directly with the students," Merdian said. "We work mainly with the parents. And sometimes it can be something as extreme as housing."
But sometimes it's just her or her two team members – Michelle Elmendorf or Jessica Faivre – being a positive presence, connecting the family to the appropriate government services or delivering diapers to a family struggling just to scrape together gas money.
"There's really nothing that we won't attempt to help a family with," Merdian said.
In 2021-22 alone, the program assisted 21 families in Lee County, 41 in Ogle County and 69 in Whiteside County.
The program was nominated based on Amboy's initial signing on and the testimony of an Amboy parent. One of the program's hallmarks is a strict adherence to privacy; family names are never disclosed.
It's helping make students' lives more stable that encouraged Amboy Superintendent Joshua Nichols to sign on.
"That's the goal," Nichols said. "There's so many resources in our area, and getting people to connect to them is what I really appreciate about this program."
Merdian and Elmendorf joined the Amboy administrators in the afternoon to share the news about the ISBE recognition. Merdian said it is a genuine validation of a program that keeps busy. While driving over to Amboy, she fielded additional referrals. "The whole school year, so far, we're at 3,650 contacts," she said. "So we're very, very busy. There's only three of us."
She said the addition of Sterling Public Schools, which is Whiteside County's largest school district, to the program this semester may require additional hiring.
But it is programs like Amboy, a rural school district with 721 students, which can be helped by Nexus and similar efforts. The student body is 43.6% low income and 12% on individual education programs. The district's mobility rate – moving in and out of the district – is at 9.4%, which is above the state average.
"In our smaller rural communities, the school is the biggest organization in that community," Merdian said, going on to say that Nexus helps struggling families see schools as "reliable and trusted hubs" and also fills the gap "so that the schools don't have to carry that whole brunt on themselves."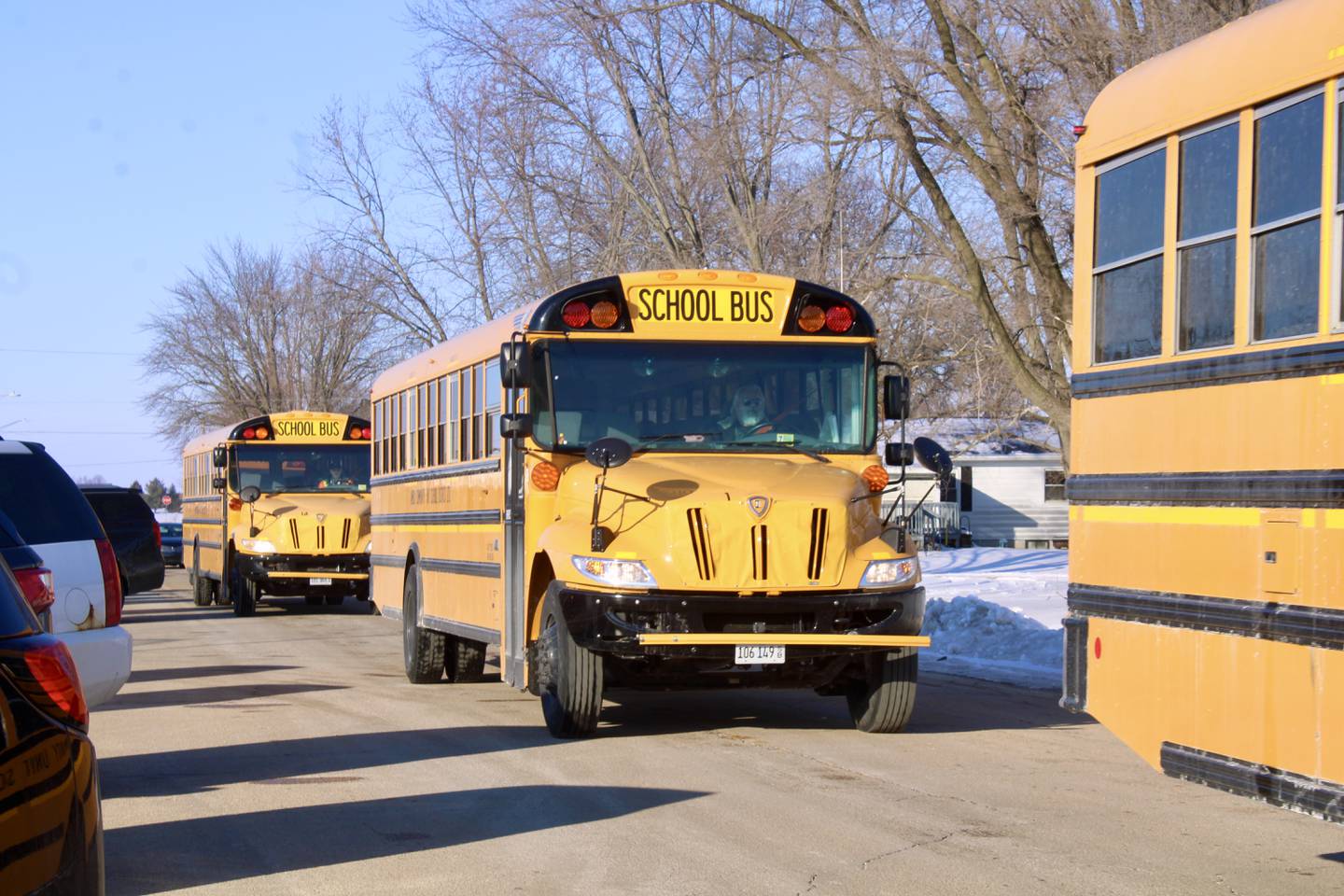 Those Who Excel
Other Sauk Valley educators and entities that earned commendation from the ISBE were:
Barbara Ritchie, an education support person for West Carroll Community Unit School District 314.
Cara Roberts, teacher at Byron Community Unit School District 226.
Joseph Mullikin, administrator at Meridian Community Unit School District 223.
Teacher Katie Groharing, community volunteer Matthew Sarantakos, early career educator Angela Reynolds, student support person Krystal Stewart and the 7th grade team at David L. Rahn Junior High School, all from Oregon Community Unit School District 220.
Melissa Deutsch teacher at Rochelle Community Consolidated School District 231.
Teacher of the Year
The state announced its list of 13 nominees for Teacher of the Year. Representing the northwest region is Eugene Calingacion, a special education teacher in Freeport School District 145.
The reigning Teacher of Year is Oregon High School Spanish language instructor Kim Radostits. She also is a finalist for National Teacher of the Year.
In announcing the state's 490 honorees, Gov. JB Pritzker said: "I'm thrilled to recognize teachers alongside librarians, custodians, volunteers, and other support personnel who all contribute to our students' wellbeing. Just like Illinois as a whole, it takes many skills and roles to keep a school running and to build the next generation of outstanding Illinoisans. Congratulations to today's honorees and on behalf of the State of Illinois, thank you for your service."