Sterling High School's group interpretation cast competed Friday morning at Oak Lawn Community High School, but did not advance to the state drama finals conducted by the Illinois High School Association.
Sterling's group interpretation was an adaptation of "CODA," a film by Sian Heder about the child of deaf parents who finds her own identity by joining a choir.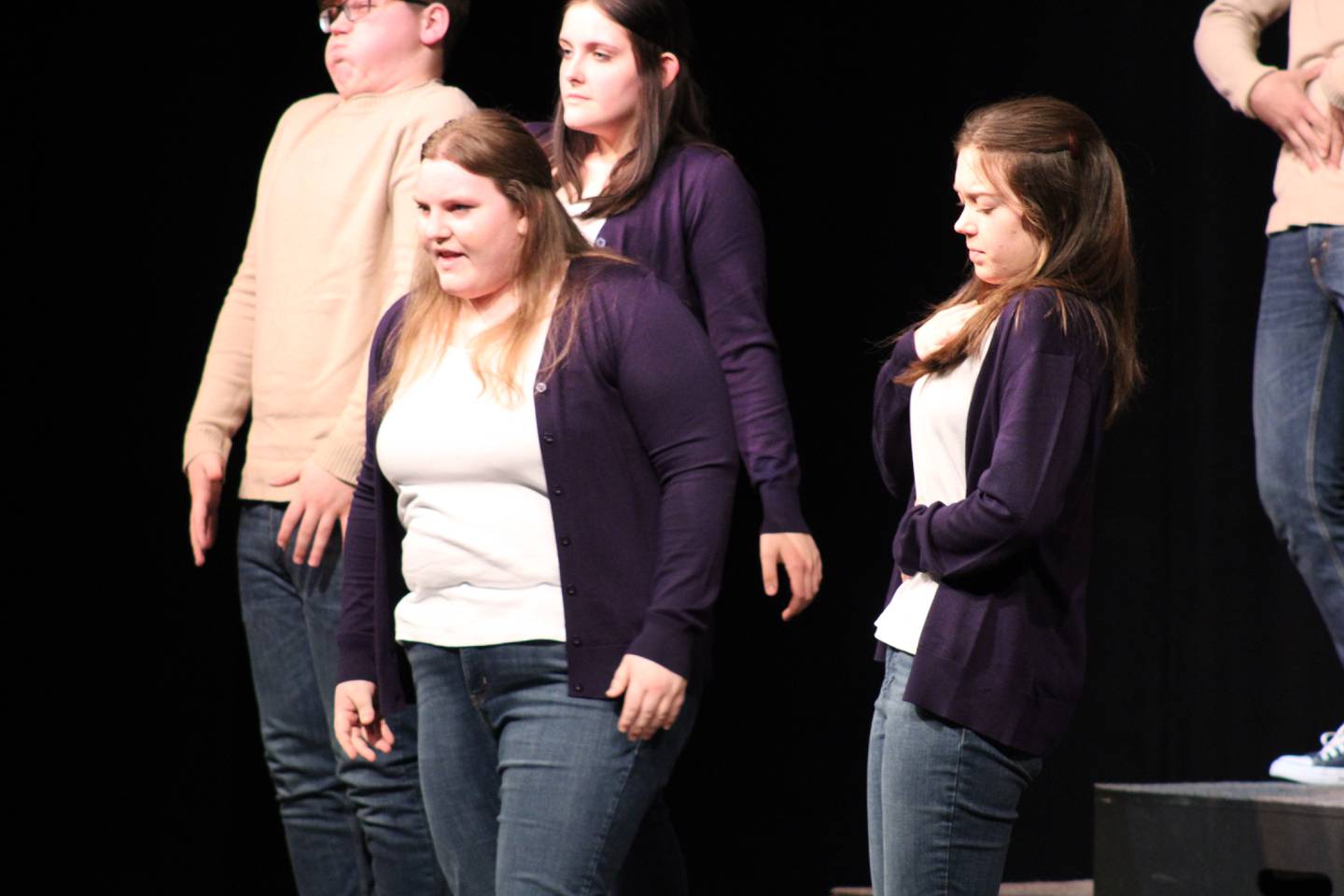 Jenica Francis plays Ruby, Logan Moreno is Frank, Samantha Feather is Jackie, Owen Gaffey is Leo, Henry Oberg is Miles and Anna Hutchinson portrays Bernadetta. The rest of the ensemble includes Sophie Shaw, Emma Stroup, Kaidence Stroup, Kyle Hutchison, Israel Grande, and Michelle Henderson. Brinley Francis is on sound.
The production was directed by Tim Schlegel and Weston Henry.
"CODA" qualified for state by winning its own sectional on March 19. On Wednesday, the cast gave a public performance at the school's Centennial Auditorium.
Huntley's "High Fidelity," which placed third at the Sterling sectional, did advance to the finals. The other schools that reached Saturday's competition was Joliet West, Southland College Prep, Oaklawn Community, Thornton Fractional North, Harvey Thornton and Burbank Reavis.
Burbank Reavis won the state title with its presentation of "Let's Pretend This Never Happened."