DIXON – KSB Hospital is planning to sell the iconic Lovett Center to a local property management company and move its offices across the street.
KSB bought the historic downtown building at 101 W. First St. in 2017 from longtime owner Midland States Bank, and then allowed the bank to lease space in part of the five-story facility.
Business support personnel from the Hospital's annex, Commerce Towers, and Town Square Centre facilities were moved into the renamed Lovett Center in order to make way for a new medical oncology service and an expanded family medicine residency clinic in Town Square Centre, along with an enhanced Infusion Center, and new Wound Care Center in the hospital annex.
The hospital is in the process of selling the building to Dixon-based Northridge Properties in order to reduce costs, and offices will be moved to the recently vacated Fifth Third Bank building at 102 S. Galena Ave., which Northridge owns.
KSB will have a long-term lease on the building with the option to buy it, and the sale of the Lovett Center will likely be complete by the end of June, hospital spokesman Kevin Marx said. About 50 employees will be moved to the building and other KSB locations, and a plan on how best to occupy the space is in the works.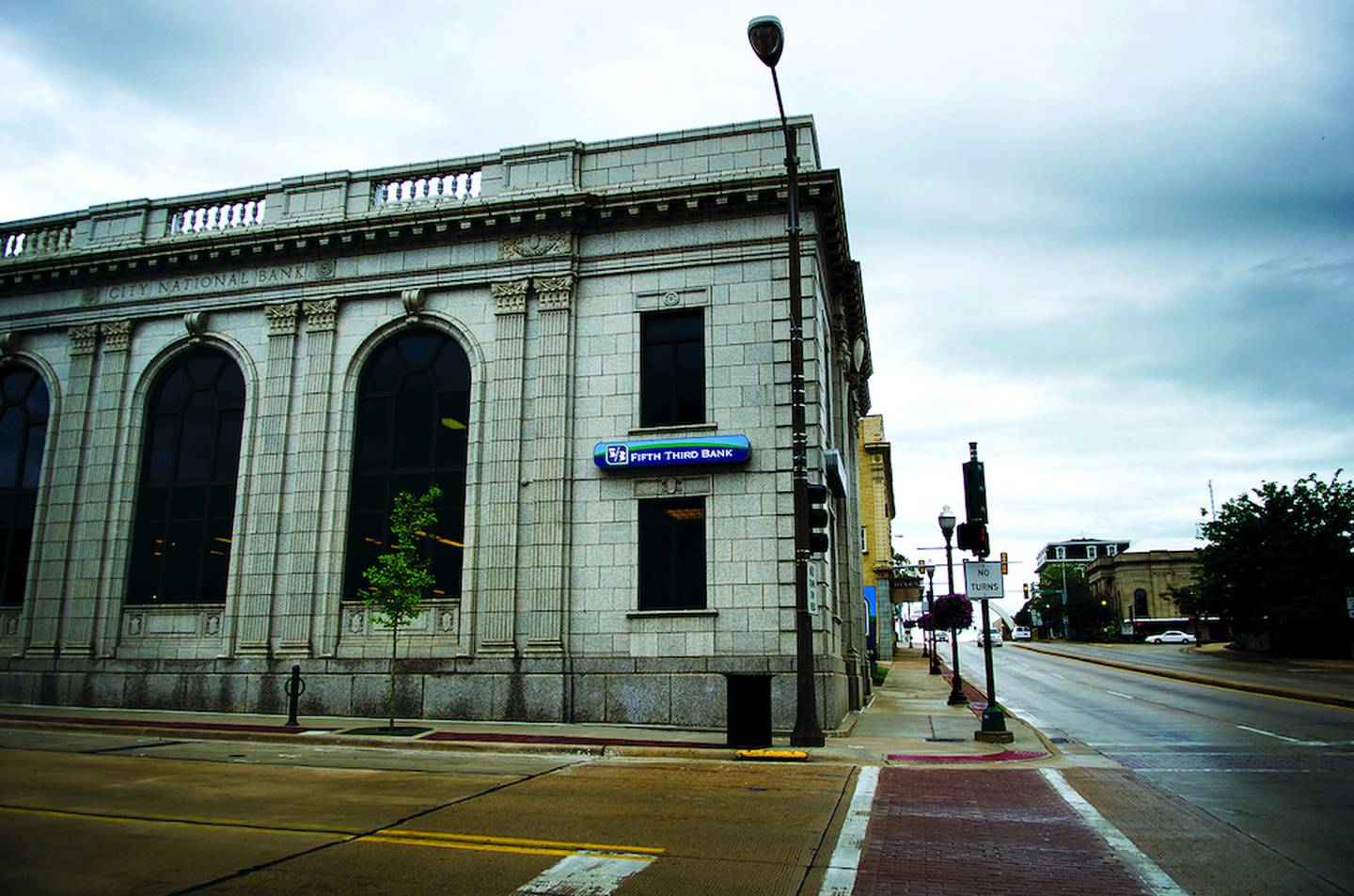 "The move will bring KSB staff into newer, more efficient space better suited for business office operations, while providing additional benefits for our employees, including off-street parking closer to their workspace, and easier access to Commerce Towers and the main hospital," KSB President and CEO Dave Schreiner said.
Northridge doesn't yet have definite plans on filling or repurposing the building, but they will likely continue Midland's lease and look at filling the first floor with a retail business to spur growth in the downtown.
"This is a key building downtown, and we like to keep the downtown moving," according to Northridge.
Similar structures in other communities have been repurposed as boutique hotels, small office suites, and residential units, Marx said.
Jeremy Englund, executive director of the Dixon Chamber of Commerce and Main Street, said the building exchange will go toward ongoing development efforts in that area, including the riverfront, downtown, and the city's planned bike path extension.
It will also open up about 30 parking spaces downtown, and KSB will still be supporting the business district, City Councilman Mike Venier said.
"KSB is an extraordinary community partner and a real estate and employment anchor for the downtown area. Every day, over 700 KSB employees come downtown to work, and we appreciate KSB's efforts in keeping the 50 employees at the Lovett Center working in the heart of our City, as well as providing ongoing maintenance and upkeep to a highly visible piece of property," he said.
The historic corner building opened as Dixon National Bank in 1914, and was purchased by H.O. Lovett and his son, Donald R. Lovett, about 70 years ago.
The bank was sold to Amcore in 1992, then to Midland States Bank in 2010.