WILLIAMSFIELD — The Newman softball team was only able to notch three hits Tuesday night in its Class 1A sectional semifinal against West Central.
The Comets left five runners stranded in the affair, and they ended up with a 1-0 loss in eight innings.
Newman ended its season with a 16-9 overall mark, and Comets coach JD Waldschmidt was pleased with the performance he saw despite the defeat.
"It was a pitcher's duel," Waldschmidt said. "We played them last year in the regional final. It was a little different then. We picked up a grand slam late and won.
"Unfortunately, a 1-0 eight inning game someone has to lose," he added. "I thought we did a good job taking small-ball away for the most part, which is what we stressed at practice.
"We hit the ball hard several times and it seemed to be just at them."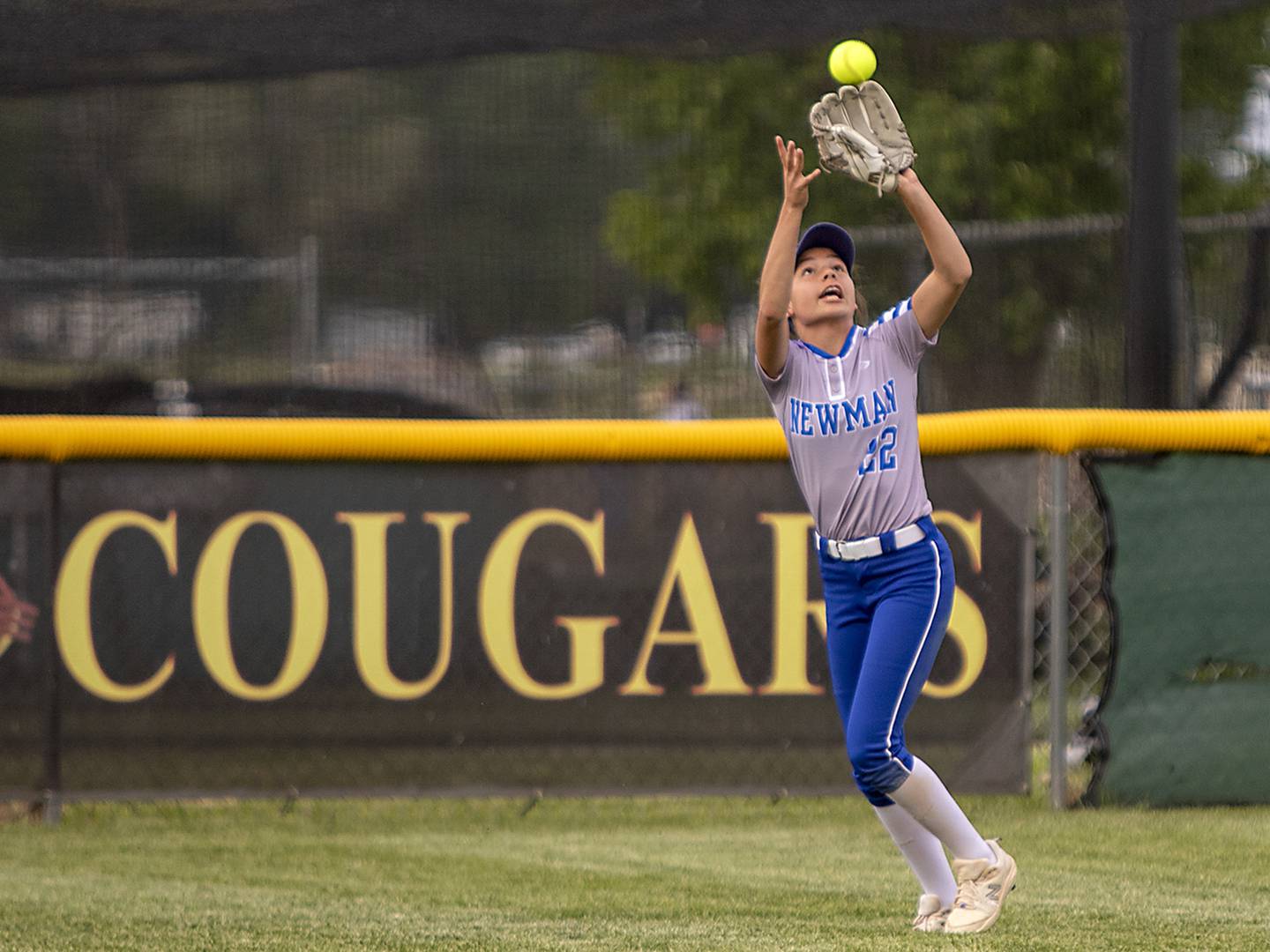 After seven innings, the game was scoreless.
All three batters – Madison Duhon, Ady Waldschmidt and Jess Johns – who stepped into the box in the top of the eighth against Heat starting pitcher Addie Seitz grounded out.
West Central's Sam Meyer struck out to open the bottom of the eighth. Brynna Seitz followed with a slap single, and Addie Seitz drew a walk.
Brynna Seitz, who moved to second on a 2-0 count with Addie Seitz at the plate, scored the winning run two batters later.
Center fielder Bailey Ryan hit a two-out single to right field which plated Brynna Seitz and gave the Heat the victory.
Left fielder Amiya Rodriguez had a pair of doubles, and center fielder Duhon hit a single for Newman.
Ady Waldschmidt allowed a run on five hits, struck out six and walked three in 7 2/3 innings of work in the circle for the Comets.
Addie Seitz allowed the aforementioned three hits, fanned four and walked one for the complete-game win.
"We don't graduate anybody so we'll work on getting better," coach Waldschmidt said. "It was a good season. You hate to see it end that way, but what are you going to do."