OREGON – The Dixon Duchesses surrendered one first-half field goal Saturday night against the Oregon Hawks.
Combined with frequent post feeds – most often to senior forwards Ella Govig and Harvest Day – and a dash of fast-break scoring and free throws, the Duchesses rolled to a 42-11 road win at the Blackhawk Center.
Govig and Day sparked a 4-0 run in the first 2:10, and after a deep 2 by Oregon's Ava Hackman, Dixon finished the quarter on an 8-0 run.
Abby Knipple hit the first of two free throws just under the four-minute mark to start it off, then Govig posted up for a layup and converted an and-1 for an 8-2 lead with 3:13 to go. Day passed out of a double team to a cutting Govig in the lane for an eight-point lead a little less two minutes later, then Govig posted up again, took a pass from the corner from Abby Knipple, and laid it in for a 12-2 lead with 32 seconds left.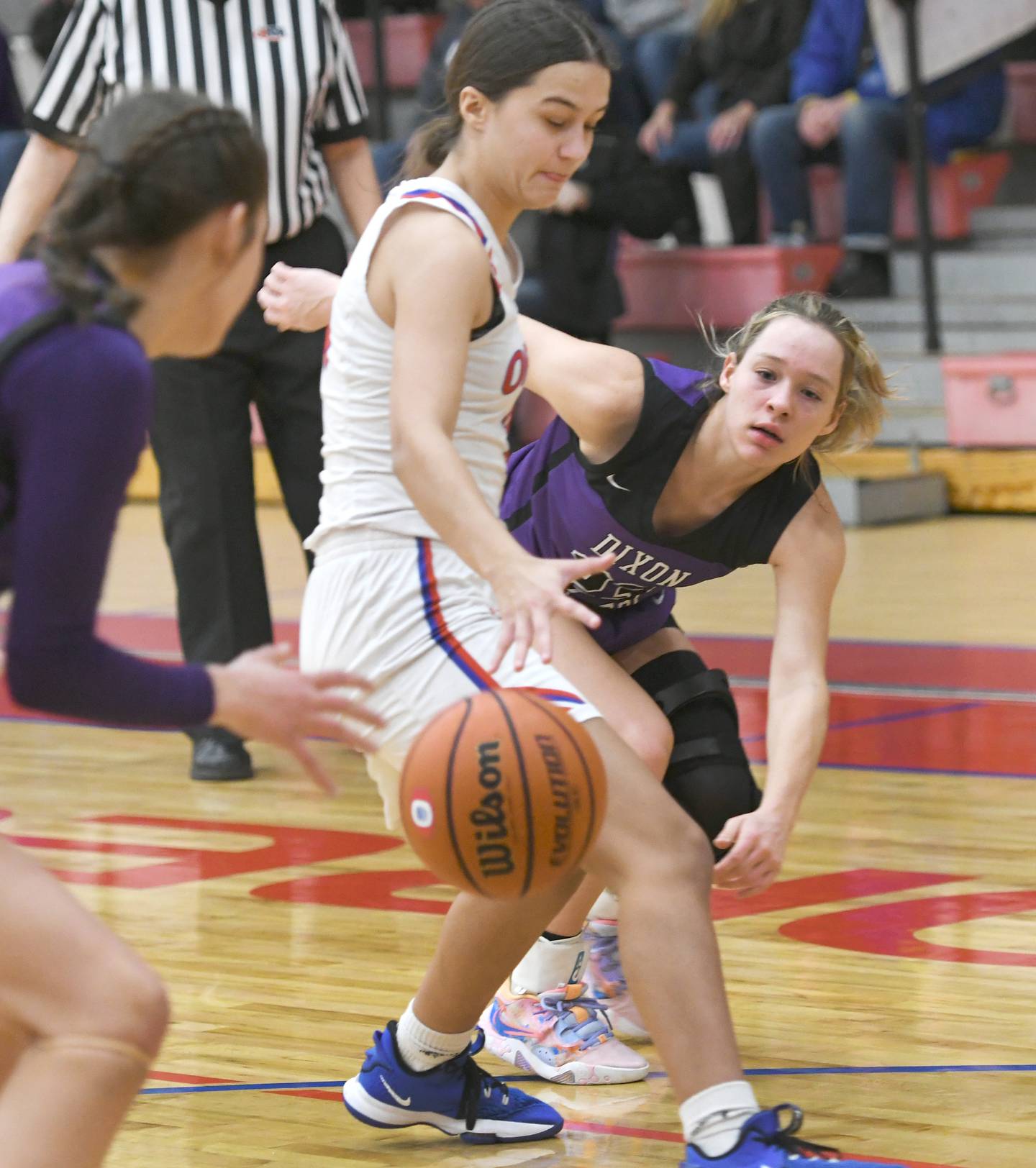 "We know that we want to feed the post because if they collapse onto the post, then we have kick-outs for our shooters," Govig said. "So that's always part of our plan. We're lucky when we're able to execute that and everything just kind of falls."
"It's always flow of the game, but our plays are sometimes for them," Dixon senior guard Hannah Steinmeyer said, commenting on Govig and Day's post scoring. "And we can trust in them and know we can get it in to them."
Just over a minute into the second quarter, Day dropped in a post layup to make it a 12-point margin, then Hallie Williamson posted up for another layup with 2:40 to go, increasing the Dixon lead to 16-2.
Day looped around a screen on the left wing, then attacked the basket to make it a 16-point game, and Steinmeyer went 2 for 2 from the line in the final seconds to make it 20-2 Dixon at the half.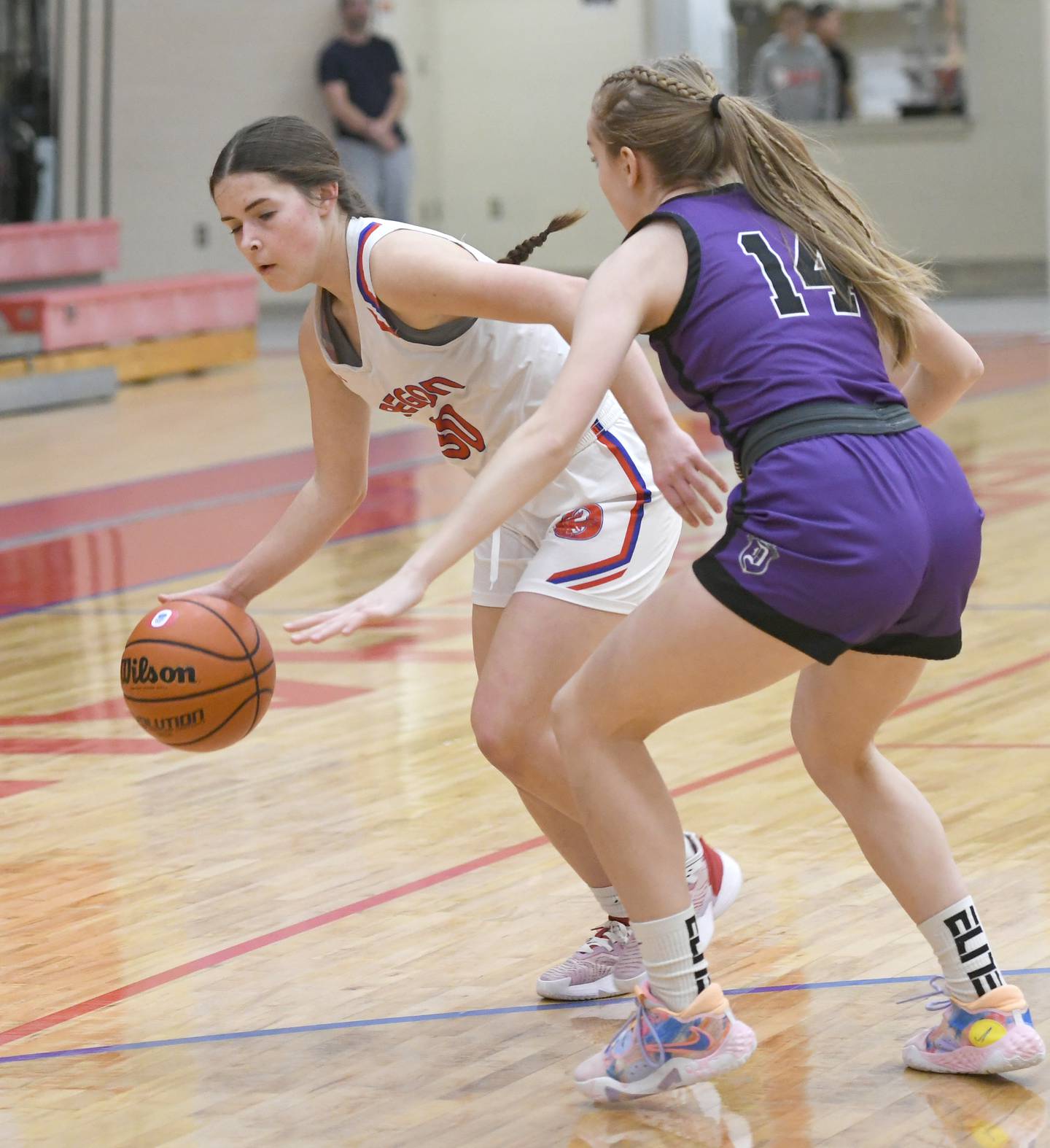 The Hawks committed 12 first-half turnovers.
"We always prepare really well for the games, and we practice their weaknesses and learn their plays and stuff, so I think that really helps," Steinmeyer said about the Duchesses' defensive dominance. "And we just work together really well, always."
"We know a lot of their players from playing [Midwest] Wildcats, from playing AAU with each other, and we have old teammates on there," Govig added. "So we know how they play, and we know what to take away, and what they want to do. So that's what we try and execute."
Just 23 seconds into the third quarter, Govig posted up for another layup.
Oregon's Hadley Lutz hit a leaning mid-range jumper to pull within 22-4 moments later, but after another Steinmeyer free throw and a Day right-wing 3, the Hawks' deficit stayed over 20 points the rest of the way.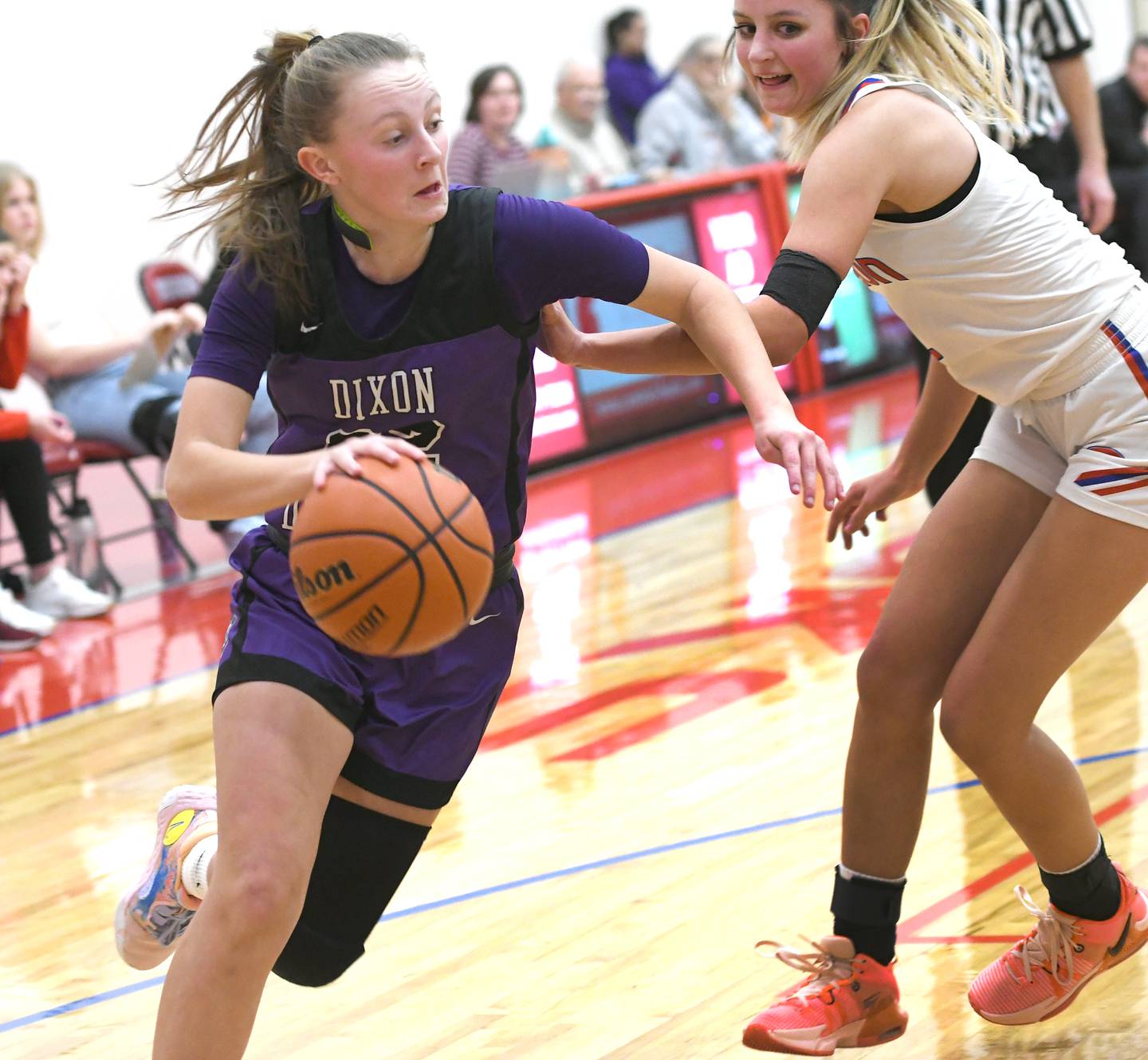 With 4:45 to go, Day stripped the ball from an Oregon player, then Steinmeyer recovered the loose ball and dashed down the court for a layup and a 28-4 lead.
Govig moved the margin to 27 points with a left-corner 3 less than a minute later, and Morgan Hargrave buried a left-wing 3 to make it 34-7 Duchesses with 1:47 left in the third.
"We were able to move the ball and see the court really well," Govig said. "We can work really well together and have that trust with each other. We know that we can count on each other to pass the ball and take the right shots."
With an 8-4 fourth-quarter run, Dixon sealed the win.
Nora Fordham hit two free throws to open the quarter, then Hargrave put back a miss and converted a layup to go up 40-9 with 2:31 remaining. Reese Dambman got a tip steal at mid-court and scored at the other end for Dixon's final points of the game in the last two minutes.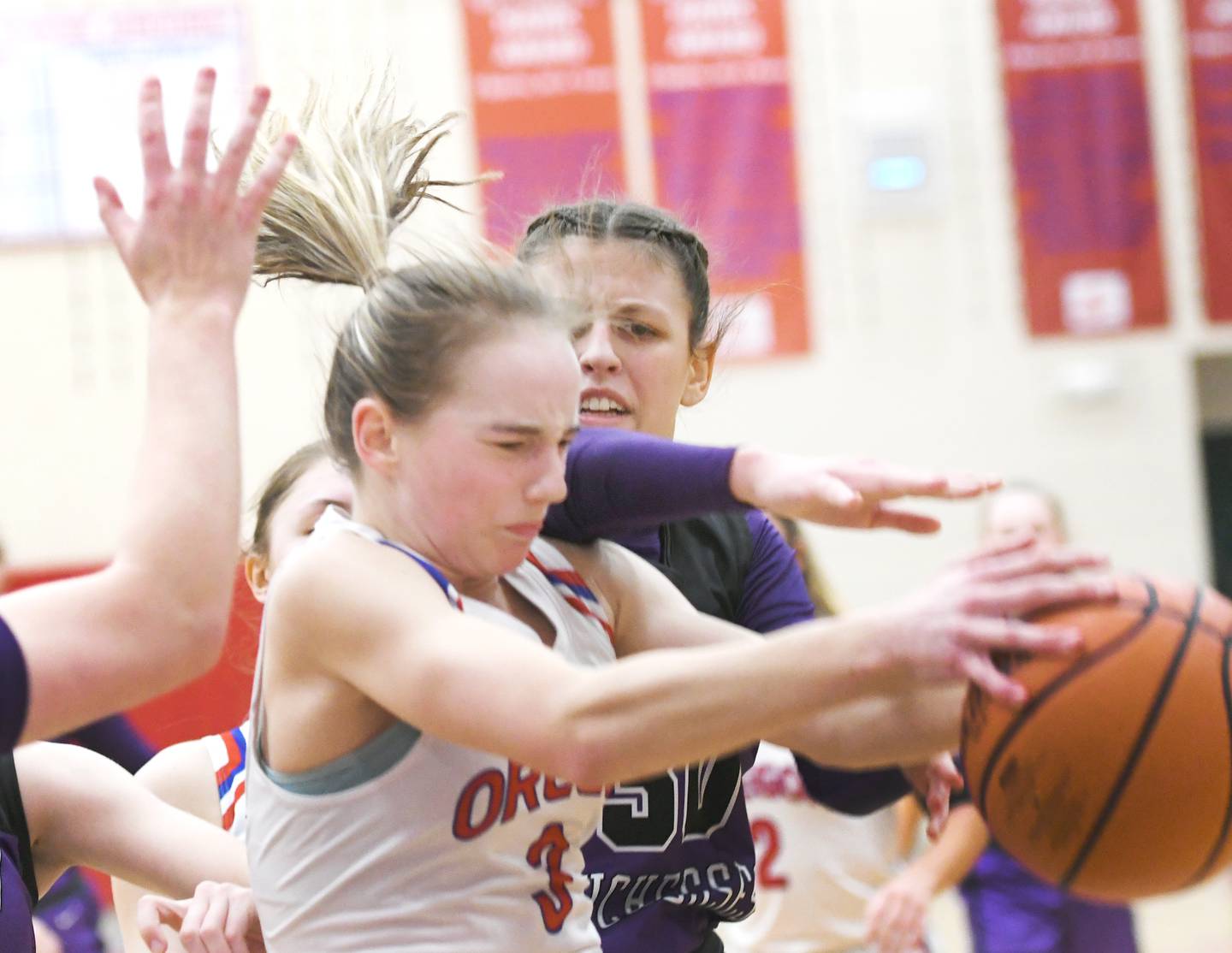 "They definitely limited us offensively. We ran our offense really well, though, we just weren't getting the looks that we were needing," Oregon coach Olyvia Donahue said. "But I was happy with the way that we played. I don't think there's any reason to hang our heads – Dixon is fantastic. And I think we've played lesser teams worse than we played tonight."
Mariah Drake paced the Hawks with three points, three rebounds and two steals.
In all, 13 Duchesses recorded a stat in the 31-point win. Govig totaled 14 points and four rebounds, and Day tallied nine points, four rebounds, three steals and two assists. Hargrave chipped in seven points, three rebounds and one steal, and Steinmeyer added five points and three steals for Dixon.
"It was a really fun game. We were having fun on the bench, sitting out there, and having fun when we were up and down the court," Govig said. "So it was nice to be able to play with other people that you usually don't get to play with. And it's really great to have everyone that we practice with be able to step out here."
"It's always so fun to see everybody playing," Steinmeyer added. "It always brings so much energy."