ROCK FALLS – Erie-Prophetstown started off hot Monday evening, but Rock Falls finished strong.
The Rockets erased an early three-run deficit on one swing of Kuitim Heald's bat, then tacked on a few more runs later on without the aid of a hit in an 8-3 win.
[ Photos from Rock Falls vs. Erie-Prophetstown baseball ]
Trailing 3-0 going into the bottom of the third, Rock Falls (1-3) got the first two hitters on base when Cadon Schulz doubled and Aaron Meenen beat out a ground ball into the hole at shortstop. After an infield fly and a fielder's choice, Brady Richards walked on a 3-2 count to load the bases. Heald followed with a bases-clearing double to right-center to tie the game.
"We didn't have the [batting] cage up until today, and we got some swings early, so I guess we had that to get the bats rolling," Heald said. "I had confidence in myself, and then that big hit seemed to give other guys confidence and we started hitting the ball."
The next inning, Austin Castaneda followed two-out hits by the bottom of the order – another double by Schulz and another infield hit by Meenen, this one up the middle – with an RBI single to left to give the Rockets the lead.
They pulled away in the fifth. Richards led off with a double, then Heald hit an infield single into the hole before Carter Schueler drew a walk to load the bases. Erie-Prophetstown starter Reece Duncan got a strikeout, then was pulled due to his pitch count.
Tucker VanDeWostine came on in relief and struggled to locate the strike zone. He hit Victor Rivera to force in a run, then Schulz drove in another run with a groundout to third. Meenen walked to load the bases again, then Castaneda and Gavin Sands both walked to drive in runs for an 8-3 lead.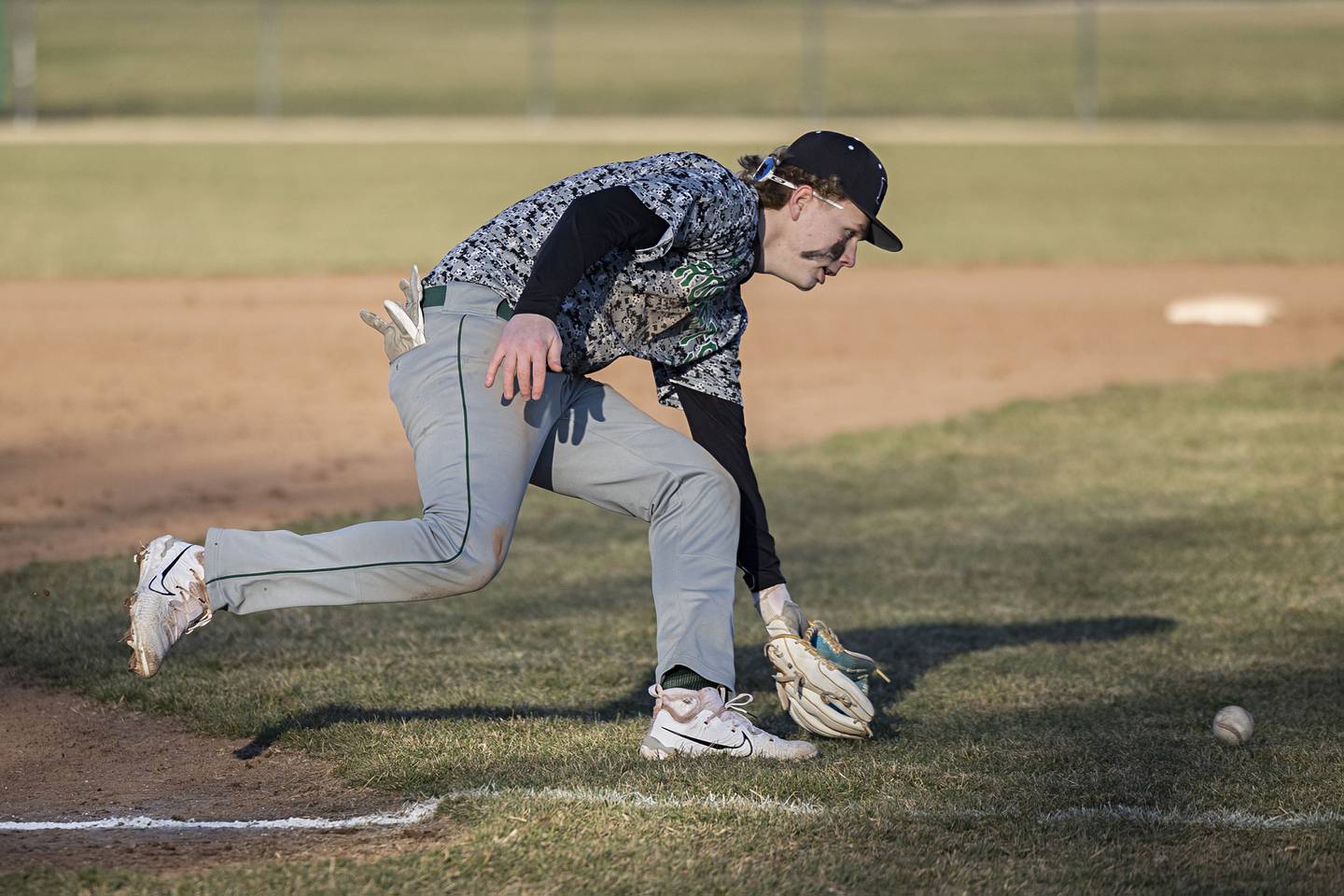 "It's a really big key for us to get everybody going and set the tone for the season," Heald said. "Especially with [Tuesday's] game against Sterling, the bats are rolling and everybody's feeling good about themselves. That's just a big key in our confidence, and hopefully the ability to win a few games."
The Panthers (0-2) scored twice after a two-out error in the first inning. Duncan singled, then went to third on a throwing error on VanDeWostine's grounder and scored on another throwing error on the play; VanDeWostine got all the way to third. Zane Romero followed with an RBI single to left.
E-P added to the lead in the third, when Duncan led off with a single, moved to second on VanDeWostine's groundout, then scored on Romero's base hit to left. The Panthers led 3-0, and Duncan had allowed just one baserunner through the first two innings.
"It was similar to [our first game] Sterling, where we got out fast and took the lead right away," E-P coach Brad Tichler said. "I thought Reece threw well for us; he had a few walks, but for the most part, he pitched well. I was proud of both him and Tucker; they both played with us as sophomores last year, and they really did not throw with last year's group. So this year, they're expected to throw more, and for their first time out, I thought they threw pretty well."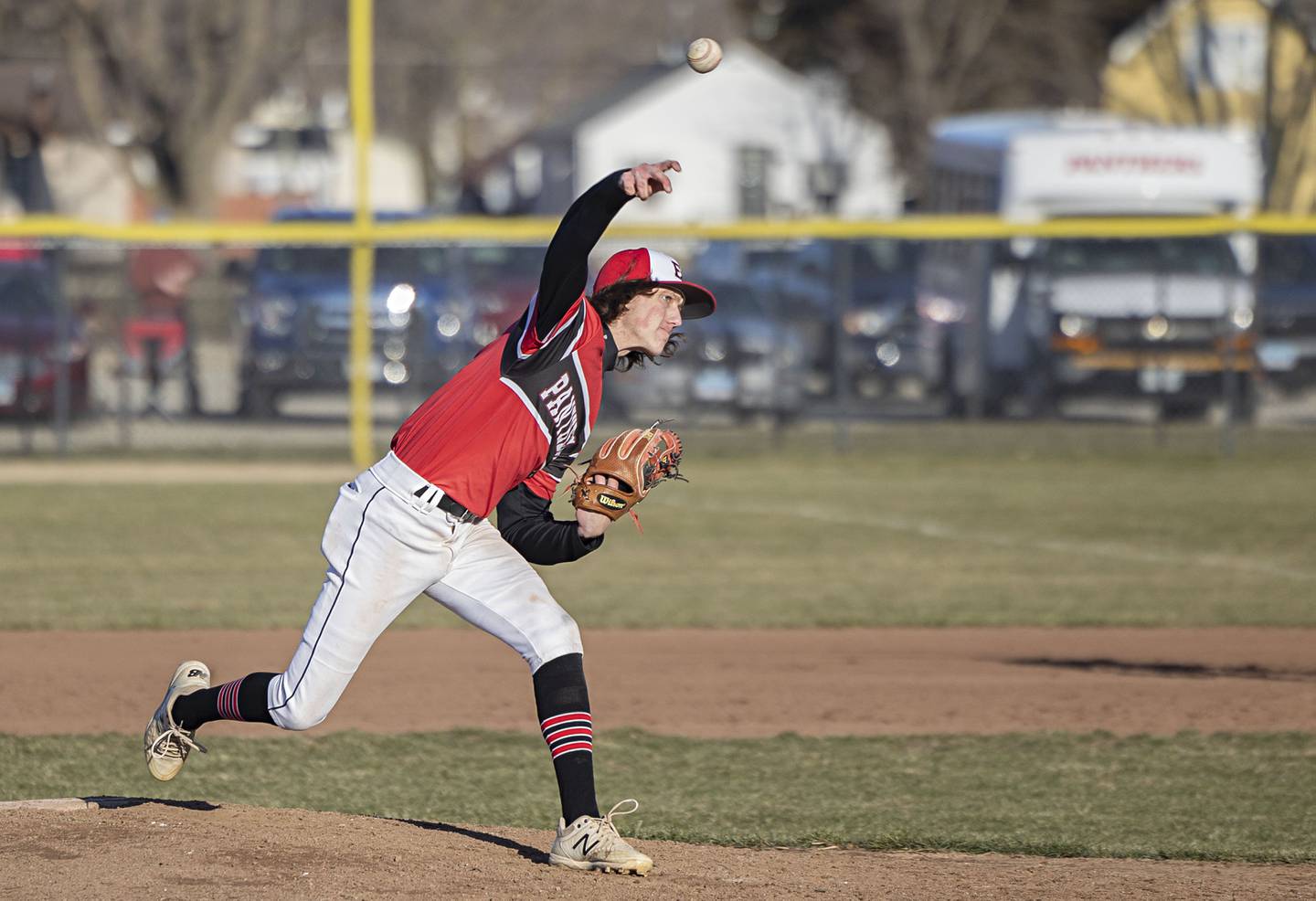 But Rock Falls started Carter Dillon (1-1) did the same, settling in and allowing just one more hit over the next inning and a third, retiring eight Panthers in a row after Romero's RBI single. He was pulled out with two on and one out in the sixth, after allowing three runs – one earned – and five hits; he struck out nine and hit a batter, but did not issue a walk.
"I was just thinking in my mind to keep my arm angle up, because every time I dropped down, I'd miss left or right. If I kept it up, I was just missing low, so that helped me," Dillon said. " And there wasn't as much pressure on me once we got the lead, and my defense makes me much more confident. If I make a bad pitch and they hit the ball, I know my defense is going to make the play behind me."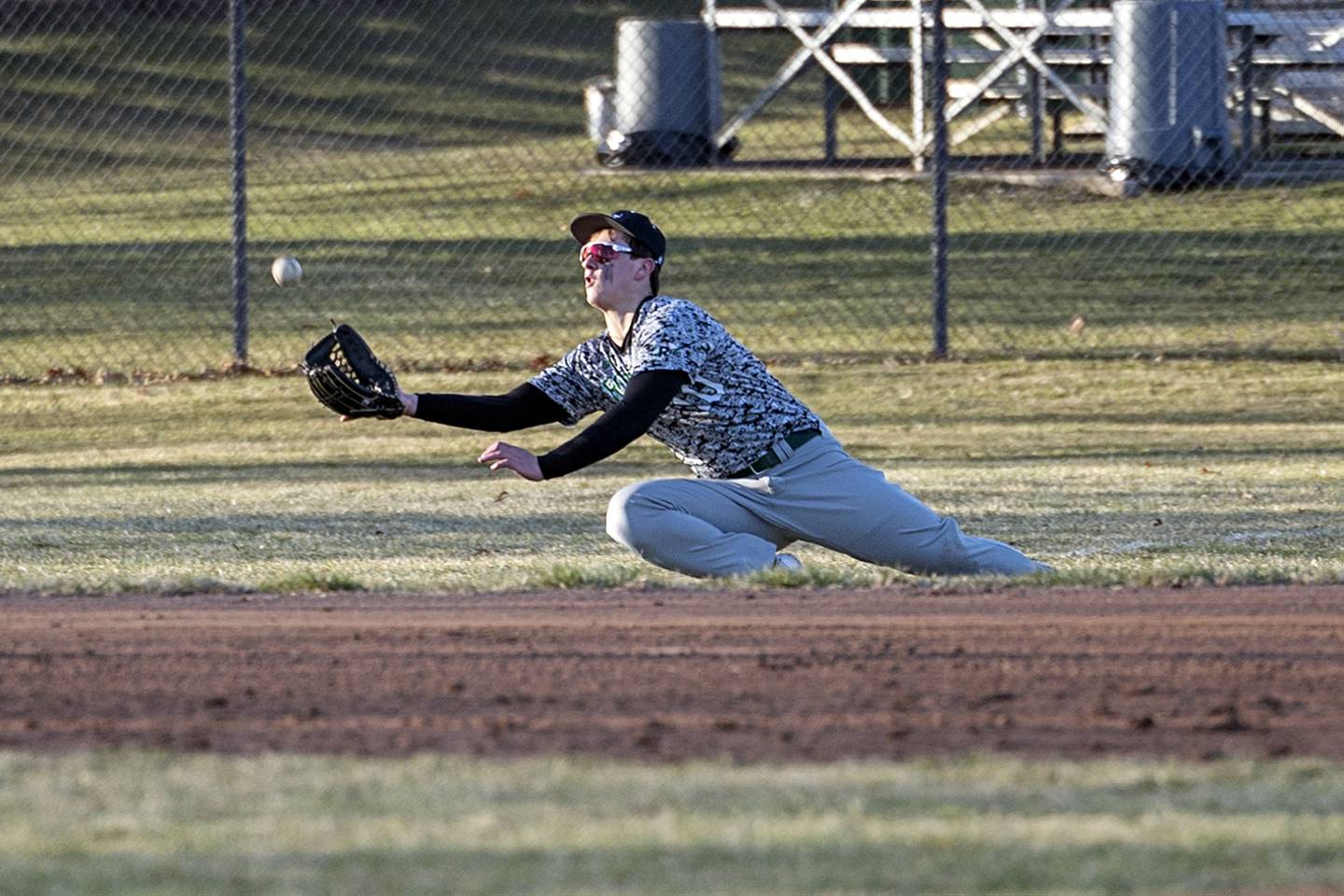 Castaneda came on and got out the sixth unscathed, recording a strikeout before Carter Schueler made a diving catch in short left field for the third out. Castaneda then pitched around a one-out walk in the seventh, with the game ending on a running catch by Sands in center field on a deep fly ball by VanDeWostine.
Heald had three hits for Rock Falls, Schulz had two doubles, two runs and an RBI, and Meenen went 2 for 2 and reached base all three plate appearances. Castaneda had a pair of RBIs, and also struck out one and walked one in 1 2/3 innings of hitless, scoreless relief.
Romero went 3 for 3 with two RBIs for E-P, and Duncan had two hits and scored twice. Duncan (0-1) allowed seven runs and eight hits in 4 1/3 innings, striking out five and walking three; VanDeWostine gave up one run and one hit in 1 2/3 innings, striking out one, walking three and hitting two batters.
It was just the Panthers' second game of the season, and the first in 12 days since a 4-1 loss to Sterling at Gartner Park. Tichler has liked what he's seen so far, but is eager to have his guys play a few more games to get some more experience.
"I told the guys after the game that we're close. There's a few things we've got to work on," he said. "When you're playing varsity baseball, especially teams like Rock Falls and Sterling, we can't give them six walks, a couple of hit batters, or extra outs or bases on misplayed balls. Those things will come back to bite you in a varsity game."