ROCKFORD – After a spring spent competing hard against each other, baseball players from the Big Northern Conference got to team up for a change Monday night at the annual Big Northern vs. NIC-10 All-Star Game at Rockford Rivets Stadium.
The event was a doubleheader, with the underclassmen playing the first game and the Class of 2022 suiting up in school colors one last time in the nightcap.
The BNC lost, 6-2, in the underclass game, but the guys from Dixon, Rock Falls and Oregon still had a blast getting out on the field for the final time in 2022.
"It's nice playing with them instead of against them, having them on your team for once," Dixon sophomore Bryce Feit said. "Our conference is really competitive, and it's nice to have a more relaxed game and play with your buddies, make new friends and just have a good time."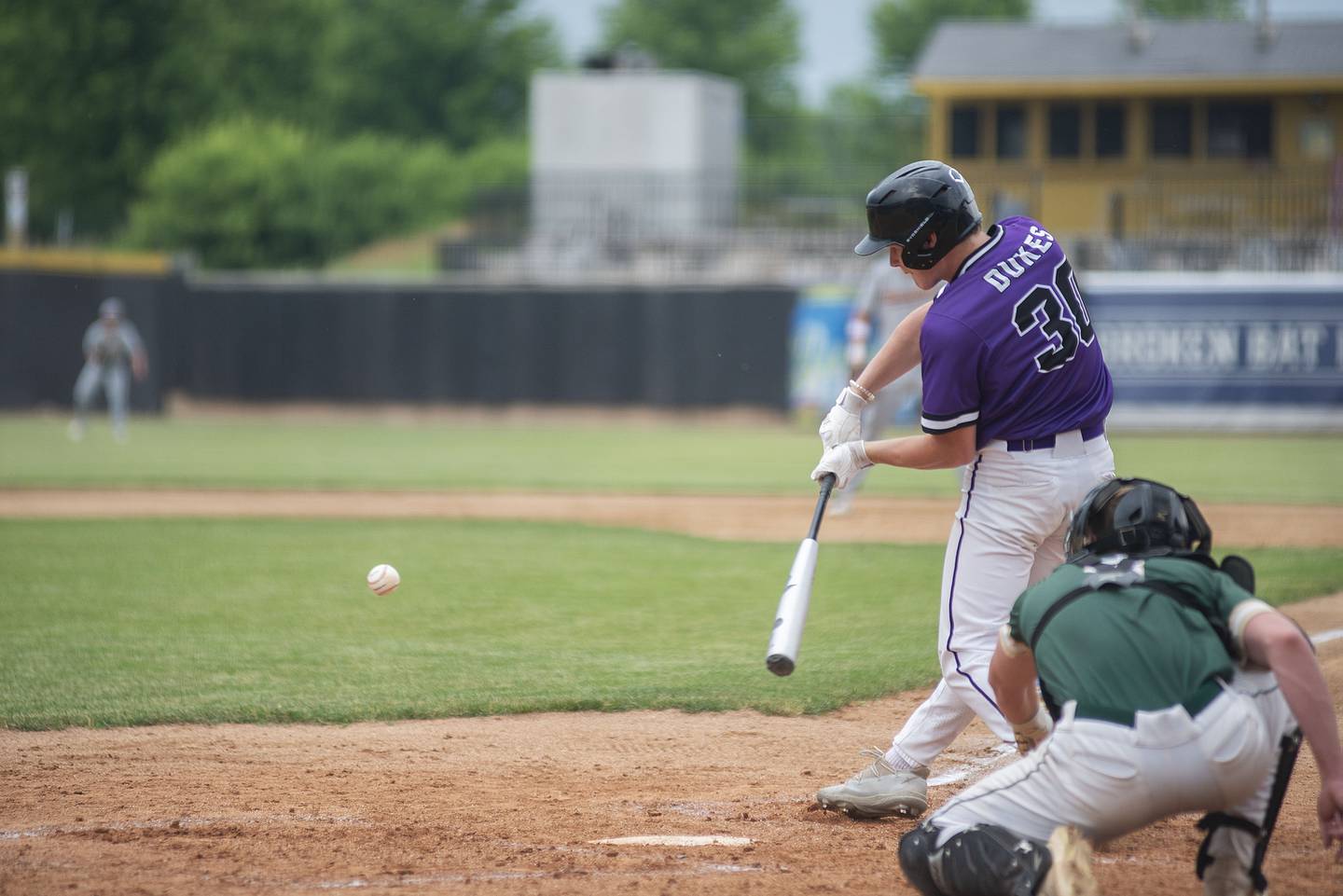 Feit and fellow Dixon sophomore Max Clark both got two plate appearances in the game, as did Rock Falls junior Brady Richards and sophomore Gavin Sands. Oregon freshmen Jack Washburn and Logan Weems both got on base in their lone plate appearances, and Washburn drove in Weems with an RBI triple for the BNC's first run.
Clark, Sands and Richards each pitched an inning, with Richards setting down the order 1-2-3 in only 10 pitches in the bottom of the seventh inning to close out the contest.
"I was ecstatic to get out there on the mound. Pitching is my favorite; it's my fun place, and I was really happy I got to pitch tonight," Richards said. "It's just where I feel confident, and when I heard that we were playing the bottom of the seventh, I just went sprinting down to the bullpen and thought, 'Let's go!'"
Clark started in left field and hit fifth in the lineup. He struck out to lead off the second, but then drove an RBI single to left field in the sixth. He advanced to second on a balk, then was called out trying to steal third, on a play where it looked like he slid under the tag.
He also had some tough luck on the mound in the bottom of the fourth. After a single and a walk, he gave up a two-run triple that got past the left fielder all the way to the fence. The next batter hit what appeared to be a foul ball down the left field line, but it was ruled a double for another RBI. After a strikeout and dropped third strike, that runner was caught stealing after getting in a rundown between first and second, but another run scored on the play.
After a mound visit, Clark got a strikeout and a lazy fly ball to end the inning.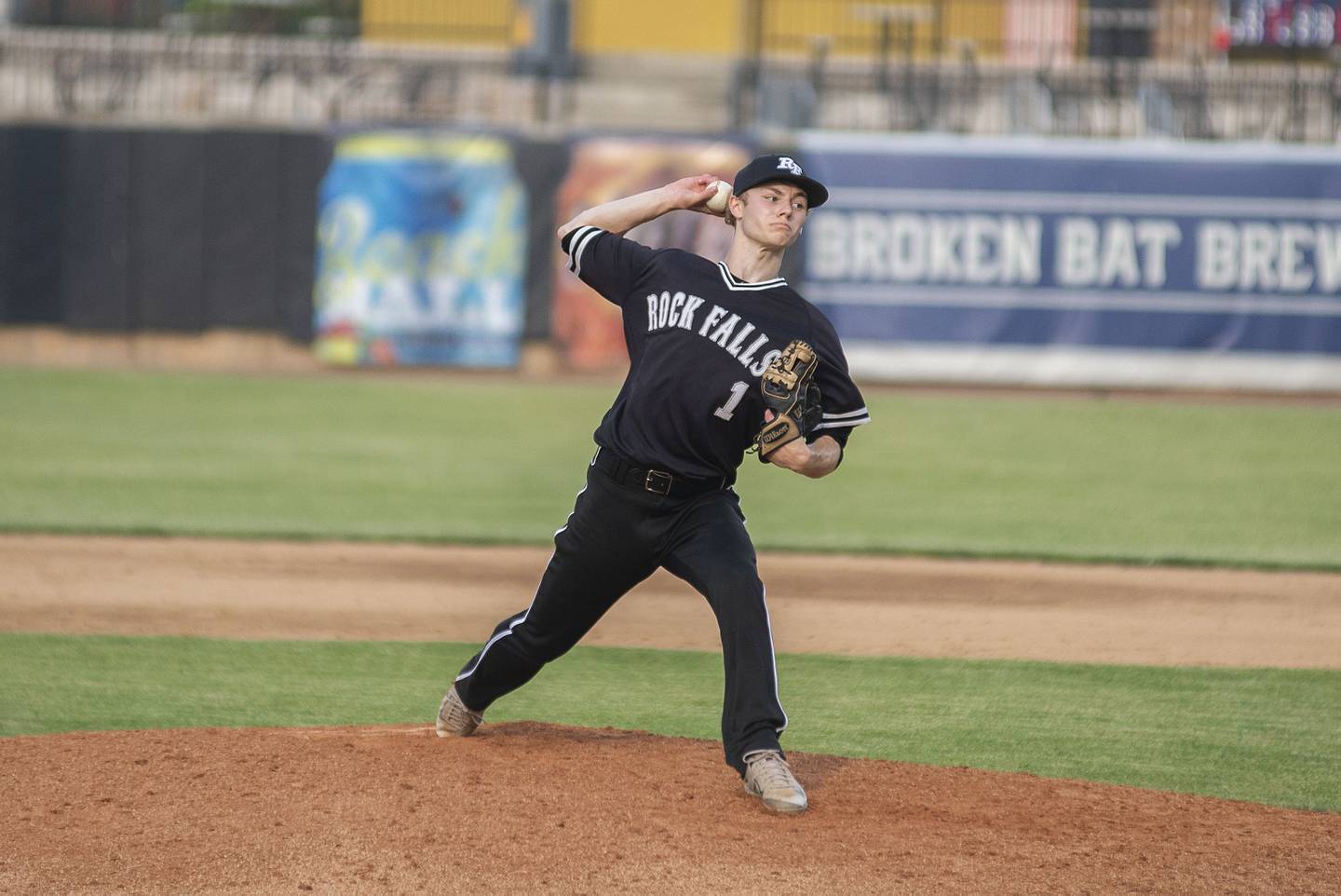 In the fifth, Sands took the mound and gave up a leadoff triple and a one-out bloop single to left, but struck out the other three hitters in the inning.
"It's a ton of fun to see other competition, kind of compare ourselves. Just the environment is a lot of fun," Sands said. "I thought it was a lot of fun today, and I'm definitely looking forward to the next one."
Both Rockets also got some time on the basepaths. Sands – wearing a Dixon Dukes batting helmet – hit an infield single up the middle in the third inning, after Richards had reached on a single that took a high hop over the first baseman's head. They batted back-to-back again in the seventh, with a flyout and a strikeout.
"I was nervous my first at-bat, I'm not going to lie. There's a lot of good players and good competition out here," Richards said. "But once I got that hit, it was really fun in the dugout once we all got comfortable. I really thought we were going to get the bats going; everybody hit the ball, it's just a couple of things didn't go our way."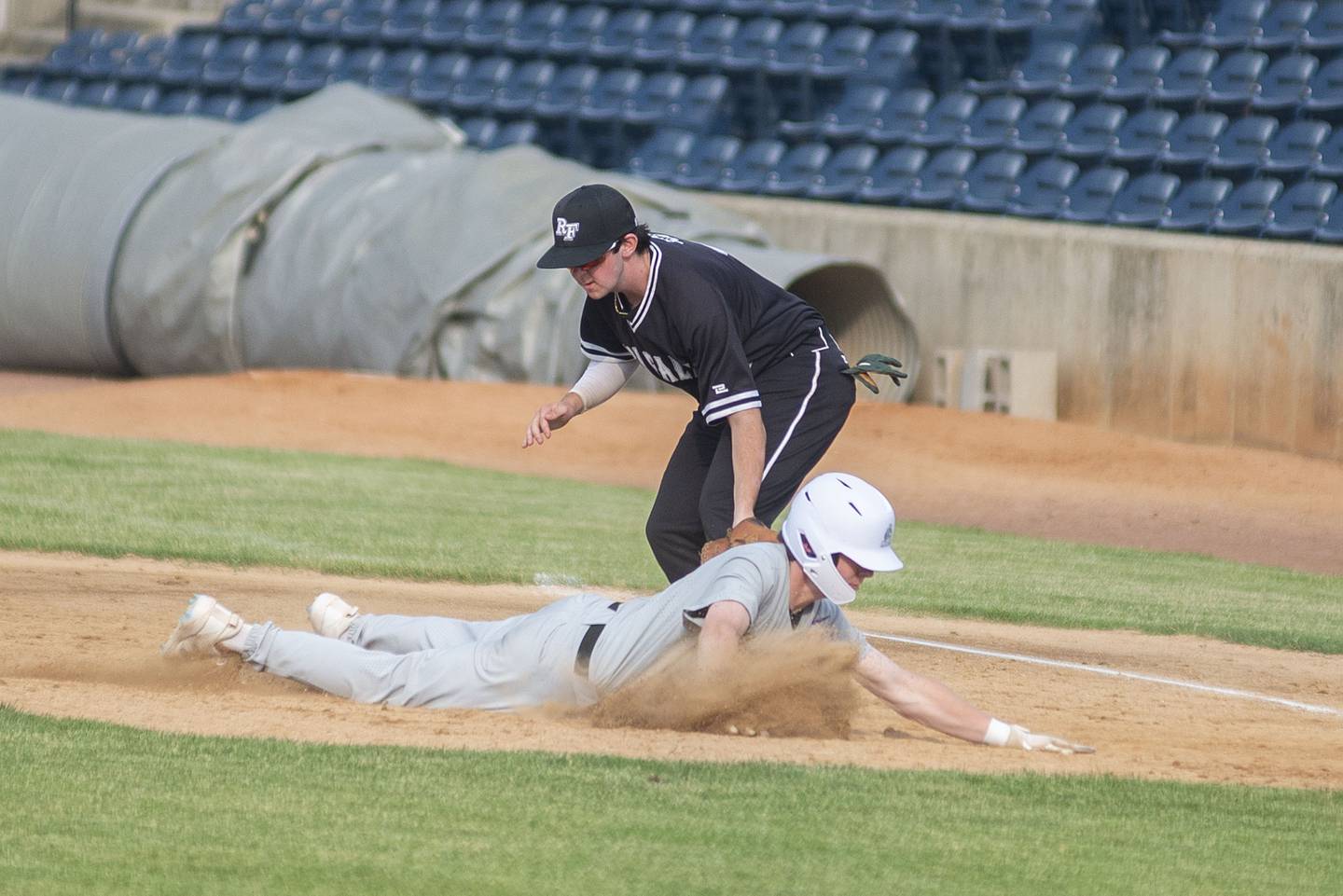 Feit struck out his first time up in the third inning, but showed the hustle by beating out a chopper up the third-base line for an infield hit with two outs in the seventh.
Weems drew a one-out walk in his only plate appearance in the fourth inning, then showed some aggressiveness on the bases by stealing second.
"Coach said the catcher had a good arm, so be smart and get a good jump. It worked out," Weems said. "I was just trying to have a good time, really, and make the best out of this chance."
Washburn drove in the first run for the BNC, ripping a triple down the left field line to plate Weems and led to an excited double fist-pump when he got the third-base bag.
"I had a tough weekend; I had my first travel-ball tournament, and it didn't go very good," Washburn said. "But it was nice to come out here early and often, get a nice piece of one and get to run out a little bit.
"It was nice to come out here and play with rivals and enemies – and now we're friends. So it'll be nice next year to come out and see them again. Guys like Clark, a couple of the North Boone guys, the Rock Falls guys. This whole experience has been great."