The state cross country meet is a new experience for many of the competitors. Sure, there are the veterans who seem to run at Detweiller Park every year, but for the most part, a lot of the runners don't get many chances to run on Illinois' biggest stage.
But this year will likely see many more first-timers than ever before.
The reason: with COVID-19 wiping out last year's IHSA state meet, not only are the freshmen runners who qualified this year getting their first crack at it, but so are the sophomores who were freshmen last year when their chance to run at state got taken away.
Even with the large contingent of local runners headed to Peoria this weekend, there are still only six runners – out of 34 local qualifiers – who have ever experienced the state meet before.
Only Ohio's Brock Loftus, Newman's Griffin Moran, and Rock Falls' Calin Gaulrapp, Tayli Hultin and Gracie Rippy have actually competed in the state meet before; Newman's Kaden Welty was a freshman on the Comets team that qualified in 2018, but he did not run in the race.
Gaulrapp is the only local who has run in the race more than once, as she competed as a freshman in 2018 when the Rockets placed second, and as a sophomore in 2019 when they finished fifth.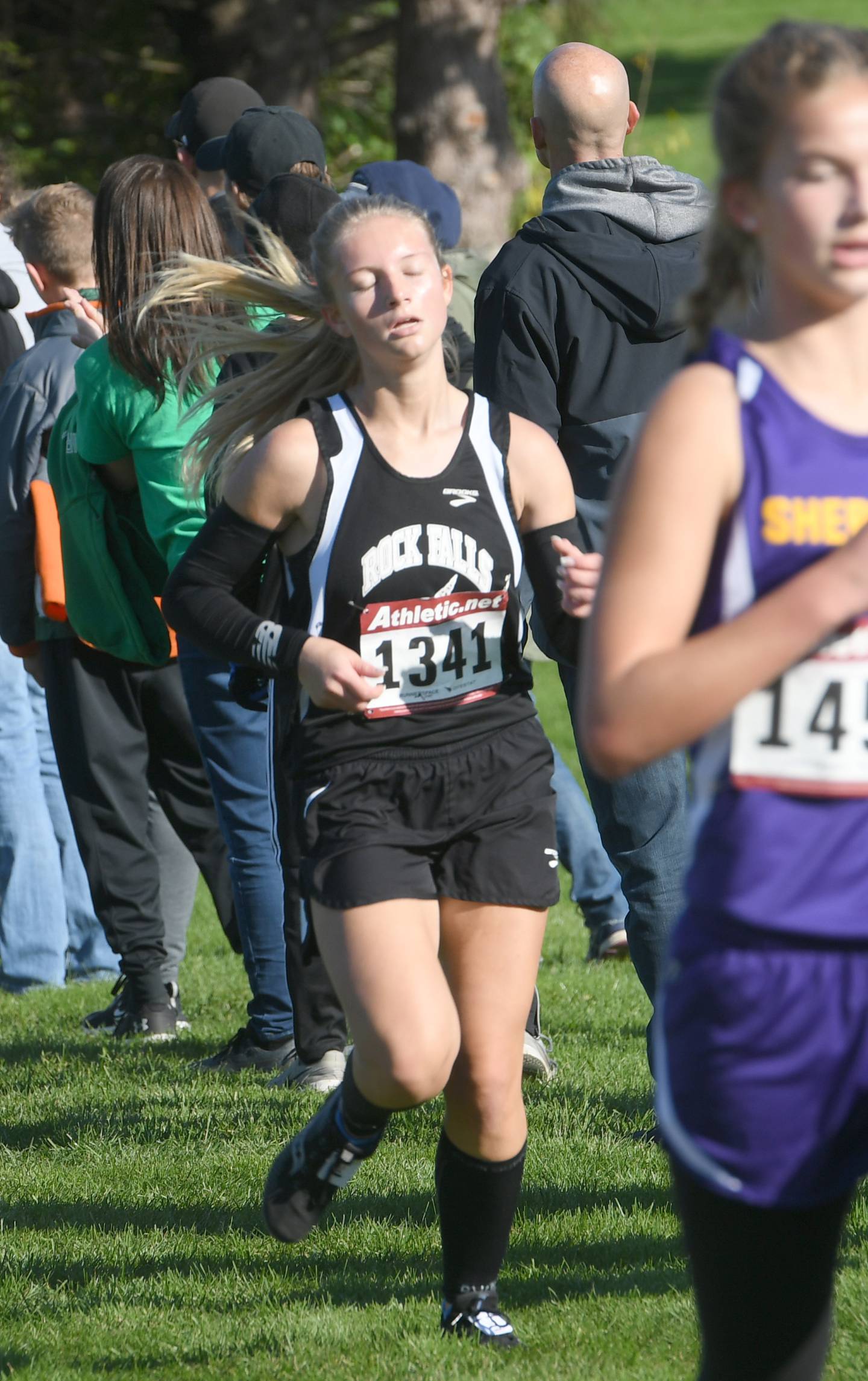 That leaves 28 local runners who are excited, anxious, eager, psyched up, psyched out, nervous, petrified – probably a mix of all of those emotions, to be honest – to find out for the first time what Saturday will bring.
But what a way to celebrate the return of the IHSA state meet. If the goal of competition is to experience new things and make new memories while giving it your all and working hard to perform your best, then having so many first-timers at the state meet is the perfect example of accomplishing that goal.
In Class 2A, Sterling sophomore Dale Johnson and Dixon sophomore Emma Smith are both looking forward to their first high school state meet with lofty goals, after stellar finishes all season long.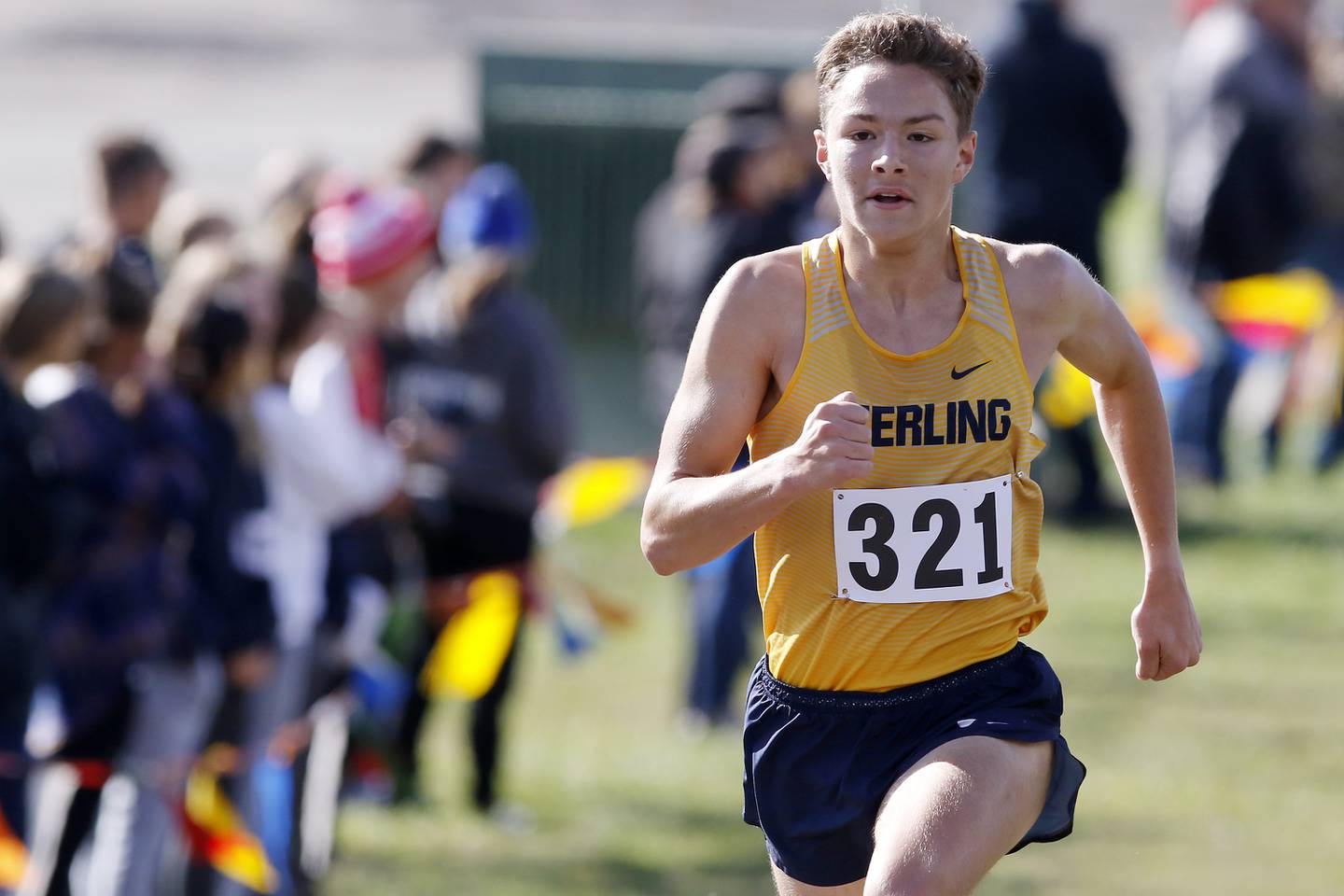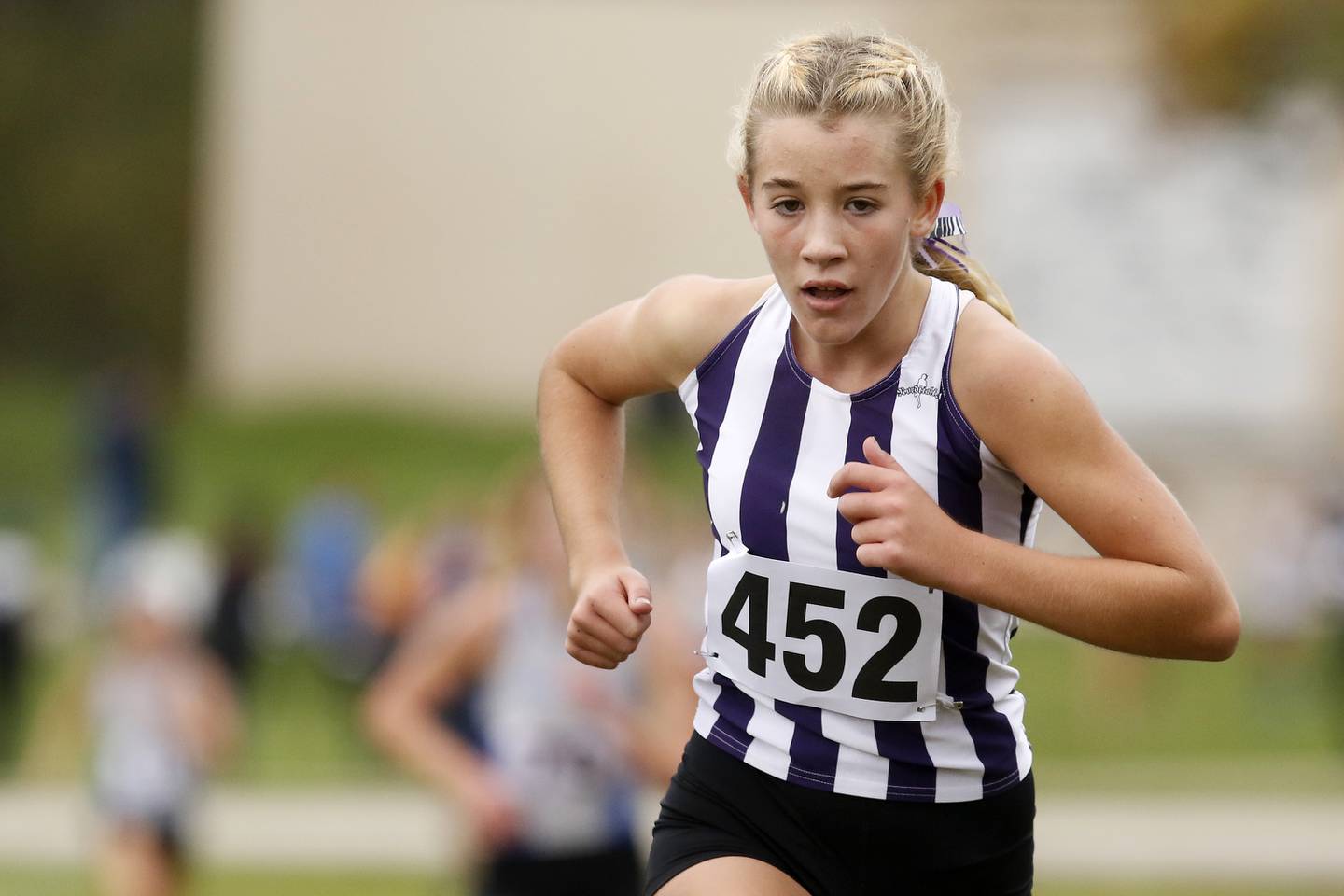 Loftus leads the contingent of 1A boys, looking to improve drastically from his 93rd-place finish in his first run as a sophomore in 2019. After winning the sectional, he was even happier to have all of his teammates from Amboy and LaMoille – seniors Ian Eller, Wyatt Lundquist and Andruw Jones, and juniors Kyler McNinch, Charlie Dickinson and Garrett Pertell – join him at Detweiller for the first time in program history.
It's especially sweet for the Clippers, who finished third at last year's sectional but didn't get the chance to run at state.
It was the same story for the Rock Falls girls last season. The Rockets were the runners-up at the Seneca Sectional, but saw the season end there. But 2020 notwithstanding, Rock Falls is making its fourth straight trip to state as a team in seasons where the meet has been held. Gaulrapp, Hultin and Rippy are joined by sophomore Hana Ford, senior Emily Spooner, junior Brooke Howard and freshman Emma Hultin.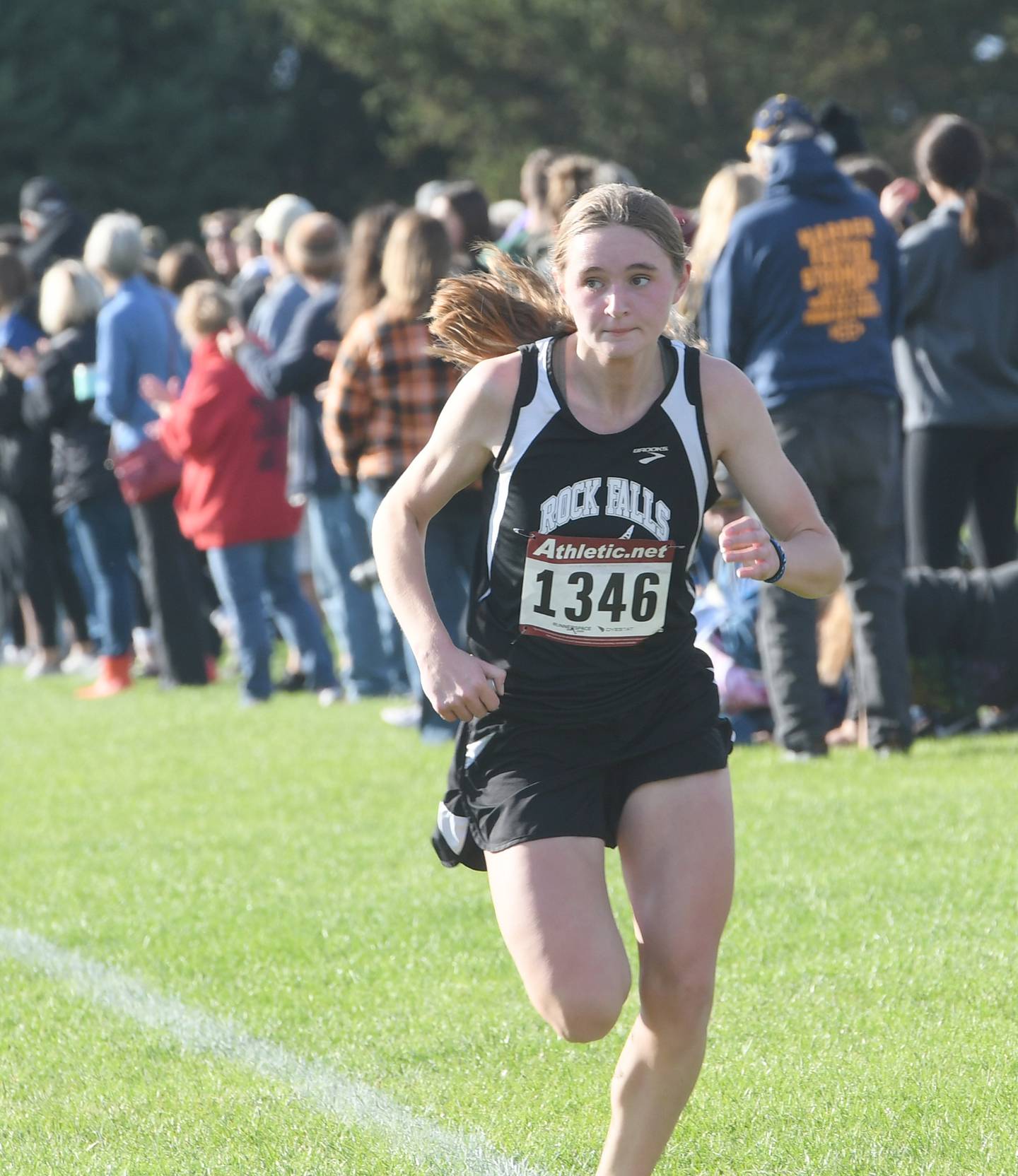 The Newman boys are back at state after a brief hiatus. The Comets had qualified seven straight seasons before missing in 2019, but are back this weekend with a nice mix of seniors (Thomas Powers, Welty, John Craft, Moran) and sophomores (Lucas Simpson, Lucas Schaab, Carver Grummert), and junior Ken Boesen.
Erie-Prophetstown is the lone local team to make it to state that doesn't have a single runner with experience at the meet – but the Panthers wouldn't have had much of a chance to gain experience, what with their team consisting of three freshmen (Victor Bonnell, Aiden Jepson, Wyatt Goosens) and three sophomores (Jacob Gibson, Lucas Dreisbach, Zeke Weidel) in addition to senior Andrew Bomleny.
Individual qualifiers include Bureau Valley's Elijah House and Polo's Carson Jones, both juniors, and Oregon freshman Ella Dannhorn – all of whom are making their first trip to the state meet.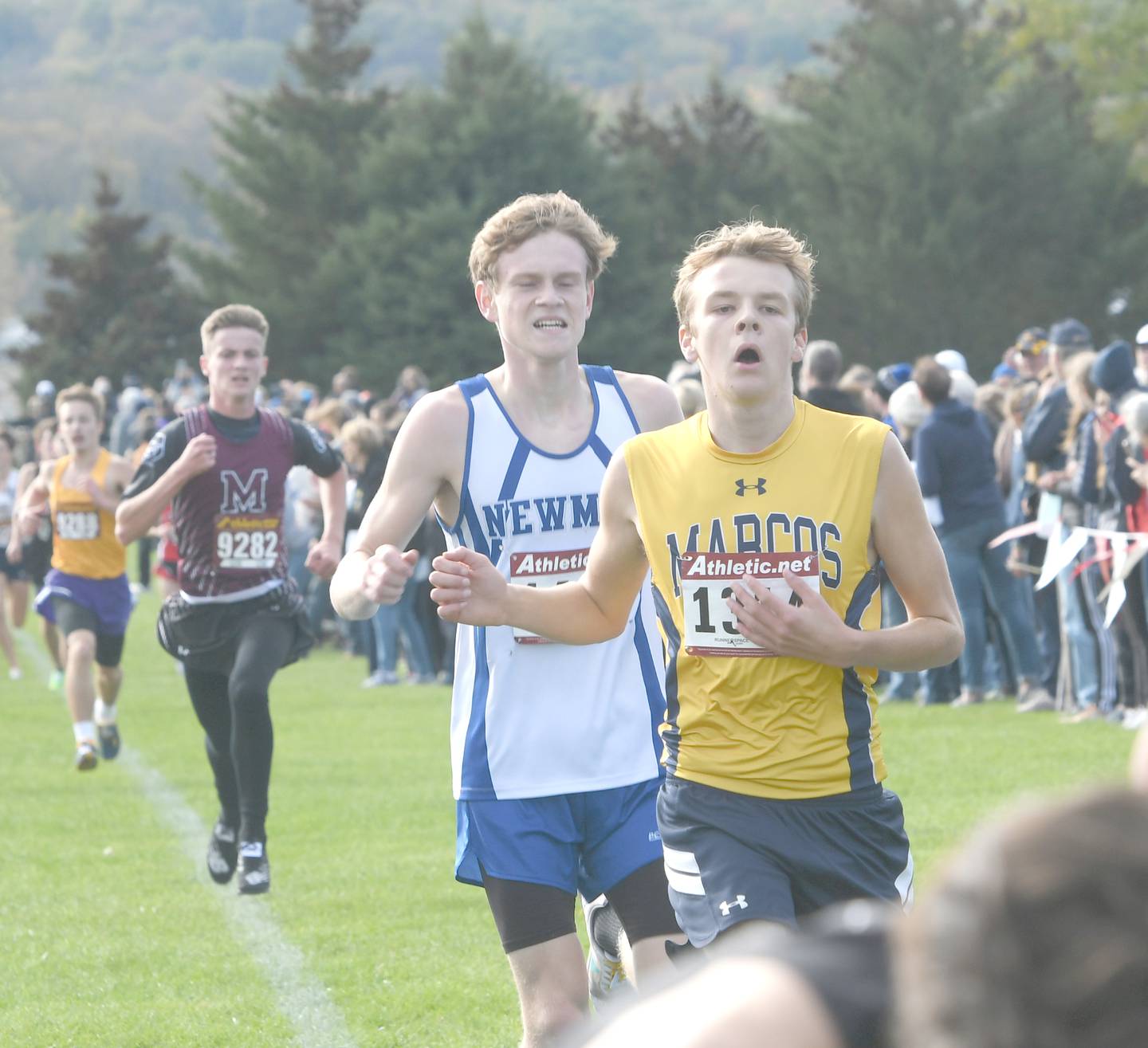 Some of the local athletes have run at Detweiller Park before. The difference is the sheer number of runners, teams, fans and officials that will be on hand for the six races Saturday, and the atmosphere that comes with it.
But the beauty of distance running is that oftentimes the only person you're competing against is yourself. Once the runners take off and spread out on the 3-mile course, it's easy to block out all of the outside noise and just get into your own rhythm.
So here's hoping the local runners find the rhythm and pace that help them perform their best in the season finale on the state's biggest stage. Good luck to everyone who will lace up their running shoes on Saturday in Peoria.
But most of all, just enjoy the experience. Soak up the atmosphere, revel in the opportunity, and appreciate the chance to run at state – because there are a lot of kids who would've loved to be there Saturday to experience it.