As we wind down what has been a chaotic, hectic, crazy, (insert more adjectives from the thesaurus here) last few months, I've finally had a little time to reflect on what prep sports and prep athletes have gone through since February – and even further back than that, to March 2020.
First of all, let me commend all the athletes for their truly inspiring efforts of going through winter and spring sports seasons – as well as a mini-fall – in such a compressed, shortened timeframe. From not knowing if they were going to have sports at all 4 months ago to state trips in softball, boys tennis, track & field and wrestling, you certainly showed your resilience – and your love for the sports which you all compete in.
Also, kudos to the coaches and administrations for being so quick to act when the IHSA announced this season and sports mash-up and making sure the athletes got a chance to participate – especially after last year's seniors didn't get the chance to play their final spring season because of the pandemic.
The flexibility and patience of everyone involved was also impressive, considering that a player, team or school might not know from one day to the next whether or not they'd be in COVID quarantine or have enough players to compete.
We even had to be flexible at the newspaper, as the roles of our sports staff changed to page designer and part-time news reporter, and are still in the process of slowly changing back to normal.
But with all that's been going on recently to cap off another strong sports year in the Sauk Valley, I would be remiss if I didn't address the loss of an event which we here at the paper love to host every year: the SVM All-Star Basketball Classic. For the second straight year, the annual game featuring local high school senior basketball players was canceled; last year, it was strictly because of COVID protocols, this year still because of that, but more due to the fact that when we would've scheduled the game – last Thursday, June 17 – we still had many athletes participating in state events in Peoria (Sterling softball) and Charleston (boys state track & field).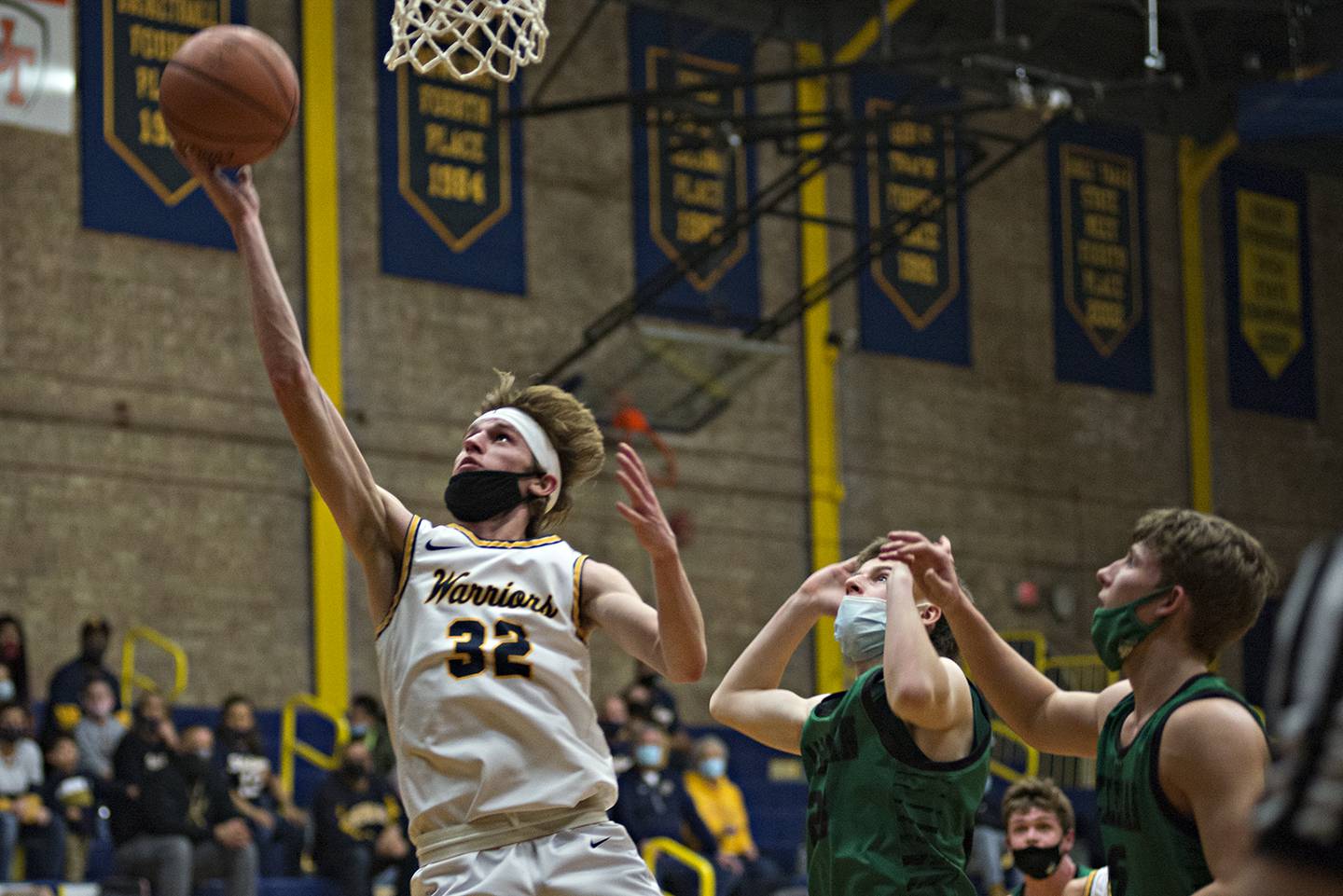 Last year, I wrote a similar column lamenting the loss of an annual tradition that we here at the paper have come to love as much if not more than any other. Last year, there was a lot of uncertainty as we navigated through a global pandemic; this year, there's less uncertainty but more hope that we'll be back next year.
My feelings about missing the game this year are the same as last June. I feel for the seniors who don't get a final stage to showcase their talents, and I feel for the friends, family and fans who don't get to enjoy a night of fun and basketball watching those seniors put on a show for the final time.
And I feel for our sports staffers and hard-working photographers, who enjoy the fun, festive, laid-back atmosphere of the game, as well as the memorable moments that come with it.
Last year, because of the changes and adjustments we were going through at the paper – and the world – due to the pandemic, we never got to select our list of seniors basketball players who we would've invited to the All-Star Game. This year, even though we aren't hosting the game, at least we were able to put together a list of invitees to suit it up one more time to represent their schools.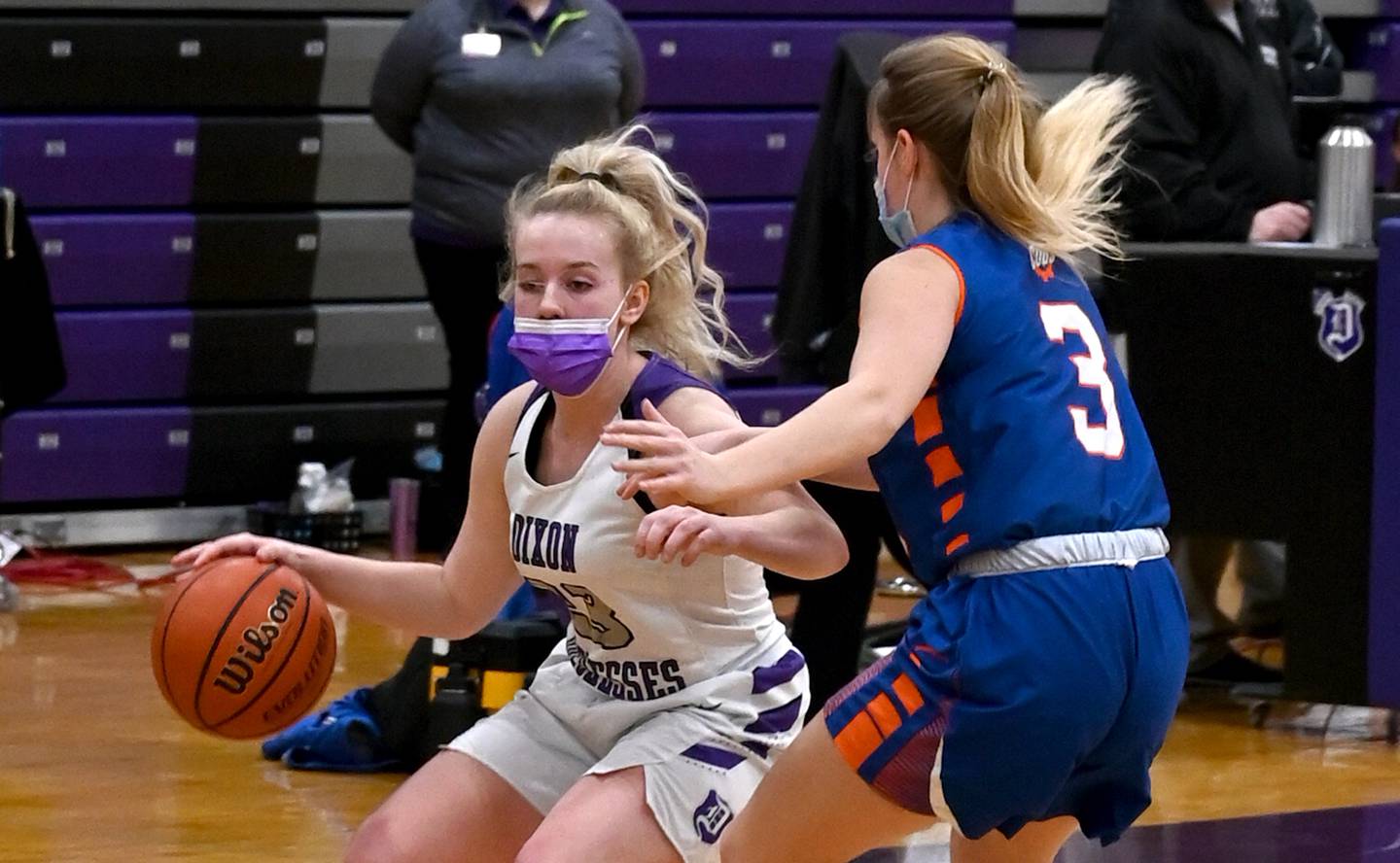 In the girls game, players of the year Abi Payne and Mallory Powers would've helped anchor the Telegraph Team, with Dixon's Abby Guthrie and Caylyn Kimmel sharing the backcourt, and Amboy teammate Gabby Jones providing some punch inside. Newman's quartet of Skylar Savage, Jordan Morthland, Brynlee Hermeyer and Bella Trancoso would be joined by Polo's trio of Alex Dusing, Marah Blake and Mallory Patterson, with Oregon's Ella Martin and AFC's Brittney Mundell rounding out the squad.
For the Gazette Team, Sterling's Bree and Brook Borum and Hailey Walters would've teamed up with Rock Falls' Abi Peyton and Karli Fischbach; her twin sister Kylie would've gotten an invitation to be part of the team despite not being able to play after knee surgery. Eastland's Karlie Krogman, Natalie Hughes and Talena Rogers would be joined by West Carroll's Madison Haynes and Fulton's Kylie Collachia and Liz Fish. The Erie-Prophetstown trio of Baylee Anderson, Mak Glassburn and Kara Schipper would've also joined the squad.
The boys game would have been just as compelling and competitive. The Telegraph would've featured trios from Dixon (Ryan Pitzer, Cal Kyker and Logan Etheridge) and Newman (Jake Ackman, Luke Jungerman and Andrew Velasquez), as well as duos from Amboy (Preston Henkel and Trevor Vaessen), AFC (Peyton Lanning and Matt Thompson), Polo (Logan Kindle and Gavin Zell) and even Eastland (Wyatt Baber and Drew Burkholder) after the pair of Cougars was moved over to the Telegraph Team to make the roster numbers even. Oregon's Owen Ketter would have also received an invite.
The Gazette would've had a quartet of Missiles, led by player of the year Treyton Selman, with teammates Nick Smith, Ryan Kendall and Daniel Lohnes. Sterling's trio of Nate Ottens, Noel Aponte and Trevon Jordan and Rock Falls' duo of Luke Akerman and Chase Chappell would've teamed up instead of competing against each other; ditto with Morrison's Alex Anderson and T.C. Ottens and Fulton's Connor Barnett and Kyler Pessman. Erie-Prophetstown's Dawson Haggard and Bryce Rosenow would fill out the roster.
Just thinking of some of those matchups and lineup combinations made me miss the game even more, and I'm sure whoever we would've asked to coach those squads would have jumped at the chance to move around those chess pieces.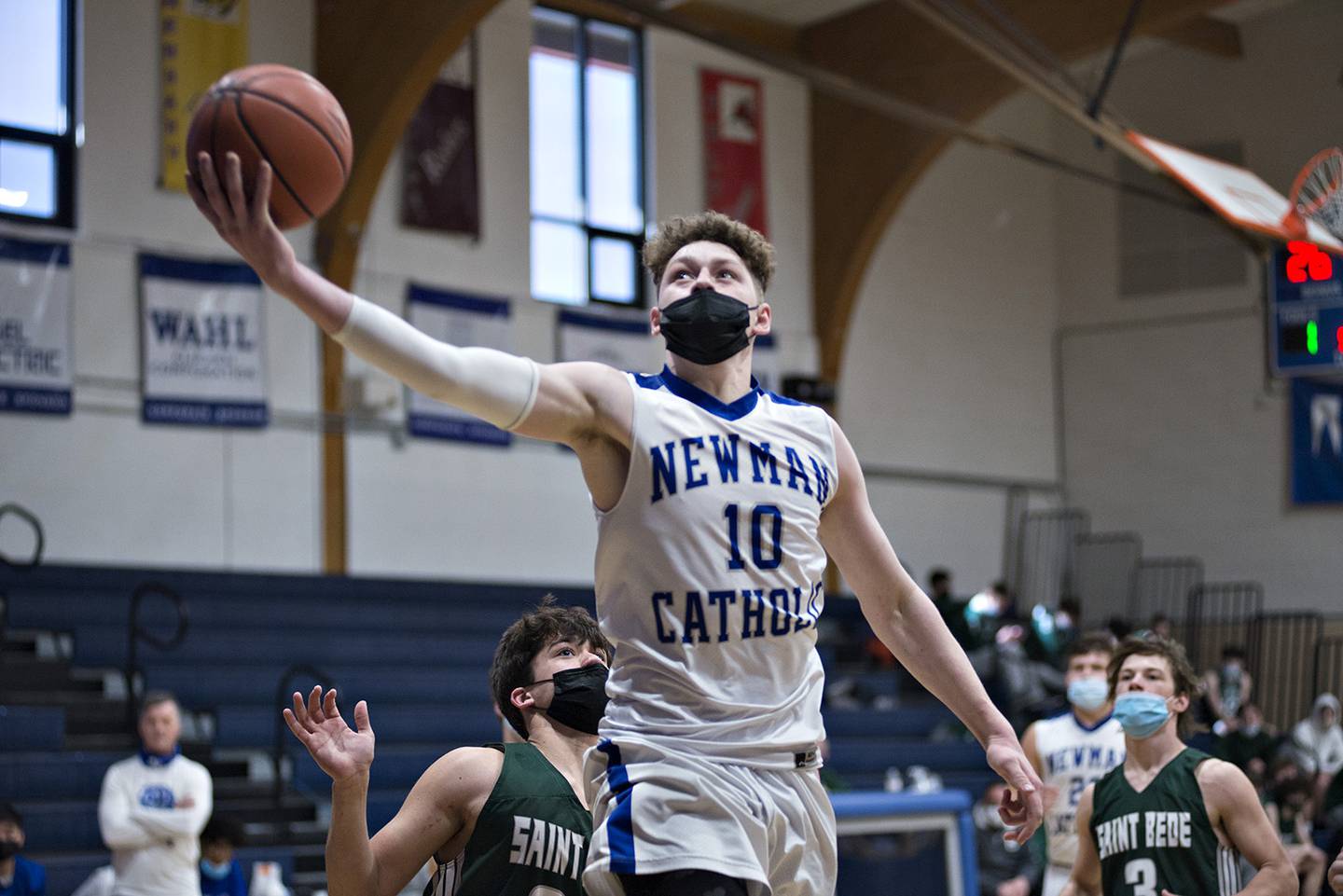 Alas, there will be no gathering of these talented players at the SVCC Gym this year, but I wanted to honor them in print if nothing else, and offer my sincerest congratulations on stellar seasons and careers for their respective schools. It would have been great to see you all one more time, but it was not to be; good luck on all your future endeavors both on the court and off. I know you'll represent your families, schools and hometowns well and make us all proud.
As a side note, a few of these players will be representing the area at the IBCA All-Star Game today in Pontiac: Sterling's Borum twins and Dixon's Abby Guthrie will play for the 3A-4A North Team; Amboy's Abi Payne and Mallory Powers and Eastland's Karlie Krogman will play for the 1A-2A North Team; and Fulton's Connor Barnett will play for the 1A-2A North Team in the boys game. Good luck to you all!
Since the All-Star Game usually marks the end of another local sports year for us at the newspaper, it's about time I start looking forward instead of back. We'll enjoy about 5 weeks to catch our breath, then plunge back into football season and fall sports – hopefully with the sense of normalcy remaining uninterrupted so we can have a "normal" school year in 2021-22.
So once again, good luck to all the seniors who have done so much to make the most of their final high school year. I'm so happy you got the chance to compete, and congratulations on your resilience and attitude and effort to have the success you did. You should be proud.
I know the rest of the Sauk Valley is.