DIXON – The Dixon Historic Theatre will be opening with country star Lorrie Morgan on stage Saturday after pushing back its premiere show from earlier this month.
Morgan has eight million records sold including fourteen top 10 hits, twelve recorded albums and four Female Vocalist of the Year awards. Tickets range from $35 to $60, and the performance begins at 7:30 p.m. at the century-old theater, 114 S. Galena Ave.
"It's going to be a great show and a fun night out for people," Dixon Historic Theatre Executive Director Tim Boles said.
The theater had planned to kick off its grand reopening 2 weeks ago with Broadway star Franc D'Ambrosio, preceded by a master class and talent search to find a local performer to appear alongside him. However, the event was postponed citing concerns with the state indoor mask mandate.
After clarifying health and safety requirements with the state and working to make sure the venue met the mitigations, the theater gave the green light for the shows to proceed as planned. Masks will be required for theatergoers, but performers don't have to wear one while on stage.
"We have been able to put in place Covid safety precautions that will protect our patrons as well as the performers on stage," according to an announcement from theater staff.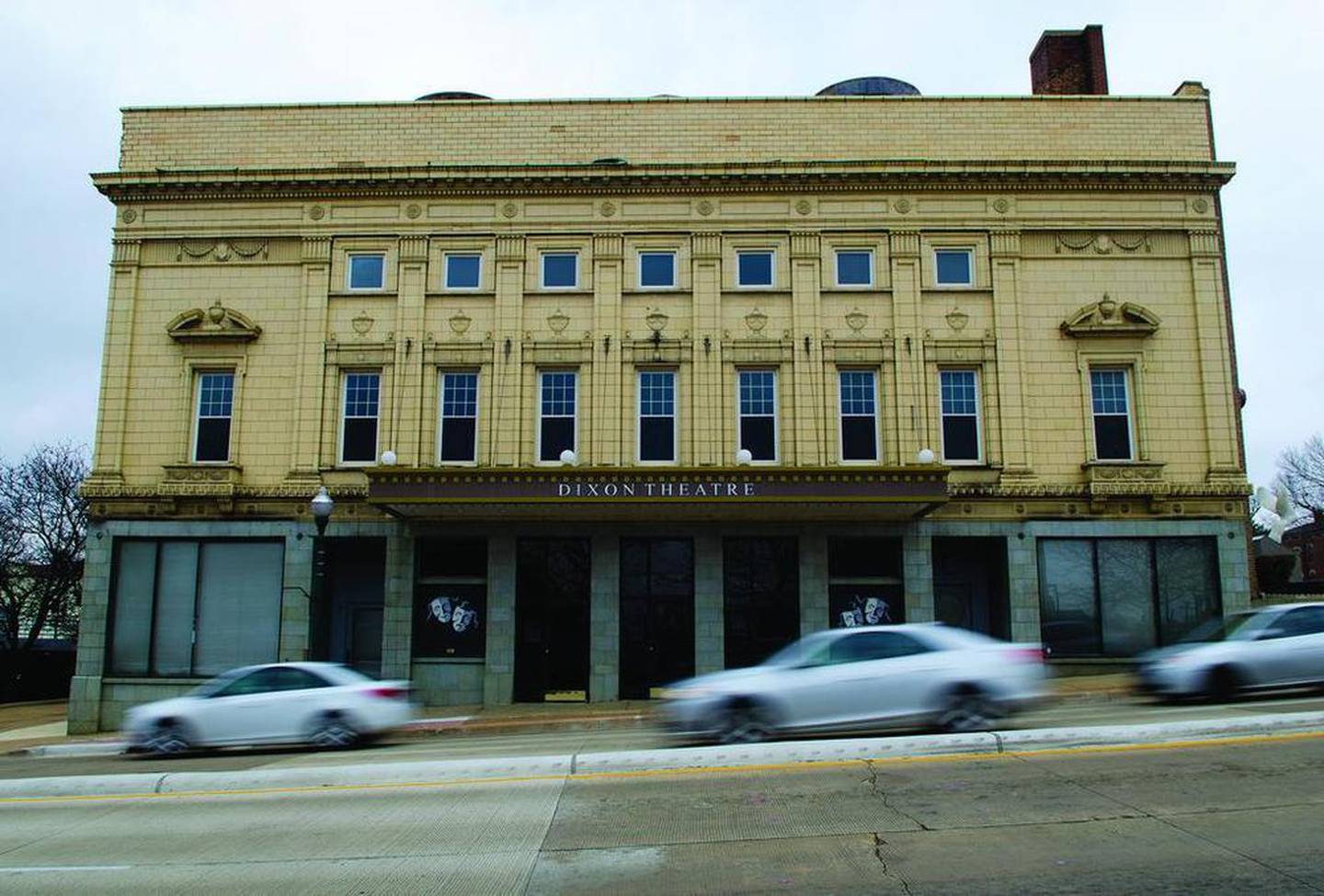 Boles said they also took precautions a step further and recommend people become vaccinated.
"We're keeping things as safe as we can," Boles said.
Ticket sales are bumping up, but they are expecting to see some impact because of COVID-19 and people not yet being comfortable with going out, he said.
Revitalization plans and a new management structure has been in the works for the theater for years and was delayed for another year because of the coronavirus pandemic.
"It's a big theater, and there's plenty of room to spread out," he said.
The overall goal has been to remake the theater into a cultural icon for the city and region as well as a tourism draw.
Repairs and renovations include replacing the fly system that controls the stage rigging, installing new curtains, removing and bringing the fire escape up to code, giving the facility a deep cleaning, making major repairs to the boiler and air conditioning, installing smart lighting, and providing upgrades to the sound system.
The lineup for the theater's reopening season includes:
Lorrie Morgan, country music artist, 7:30 p.m. Saturday
October Rendezvous, 5:30 p.m. Oct. 6
Completely Unchained, The Van Halen Tribute Band, 7:30-10 Oct. 27
Who's Bad: The Ultimate Michael Jackson Experience, 7:30-10 p.m. Nov 5-6
November Rendezvous Arts, 5:30-8 p.m. Nov. 11
A Christmas Carol, 7:30-10 p.m. Dec. 3, 4 and 5
December Rendezvous Acts, 5:30-8 p.m. Dec. 9
January Rendezvous Arts, 5:30 p.m. to 8 p.m. Jan. 13
Reza: Edge of Illusion, 7:30 p.m. to 10 p.m. Jan. 28
February Rendezvous Arts, 5:30 p.m. to 8 p.m. Feb. 10
Dinosaur World Live, 7:30 p.m. to 10 p.m. Feb. 12
Get the Lead Out, 7:30 p.m. to 10 p.m. Feb. 23
March Rendezvous Arts, 5:30 p.m. to 8 p.m. March 24
Bette Davis Ain't for Sissies, 7:30 p.m. to 10 p.m. April 2
Kick it Out: A Tribute to Heart, 7:30 p.m. to 10 p.m. April 8
April Rendezvous Arts, 5:30 p.m. to 8 p.m. April 21
Exile: The No Limit Tour, 7:30 p.m. to 10 p.m. May 7
Joe Piscopo, 7:30 p.m. to 9:30 p.m. May 13
Find tickets at dixontheatre.com