1 - 2 Rivers Wine Fest: The annual festival will be 5 to 8 p.m. Friday, noon to 7 p.m. Saturday and noon to 4 p.m. Sunday at the Jordan block, 101 W. Main St., Ottawa. There will be live music and wine tasting. Food vendors will be on hand throughout the event. Wine, beer and spirits tickets are available to buy along with the admission tickets. Go to https://ottawawinefest.com/ for more information.
2 - Shrimp and Brew Hullabaloo: The second annual event will run from 11 a.m. to 9 p.m. Saturday at Princeton's Rotary Park. It will feature food, drinks and seven hours of live music. Rotarians will prepare and serve grilled and fried shrimp boats and food trucks will be on site. Children's activities will be available between 11 a.m. and 5 p.m. For information on the event, visit princetonshrimpfest.com or follow Rotary Club of Princeton on Facebook.
3 - Illinois Valley Pistol Shrimp home opener: The Pistol Shrimp will return to Schweickert Stadium at Veterans Park in Peru for the 2023 Prospect League season. Friday and Saturday's games against the Burlington Bees begin at 7:05 p.m. The home opener is Southclaw Sam's fifth birthday celebration sponsored by Carus. Saturday's game will be the annual battle of the grade schools sponsored by the Law Offices of Peter F. Ferracuti. Admission is free. Go to https://pistolshrimpbaseball.com/ for more information.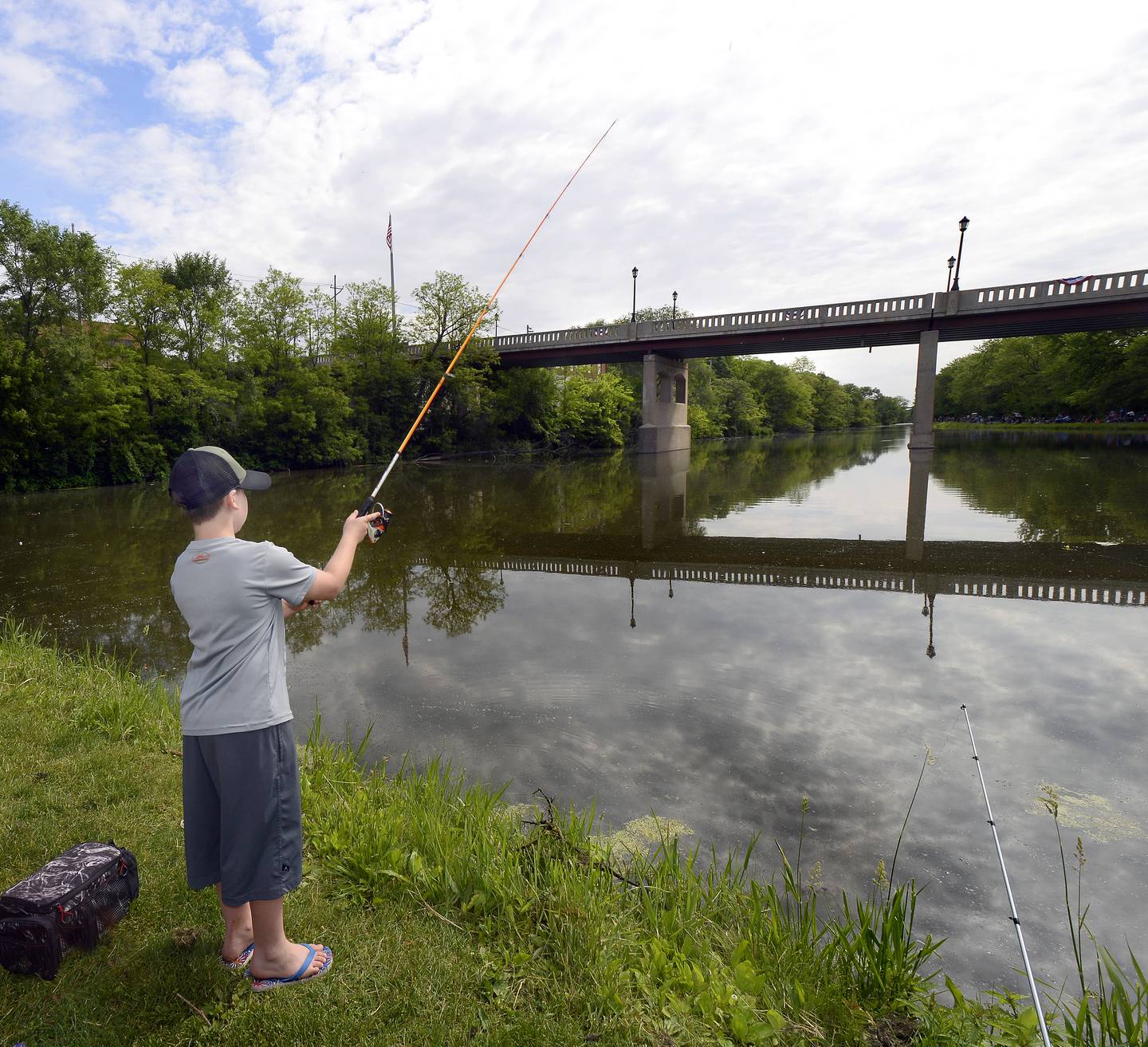 4 - Kid's Free Fishing Tournament: The 36th annual event will be 9 to 11 a.m. Saturday at Lock 14 in La Salle. Boys and girls can begin signing up at 8 a.m. for two different age groups, 4 to 12 and 13 to 15. Children should bring their own tackle, a pole and a hook. Bait will be provided. Snacks and drinks also will be provided. Prizes will be awarded. For more information call 815-223-2382 or 815-488-2035 or go to www.better-fishing-assoc.org.
5 - Summer music series: A handful of free summer music series will begin this weekend. The Smokers Blues Band is set to open Jammin' at the Clock in Streator at 6 p.m. at Heritage Park, downtown businesses will participate in a "Blues Brothers" theme for the show; Steve Sharp will perform 6:30 to 8:30 p.m. Friday at the Hegeler Carus Mansion, 1307 Seventh St., La Salle; Chris Butler Gaffney-Davis are scheduled on stage 6 to 9 p.m. Friday at Knudson Park in Marseilles; and Crossroads will play 8 to 11 p.m. Friday at the Starved Rock Lodge and Conference Center veranda. On Saturday, Fiddlerock! will perform 7 to 10 p.m. on the Mill Street Patio in Utica.
Would you like your event featured in this weekly feature? The first step is submitting your events to The Times, NewsTribune or Bureau County Republican's community calendar at starvedrockcountry.com/local-events/ where they are then considered for inclusion in this feature.