GENEVA – Izzi Wirtz evidently has asserted a calming influence in the middle of Lyons Township's attack in her second varsity season.
Wirtz, a sophomore, was a piece on last season's Lyons team that finished second in the state in Class 3A. Her confidence seemingly has taken a leap since then.
[ Photos: Geneva vs. Lyons girls soccer ]
"We think she reads the game well. She wins the ball in the middle of the [field] for us," Lyons coach Bill Lanspeary said. "She plays with some good poise on the ball, too. So she brings a lot to the table."
Wirtz knocked in an insurance goal with 27:25 left in the second half of the March 24 game at Geneva and the Lions went on to a 3-0 nonconference win.
"On the corners before that, I just [noticed] the ball [and] nobody was really going to it," said Wirtz, who scored her first goal of the season. "On that one, I tried to move away from my player, get open, and then when I saw it coming at me, I just headed it toward the goal."
Defender Kate Fulscher and Eleanor Musgrove scored the Lions' two first-half goals.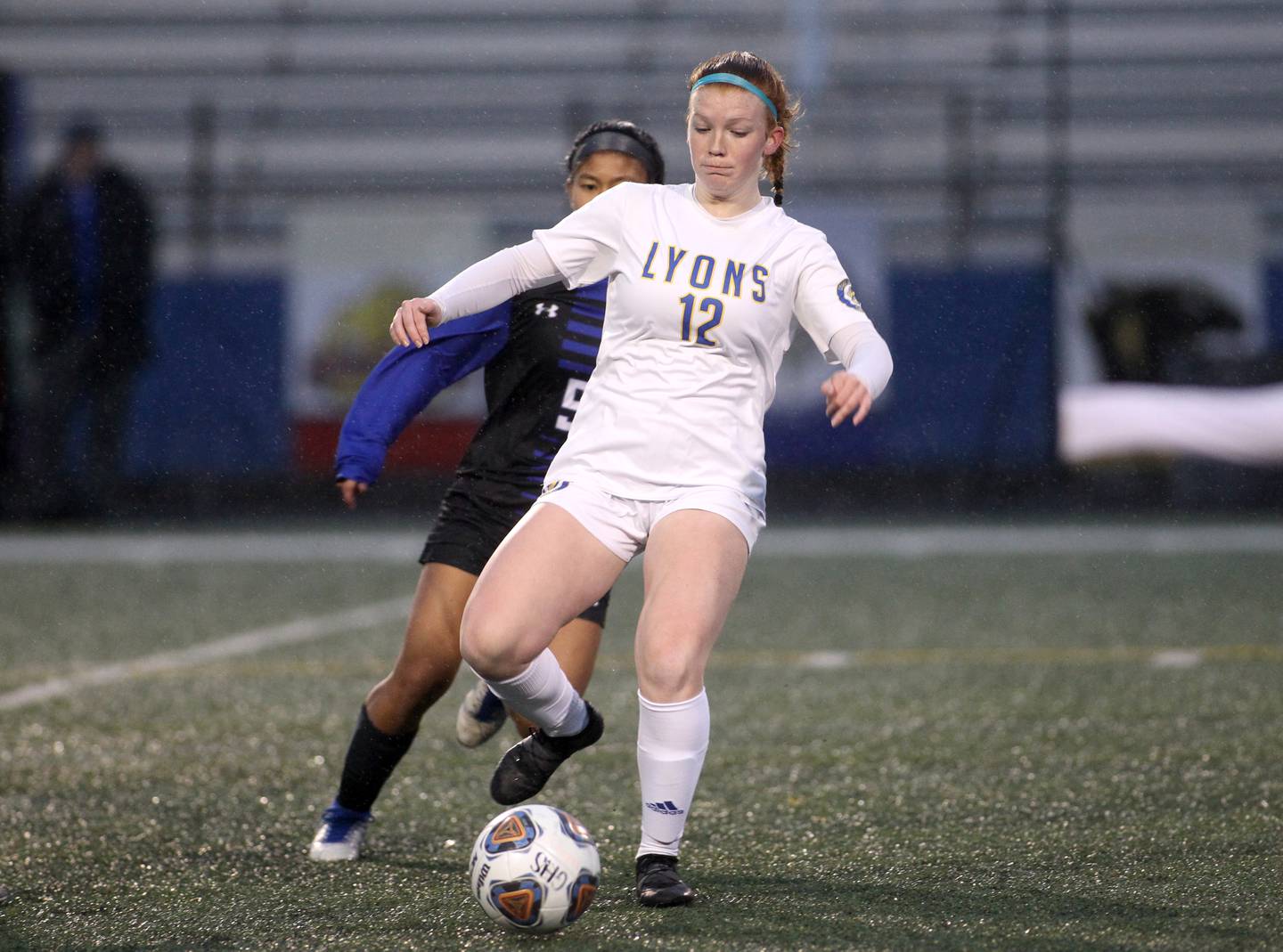 Last year's success is in the rearview mirror for Lyons (3-0), but the new season has brought excitement.
"I'm just really excited for the season," Wirtz said. "I think the team works together really well. Obviously, we've got a long way to go [as] this is our third game. But I think the momentum that we have to build on is going great [moving] forward.
"I definitely feel a little bit of pressure to get back up. We made it to the state finals and I feel that. But I feel if we just kind of keep playing our soccer and don't let anybody get to us, [we'll be OK]."
Geneva (3-1) turned in a strong effort that saw a number of offensive chances simply not able to sneak through the Lyons backline or goalie Brigid Dunne.
Lanspeary believed one of his team's big question marks coming into the season was how his back line would jell.
Thus far, it's helped produce two consecutive shutouts and the team has allowed just two goals.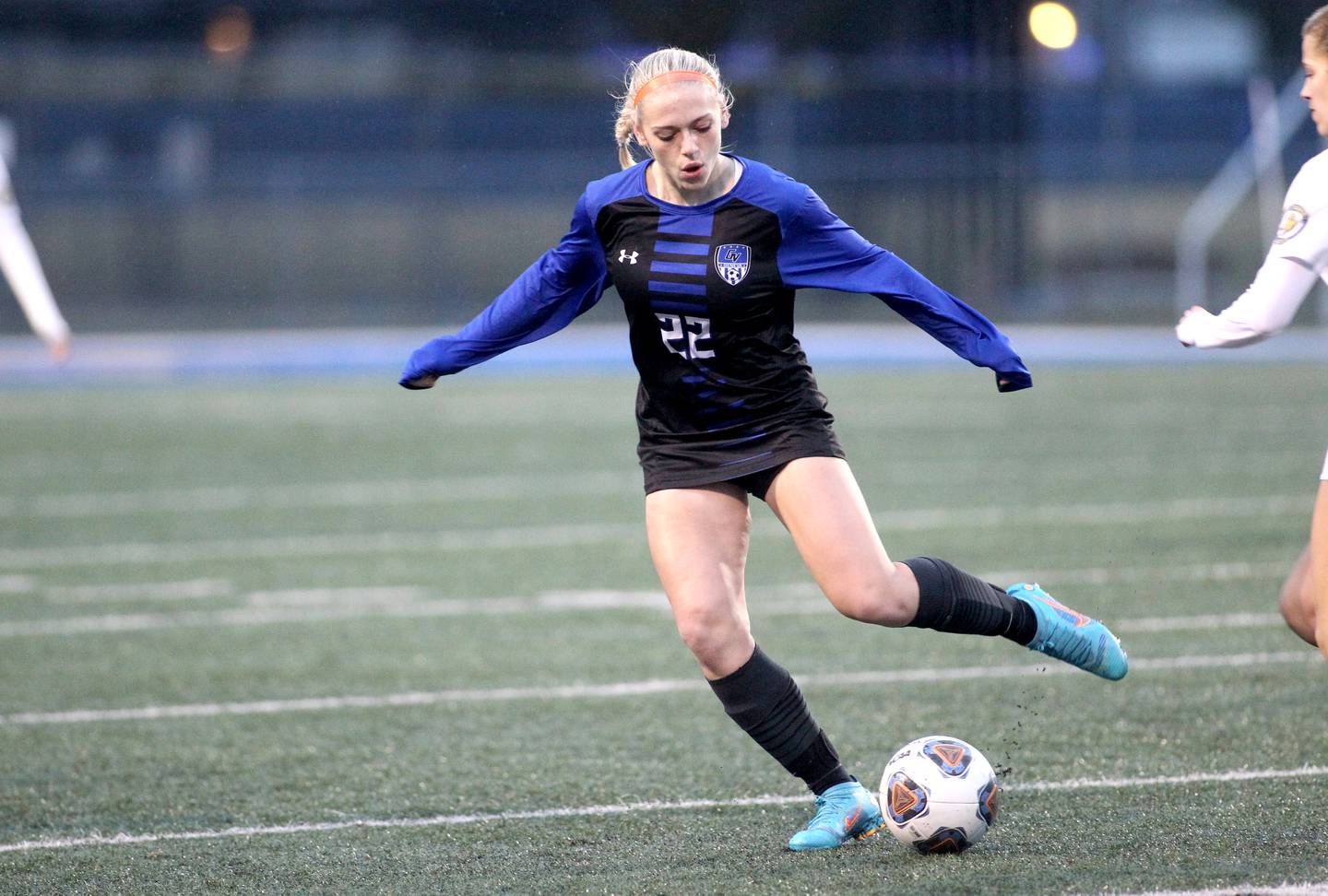 "We've got a sophomore, Brennan Israel, and a senior, Kate Fulscher, as two center backs that have really stepped in and done a nice job," Lanspeary said. "They're starting to build some really nice chemistry there playing together. You've got to be solid back there, so that's been huge. It's a nice start."
So far, Geneva coach Megan Owens likes the mesh on the field for her Vikings.
"I think this was a great game for us. I think it's more competitive than the scoreboard showed," Owens said. "They scored on two set plays and less than a minute left in the half. It's fixable things, but, I mean, we scheduled LT because they had a phenomenal year last year and are a big program. We wanted a big challenge early and I was very impressed by everything I saw.
"To me, the scoreboard doesn't reflect the game and there were so many positives. We kept up with their speed, we were able to defend their speed, played very physical with them and it was a very evenly matched game."