The Chicago Zoological Society recently announced the return of American flamingos to Brookfield Zoo for the first time since 1997. Nine recently hatched American flamingos, ranging in age from 2 to nearly 5 months old, can be seen at the zoo's swamp habitat as well as during outdoor appearances.
Accompanied by animal care staff, the flamingos will make a daily appearance at noon, weather permitting, around the zoo's Roosevelt Fountain for zoogoers to have up-close experiences with the lively flock. Guests can see the Parade of Pink—or gray for now, as the young birds' pink feathers are still developing.
All nine chicks, which are called flaminglets, arrived at Brookfield Zoo from one of the Association of Zoos and Aquariums' accredited zoos. In addition to having the birds featured in zoo chats and making appearances during outreach programming, there are plans to offer opportunities for guests to enjoy these charismatic birds during feeding sessions. The new program is expected to begin in summer 2024.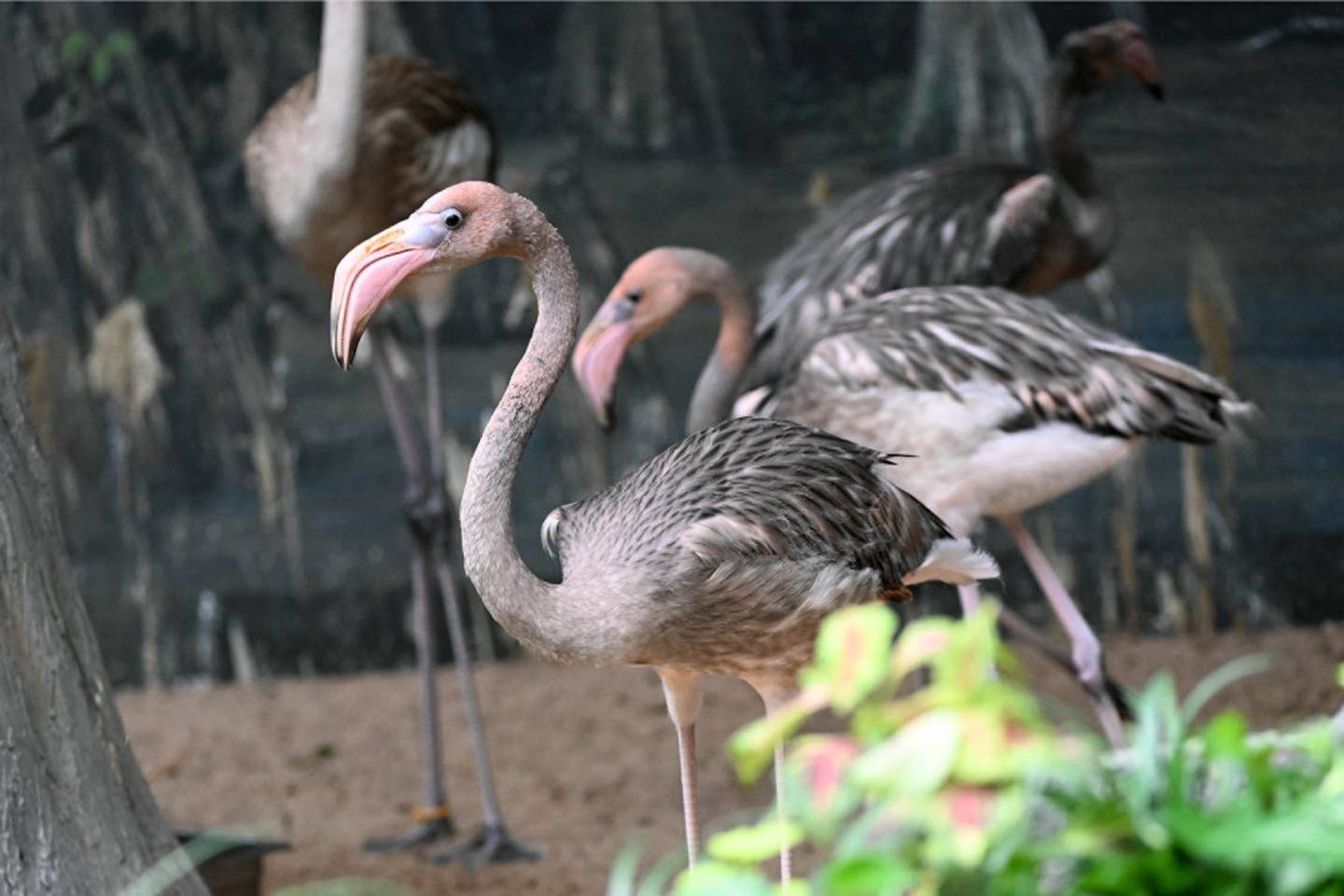 "Brookfield Zoo is thrilled to welcome back American flamingos to the zoo's family of aquatic birds," Cody Hickman, the zoo's associate director of avian care, said in a news release. "Over the coming years, we hope to breed and hatch many more flamingo chicks at the zoo to build up a large flock, similar to what you might experience in the wild."
The zoo is asking the public to help name two of the flamingos. Those interested in helping name one of the male and one of the female flamingos, can visit the zoo's website CZS.org/NameOurFlamingos.
Name choices for the female are: Fiona, Peggy, Sunrise and Daisy, and the public can choose from Otis, Ringo, Dash and Fabio for the male. Voting will conclude Oct. 24, at noon. Names will be announced the following day.
American flamingos are fully-grown at about 2 years old. Guests can expect to see gray-feathered chicks for now, as their bright pink plumage will appear over time as the birds molt and mature. When fully grown they can reach up to 5 feet, weigh between 4 and 8 pounds, and have a wingspan of about 5 feet.