Students from Downers Grove North High School in Downers Grove won first place and students from Downers Grove South High School won third place in the Illinois Northwest Suburban Spring 2023 session of The Stock Market Game program.
In the contest, students are given a hypothetical $100,000 in capital to buy, sell and trade for about three months. The teams competed against more than 500 other teams across Illinois, according to a news release.
The first-place team at Downers Grove North was led by economics teacher Tom Saam. Members included Tyler Schumacher, Jake Solecki, William Murphy and Everett McDonald. The team earned first place by investing long in a variety of companies, including Apple and Dover Corporation. The team saw gains by selling short several companies, including Bed Bath & Beyond and First Republic Bank. The team finished with $131,609 in its portfolio.
"Students manage their funds by researching market trends, as well as company and industry news," Saam said in the release. "The exercise is a fun way for students to learn personal financial literacy skills."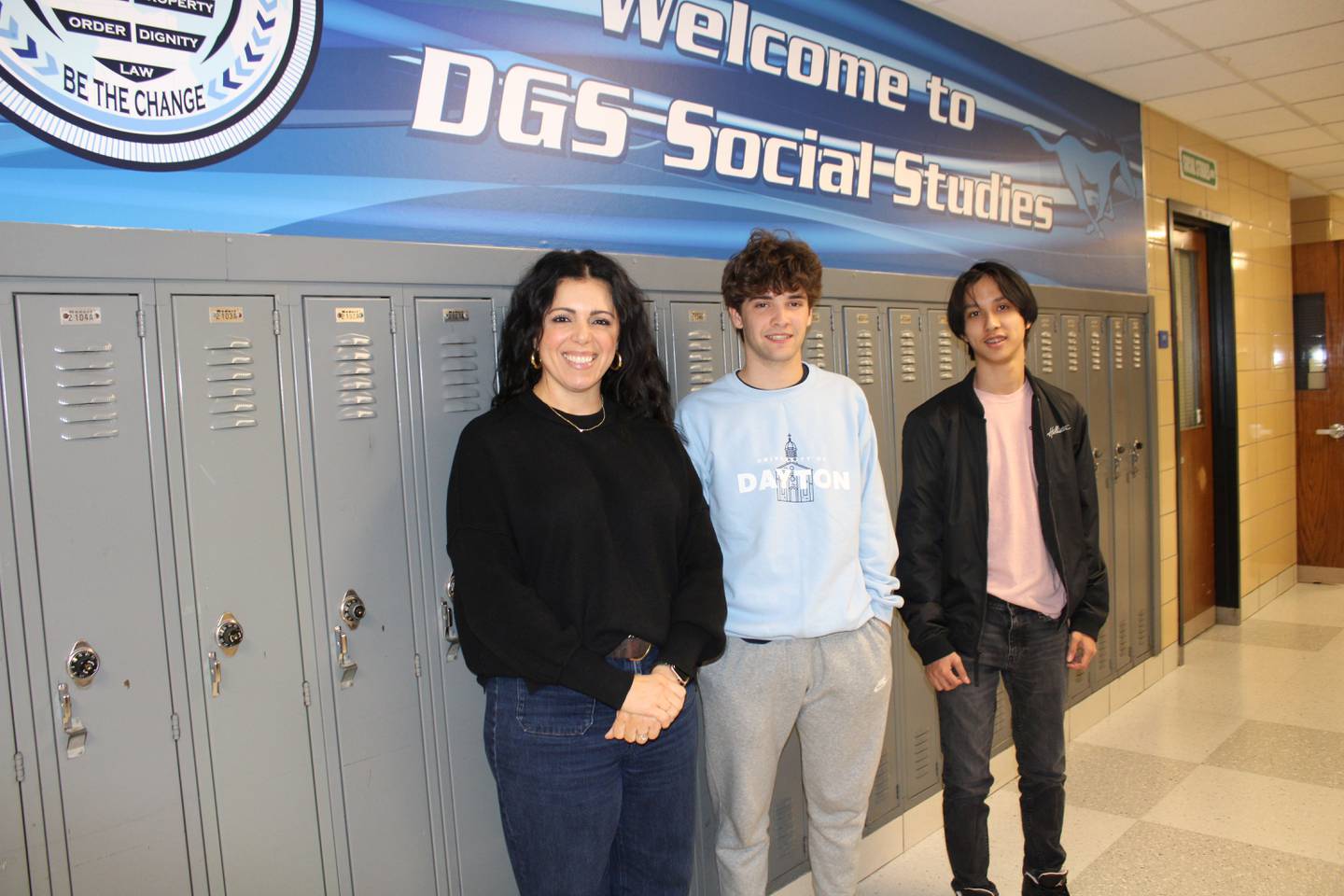 South's team members included Jake Justus and Robert Vong. The team, which was led by economics teacher Elaine Marinakos, invested in companies including Google, Tesla and First Republic Bank and finished with $125,439 in the portfolio.
"We teach lessons on the stock market as an investment strategy and our students apply their learning to research stocks and make the best transactions possible," Marinakos said. "This was especially challenging this semester as the stock market was facing a downturn and the students needed to adjust their strategy."
District 99 teams have scored high in past competitions. In 2018, two Downers Grove South teams earned first and third place and Downers Grove North earned sixth place.
The Stock Market Game is an online education program that teaches math, social studies, technology, business, economics and language skills in a real-world setting while emphasizing the importance of long-term saving and investing. Go to www.stockmarketgame.org and www.econillinois.org for details about the program.