Lindsey Bingham's return from a college trip to Florida this week hit a snag when the flight home was delayed multiple times.
Her softball team likewise had a bumpy start to the spring.
York, a 20-3 sectional finalist last season and a traditionally strong program, got off to an uncharacteristic 0-7 start to the season. It may have not come as a complete surprise. Standout pitcher Lauren Derkowski graduated and is now at Michigan. York has four freshmen up on varsity.
But Bingham and the Dukes appear to have finally found their stride. York is 3-1-1 over its last five games, and beat Glenbard West 16-5 in Wednesday's West Suburban Silver opener.
"I think the team in general is starting to work together," said Bingham, York's senior third baseman. "Having that new of a team, we got thrown into games, we only had practice for a week before games started. It was hard to develop that team chemistry with such a new team. Obviously nobody wants to start the season the way we did, but it made us work that much harder for future games."
To be fair, York's nonconference schedule to start the season was no picnic. Four of the Dukes' first seven games were against teams ranked by the Illinois Softball Coaches Association. It took time for the young kids to mesh with the returning talent, but York coach Brendan Holba still contends that his team is one of the best in the state.
"It was definitely a shocker; as coaches we're sitting there thinking what do we need to do," Holba said. "We've started to mesh together, found our identity, our pitchers are getting ground balls and at the plate we're starting to get more aggressive, not watching pitches but attacking balls. We played some really good teams and played them really close. We told them to keep hanging in there and the dam would break, the floor waters would come and we'd do what York is supposed to do."
Bingham is a ringleader to York's resurgence, an anchor to the Dukes' lineup in the third slot.
Despite missing the last three games with a sprained ankle, Bingham is batting .448 with a .500 on-base percentage with a double, home run and six stolen bases. Emily Fujiwara is hitting .394 with three doubles, two triples, a homer and 13 runs batted in and Kara Jensen is batting .379 with a .455 on-base percentage and three doubles, two homers and seven RBIs, and has struck out 49 batters in 46 innings while posting a 2.43 earned run average.
Holba appreciates the versatility that Bingham brings to the batter's box.
"She can hit the ball over the field," Holba said. "She can bunt for hits, she sees good pitches, every time she gets in there she's either going to get a hit or figure out a way to get on base. That sparks the team."
Bingham hit a more than respectable .382 last year with seven doubles and 11 RBIs, and was an ICA third team All-State pick. But Bingham felt she went through a bit of a slump during the season, and attributed that to a longer stride that she has since fixed.
"Now it's totally changed, it's a shorter stride," she said. "I used to have issues with over-striding but now I'm taking a normal stride. It's definitely helped me bounce back. I'm staying on top of my fundamentals."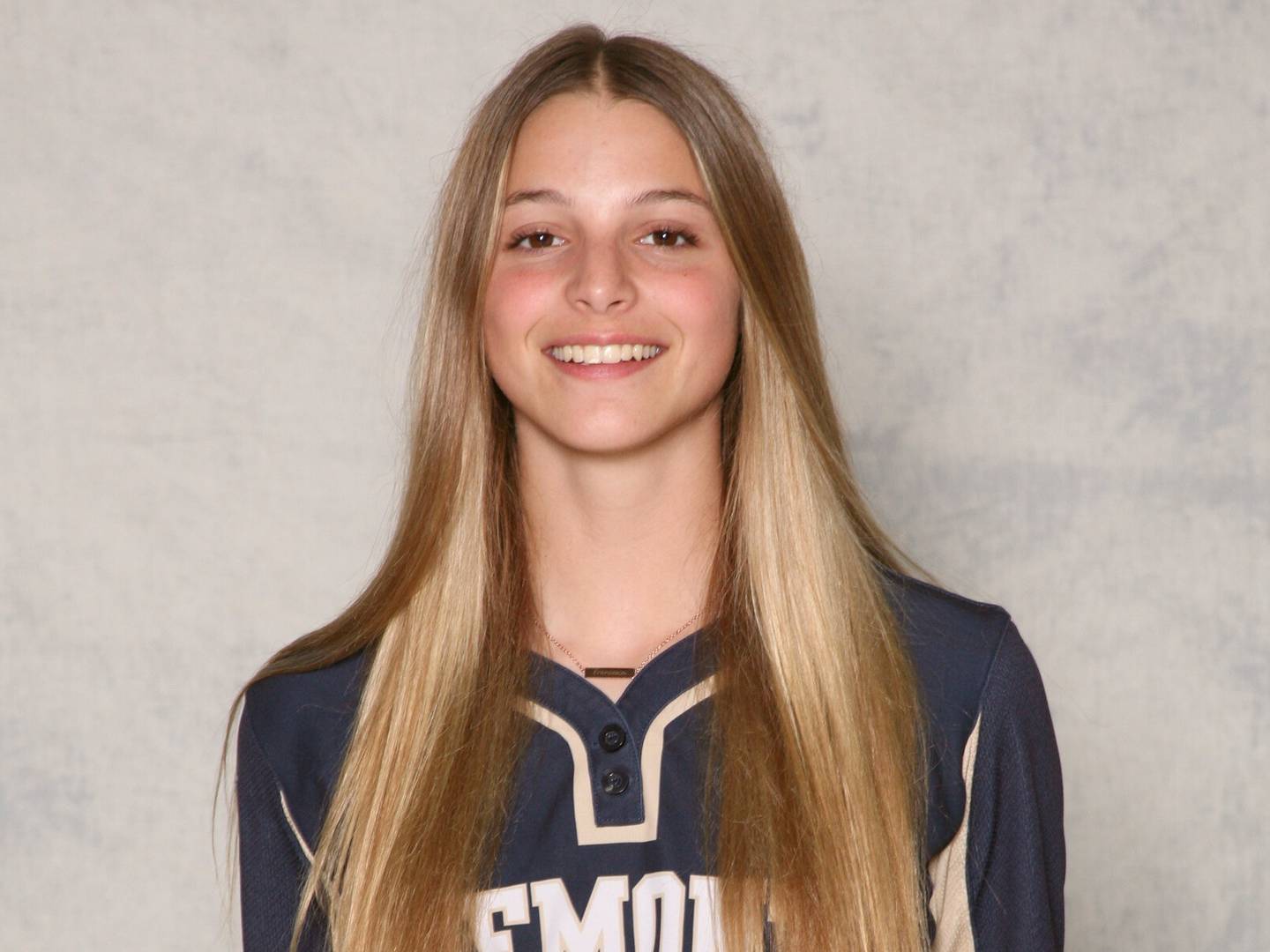 Frankie Rita a good catch for Lemont
Frankie Rita has an athletic combination that is not widely known in the softball community, but the Lemont junior catcher has been wildly successful in two sports.
Rita, a standout on the Lemont softball Class 3A runner-up in 2021, also was a member of the Lemont cheerleading team that took second at state last school year.
"I grew up around many sports," Rita said.
Indeed, Rita tried softball, soccer, gymnastics, tumbling and cheerleading as a kid. She has definitely proved to be a good catch for Lemont softball.
An All-Area player and second team All-State pick as a sophomore, Rita has picked up right where she left off this spring.
Rita through 15 games is batting .412 with five doubles, three homers, 14 runs batted in and 20 runs scored. Lemont (12-3), ranked second in Class 3A by ICA, has won nine straight games heading into a big matchup with Class 4A No. 1 Lincoln-Way Central on Saturday.
"This team has been really exciting lately," Rita said. "Especially losing seven seniors going into this year it was questionable what we would do with these younger girls. They've proven to us that they deserve their position. I'm excited to see how it plays out."
Rita is unlike other catchers in a few facets.
She started out in softball not at catcher but at shortstop and second base. When times called for it, she was moved behind the plate and fell in love with the position. She learned technique from her older brother, who was also a catcher. Her dad played baseball in college as a pitcher, offering her a different perspective. Rita is smaller in frame than the prototypical catcher, but what she lacks in size she makes up for in other areas.
"I prosper in the agility department," she said. "I'm quicker up and down, can jump high. It definitely helps me. When you first see me throw you realize that I have a strong arm."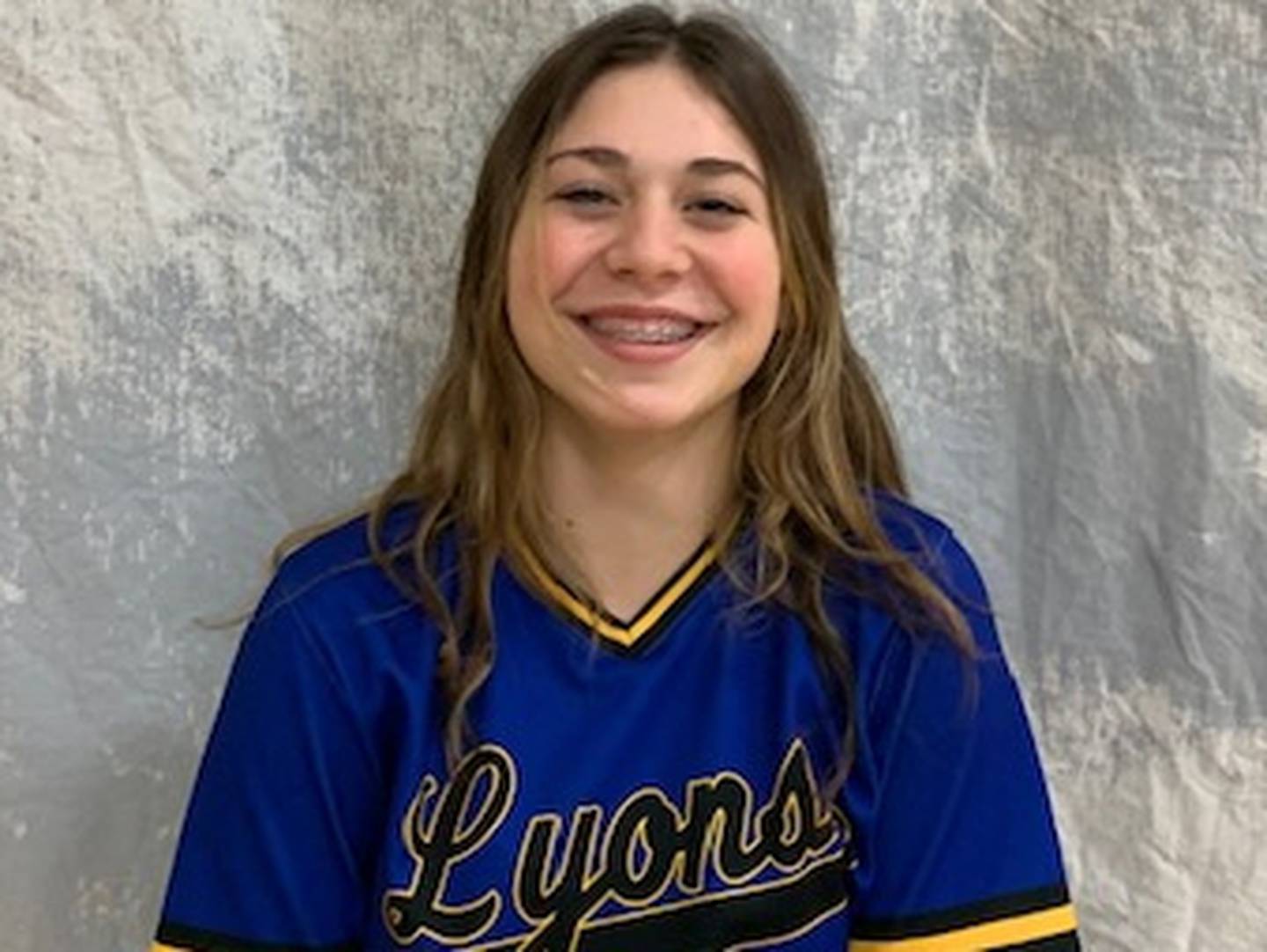 Lyons stays hot
Lyons (7-0) remained unbeaten on the season with three wins in the last week, beating Montini 10-9, Morton 10-0 and Downers Grove North 5-3.
Over that three-game stretch, sophomore Kaitlyn Filkins hit .556 (5 for 9) with a homer, three RBIs and four runs scored, senior Emily Joseph hit .500 (6 for 12) with a homer, double, three RBIs and five runs scored, junior Makenna Kotor hit .444 (4 for 9) with three RBIs, junior Tess Meyer hit .444 (4 for 9) with two RBIs and seven runs scored and senior Ava Paganis hit .400 (4 for 10) with four RBIs and five runs scored.
Freshman pitcher Isabella Evans earned her first two official wins of the season, striking out 16 over 15 innings while posting a 1.87 ERA.