Grace Williams already has her sights set on raising the bar for her senior year.
Williams, St. Charles East's star center midfielder, burst on the scene this spring in her first season for the Saints after transferring from Neuqua Valley. She tallied 25 goals and had 11 assists and earned all-sectional and all-DuKane Conference accolades.
For those accomplishments, Williams is the 2022 Kane County Chronicle Girls Soccer Player of the Year.
"I was really proud of myself for my whole junior year," Williams said. "I was not expecting 25 goals at all. I was just hoping to play. I'm just really excited for next year to come back and score more. All I want to do next year is score."
Williams, who follows former Saints star Hannah Miller in earning the Chronicle's Girls Soccer Player of the Year award, knocked in six more goals than Miller did in 2021.
St. Charles North junior Bella Najera, who was voted DuKane Conference Player of the Year after a standout season with 19 goals and six assists and helped the North Stars to a sectional final appearance, received heavy consideration for the player of the year award.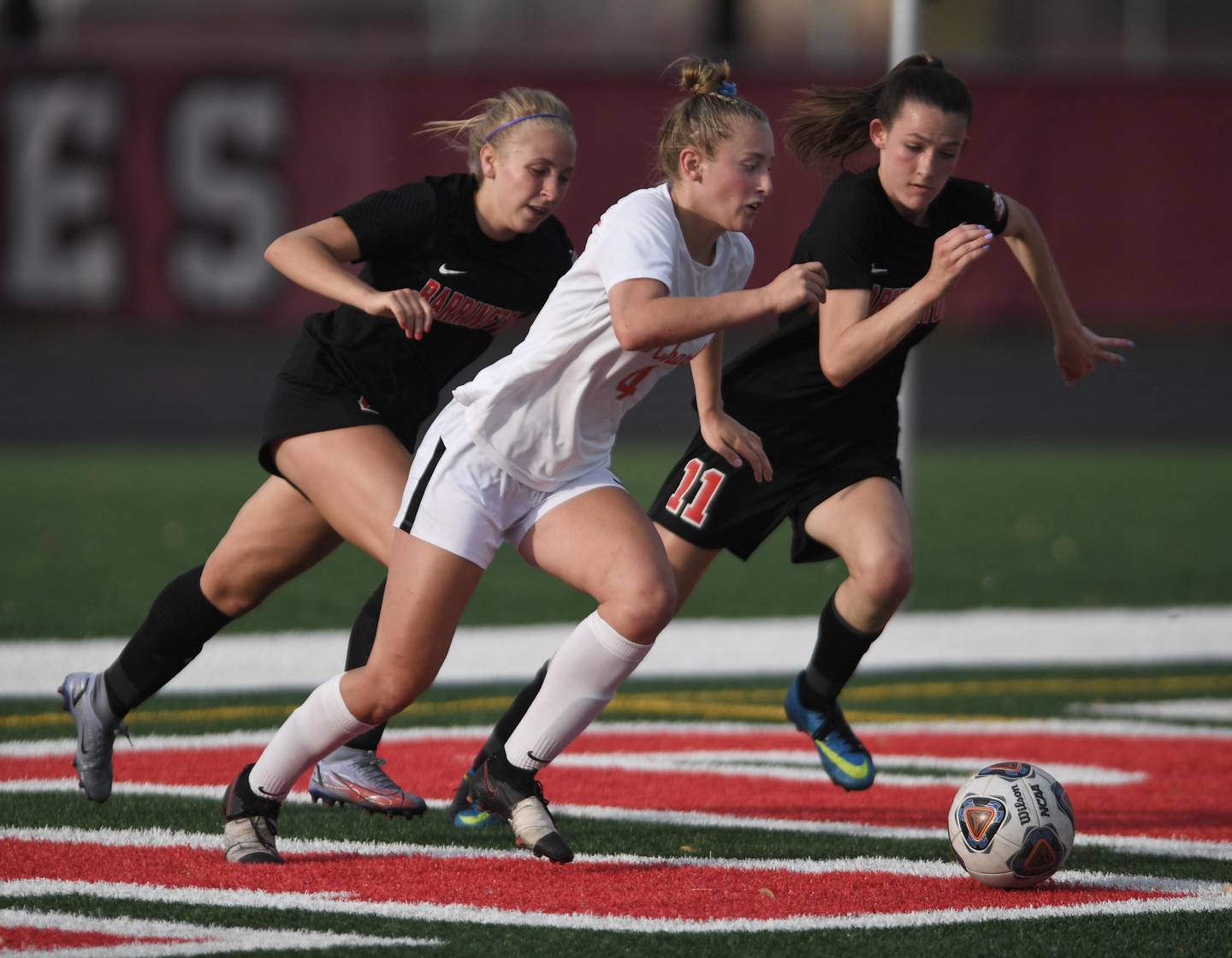 Williams, who was a centerpiece for the sectional champion Saints, received team accolades for Golden Boot (most goals scored), newcomer of the year and offensive player of the year.
"There's been so many times this season where I missed so many [finishes] and I just want to finish all those next year and double what I have," Williams said.
Another step for Williams to take as she heads into her senior season for coach Vince DiNuzzo is "confidence in herself."
"Someone that's a leader," DiNuzzo said. "As a senior coming in, she's going to be someone that everybody looks up to, so being able to be someone that is accountable, reliable and striving – and I don't doubt that she has this mindset – continuing to improve.
"I think she and I both in her postseason meeting agreed: 25 [goals] is great during her junior year, but there was a ton of goals left on the table. ... It's crazy to think because in some of these games, like against Belleville East [in April], she scored four goals in 25 minutes and I didn't let her play a second after that. So there's a lot of opportunity for her to grow."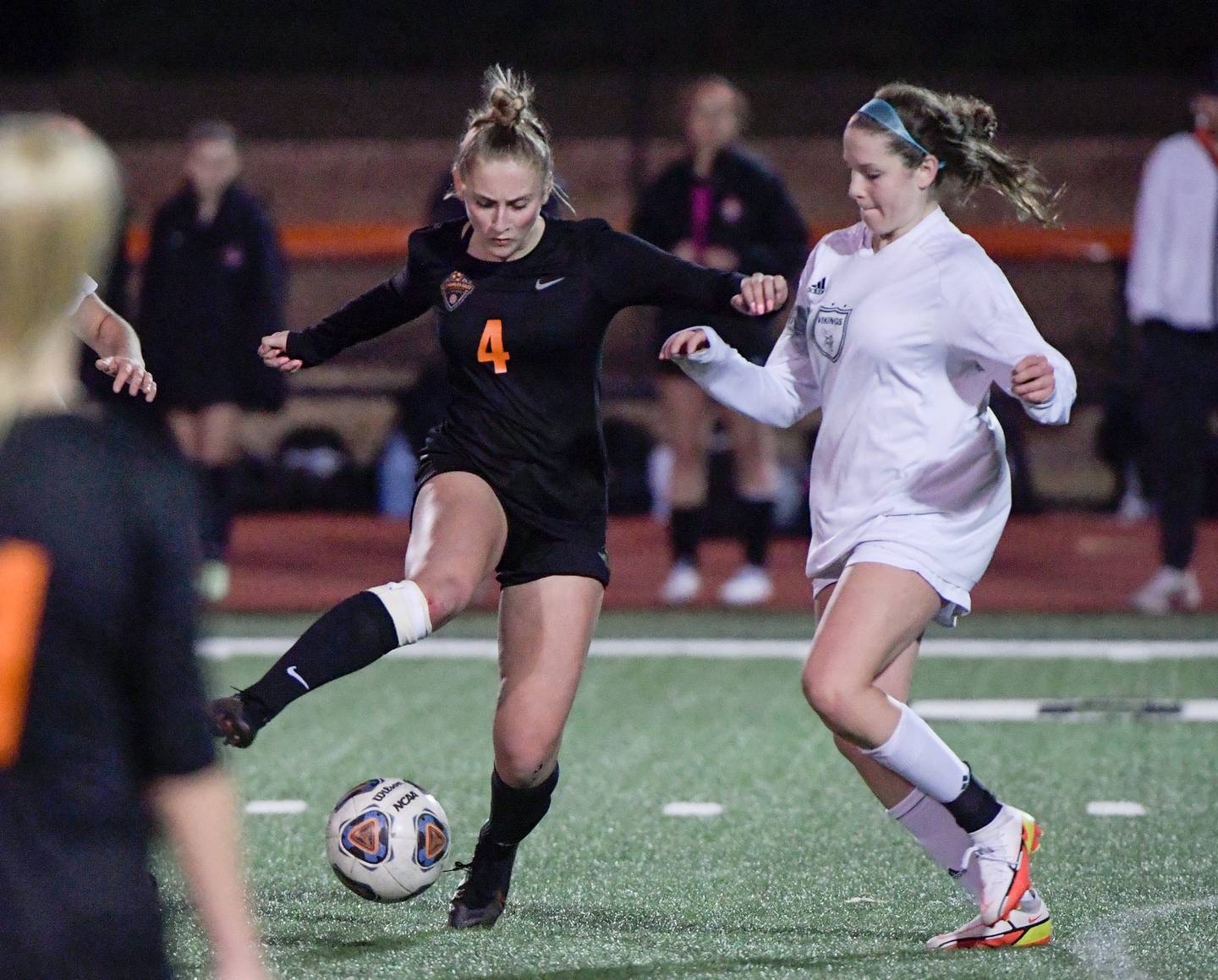 The Saints (20-5-2, 5-1-1) struggled against St. Charles North in the regular season, losing both meetings. Williams ignited the Saints in the sectional final against the North Stars with a goal to tie the game at 1-1 and later was key to an insurance third goal in the 3-1 victory.
St. Charles East, for the second season in a row, then lost to Barrington in the bid to reach the state finals.
"Everything we did this year was a team effort," Williams said. "I was the one who finished a lot of the goals this year, but everyone played a part in it. Everyone on the field, off the field, our bench was insane no matter what. I just think our team energy is what carried us.
"Honestly … especially against North in the sectional final, the energy, especially after getting scored on first, our energy was just there. I definitely think our team energy is just what encapsulates the whole season."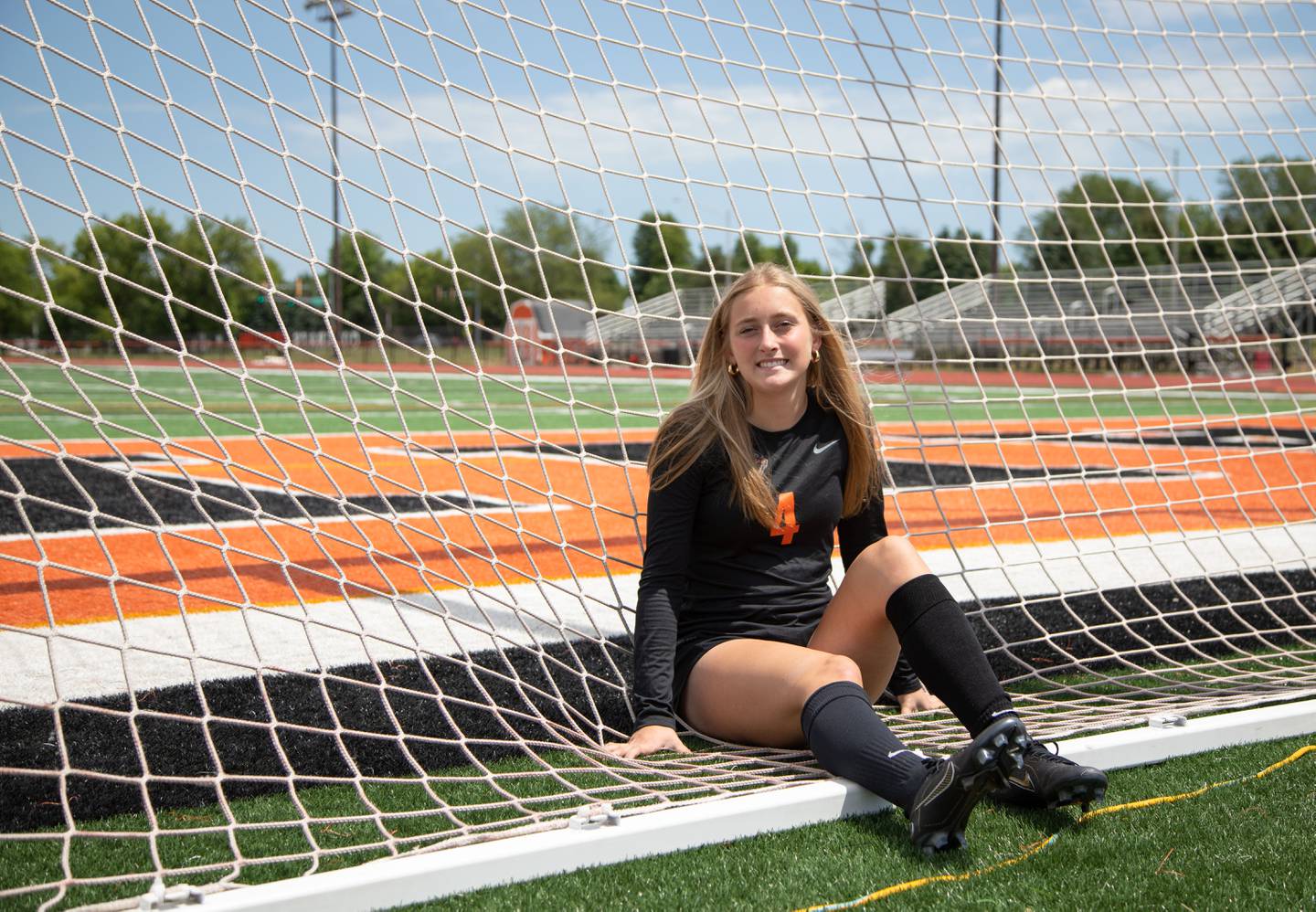 DiNuzzo said Williams sets a "high standard for herself."
"She's very, very self-aware, so she understands when she needs to play better," DiNuzzo said. "She does everything in her power to do so the next opportunity she gets.
"Her ability to be a good teammate to the people around her [also is a plus]. She complements a lot of the people around her and she's happy to get an assist. She's happy to share the ball. She's happy to celebrate other people's success. I don't think she gets enough credit for that because obviously scoring 25 goals in her junior year. She's someone the girls all love."