St. Charles Cub Scout Phoenix Hansen didn't mind the chilly temperatures Saturday night as he and his fellow scouts on Cub Scout Pack 260′s float waved to the throngs of people watching the Electric Christmas Parade.
Hansen had last appeared in the parade in 2019 after last year's parade was dropped because of the pandemic.
"It was a little cold but I think it was pretty fun," said the 11-year-old. "It was worth the wait."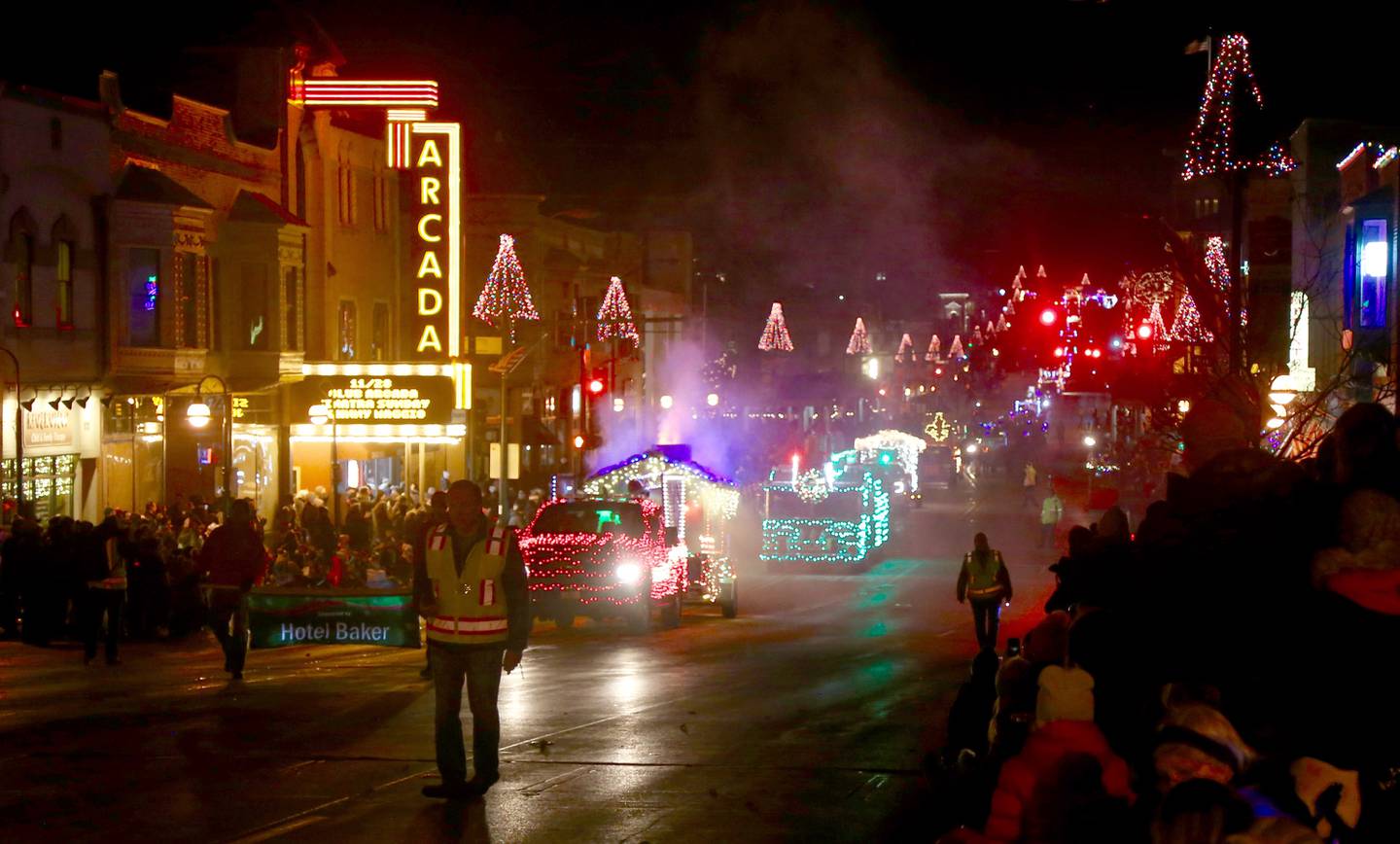 Downtown St. Charles was lined with people Saturday night welcoming the return of the annual holiday parade. The parade was the capstone in the two-day Holiday Homecoming organized by the St. Charles Business Alliance.
Holiday Homecoming kicked off Friday night with the lighting of the lights ceremony on the 1st Street Plaza in downtown St. Charles.. Longtime St. Charles volunteer Steve Martin was the parade's grand marshal. Martin is a lifelong St. Charles resident and a 1971 St. Charles High School graduate.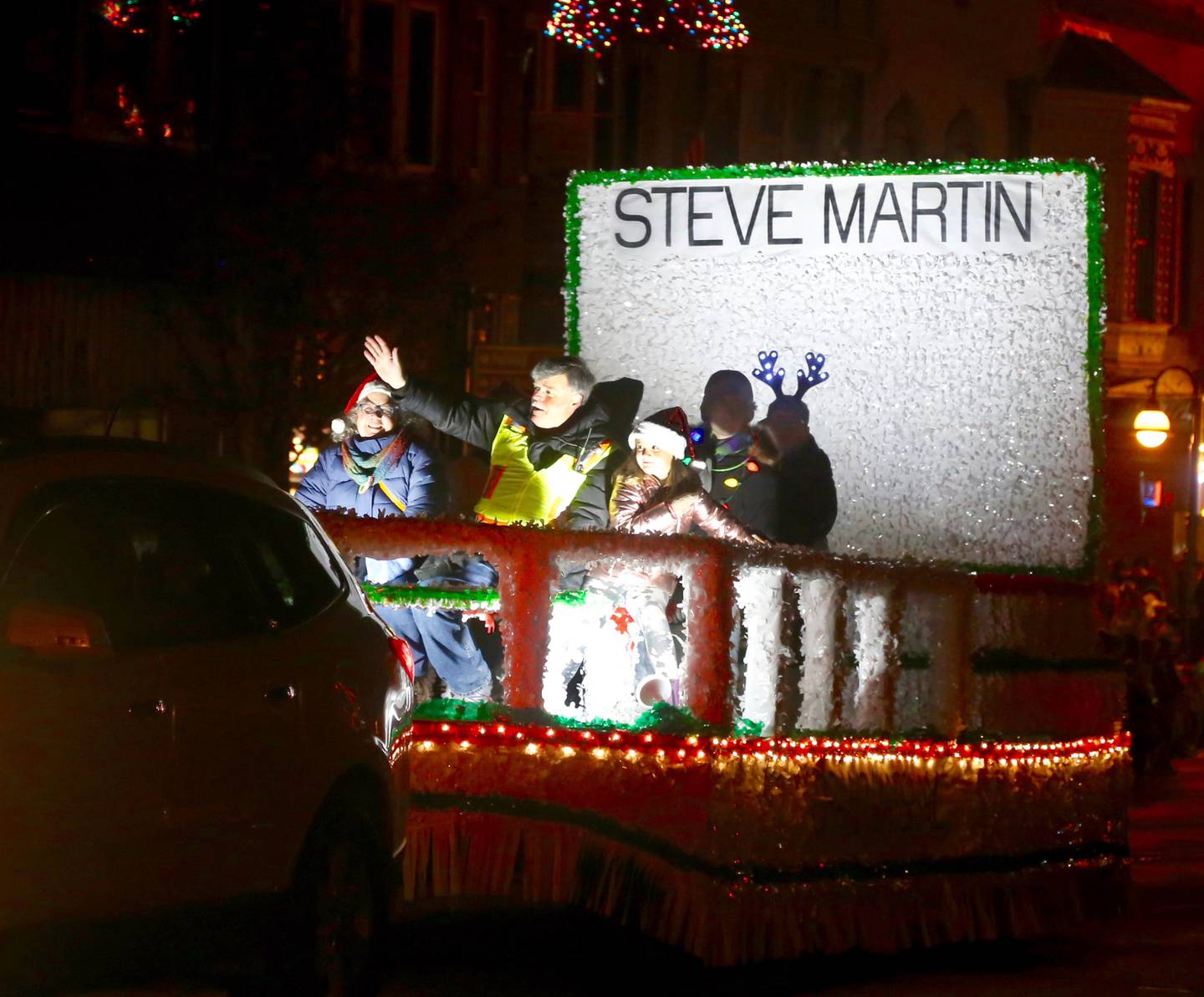 In 2014, Martin was honored with the Charlemagne Award, recognizing a lifetime of community service. He was also the recipient of the 2018 School District 303 Distinguished Alumni Award in recognition of his high level of achievement and contributions to his community.
For more than 41 years, Martin has been the chief marshal of the St. Charles Electric Christmas Parade and St. Patrick's Parade. He has also marshaled additional parades, including the Memorial Day Parade, Labor Day Parade and 1984 Sesquicentennial Parade.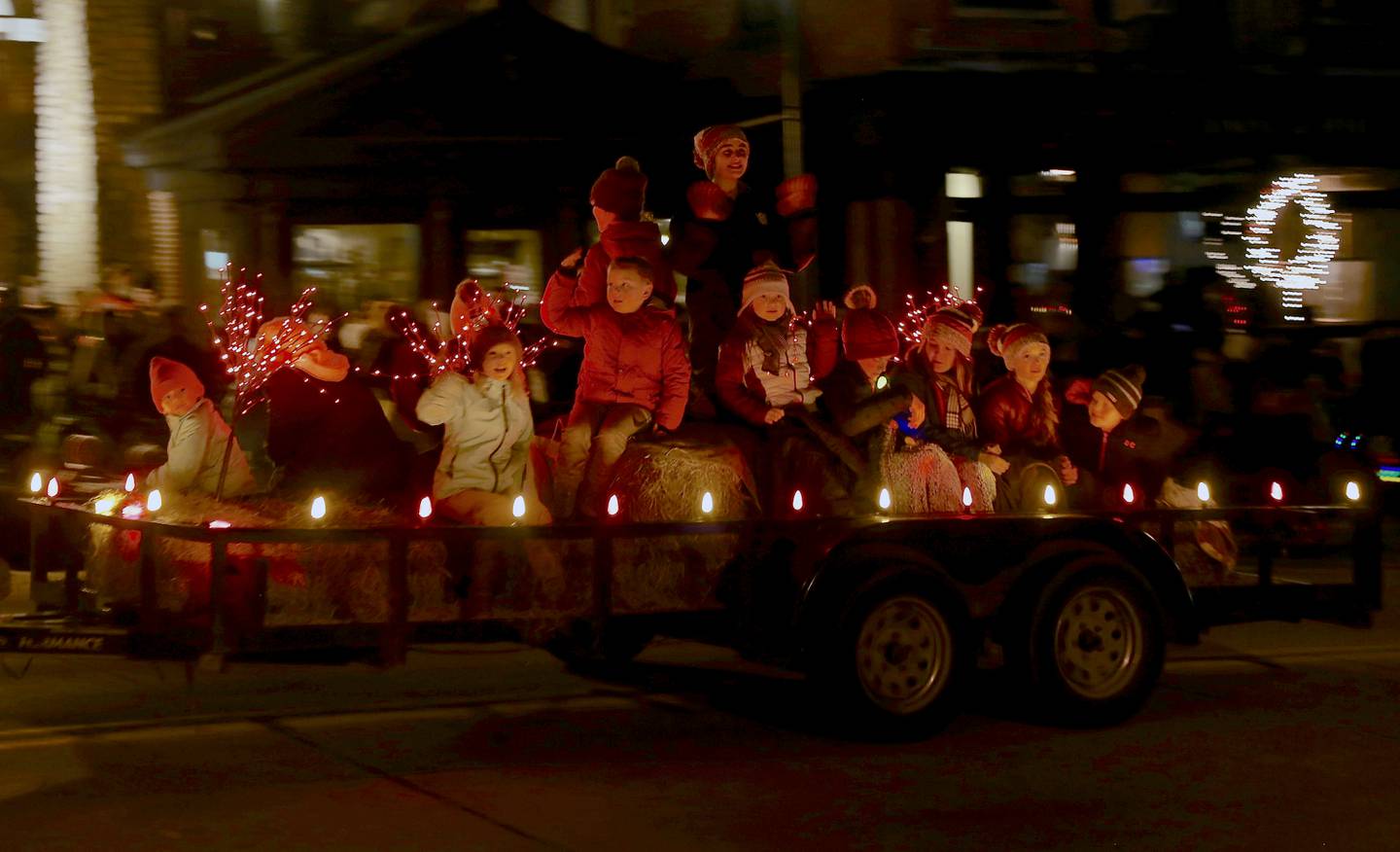 Watching the parade for the first time was Edgar Martinez, of West Chicago, who was there with his girlfriend and her mother. Getting into the holiday spirit, Martinez donned a Santa hat.
He had nothing but rave reviews for the parade.
"It was really nice," Martinez said. "I always hear about it in the papers and people say it's really good to see. It definitely didn't disappoint."