CHICAGO – One thing Lockport has proven time and again this season, you can't count the Porters out of any game.
That held true again Monday in a 3-0 loss to Marist in the Class 4A Marist Supersectional.
Lockport (31-8) saw Marist, who hasn't played a game away from its home field the entire postseason, add to its already state-record season home run total by slugging three solo homers – their 95th, 96th and 97th dingers of the season. Still, the Porters were able to bring the tying run to the plate in the top of the seventh before the final out was made.
[ Purchase Lockport vs. Marist photos ]
Marist heads to the Class 4A State Finals for the fourth consecutive season.
"I couldn't be prouder of these girls," Lockport coach Marissa Chovanec said. "We just couldn't get anything going early, and Marist played great defense. At this time of year, you have to be prepared for anything. I think we were prepared, but we just didn't get the big hit we needed.
"We didn't beat ourselves. [Pitcher] Kelcie [MGraw] threw the ball really well. They hit three home runs, but they were solo home runs. We had the tying run at the plate in two different innings. We couldn't have asked for more than that. We kept fighting and stayed in the game."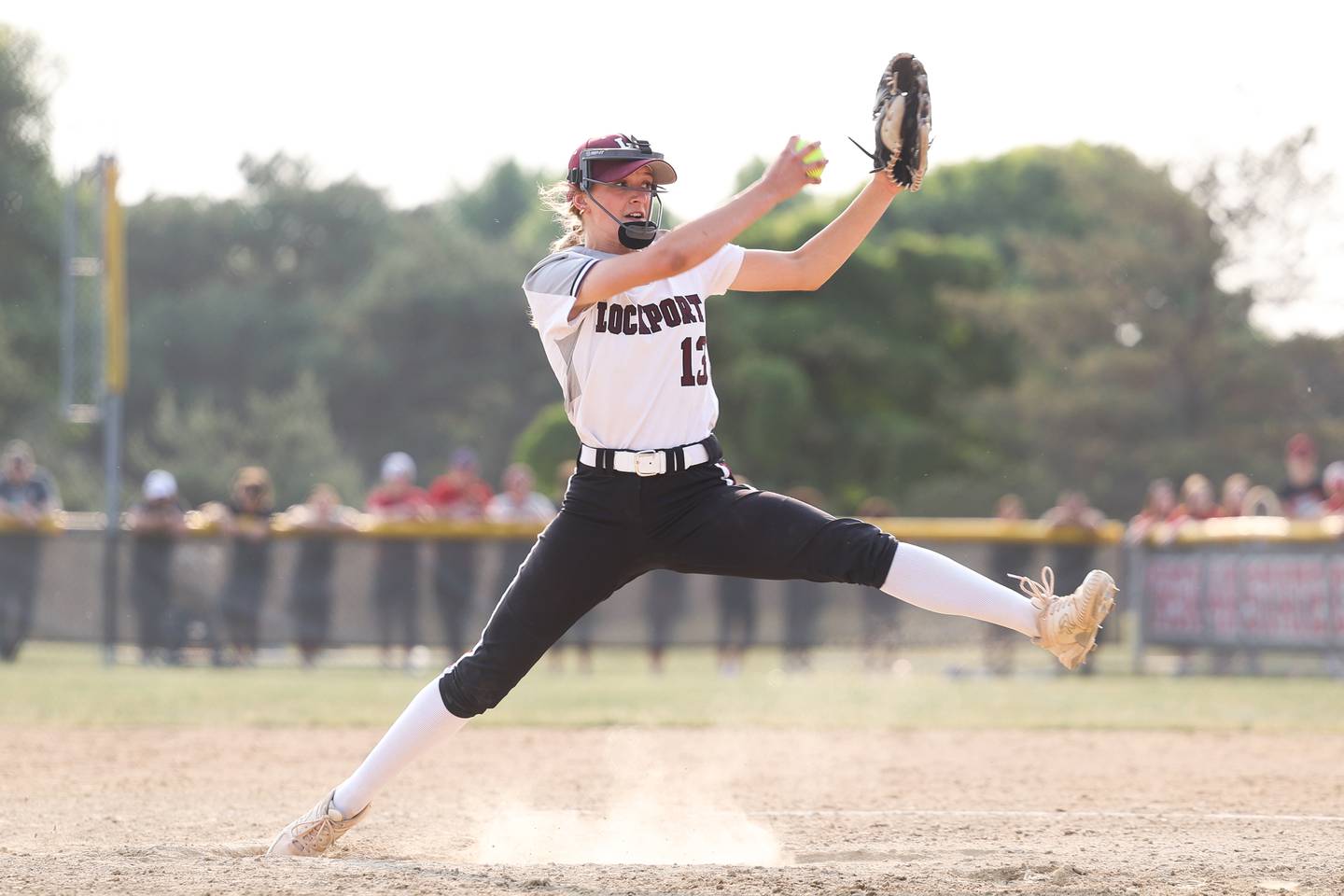 Marist opened the scoring in the bottom of the second with a one-out homer by Gabi Novickas. Teammate Caroline O'Brien led off the bottom of the third with a homer and Northwestern commit Isabel Cunnea capped the scoring with a two-out homer in the fifth. Other than the three home runs, sophomore McGraw allowed only three hits and struck out six.
The Porters were victims of three outstanding defensive plays in the top of the fifth. Ava Swain led off by sending a drive to deep center that looked destined to be at least a double, but Cunnea ran it down and caught it with an outstretched arm. Kylie Ryan followed with a drive to right-center that nearly dropped, but right-fielder Bre Hanik made a diving catch to prevent a hit. After a single by McGraw, Giuliana Giordano lined a ball toward the gap in left-center. Marist's Morgan Rogers sped after it and dove parallel to the ground to make a run-saving catch to end the inning.
Lockport loses only two seniors from this year's team, Addison Foster and Peyton Kryza, who batted 1-2 in the lineup. Foster finished 1 for 2 with a walk in her final game.
"This team is like my family," Foster said. "We are together so much, and we all come together and keep our energy up. Today wasn't our day, but that's how softball goes sometimes.
"They are a good team, and it was kind of a crazy game. But the season was great, especially the sectional where we beat Lincoln-Way East and Lincoln-Way Central after they beat us in the regular season. We knew we had what it took to beat them, and we did it and won the school's first sectional in 18 years. It feels great to be a part of the team that got Lockport another sectional title. There's a lot of tradition here, and now we are part of it."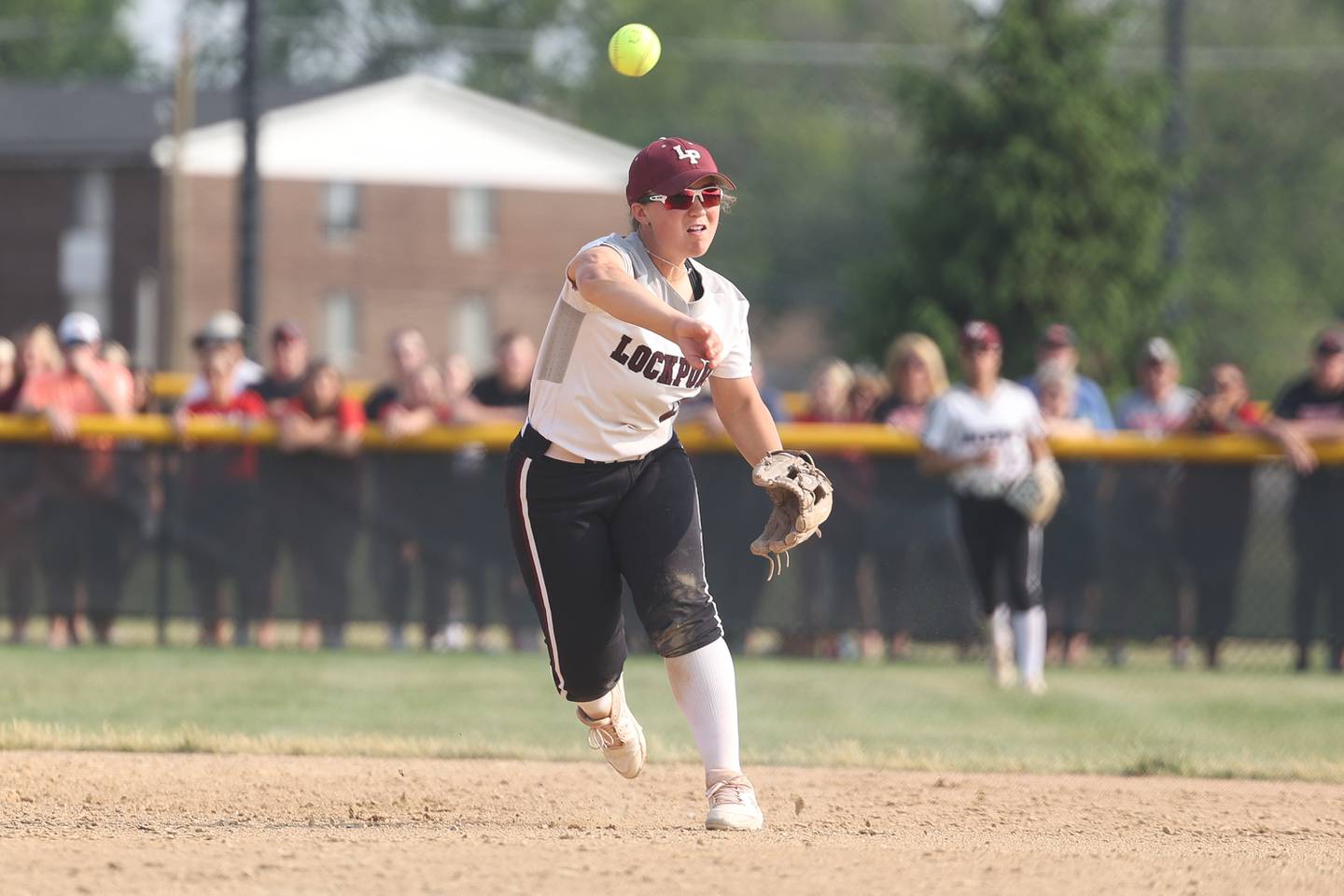 "Addie and Payton did a great job for us all season," Chovanec said. "They will definitely be missed, but the girls that are coming back got some great experience, and now they have that bitter taste in their mouth from getting this close to state. They were able to see what it takes to get to state and understand what they need to work on next year to do it."