The girls basketball postseason is right around the corner with regional action taking place Feb. 13-17. Several area teams hope to make a deep run in the tournament, which ends March 2-4 at Redbird Arena on the campus of Illinois State University in Normal.
Seeds have not yet been determined, but sectional assignments have been made and regional hosts have been assigned.
In Class 4A, both the Romeoville Sectional and the O'Fallon Sectional will feed into the Illinois Wesleyan Supersectional.
Seventeen teams are in the Romeoville Sectional, including Bolingbrook, Lincoln-Way East, Lockport, Lincoln-Way Central, Lincoln-Way West and Romeoville. Regional hosts are Lincoln-Way Central, Homewood-Flossmoor, Stagg and Andrew.
Joliet Central, Joliet West and Minooka are in Sub-Sectional B of the 16-team O'Fallon Sectional. Regional hosts in that sub-sectional are Normal Community and Bradley-Bourbonnais.
Also in Class 4A, Plainfield Central, Plainfield East, Plainfield North and Plainfield South will compete in the 17-team West Aurora Sectional, which feeds into the Hinsdale Central Supersectional. Regional hosts will be Downers Grove South, Naperville Central, Naperville North and Yorkville.
Class 3A: Morris is in Sub-Sectional B of the 18-team Peoria Richwoods Sectional, feeding into the Pontiac Supersectional. Regionals in that Sub-Sectional will be in Dixon and Ottawa.
In the Dundee-Crown Supersectional, Lemont and Providence Catholic are in Sub-Sectional B of the 17-team Glenbard South Sectional. Providence and Hinsdale South will host regionals.
Class 2A: Peotone hosts a supersectional, which will feature the winners of the 23-team Coal City Sectional and the 23-team Timothy Christian Sectional.
In Sub-Sectional B of the Coal City Sectional are Reed-Custer, Coal City, Peotone, Seneca and Wilmington. Prairie Central and Wilmington will be regional hosts. In Sub-Sectional B of the Timothy Christian Sectional is Joliet Catholic Academy. Regionals will be at Lisle and Chicago (Catalyst/Maria).
Class 1A: Pontiac hosts a supersectional. In Sub-Sectional A of the 24-team Serena Sectional are Dwight and Gardner-South Wilmington. Dwight and Putnam County will host regionals.
Big games on tap
Although the postseason won't be starting for another couple of weeks, there are several conference races that will be decided in that time.
One of the biggest games will be Thursday night when Lincoln-Way East and Bolingbrook will clash in the Southwest Suburban Blue. Bolingbrook lost for the first time to a team from Illinois on Tuesday, dropping a 53-49 conference decision to Homewood-Flossmoor.
Although Lincoln-Way East also lost to H-F earlier in the season, the Griffins have a rematch with the Vikings on Feb. 2, and a win over Bolingbrook would put Lincoln-Way East in the conference title mix.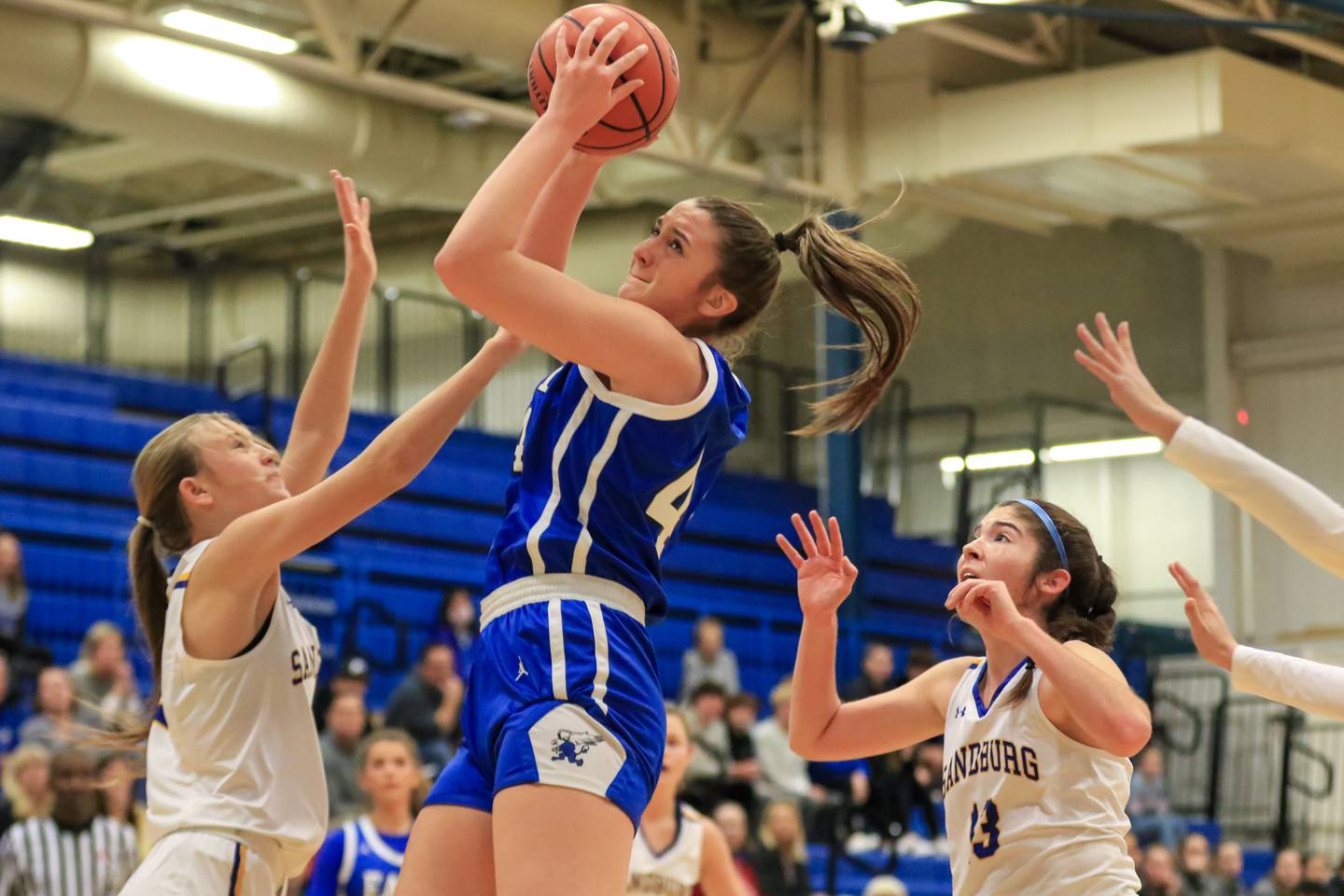 Plainfield East is unbeaten in the Southwest Prairie Conference but still has league games coming up against Joliet Central, Plainfield Central, Joliet West and Plainfield South. Plainfield North is right behind East with an 11-1 conference mark with games coming against Yorkville, Oswego, Minooka and West Aurora.
Peotone is 21-0 and has a legitimate shot at finishing the regular season unbeaten. Two tough games are on the Blue Devils' schedule Feb. 8 and 9, however, as they visit St. Joseph-Ogden before hosting Joliet Catholic Academy.
Standing out
Providence Catholic's Annalise Pietrzyk recently was named the Player of the Year in the Girls Catholic Athletic Conference, while teammate Molly Knight also was named all-conference.
Gardner-South Wilmington's Addy Fair pumped in 39 points Tuesday in a 71-65 loss to Wilmington.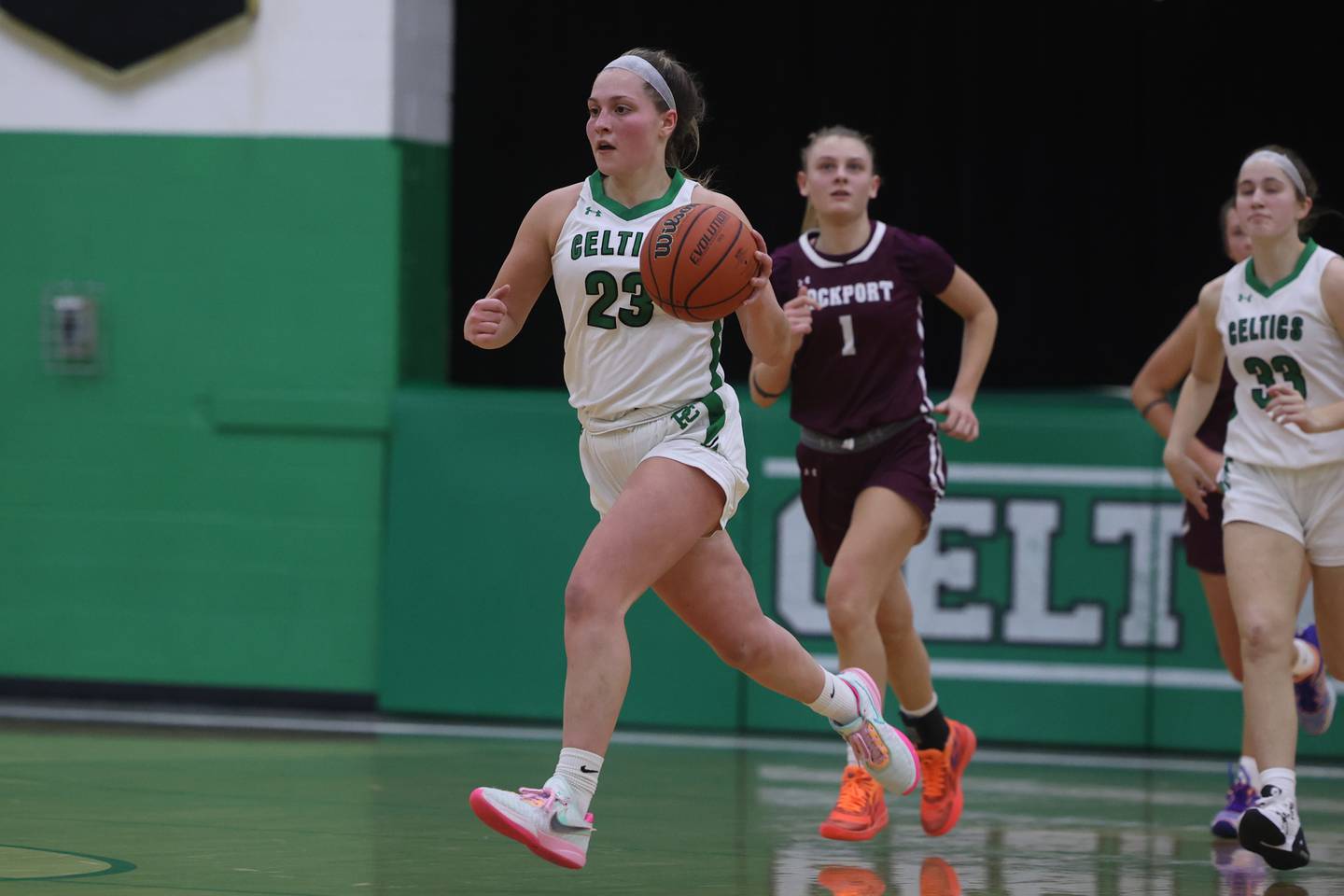 Two freshmen were impressive for Minooka on Tuesday in a 43-37 loss to Romeoville. Madelyn Kiper, a 5-foot-11 wing player, had seven points, four rebounds and three assists for the Indians, while Kendall Thomas, a 5-2 point guard, came off the bench in her first varsity game and handled the ball and directed the offense like she had been there all year.
"We are definitely better when Madelyn Kiper is on the floor," Minooka coach Jeff Easthon said. "There aren't a lot of girls at 5-11 that can handle the ball and pass as well as she does. And she can score if we need her to. Kendall Thomas is probably the best ball-handler in our program.
"The future looks pretty bright for us."