PLAINFIELD – Lexi Sepulveda and her Plainfield East teammates like to run and score points in transition.
They were able to do just that Thursday night and came away with a 62-50 win over Southwest Prairie Conference and District 202 rival Plainfield Central.
Sepulveda led all scorers with 28 points, including a seven-point spurt in the first quarter that gave the Bengals (4-2, 2-0 SPC) a lead they didn't relinquish.
Plainfield Central (3-3, 0-2) got out to a 5-2 lead on the strength of a basket and a 3-pointer by Aniela Machalski (13 points) before Sepulveda asserted herself. First, she hit a 3-pointer to tie it at 5, then scored on two straight fast-break layups for a 9-5 lead. A 3-pointer by Jocelyn Trotter (21 points, 10 rebounds) put East ahead 12-5 and a free throw by Sepulveda made it 13-5 before Central's Aaliya Frazier ended the run with a short jumper.
Sepulveda, however, continued her assault, scoring the final two baskets of the quarter to put her team ahead 17-7 at the first break.
"We like to get out in transition," Sepulveda said. "That's when things are going right for us. We have very good chemistry and we know where everyone is going to be. I can sneak out on a shot, and whoever gets the rebound knows they can throw it long to me.
"It was nice to get out to a good lead early. It makes the rest of the game go a little easier. And, it's always fun to beat a district rival on their court. We live for these games."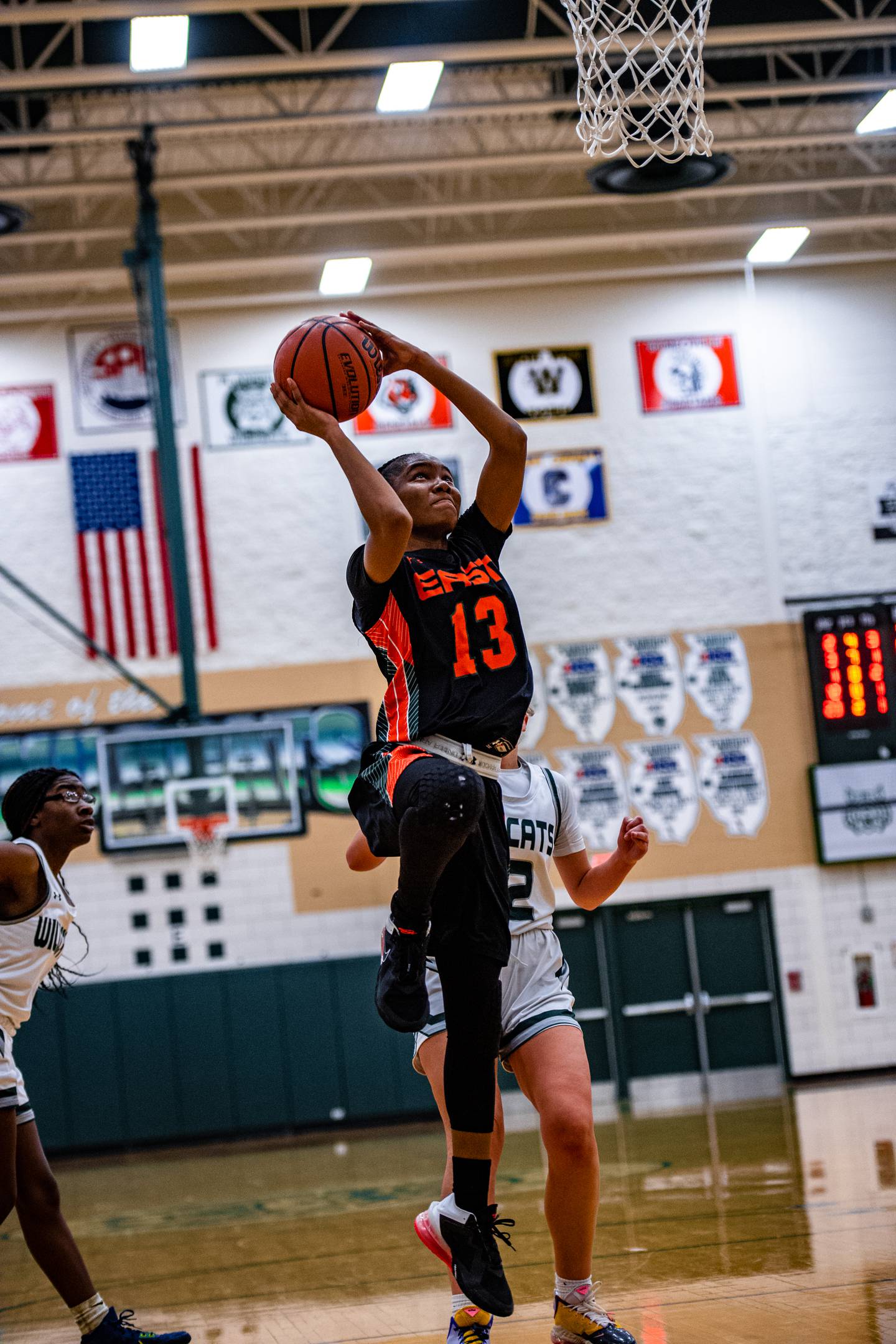 Plainfield Central, however, refused to let the Bengals run away and hide. After falling behind 22-9 early in the second quarter, the Wildcats chipped away at the lead. A pair of free throws by Anna Jenkins gave East a 28-17 lead late in the quarter, but Machalski drained a 3-pointer and then hit a pair of free throws in the final seconds of the half to send her team into intermission trailing 28-22.
"We saw what Central can do when they played Joliet West," East coach Tony Waznonis said. "They came back and almost beat them, so we knew we had to keep playing hard.
"One of the things our girls wanted to work on before the season was rebounding, and we did a good job of that tonight."
The Bengals owned a 42-25 advantage on the glass, with Nia Wilkerson leading a trio of double-digit rebounders with 13. Trotter and Jenkins each added 10 boards.
The second half saw Sepulveda get back-to-back fast-break layups to move the Bengals ahead 33-22 before Trotter scored underneath for a 35-22 lead. The teams traded scores for most of the rest of the quarter and East took a 44-30 lead into the fourth.
That's when Central's Na'Kiyah Robertson caught fire, scoring 15 of her team-high 17 points in the final period before fouling out after Central had pulled to within 56-50 with 1:55 to play. The Bengals scored the final six points of the game to provide the final margin.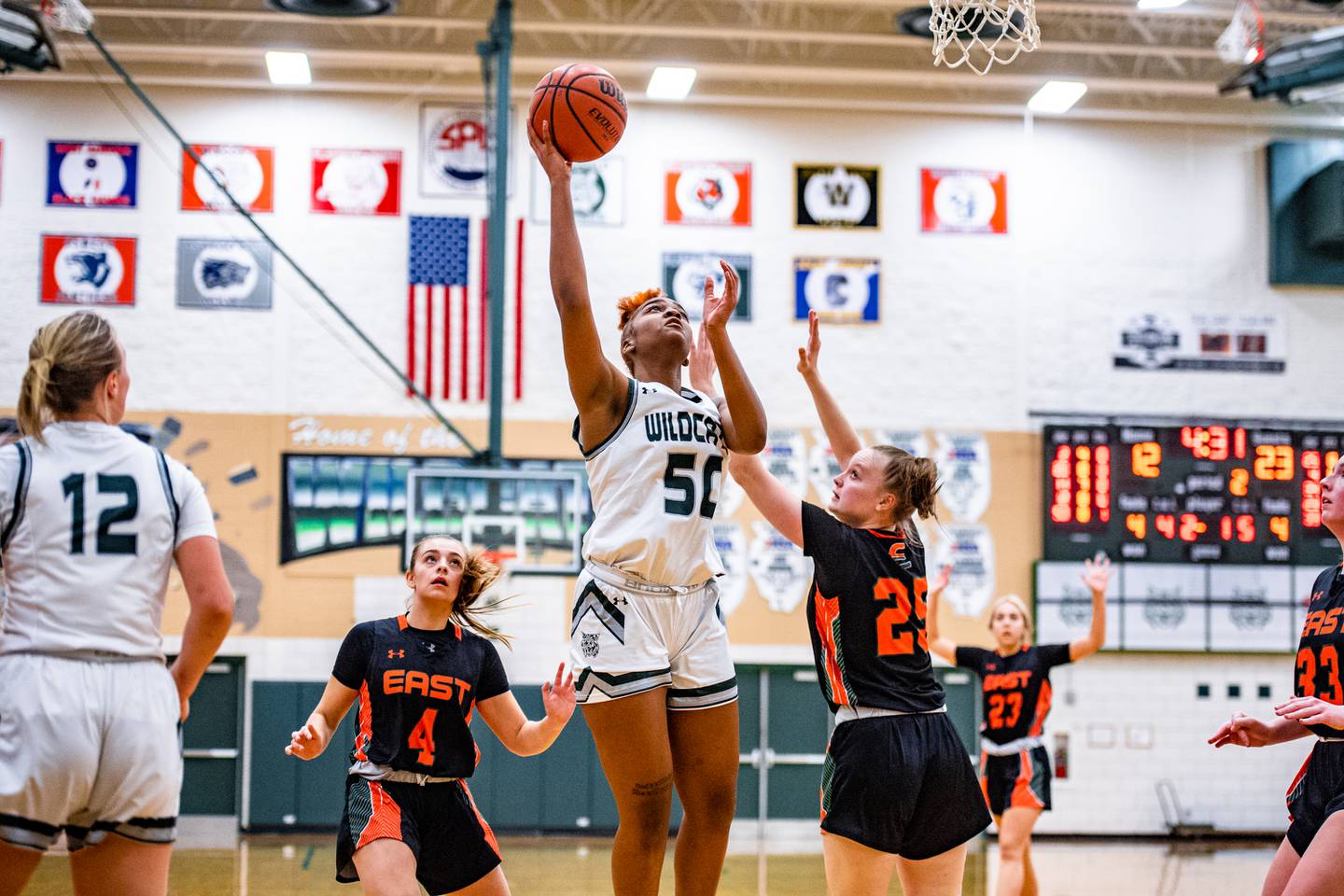 "We did a good job of holding them to one shot, for the most part," Waznonis said. "That's hard to do sometimes when you are playing a zone like we were. It's hard to ask a guard to block out a player like [Robertson], but we did a good job.
"We also had some players come in off the bench and do the little things well. We played with a lot of composure. It wasn't the prettiest, but it was a conference win."