Practice officially starts Monday, Aug. 8, and our official girls volleyball preview capsules of all Herald-News coverage area teams will not be published until a couple of weeks after that. Until then, though, here are five storylines to watch for in the area this season.
A battle for Southwest Suburban supremecy
No matter the sport, it's always interesting when a relative newcomer challenges the old guard for the top spot.
That appears to be the case in the Southwest Suburban Conference. Lockport has traditionally ruled the roost, as they did last year by going 9-0 in conference play and racking up a school-record 25-match winning streak en route to winning a third consecutive regional championship.
The fly in the ointment for the Porters, though, was conference rival Bolingbrook. The Raiders won the first regional title in school history last year and advanced to the sectional final before falling to Andrew, another SWSC school.
Who did Bolingbrook beat in the sectional semis to reach the sectional title match? That's right. Lockport.
Lockport coach Nick Mraz says that the loss in the sectional semi left a bad taste in his team's mouth that will motivate them this season. Bolingbrook, meanwhile, will try to ride the wave of last year's success to even further heights this year.
Always competition in the Southwest Prairie
For the last decade or more, Minooka could seemingly always be counted on to be at or near the top of the Southwest Prairie Conference standings. That was a little different last year, as the Indians finished third in the conference.
This season, the Indians are hoping to get back to their accustomed spot in the top two.
That attempt should be aided by setter Lily King, who is ranked by ilprep as one of the top 150 players in the Class of 2023. King did not start for Minooka until the last three weeks of the season last year, running a 6-2 system, and Minooka coach Carrie Prosek said that the energy on the court completely changed once King was added to the lineup. This season, King will be the only setter as the Indians will run a 5-1.
While Minooka will be a fairly young team, they will be bolstered by the addition of 6-foot-1 right-side hitter Audrey Gil, who missed all of last season with an injury.
Minooka's primary competition appears to be coming from Plainfield North, which reached the sectional final last year before falling to eventual Class 4A state champion Metea Valley.
Will JCA rebuild or reload?
One of the things that has been as certain as death and taxes is Joliet Catholic Academy's girls volleyball team making noise in the postseason.
The Angels did it again last year, taking fourth in the state in Class 3A.
However, JCA's roster was senior-laden last year. The top returning players will be defensive specialist Lauren Cardwell and middle/right-side hitter Ava Neushwander, who was fourth on the team last season with 116 kills and second with 37 blocks.
They may have lost a lot due to graduation, but one thing has seemed certain over the years. It's best not to count the Angels out.
Could Joliet West be a contender?
Joliet West finished near .500 last season at 18-19, but that could be ready to change.
The Tigers had quite a successful summer, winning the summer league at UNO Volleyball Club, as well as taking the top spot in a tournament hosted by Joliet Junior College.
The Tigers return 5-10 junior outside hitter Ava Grevengoed (237 kills, 218 digs), 5-6 junior libero Olivia Baxter (302 digs, 55 aces) and 5-10 junior middle Peyton Darguzis (89 kills, 50 blocks), as well as welcome 6-0 junior outside hitter Gabby Piazza.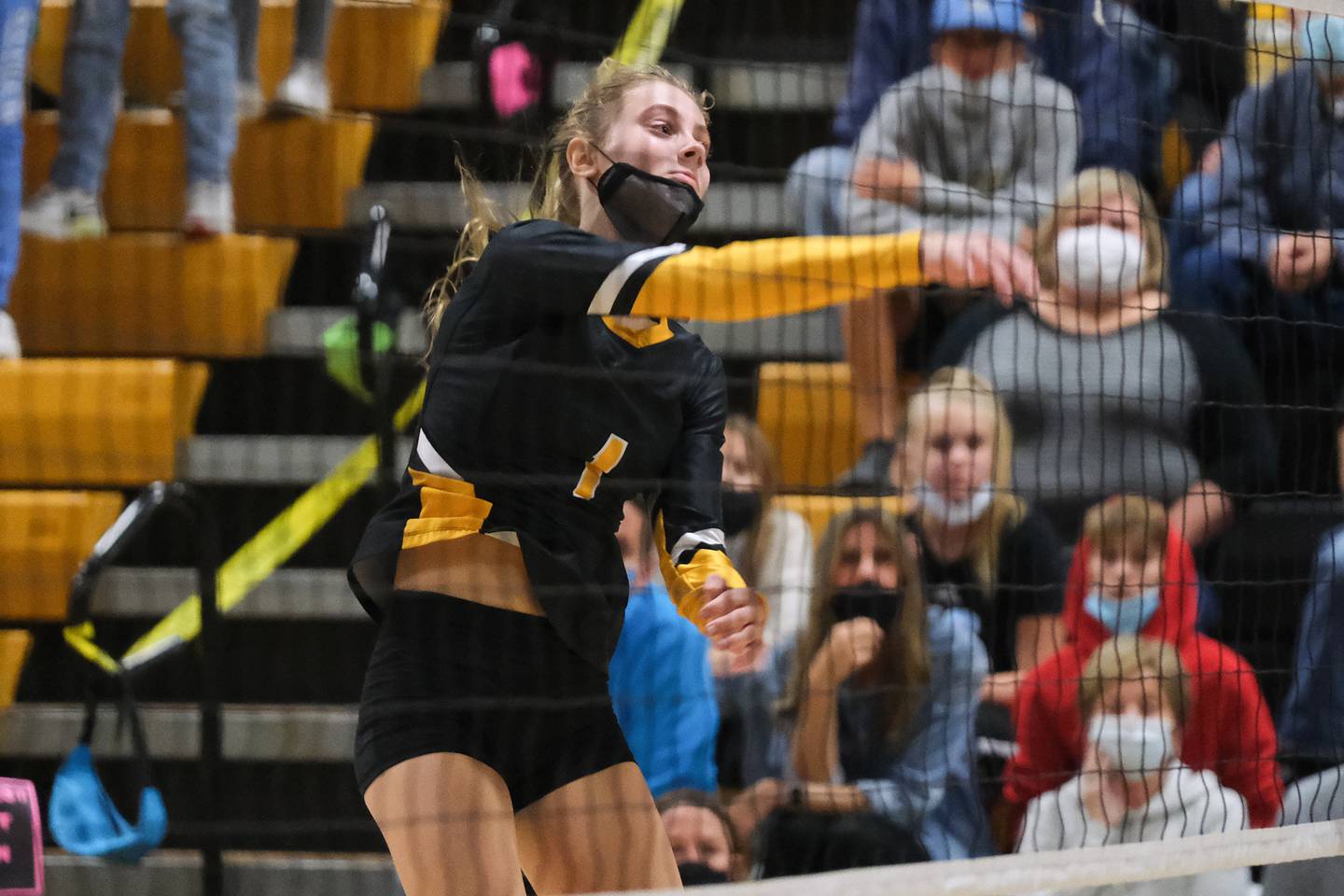 Coach Chris Lincoln says that the Tigers are "all committed to the school, sport, and each other." They hope that their summer success will translate into fall victories.
Who could be the surprise teams?
The aforementioned Joliet West Tigers could be one of the teams to watch for. Providence Catholic can never be ruled out once the postseason starts, as their regular season schedule prepares them well for the Class 3A playoffs. The team that Providence beat for a regional title last year, Morris, could be a factor as well, returning such players as Ava Smith and Hanna Lauterbach. Lemont, which won a Class 3A regional title last year, is always a team to keep an eye on, as is Coal City, a defending Class 2A regional champion.